Exactly 100 years after the Rhone Valley area of France gave birth to a renowned heritage of quality chocolate manufacturing, Valrhona is now turning a new leaf toward another 100 years of continuous devotion to great-tasting chocolate making.
In 1922, Albéric Guironnet established a chocolate production company dedicated to serving his fellow taste innovators. In 2022, Valrhona has earned a reputation for spearheading the fair cocoa industry by supporting sustainable standards and encouraging creative and ethical gastronomy. All thanks to the assistance and dedication of cocoa partners, suppliers, pastry chefs, bakers, learners, chocolatiers, chefs, ice cream makers, innovators, and connoisseurs. 100 years separates the two momentous events.
A look back on 100 years of chocolate perfection
Over the last century, there have been ground-breaking developments with unrivalled trademark tastes. Chocolate "fèves" (tiny, spherical chocolate pieces) have redefined flavour – bitter Guanaja, for example – and widened our colour palettes, as blond Dulcey did. Thanks to inspiration, they've also discovered a new way to sample and work with fruit, and our chocolate tasting fèves have become legendary.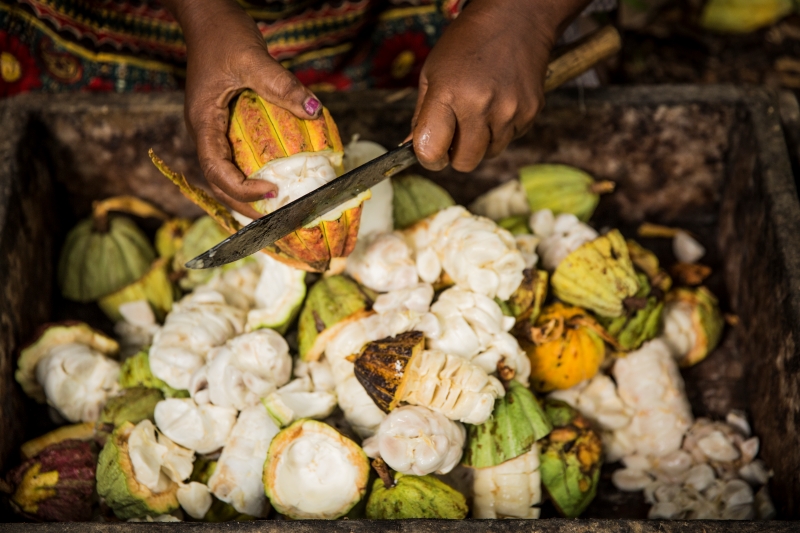 Valrhona has been passionately sharing their experience, which has culminated in L'École Valrhona on numerous continents. With a strong commitment to promote craft professions, the renowned chocolate maker has assisted in the establishment of significant projects for the industry, such as the Pastry World Cup.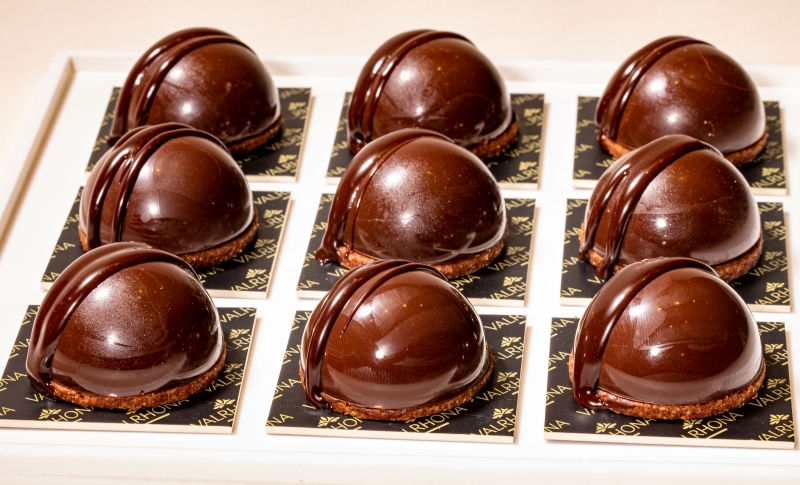 In the same time span, the Valrhona chocolate business in Tain l'Hermitage has retained historical methods. This town is now home to the Cité du Chocolat, where chocolate enthusiasts can learn more about the product and the people who make it.
Continuing commitment to excellence
Valrhona has always been concerned about the impact of their activities on people and the environment. The corporation established its sustainable development approach in 2002 with the Live Long initiative. Valrhona characterised itself as a company of which the mission statement "Together, good becomes better" expresses the power of its principles.
Valrhona has made a daily commitment to improving the ethics of cuisine. In his book Reasonable Indulgence, Frédéric Bau, the Experimental Pastry Chef, developed recipes for sweets that are lower in calories. Valrhona was pleased to earn a B Corporation certification in January 2020. To assist the company's partners during the transition, the Ethical Gastronomy Handbook was made available to assist through the transition.
Opening of L'École Valrhona Paris
On 2 May 2022, an L'École Valrhona school was launched in the heart of Paris, in the Marais area, following the establishment of Tain l'Hermitage, in New York, and Tokyo. The institution, which was formerly located in Versailles, is now ready to welcome professionals from all over the world. This new chocolate institute features spacious cooking space spread across two floors and specializes on sweet cuisine.
100th-year celebration
Valrhona created Komuntu 80% to commemorate its 100th anniversary. The origin narrative is essential to the brand's sustainability initiatives. Komuntu couverture was created by socially conscious individuals who wanted to provide the finest in responsibly crafted chocolates.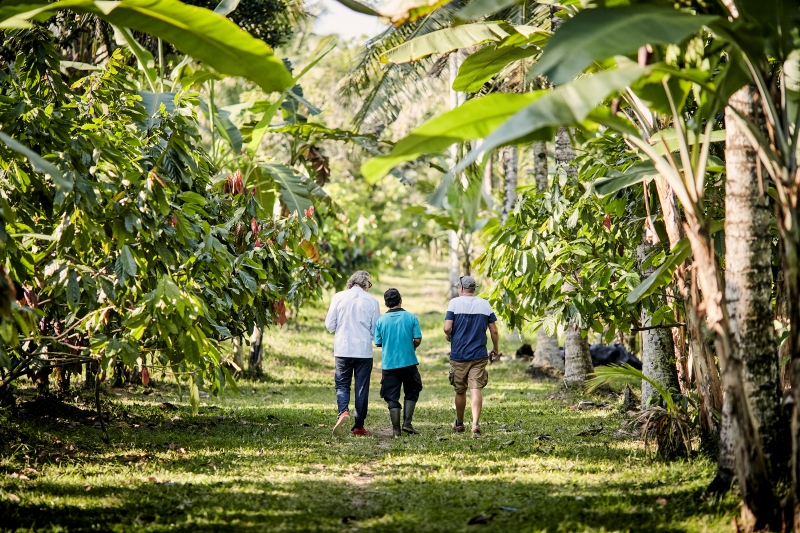 It chronicles the tale of everyone who is involved in the global supply chain. The cocoa combination has a distinct aromatic character, with a robust bitter woody flavour reinforced by toasted nib overtones.
All profits from this Komuntu couverture collected during the anniversary will be distributed to cocoa farmers by Valrhona.