Ask any Southeast Asian traveller to name a favourite cuisine and you will almost certainly hear Thai cuisine being named as one of the favourites. Bangkok, Thailand's capital city, is an excellent spot to begin exploring the country's gastronomic culture. Foodies will have the time of their lives discovering great tasting street delicacies to gourmet servings of fine dining establishments.
However, merely visiting one of the city's numerous night food markets is insufficient. You must be adventurous in your pursuit of the best Thai cuisine. But, where do you start? Fortunately for you, Pelago, a travel experience platform by Singapore Airlines, has curated a list of food discovery activities that covers every aspect of the Thai gastronomy scene.
Pelago is a one-stop portal for all sorts of travellers who wish to enjoy a personalised trip, including sightseeing, wellness, and culinary discovery excursions. We have enlisted the help of Pelago in coming up with a list of must-do and must-eat culinary activities.
Gastronomic High at Michelin-starred Sra Bua by Kiin-Kiin
Sra Bua by Kiin-Kiin, a Michelin-starred restaurant, serves contemporary gourmet at its finest. The restaurant is highly recommended for Thai-inspired fine cuisine prepared and presented with stunning modern interpretations by world-famous Chef Henrik Yde-Andersen.
A dining experience at Sra Bua by Kiin-Kiin is unlike a normal meal. In fact, it is akin to taking a culinary journey – a three-hour one at that for the eight-course dinner. Don't say we didn't warn you; take the eight-course dinner only if you have time and patience.
We had a taste of the decadent eight-course dinner, which kicked off with some snacks and street as canapés–and for that alone, we could not even keep track of the number of canapés that were dished out. Among the myriad of courses, one of the most intricately plated one was the Larb Duck with Foie Gras Foam, White Cabbage, Mint, Coriander and Cucumber Sorbet, which came in an ethereal-looking glass bowl.
The chefs reimagine Thai cuisine in a contemporary way that is unusual and unexpected. As you sit waiting for your next course, you would be wondering how it would be presented to you. Every dish is a surprise.
Prices start from S$ 83.82 for a four-course set lunch. To book, visit here. 
Cook Up a Storm at Blue Elephant
Further enrich your Thai culinary adventure by meeting a chef from Thailand's famed Blue Elephant Cooking School. In this five-hour cooking class, you'll experience one of Bangkok's bustling morning markets for a hands-on introduction to Thai culinary culture. You get to learn about about the unusual local food while witnessing vignettes from daily life in Thailand at the markets. You also get choose the freshest ingredients for your cooking lesson.
Once back at the cooking school, you will participate in an informative culinary theory lesson and put your newfound knowledge to use in a hands-on experience. You'll learn to cook a variety of delicious, authentic Thai cuisine, under the chef's skilled direction, of course. The best part? At the end of the class, you get to savour the dishes at a sit-down lunch.
Prices start from S$268.73. To make a booking, visit here. 
Sweeten Your Bangkok Experience With a Dessert Workshop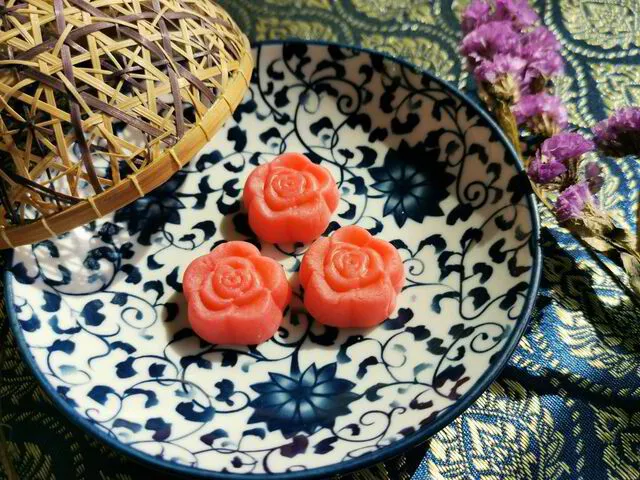 At the Khanom-Thai specialised Sané Cafe and Workshop studio, you will indulge your sweet tooth by savouring an authentic taste of handcrafted Thai sweets. Discover mysterious old delicacies in exquisite sweets such as the Khanom Tuay, Sankhaya (which resembles a fried egg) and the Khanom Niow that is served on skewers, similar to Japanese Dango. In this three-hour workshop, you also will learn how to create Thongyib, Thongyod, Petle Lamduan, and other traditional Thai delicacies.
Prices start from S$ 84.69. To book, visit here.
Set Out on a Before-Sunset Street Food Exploration on Tuk-tuk
Take a ride on the iconic three-wheeled tuk-tuk for an exhilarating night of street cuisine exploration. Bangkok has some of the greatest street food choices in the world,and the vendors come alive after dark. For a guaranteed happy stomach, zip through traffic while stopping at famed street-eats such as Thai-Isan cuisine, Pad Thai, and Michelin-starred Guay Tiew Gai.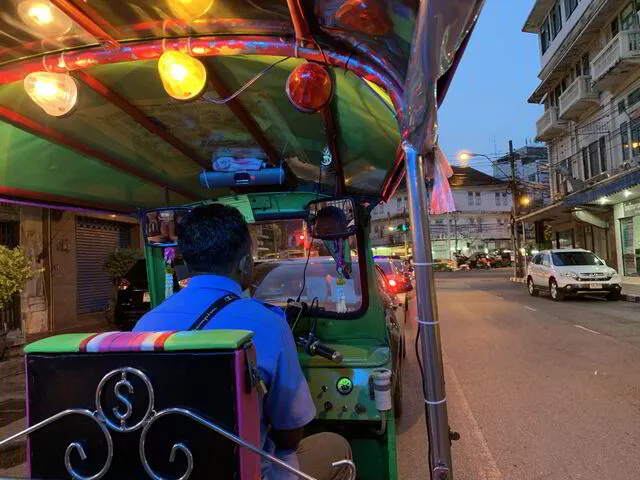 Along the 4.5-hour trip, soak in all of the city's sights and sounds, as well as its prominent sites. Finish your night with a last stop outside a hidden secret pub by the river, where you may drink an ice-cold glass of Thai beer while admiring the Chao Phraya River and the sparkling Temple of Dawn at night.
Prices start from S$ 239.05. To book, visit here. 
Savour a 20-Course Tasting Menu by Chef Pam at Potong Restaurant
Potong Restaurant brings back recollections of textures and flavours. In 20 inspired recipes from Chef Pam's record of innovative Thai-Chinese cuisine, five aspects envelop the senses. Dining at POTONG takes place on a spiritual level. Cuisine, wine, service, and atmosphere are all there in equal proportion.
Pam (Pichaya Utharntharm), is a multiracial Thai-Chinese-Australian chef who was raised in Bangkok, Thailand. Pam began her culinary career in the United States, where she received her training at the three-Michelin-starred Jean-Georges restaurant.
This interesting tasting session allows you to experience the best of Thai food while indulging with Chef Pam's stories. Relive the events and memories that shaped her culinary journey. Behold how the chef's work evolved to leaving a mark in the new generation of modern Thai-Chinese cuisine.
Prices start from S$ 219.75. To book, visit here. 
These are just a few of the exciting activities curated by Pelago. To learn more about their other entertaining and informative activities, visit their website.