Cebu Pacific, the Philippines' premier low-cost carrier, is making waves in helping the community in the Philippines. It has partnered with non-profit organisation Waves for Water Philippines to build filtration systems and a rainwater catchment tank to boost drinking water capacity on Caub Island in Del Carmen, Siargao.
The island province of Siargao is well-known for its fantastic surfing breaks that create unending waves, but it is also plagued by a lack of clean drinkable water infrastructure. It didn't help that eight months after Typhoon Rai (known in the Philippines as Super Typhoon Odette) ravaged major portions of the Visayas-Mindanao region, access to clean drinking water and basic hygiene and sanitation services in impacted regions in Siargao became more unpredictable. Fortunately, private companies and non-profit organisations such as Cebu Pacific and Waves for Water Philippines are taking charge in making a difference in the island.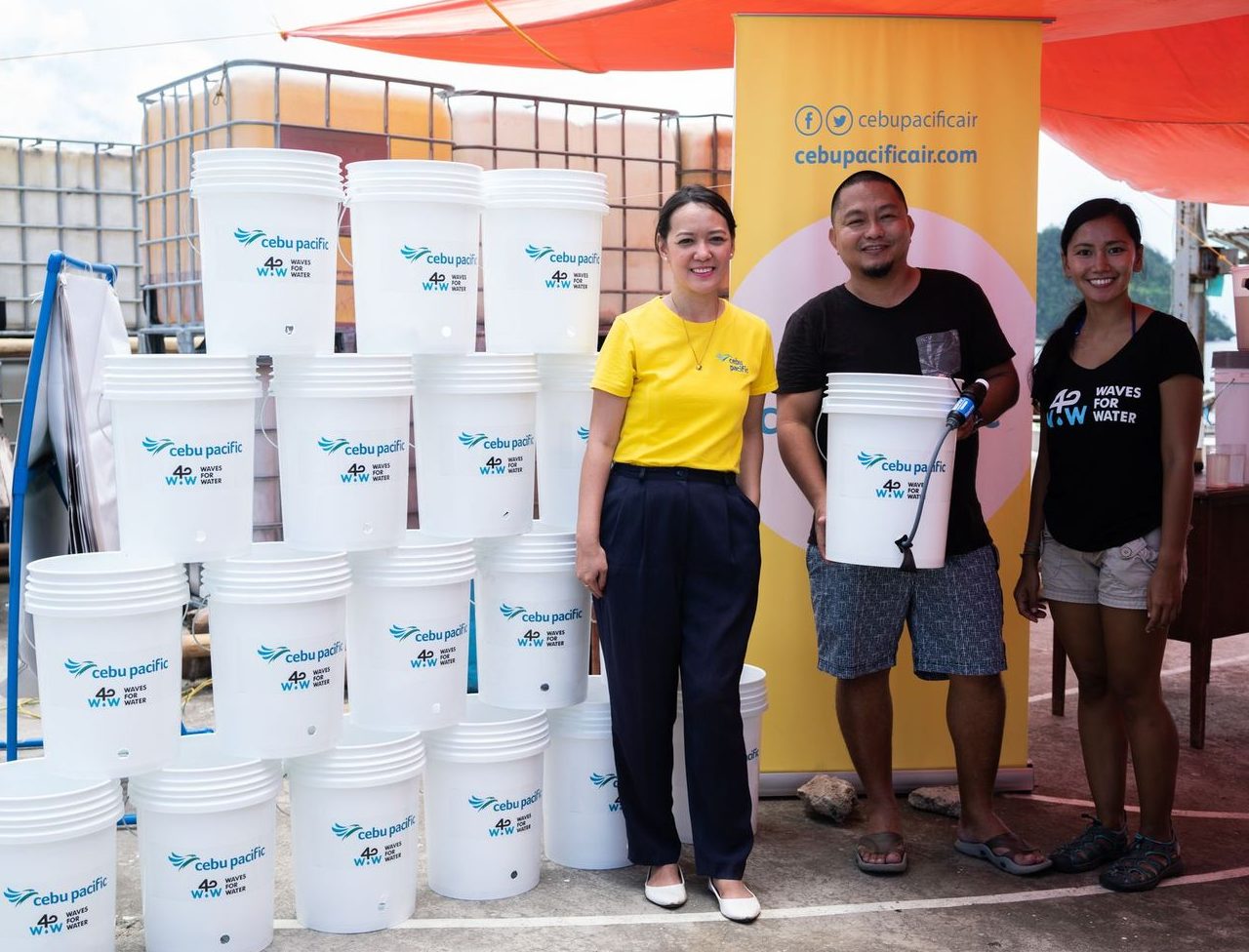 Cebu Pacific sustained its assistance after collaborating with global humanitarian aid organisation Waves for Water in December last year to transport over 2 tons of water filtration systems for free across seven affected provinces, namely Bohol, Cebu, Negros Oriental, Negros Occidental, Palawan, Southern Leyte and Surigao del Norte.
Caub's 502-household settlement relies largely on rainwater, which can easily get polluted owing to storage and nearby land usage. Waves for Water personnel demonstrated correct water filter use to community leaders and also led a WASH (water, sanitation, and hygiene) education workshop.
"As rehabilitation efforts continue, Cebu Pacific remains committed to pursue its Bayanihan initiatives whenever needed across our wide domestic network. We stand by our commitment to continuously provide better service, not just to our passengers, but to the communities that we fly to," said Carmina Romero, Cebu Pacific's Director for Corporate Communications.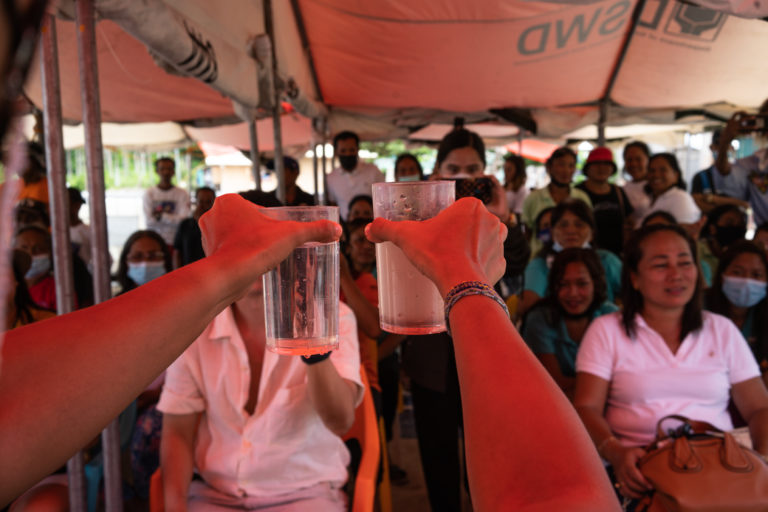 The Waves for Water filtration system is successful at converting rainfall and other cloudy liquid into drinkable water. The filters, which have a 0.1-micron absolute pore size, allow people to drink from a water source without fear of life-threatening toxins getting through, limiting the spread of waterborne infections and severe dehydration.
"Waves For Water's collaboration with Cebu Pacific has paved the way for us to reach more underserved communities throughout the Philippines," said Jenica Dizon, Waves For Water Philippines' Country Director. "The joint effort is a testament to the organisation's ethos of serving as a platform for strategic partnerships that will make clean water access a reality for all Filipinos across the archipelago," she added.
Cebu Pacific currently flies to Siargao from Manila 11x weekly, and from Cebu twice daily. The airline continues to offer its guaranteed low fares to stimulate travel across its network while it implements a multi-layered approach to safety to encourage #EveryJuan to fly once more. Visit www.cebupacificair.com to learn more about their latest offerings.