Let's all rise to Emperor Mao – the newest Mao Shan Wang durian ice cream from ice cream maker Udders. The homegrown ice cream brand, typically known for creating Asian flavours for ice cream, has teamed up with durian supplier Royal Durian, the only five-star Mao Shan Wang specialist in Singapore, for this new ice cream flavour.
Emperor Mao is made using the choicest Mao Shan Wang durians and each scoop actually carries more than half its weight in pure Mao Shan Wang durian flesh. You can enjoy the ice cream on its own for a pure indulgent experience or pair it with the signature Udders waffles (S$9.90 for a box of two waffles).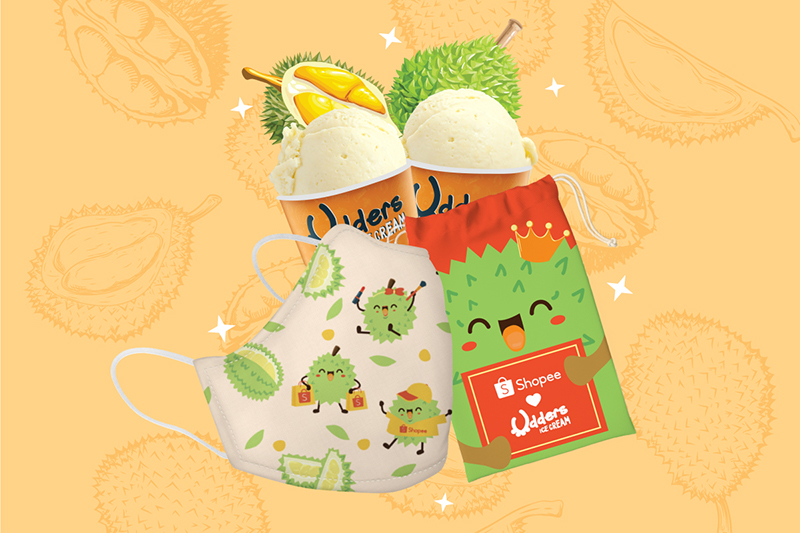 To celebrate the launch of Emperor Mao, Udders has also tied up with e-commerce platform Shopee to launch limited-edition Udders x Shopee mask sets, worth S$15 a set. The set comes free with purchase two scoops of Emperor Mao ice cream at S$19.80 at any Udders outlet or two scoops at S$17.80 (10% off usual price) on Shopee.
Emperor Mao ice cream is available at all Udders outlets at S$9.90 per scoop or online from the Udders e-store at S$10.90 per scoop.