In light of the current coronavirus situation, Singapore Airlines today announced that it will be reducing its services across its flight network temporarily. The move came about due to a weakened demand for flights due to the coronavirus outbreak.
The cancellations are extensive, affecting mostly flights in May 2020. Tokyo and Seoul are affected the most, with 82 and 78 cancellations respectively. Flights beyond Asia are also hit, including parts of Europe, USA and Australia.
Here are the details:
Flights to USA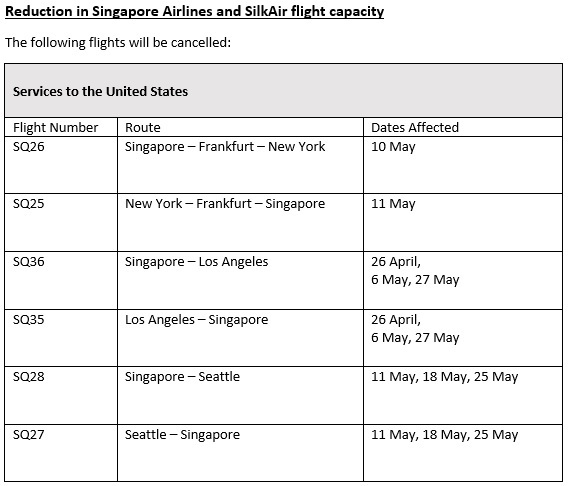 Flights to Europe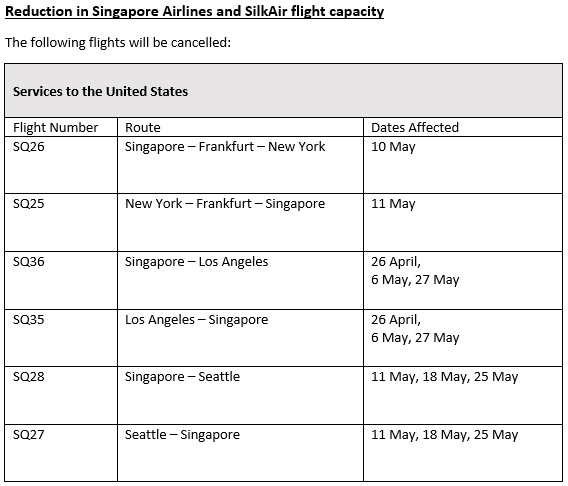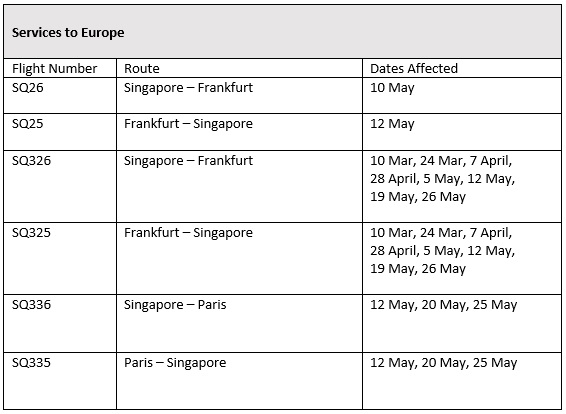 Flights to Japan, Korea and Taiwan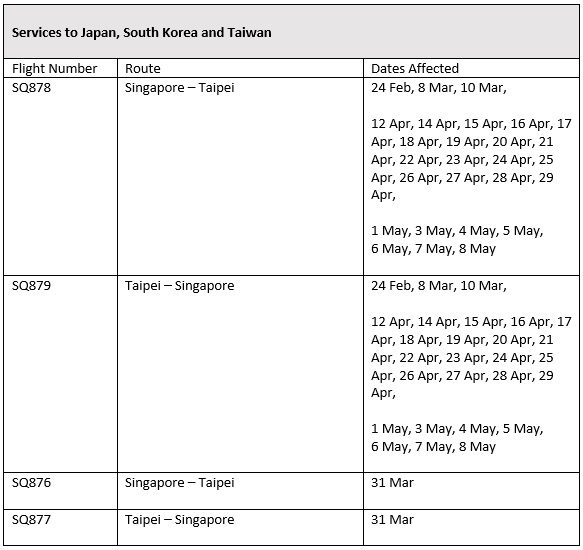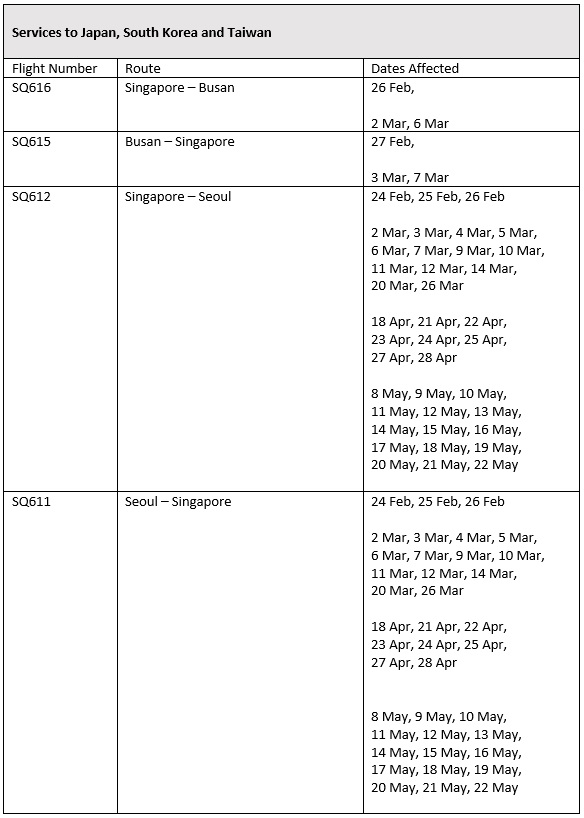 Flights to Southeast Asia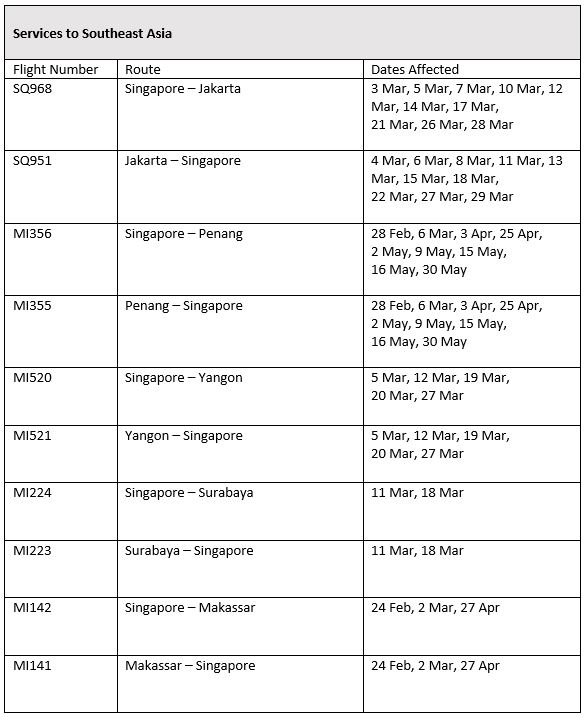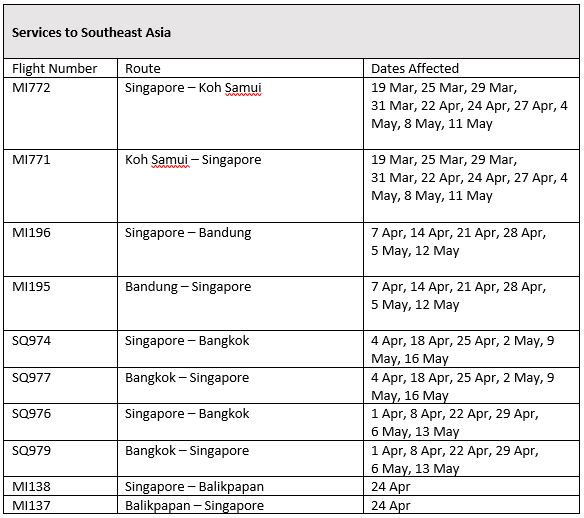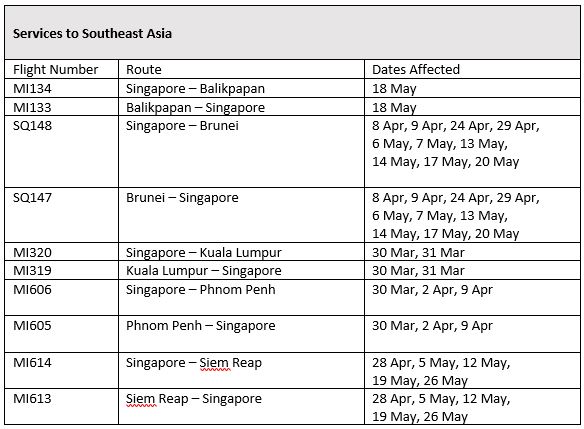 Flights to Australia and New Zealand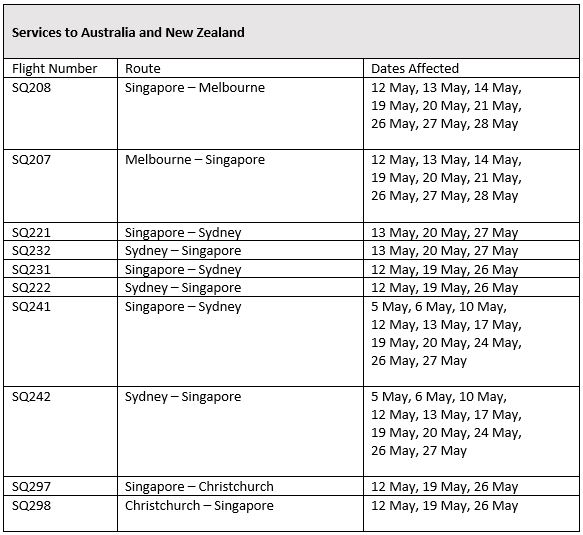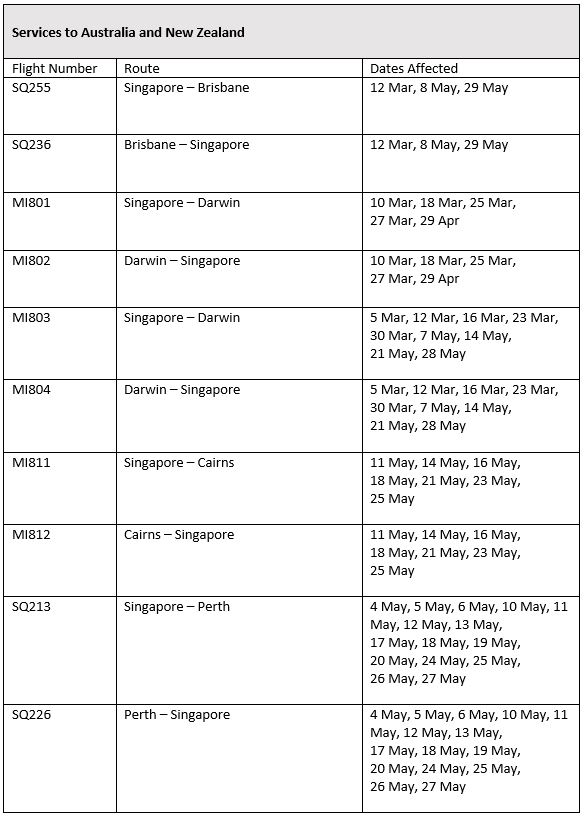 Flights to West Asia and Africa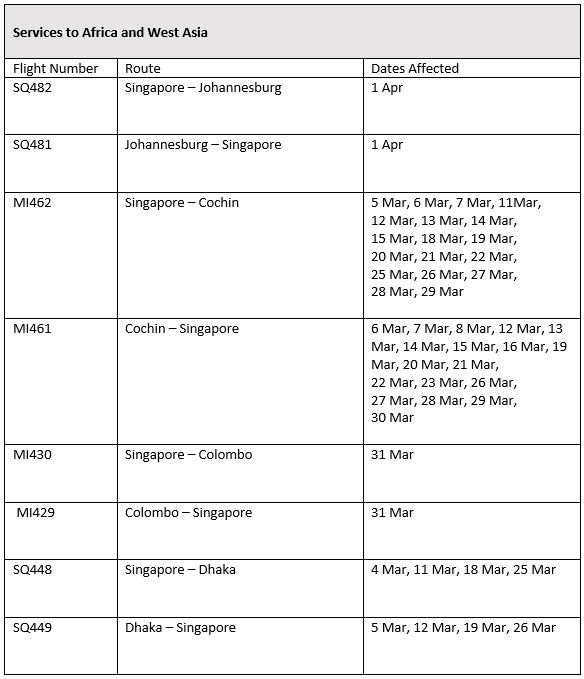 Singapore Airlines will be reaching out to affected customers with refunds, changes or re-accommodation. The airline advises customers who have booked their tickets through a travel agency to contact their agent for assistance. For tickets booked directly with Singapore Airlines, customers may contact the SIA reservations team at (+65) 6223-8888.