Establishing a skincare routine that works for you can be tricky business. From making bad skincare choices to spending thousands of dollars on products that just don't work, there are times when we want to just give up on our dream for glass-like skin. All hope is not lost though — sometimes it all boils down to finding the one formula that works for you and you alone.
How so, you may ask. We are talking about bespoke skincare.
Personalised Skincare by Alcheme
Enter Alcheme, a local skincare brand specialising in creating skincare solutions tailored to each individual through the use of digital consultation.
With the help of the latest facial recognition technology, Alcheme starts off by running your selfie through an algorithm to customise serums or emulsions to suit targeted skincare needs. Utilising a series of questions based on your skin's needs, goals, lifestyle and environment, Alcheme then crafts up a customised skincare solution tailored for your skin exclusively. Think a skin concierge, minus the dreaded face-to-face consultations.
Alcheme believes in making each woman's skincare routine simple and effective. It targets effectiveness by carefully selecting active ingredients, combinations and dosages according to each individual's skincare needs. Among the ingredients they use include ginseng root extract, moringa seed extract, centella asiatica extract and more. Their made-to-order products – produced in their Singapore laboratory – are cruelty-free and vegan-friendly, formulated without synthetics such as PEG, parabens and sulfates.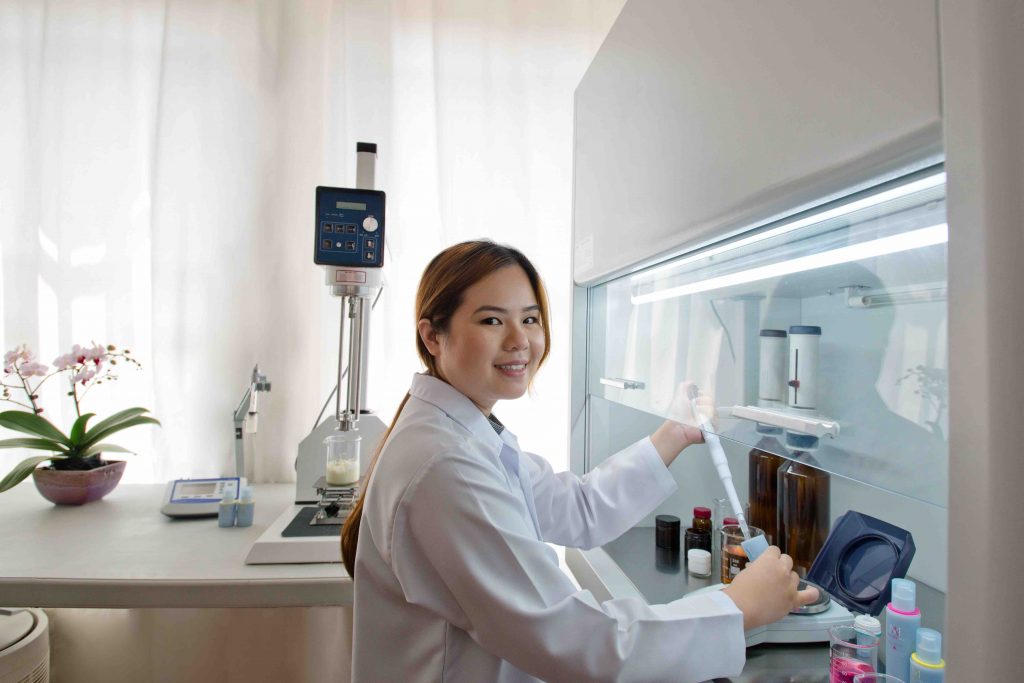 You can have the option of doing a free one-on-one skin consultation with Alcheme's skincare experts at their custom lab. Once your on-site consultation is done, you would receive your personalised product in under 30 minutes. That's pretty magical to us.
Sustainable, Clean, Eco-Warrior Brand
Available in both serum and moisturiser forms, Alcheme offers a skincare capsule collection that includes serum and moisturiser, all customised in Alcheme's own laboratory in Singapore. Personalised serums in 30ml formulations cost S$105 each, emulsions start from S$50 and eye serums are at S$65 each. They also offer a classic range of cleansers, toners, serums and masks that are all formulated to suit Southeast Asia's humid weather.
This slideshow requires JavaScript.
Visit alcheme.one for more details on getting your made-to-order skincare products.