In a K-beauty landscape highly influenced by fleeting trends and innovation, we often forget Korean skincare was once a luxury enjoyed by royalty. Now available exclusively at selected Guardian stores, Singapore's latest K-Beauty import, Whal Myung, has truly stood the test of time – 122 years to be exact.
Developed by Korea's first-ever pharmaceutical company, Dong Wha Pharm, Whal Myung's winning formulations are rooted in secret medical formulas of the Joseon dynasty with Western technology. Translated as "life-saving water", Whal Myung Su has been a digestive remedy for acute stomach problems that locals swear by since 1897. The medicine's healing 11-herb formula was adapted to a blend of five herbal extracts for skincare, thus forming the backbone of Whal Myung skincare range.
These five selected ingredients from the Whal Myung Su secret formula are found to also have outstanding skin benefits that revives the original beauty and vitality of skin. Packed with natural antioxidant properties, this secret royal herbal formula targets the root of skin issues, making it suitable for all skin types, including sensitive skin.
Rejuvenate your skin with Whal Myung
The brand's star product is the Skin Elixir (S$68), which performs triple duty as an anti-ageing serum, toner, and oil. Packed with antioxidant and anti-inflammatory properties, this lightweight multi-tasker will leave your skin clear, glowing and hydrated in its wake, minus the grease. No wonder it's such a cult favourite that's highly raved about in the skincare community.
Want a more encompassing skincare routine? Try out the Whal Myung Skin Elixir Mask (S$28) mask that embodies all the benefits of the iconic Skin Elixir. This mask uses high quality material that retains a lot of essence within it, granting us ladies radiant, soothed and dewy skin in minutes.
This slideshow requires JavaScript.
All skin types should be treated with royalty
The 122-year-old brand doesn't discriminate; it has highly sensitive skin in mind too. Born under the same mother company, Intrinsic – the sister label of Whal Myung – has also launched here, promising safe and dermatologically-tested skincare products. Free of synthetic chemicals and fragrances, Intrinsic brand was created to specifically treat sensitive skin and exclusively prescribed at clinics in Korea.
Products available include the Intrinsic Sol D UV Sunscreen (S$42). This dermatological-grade sunscreen hydrates, strengthens the skin barrier and doesn't compromise on Vitamin D, while being completely non-comedogenic at the same time. With so many functions, this surprisingly lightweight texture doesn't leave a white cast.
But the one that got our attention was the Foam Cleanser (S$24). We have never heard of an foaming cleanser that can effectively remove sunscreen and this baby can get the job done. This mild, gentle cleanser  deep-cleanses without causing dryness or irritation to your skin – highly recommended for sensitive skin prone to eczema and active acne. The silky, foaming texture is dermatologically-tested to effortlessly rid skin of hard-to-remove physical sunscreen and airborne micro-particles, which regular cleansers are unable to wash off.
Whal Myung skincare and Intrinsic products are available exclusively at selected Guardian stores and online.
---
GIVEAWAY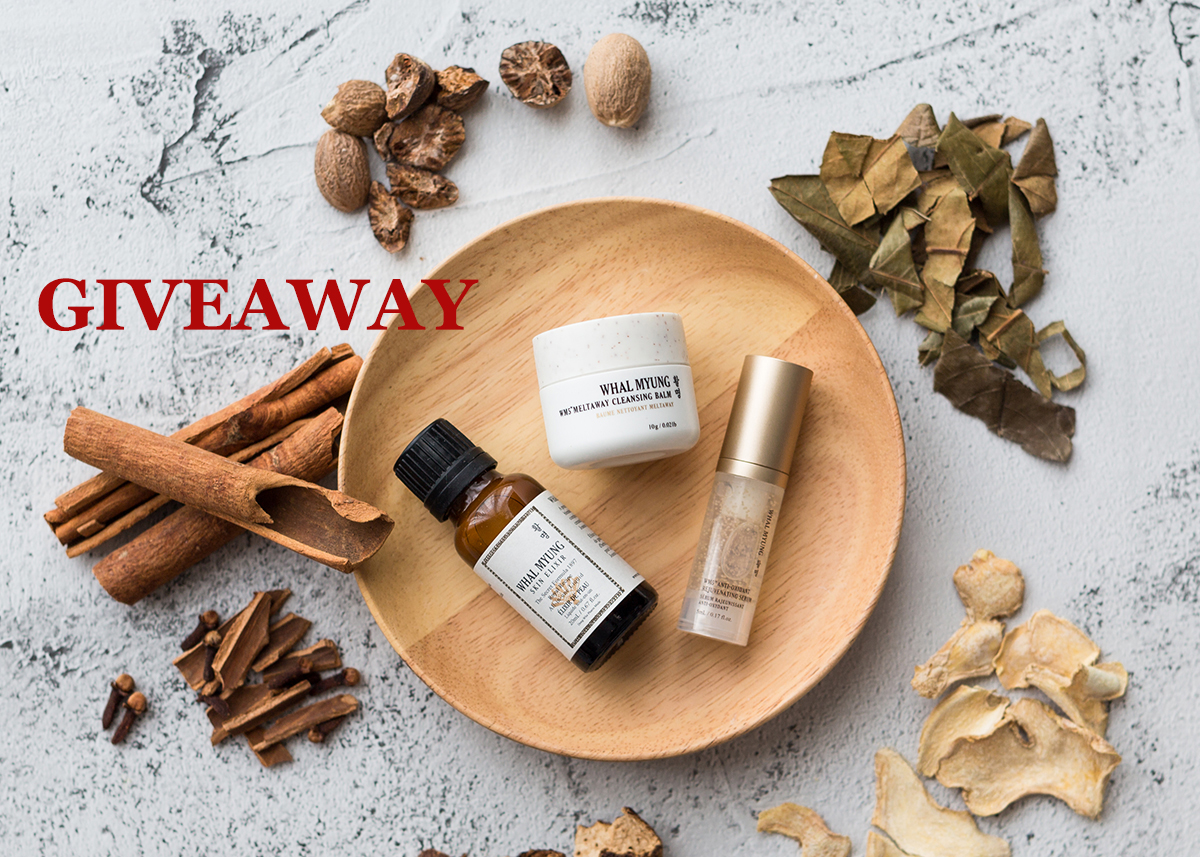 We're giving away 1 set of a Whal Myung hamper (worth S$120) of the Skin Elixir, Skin Elixir Mask and Mini Trio Kit to 1 reader, as well as 10 sets of the Whal Myung WM5™ Royal Recipe Mini Trio Kit (worth S$23) to 10 lucky readers. Each set comes with a 20ml Skin Elixir, a 10g WM5™ Cleansing Balm and a 5ml WM5™ Anti-Oxidant Rejuvenating Serum.
For a chance to win, simply:
1. Like the Whal Myung Asia and Asia 361 Facebook page and follow the @whalmyungasia Instagram account.
2. Share this post on Facebook and tag at least three friends. Make sure your post is public.
3. Name the star product of Whal Myung by commenting below or on our Facebook post.
Contest ends at 11pm on 27 Dec 2019. One winner will be chosen and the winner will be notified via email or Facebook and must be able to collect the prize in Singapore.