Not so long ago, Bluetooth earphones – otherwise known as wireless earbuds – were not exactly the best tools to listen to music. They were known to have short battery lives, connection issues and poorer sound quality compared to wired earphones.
Luckily for all of us, times have changed, with the technology for wireless earbuds having jumped leaps and bounds. Today, wireless earbuds are opted by more and more people. The options offered by the likes of Apple, Jabra and Plantronics are not too shabby but might come at a price point not attainable by some.
Now what if we tell you there is an option that not only boasts better technology than many of the commercial options out there, but also at a price point that won't make you tear – US$69 to be precise.
Enter Pamu Slide. Created by Padmate, Pamu Slide is the best-selling earphone brand on Indiegogo, boasting more than US$4 million raised. We got our hands on a set to see if it really lives up to its claims of being the "world's most stable Bluetooth 5.0 earbuds".
Unboxing
The earbuds come with a portable charging case, a USB to C charging cable, two pairs of ear cushions of different sizes and a manual. They are housed in a sturdy black box.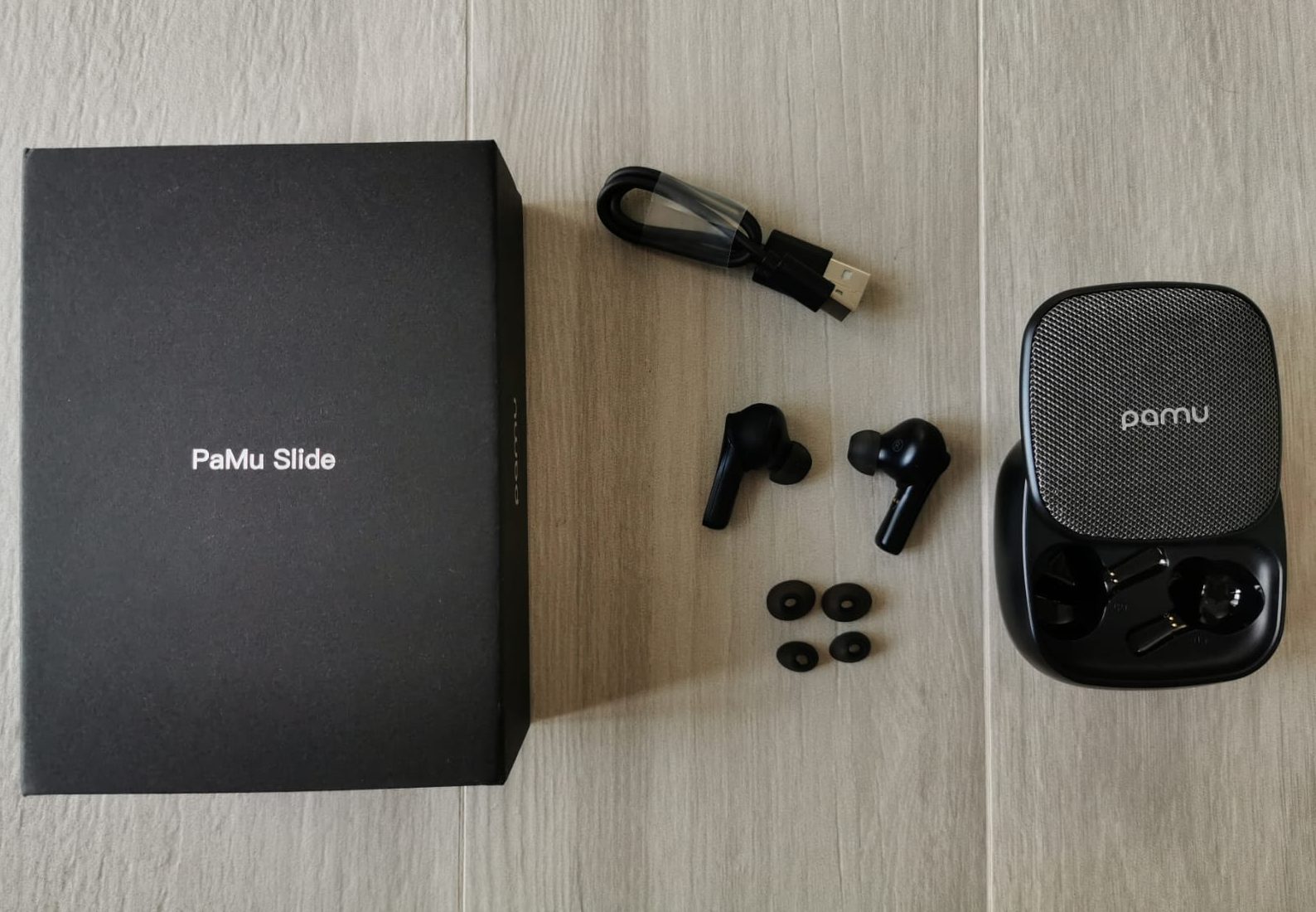 Design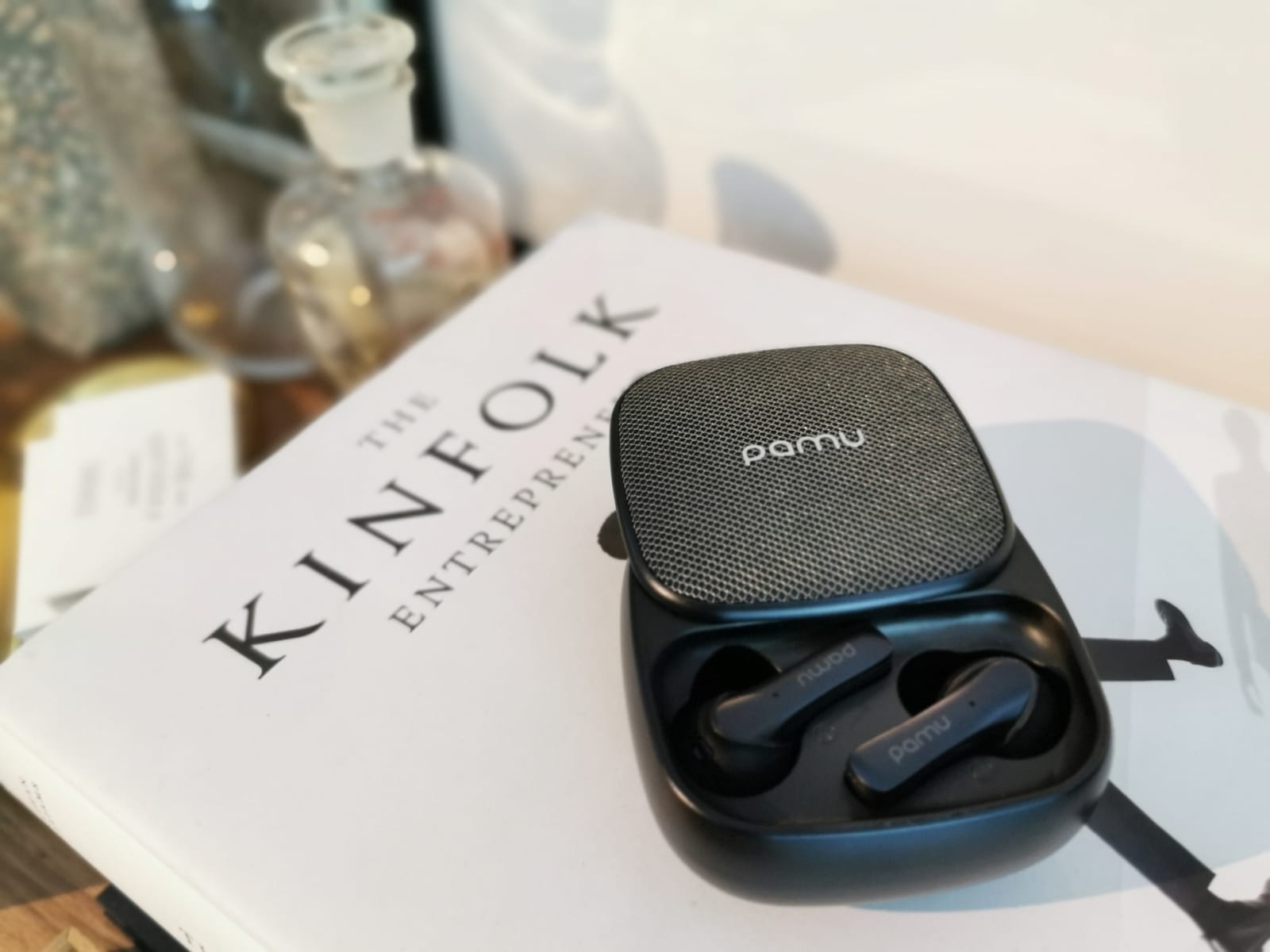 The charging case reminds one of a speaker. It's made of aluminium and we like how it slides with ease – the feel is reminiscent of the Nokia slider phones of yesteryears. When you slide the cover open to put in the earbuds, the earbuds are attached magnetically so you know they are well in position.
The charging case is bigger, compared to say the charging case of Apple Airpods. But the size is still relatively handy and should fit easily into any bag, though one would fit it bulky to fit into a pocket.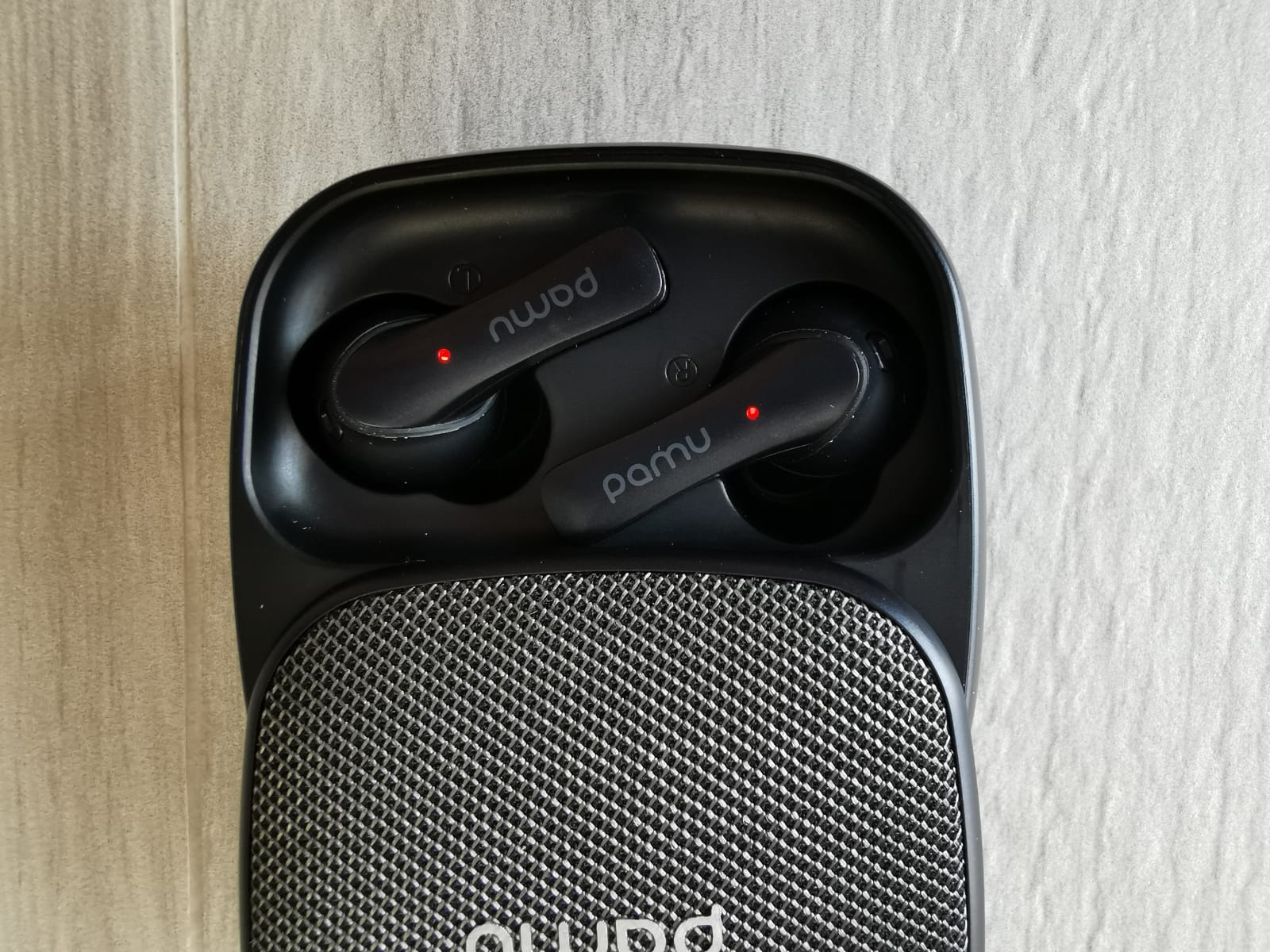 Oh, one nifty thing about the charging case – it has a 2,000mAh battery with a built-in wireless charger at the base. In case of an emergency, you can even charge your phone via wireless charging with the case.
As for the earbuds, they fit comfortably. They stayed put in our ears, despite our vigorous efforts to shake them off.
Sound Quality and Features
The most important thing, of course, is the sound quality. To be frank, we were not expecting much from a pair of earbuds that costs just US$69. But Pamu Slide surprised us with its well-balanced sound quality. Music sounds crisp and clear and the bass is not too deep, making the earbuds good for listening to most music genres.
Noise isolation is decent too, due to the design of the earbuds and also the dual microphone noise isolation. There were also no issues with syncing. The great performance can be attributed to the use of Qualcomm's latest QCC3020 processing chip, AptX support and Bluetooth 5.0.
In terms of battery life, Pamu Slide shines in this department with 9 hours of battery life on a single charge. Also, this is all thanks to the Qualcomm chip which helps reduce power consumption by up to 50% over its predecessor. And the charging case charges fast too – just five minutes of charging yields one hour of playback.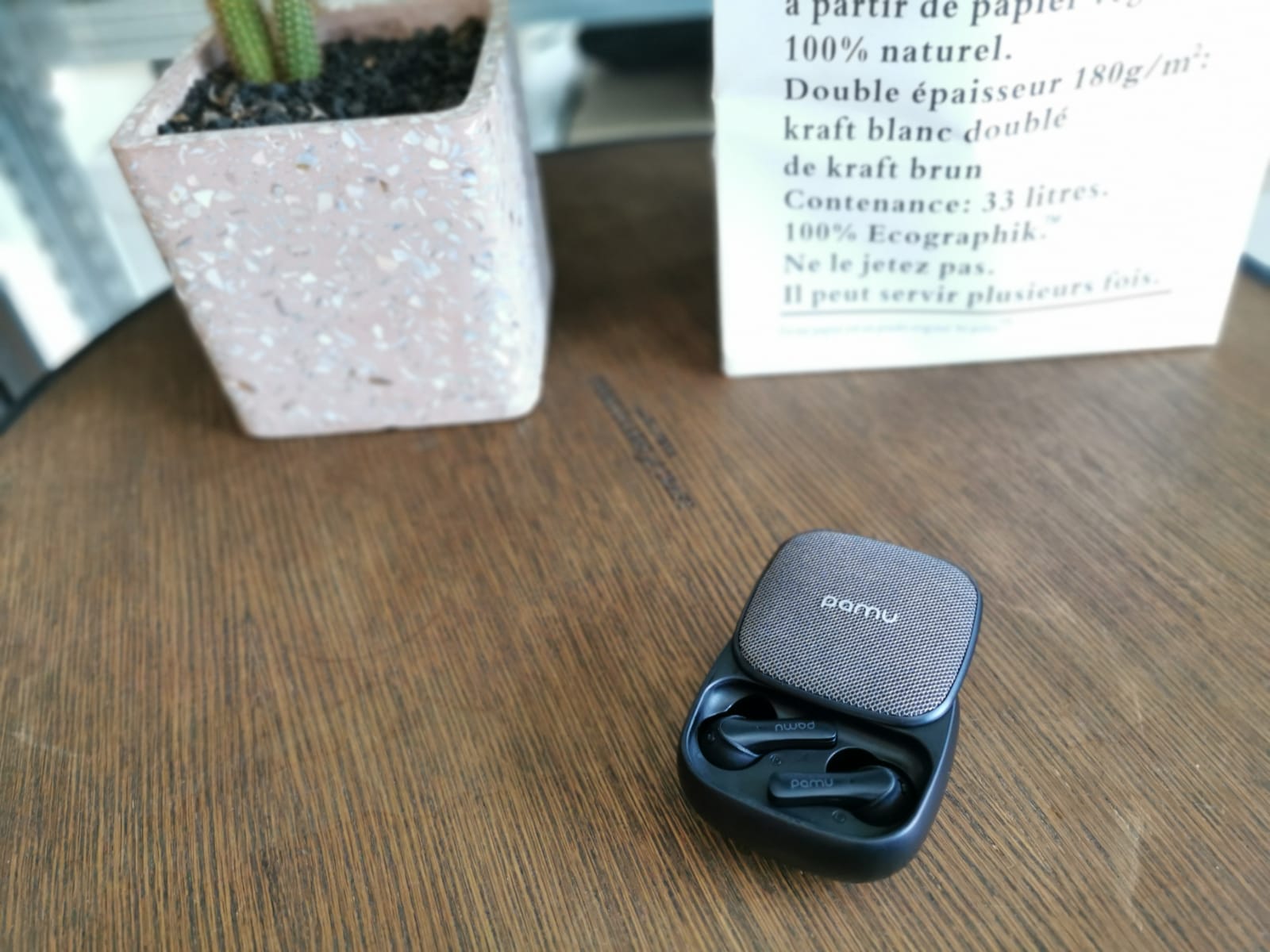 Bottom Line
Overall, we don't see any reason why one should not consider Pamu Slide. Long battery life, stable Bluetooth connection, automatic pairing, crisp sound quality and good noise isolation – these are merely some of the features that make Pamu Slide an excellent choice. And, we are just scratching the surface. The best part of all has got to be its incredible value at just US$69.
The price won't stay for long though. They are a promotional price at Indiegogo now so grab yours before the campaign ends.
---
GIVEAWAY
We are giving a pair of Pamu Slide (worth US$69) to one lucky reader. For a chance to win, simply:
Like the Asia 361 Facebook page or follow our Instagram account @asia361official.
Share this post on Facebook and tag at least three friends.
Name one feature you love about the Pamu Slide by commenting on our Facebook post or Instagram post.
Contest ends at 11pm on 13 Aug 2019. One winner will be chosen and the winner will be notified via email or Facebook/Instagram and must be able to collect the prize in Singapore.