Japanese camera maker Canon has recently announced two new additions to its Mini Photo series, iNSPiC S and iNSPiC C. If you are looking for a new fun pocket-sized camera that allows you to print on the go, these new kids on the Canon block might just be what you are looking for.
iNSPiC S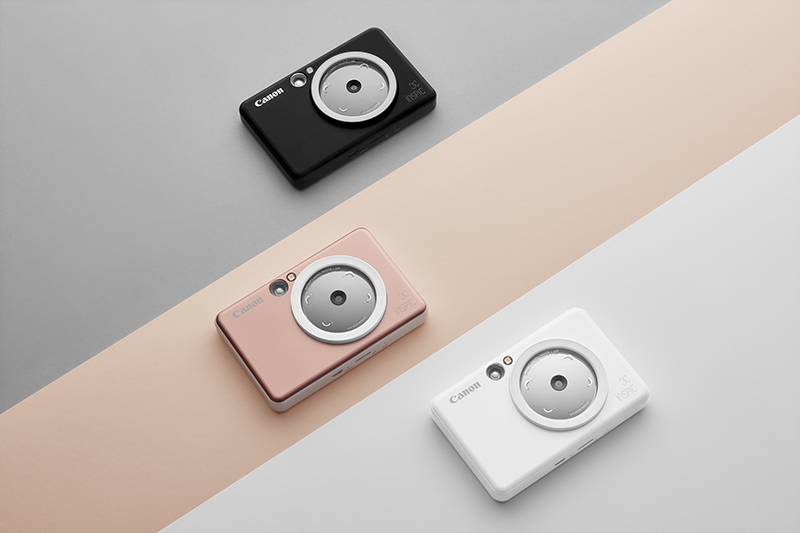 The 'S' in iNSPiC S might just very well stand for selfies, because that's what the iNSPiC S is designed to be good at. The front of the camera has a big circular mirror dome acting as a front "viewfinder" to help you frame your shot properly without the need for a flipping LCD. Not enough light? Fret not – a ring light with eight LEDs helps to light your face properly.
If you don't fancy using the viewfinder, you can also download the Canon Mini Print app (available on both Android and iOS) to do remote shutter shooting with your mobile phone.
The app also allows you to initiate printing – you can also jazz up your printed photos with built –in filter and collage options. An added bonus – you can also print photos stored in your mobile phone. The iNSPiC S uses Zink Printing Paper and each photo is about 2 x 3 inches in size. One downside is that printing is not that fast though – it takes about 50 seconds to print. Then again, we aren't exactly in a hurry.
iNSPiC C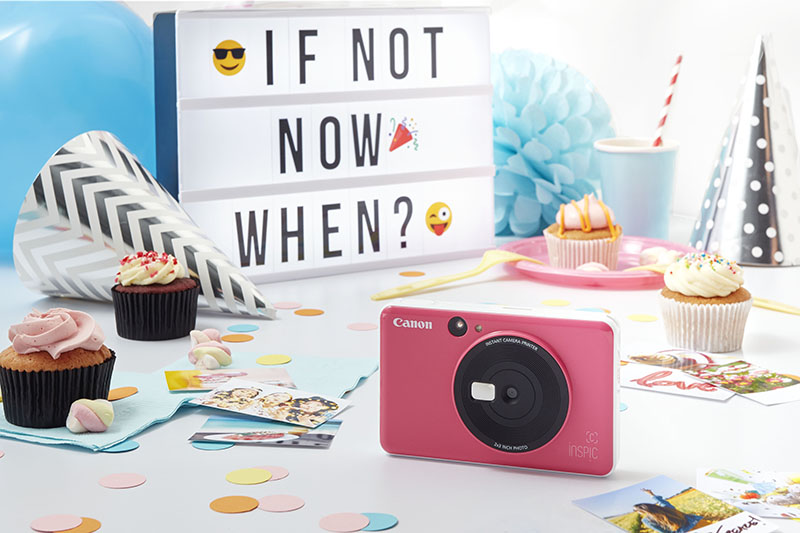 The iNSPiC C is a more affordable and more fun-looking pocket camera-printer. For starters, it comes in cheerful colours such as bumble bee yellow, seaside blue and bubble gum pink.
The difference between the S and the C is that the latter prints at a lower resolution at 5MP (314 x 500 dpi), compared to the S at 8MP (314 x 600 dpi). There is also no bluetooth connectivity function, which means you cannot use the Canon Mini print app and other features such as remote shutter shooting.
The iNSPiC C comes with a flash light but not the ring light. The reflective mirror at the front of the camera is also smaller.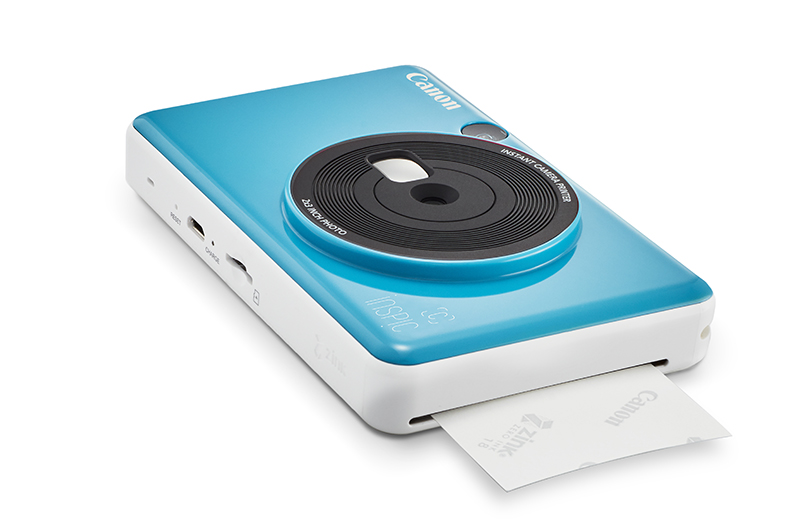 Both the iNSPiC S (S$219) and iNSPiC C (S$159) are available in stores from 17 June 2019. Each comes with 10 pieces of Zink paper. Additional paper are sold in 20-sheet packs (S$15 each). Every purchase of an iNSPiC instant camera printer entitles you to a special bundle of Craftholic premiums, including a limited-edition pouch, lanyard and keychain plushie worth S$59. Redemptions can be made from 8 July 2019 at Canon Customer Care Centre at Fusionopolis.