Spirits company Diageo and HBO recently collaborated to release a limited-edition collection of Single Malt Scotch whiskies in celebration of the eighth and final season of the hugely popular TV series, The Game of Thrones. And now, it seems winter has arrived in Singapore. 
Diageo recently launched the world's first Game of Thrones pop-up activation at Changi Airport Singapore. Running for six weeks from 17 April to 28 May 2019, the pop-up features different interactive experiences such as immersive games, tastings, food pairings and photo opportunities with an Iron Throne.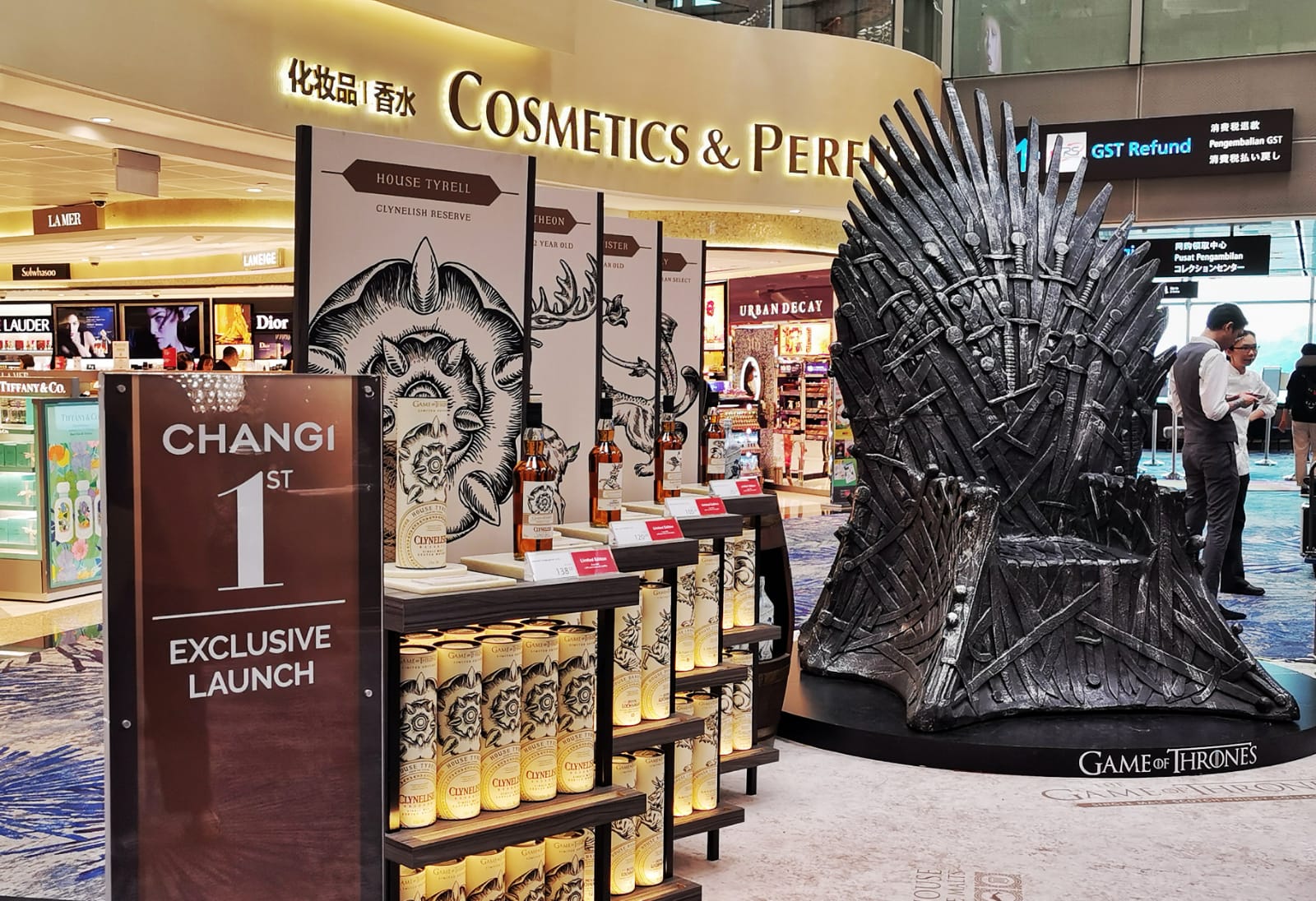 For instance, visitors can sample different whiskies and take a "House Quiz" to determine their own perfect serve and get an on-site calligrapher to personalise a hand-written souvenir. Week-by-week experiences consist of Scotch and food pairings and cocktails tastings.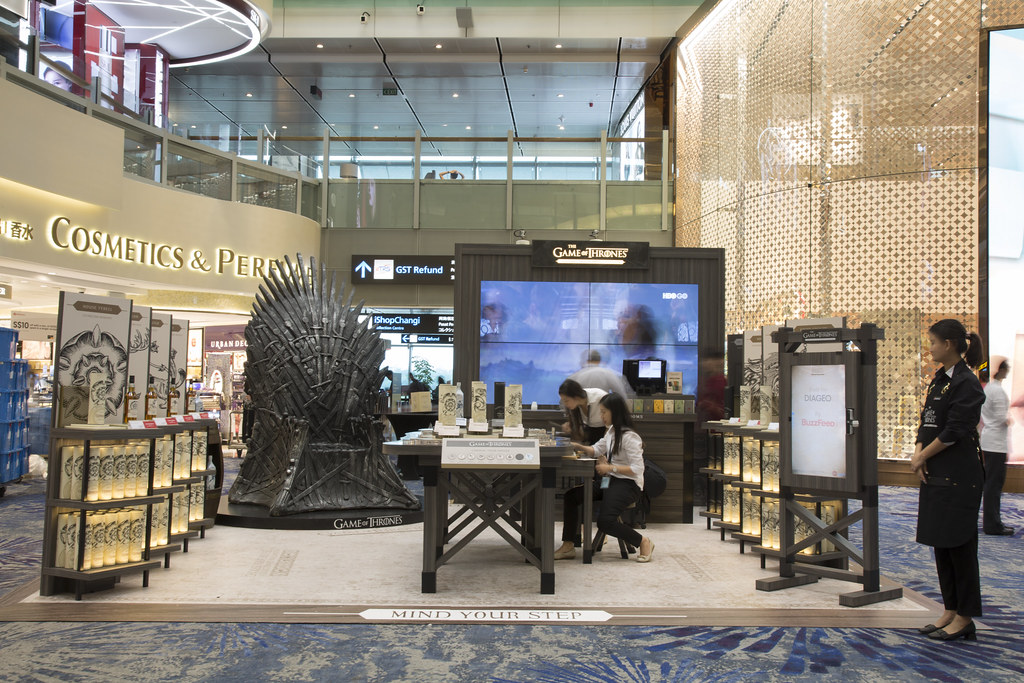 If you wish to get a taste of the Seven Kingdoms – we mean the whisky – you will be able to find the entire Game of Thrones single malt scotch whisky collection at the pop-up. Eight unique scotches are paired with one of the iconic Houses of Westeros, as well as The Night's Watch. With inspiration drawn from the Seven Kingdoms, each whisky represents an authentic taste of both the Seven Kingdoms and Scotland. Each whisky highlights a distinct character and you will definitely find your favourite House there.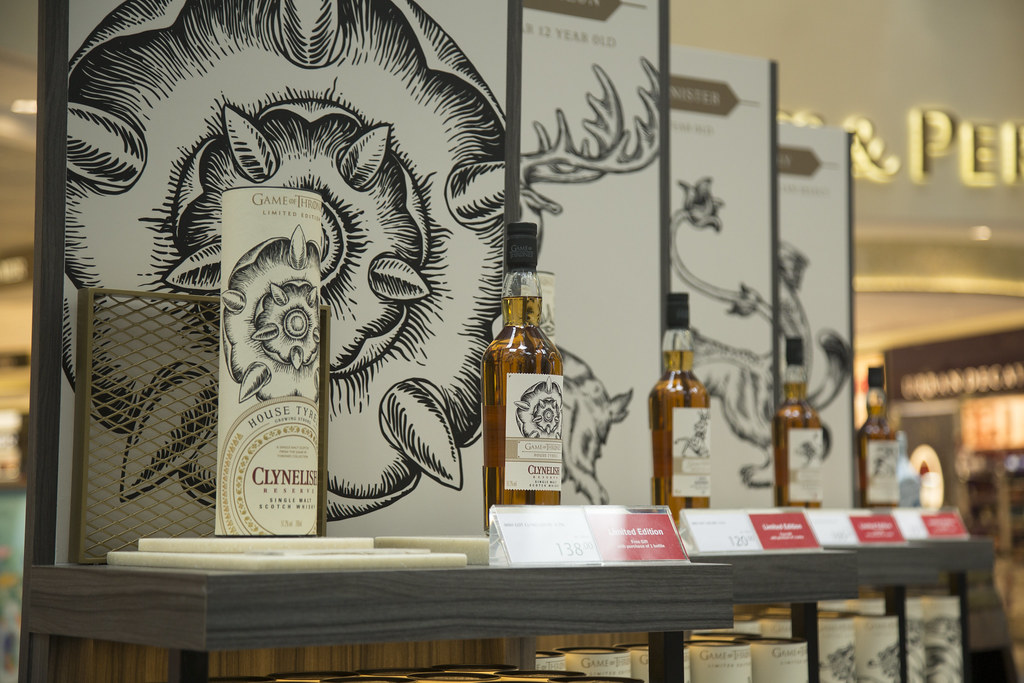 House Tully – THE SINGLETON GLENDULLAN SELECT: Utilizing a mix of refill and rejuvenated casks in the recipe, the liquid has a good balance between the fresh fruity Glendullan spirit and spice and vanilla from the cask.
House Stark – DALWHINNIE WINTER'S FROST: A delicious maltiness and rich fruit cake finish that amplifies the spicy character of the liquid.
House Targaryen – CARDHU GOLD RESERVE: A rich caramel character with hints of clove, red apple and a gentle nuttiness.
House Lannister – LAGAVULIN 9 YEAR OLD: Matured in a 100% ex-bourbon cask, giving the whisky a powerful vanilla sweetness with smoky character.
The Night's Watch – OBAN BAY RESERVE: Aged in a combination of refill and double-charred casks, the liquid combines a wonderful crème caramel with a wisp of charred Oak
House Greyjoy – TALISKER SELECT RESERVE: A whisky with a great depth of flavour starting off with a smoky fruit cake of spice and finishing off with a long and complex character of leather
House Baratheon – ROYAL LOCHNAGAR 12 YEAR OLD: Possesses light notes of oak and sweet Liquorice that develop into a rich, creamy vanilla coffee and finishing off with a mild nutmeg custard flavour
House Tyrell – CLYNELISH RESERVE: Bursting with fresh tropical fruits into a creamy vanilla character, the finish is with a delicate floral note.