As a man once said, "A boba a day, keeps reali-tea away". We know that most Singaporeans, like us, are obsessed with bubble tea. Data from Deliveroo has revealed that Singaporeans have ordered 385,000 cups of bubble tea in 2018. That's a whopping 1,000 cups a day! 
If you love bubble tea as much as we do, we have some fantastic news for you. If you didn't already know, 30 April is National Bubble Tea Day (aka Best Day of Our Life).
To celebrate that, popular bubble tea brand Gong Cha is partnering up with Deliveroo to be part of their Food Freedom campaign – delivering food to hungry consumers anytime and anywhere, by giving out free bubble tea with sugar levels fixed at 30%, dispensed from Singapore's LARGEST bubble tea cup standing at 3.5m tall.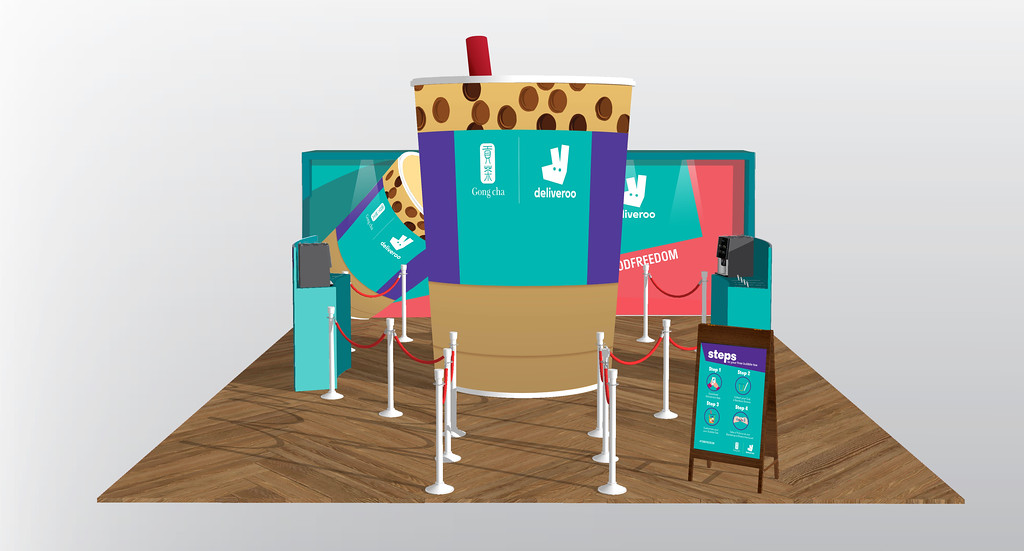 How much better can that get? Free bubble tea, an Instagrammable, one-of-a-kind bubble tea dispenser, and a chance to receive a Stojo collapsible cup (worth S$30) to bring along for future bubble tea treats.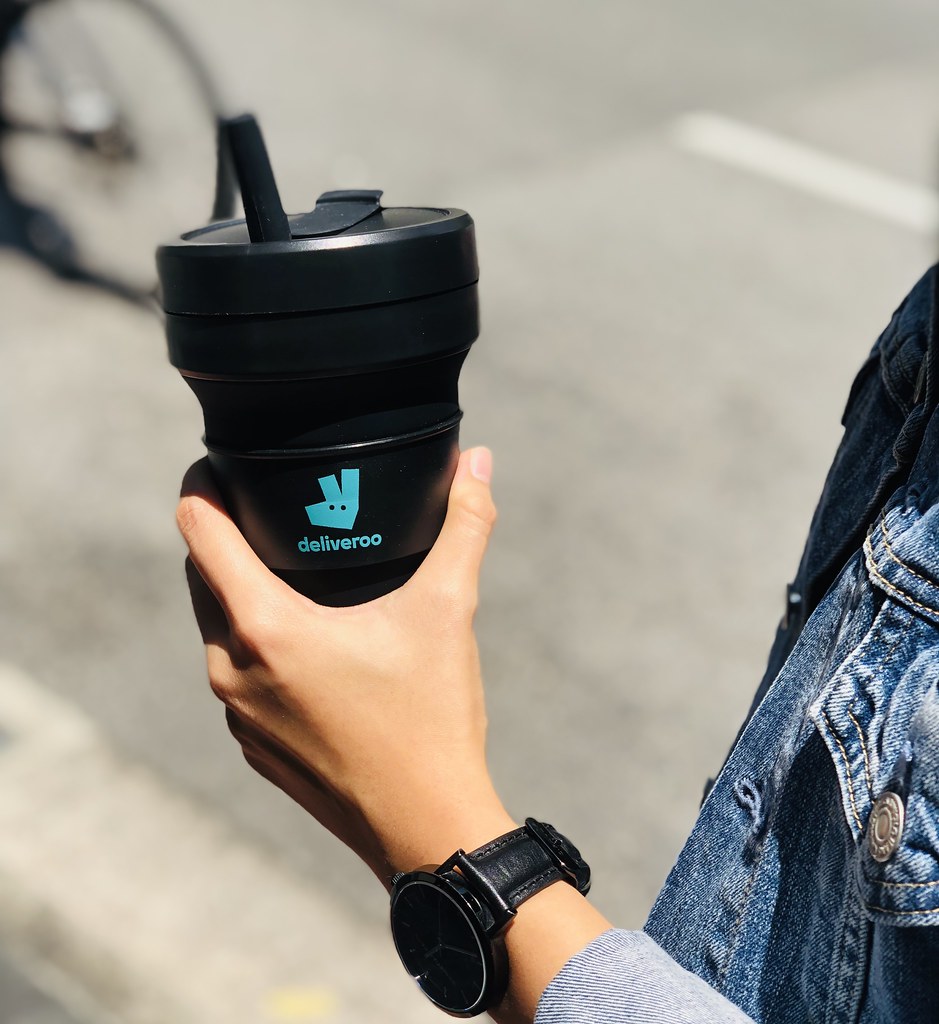 If you'd like to get your Gong Cha fix and be the insta-envy of all your followers, head down to One Raffles Place (1-Altitude) on Tuesday, 30 April 2019, between 11.30am to 7.00pm.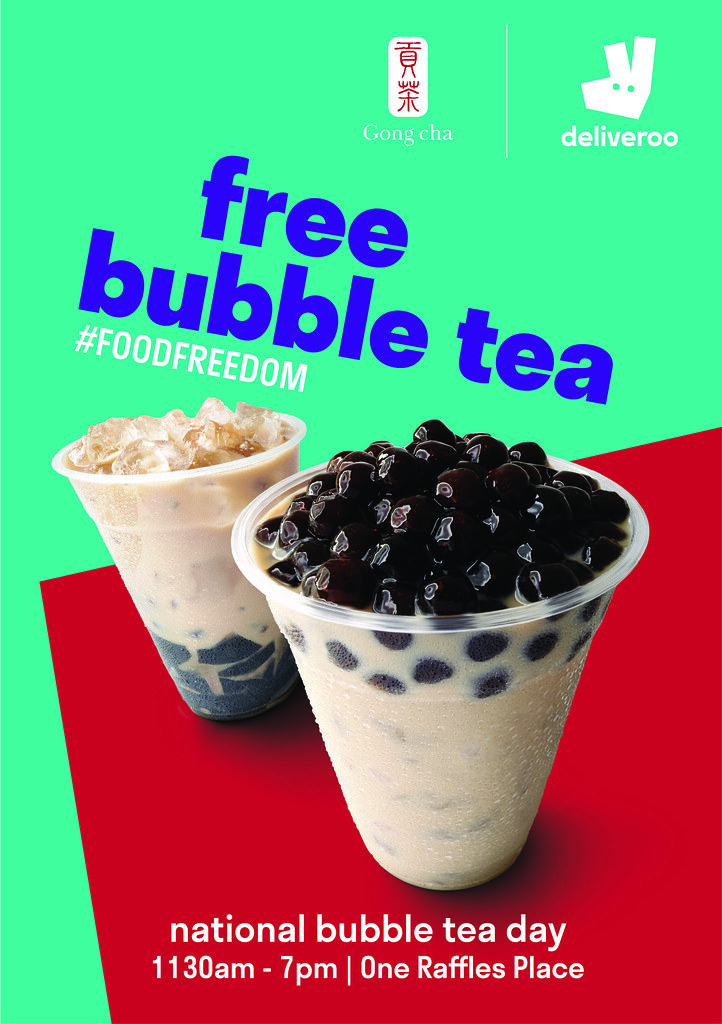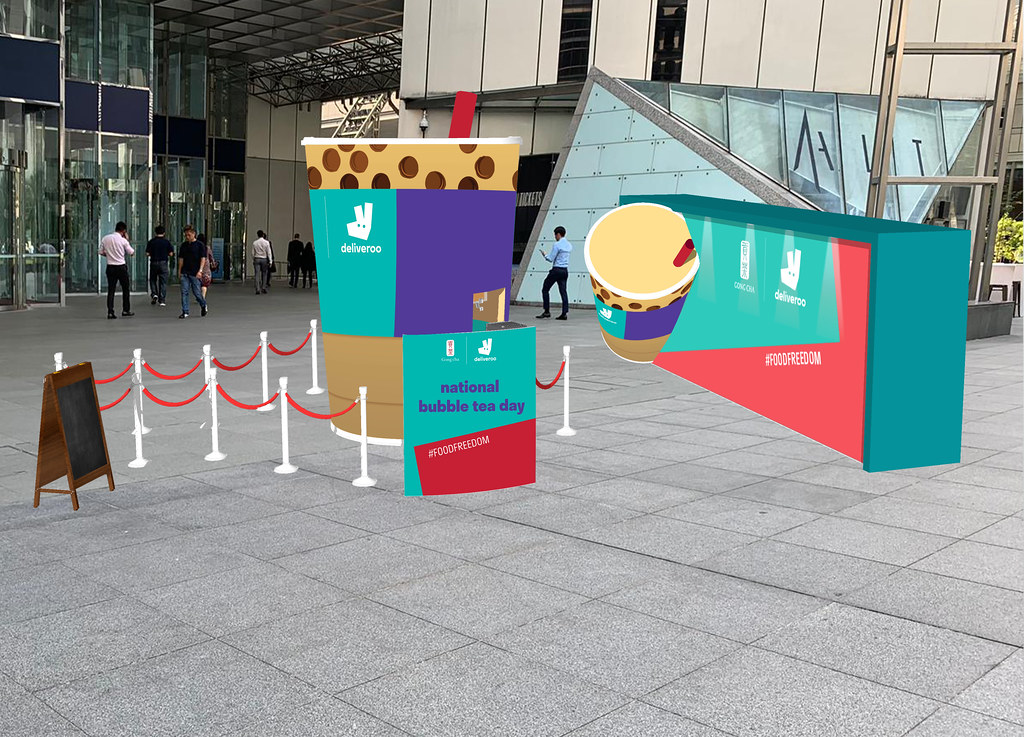 Follow these simple steps to get your free cup of bubble tea:
Download the Deliveroo app (if you don't have it yet)

Sanitise those hands! (don't wanna contaminate the precious bubble tea now)

Grab a cup and a straw from one of our friendly Deliveroo or Gong Cha crew

Get creative with your toppings of choice, including Gong Cha's classic black pearls and its newest addition – strawberry pearls.

Get in line to get your cup filled with your 'flavourite' bubble tea treat

Snap a photo with the Gong Cha mascot at the trick-eye backdrop and upload it onto your social media page, with the hashtag and usertag #foodfreedom, #SGBubbleTeaDay, @deliveroo_sg and @gongchasgofficial.
Because life is better with a cup of Gong Cha. Especially when it's free.