The highly anticipated opening of Changi Jewel is edging closer to us — officially on the 17 April 2019, to be precise. Designed by world-renowned architect Moshe Safdie, the dome-shaped new landmark will house over 280 retail and F&B outlets, play attractions, a hotel and one of Singapore's largest indoor gardens.
While we are elated about a new place to h̶a̶n̶g̶o̶u̶t̶ fly in and out of Singapore with better aviation services and facilities, there are so many other things to be excited about – from new burgers chains (ahem, Shake Shack) to the largest Nike store in the WHOLE of Southeast Asia to the world's tallest indoor waterfall.
We were one of the lucky few to get a preview of this shining new gem at Changi Airport.  Here are some of the highlights to keep a lookout for there:
1. Shake Shack
The American burger superpower, Shake Shack is possibly one of the most highly-anticipated launches at Jewel Changi Airport. Shake Shack makes its first-ever appearance in the Southeast Asia region with this outlet at Jewel. Be prepared to queue because everyone is gonna be here for sure. (And because, you know, Singaporeans like to queue.)

2. Birds of Paradise Gelato Boutique

The immensely popular ice cream store Birds of Paradise is finally opening a second outlet in Singapore, and it's going to be at Jewel. Birds of Paradise is the indie genre of ice cream because the shop creates gelato inspired by the botanical flavours of nature. That means fruits, flowers, herbs, pods and even spices. Flavours included are; Strawberry Basil, White Chrysanthemum, Lychee Raspberry, Spiced Pear, Mint Cacao and even Pandan. This unique and healthy ice cream will certainly melt your hearts. Now, we don't have to queue at the Katong outlet.
3. A&W
The chain that does not need any introduction; many Singaporeans grew up with memories of dining at A&W in the 1980s and 1990s before it made its exit. The long-awaited return of what seems like a piece of history in Singapore is finally coming back to where it belongs. Now, we don't have to hop across the Causeway for a taste of nostalgia.
4.  Pink Fish
Touted as Norway's answer to McDonald's, Pink Fish is a Norwegian 'fast-casual' restaurant that offers top-quality Norwegian salmon certified farms, served in burgers, wraps, salads, hotpots and raw, all of which are sustainably farmed. The interior might look like most fast-food chains but don't be fooled, the taste is unlike any other chains'. It's time to eat like a Viking!
5. Shang Social (香聚) 
Meet Shang Social (香聚) – an immersive culinary experience conceptualised by three of Shangri-La's very own highly acclaimed master chefs. Shang Social will have three different spaces within the restaurant – each featuring a different dining experience for individuals, making Shang Social a place to dine in for everyone.

6. Nike
Nike will be opening its largest store in Southeast Asia and India at Jewel Changi Airport. Occupying a duplex space at Jewel, it will serve up the most extensive range of Nike footwear, apparel and merchandise. The store will also house the first-ever "Nike By You" customisation service in SEA&I. This exciting development will surely win the hearts of the fitness enthusiasts passing through Jewel.
7. Starbucks

You will find the largest Starbucks flagship store in Singapore at Jewel. It will serve both the local and international audience an indulgent mix of quality coffee experiences and localized offerings.  To add on to the Starbucks Jewel experience, its the four-tap Nitro, only the second in Asia, has given way to an expanded range of Nitro Brew offerings. These drinks include both coffee and tea beverages, such as the Nitro Flat White, Nitro Caramel Macchiato, Nitro Tropical Fruit Tea and Nitro-Green Tea Latte. They will also carry exclusive in-store Changi Jewel's Starbucks merch (only available at Jewel).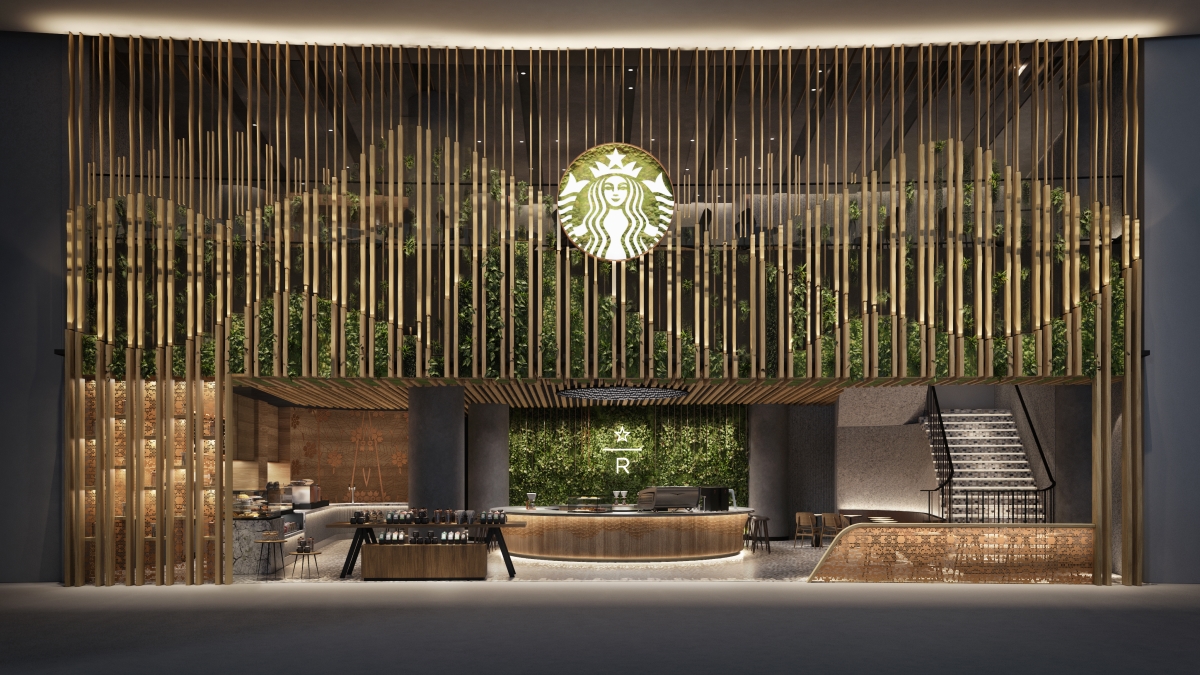 8. Läderach Swiss Chocolatier
Artisanal Swiss Chocolatier Läderach returns to Singapore for good with their first chocolate boutique in Southeast Asia. The Swiss chocolatier is famous for its wide range of visually stunning slabs of FrischSchoggi (Fresh Chocolate).
Each slab of FrischSchoggi is handcrafted by chocolatiers in Switzerland and airflown to Singapore for freshness. Those who purchase from the Swiss Chocolate giant can bring home a unique Singapore – exclusive Läderach tote bag. However, a limited number of bags will be available daily while stocks last.