Travel. The idea of it conjures images of sipping a cocktail by the beach or standing on the edge of a fjord immersing oneself in the greatness of nature. Relaxing, with-nary a care in the world.
But (yes, there is always a but), we can't say the same for planning your travel. You search through websites for the best flight deal and click to book your flight. And, that is just the easy part.
After booking your flight, you still must think about your accommodation; there are tons of options enough to boggle your mind.
Because of how time-consuming it is to scour through website after website for the best hotel deal, I often put off doing my homework until I realise that my trip is merely days away and I have not booked a hotel. I'm even guilty of having booked my hotel accommodation during my trips — frantically searching for hotels for my next city destination and hastily booking the first one I found online.
Needless to say, booking a hotel stay at the last minute means I often cannot get the best deal and have to pay a higher price. Or, does it?
Expedia's Add-On Advantage Lets You Procrastinate and Save Money
We recently came across something that helped us get up to 57% discount off hotel stays, even if you book at the very last minute. Yup, you read us right! Expedia's new Add-On is right up the alley of every travel planning procrastinator.
Once you've decided on the destination, all you have to do is to book a flight first (via Expedia) and you'll have all the time to book your hotel. Best of all, you can save while you're at it!
It can't get any simpler – so easy even your tech-ignoramus grandma can do it.
First, you start off by searching for your flight on Expedia. Once you have made your flight booking, voila – you can start enjoying discounted hotels with Expedia Add-On!

You don't even have to click on some special links or add in some promo code. The discount is automatically applied to your Expedia account. All you have to do is look for the Add-on Advantage badge next to selected hotels on Expedia.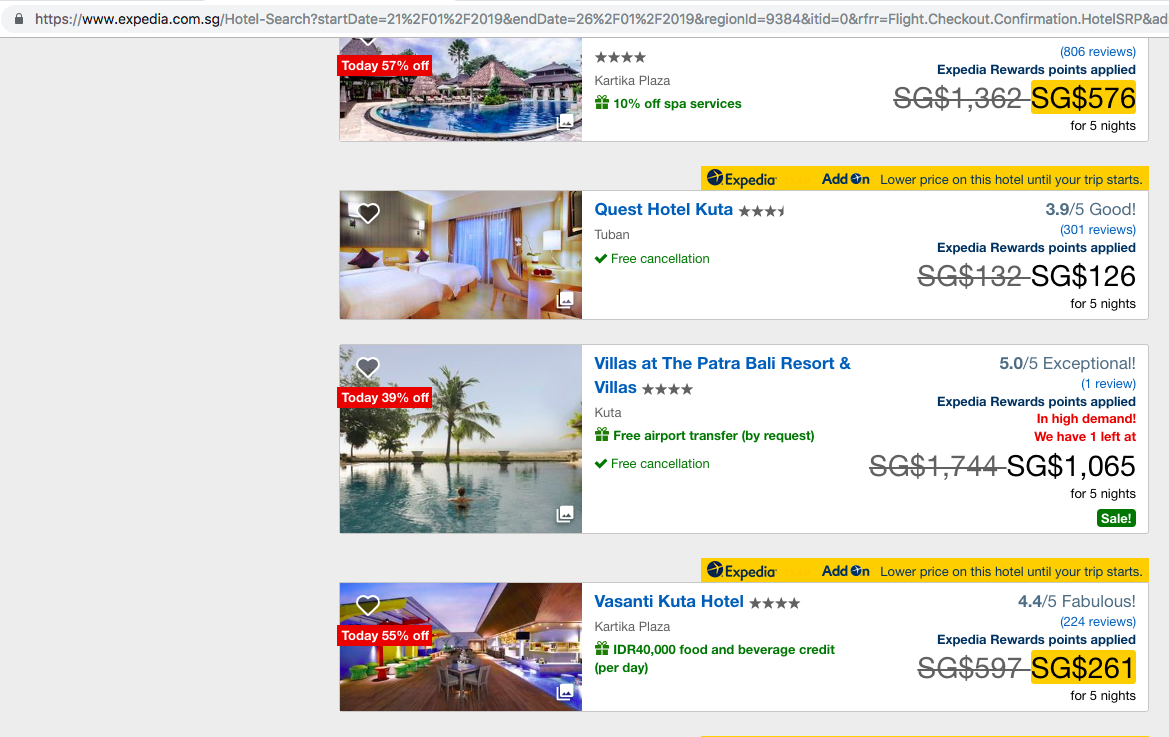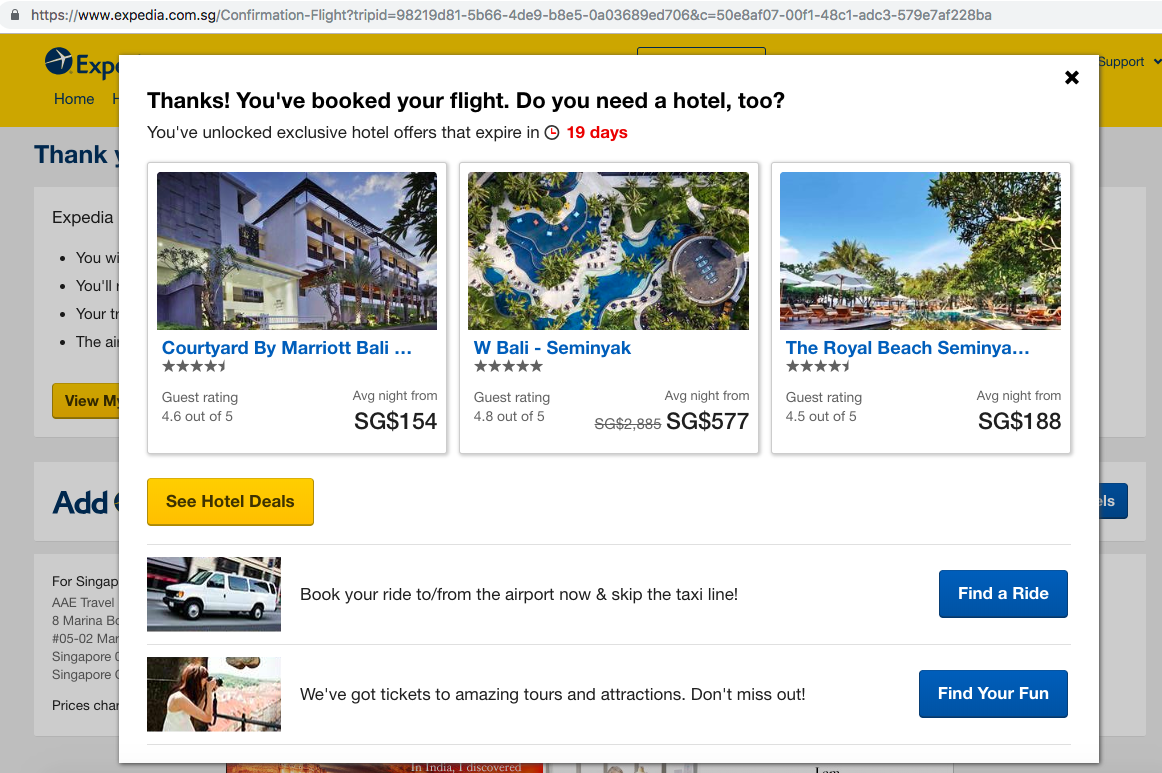 And did we mention that the discount is up to 57%* off the rates for selected hotels? That is massive – enough to make the Singaporean in you chirp "cheap cheap".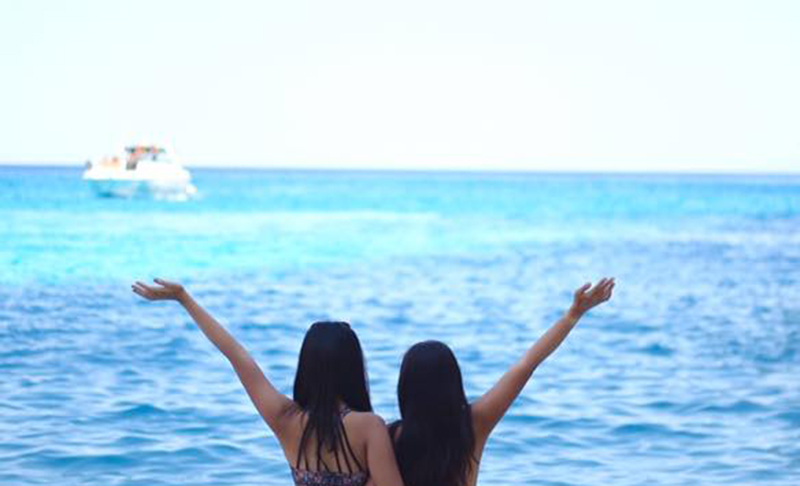 Well, you can pretty much kick back and relax – up till the date of your trip, that is. You just need to decide on a hotel of your choice before your flight in order to enjoy the discount.
So, in a nutshell – book your flight first and book your hotel later. It's time to plan your year-end holiday. Don't say we bojio.
* The prices reflected are as at 16 December 2018. Terms and conditions apply.