Singapore's fitness scene is flourishing – both in scale and in variety – with the advent of yoga studios, indoor cycling gyms and now, workout studios offering a mix of exercises that promise to make you break a sweat. The latest lifestyle fitness and martial arts studio, Neue Fit, does just that.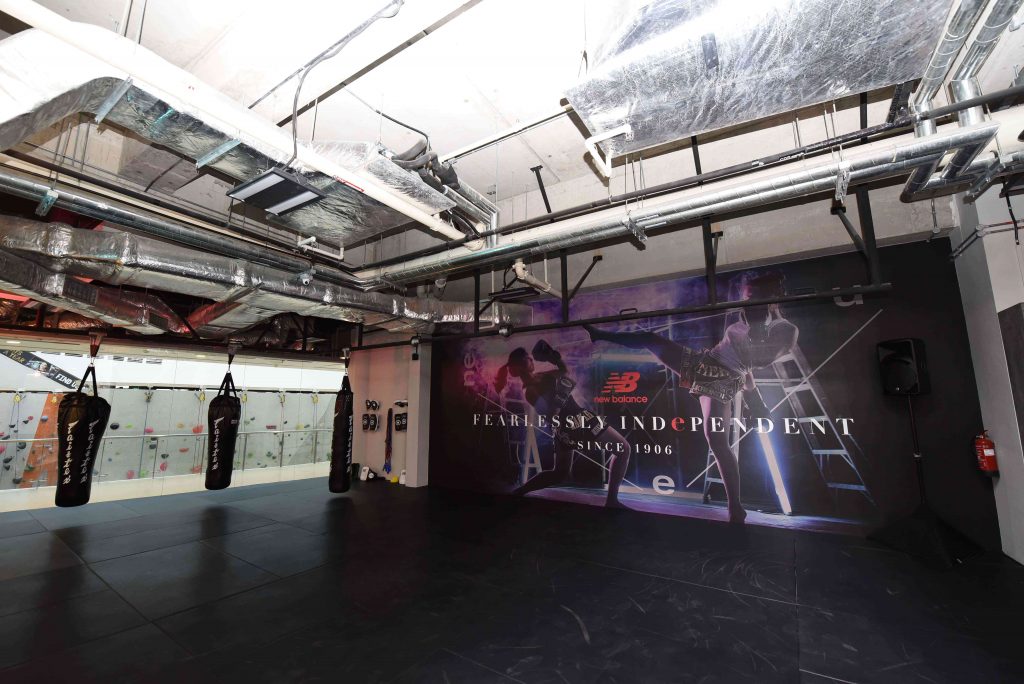 Neue Fit was started by martial arts instructor Grace Huang, who is well-versed in art of Brazilian Jiu-jitsu and Muay Thai herself. It was born out of Huang's desire to provide people access to new beginnings and experiences through fitness and martial arts practice. Located at Kallang Wave Mall, Neue Fit offers classes in combat and non-combat Brazilian jiu-jitsu and Muay Thai, High-intensity interval trainings (HIIT) and Yoga, and also an all-new workout programme – Muay-HIIT, which incorporates martial arts techniques used in Muay Thai with the intensity of HIIT for an all-in-one full body workout.
I attended a Muay-HIIT class where my trainer started us off with three sets of sit-ups, push-ups and squat-jumps, with each set lasting 45 seconds. That got our heart rate up. We then repeated these three sets, but with a modified version of each activity that was more complex and of higher intensity than before – and definitely much more difficult to finish. That got us panting!
We then moved on to learn basic kicks and punches of Muay Thai, taking turns to practise our newfound martial arts moves on our trainer and on the punching bags. It took time for me to get the hang of it. Initially, I felt like a fish out of water when I kept punching air instead of the punching bag, missing it entirely. But with more punches and guidance from my trainer, I was soon delivering steady, powerful punches and forward kicks. There's just something about having Muay Thai gloves on that gives you the confidence to conquer the world and all its challenges. A
fter rounds of punches and kicks and a mixture of both, I was exhausted. But there was no mercy – we had one last set of sit-ups, push-ups and squat-jumps to complete the workout.  I was soaked in sweat by the end of the hour. No doubt, it was a challenging workout, but it was a great one too — one where I felt motivated to do my best and push my limits.
Learning martial arts may sound daunting to some of us, as it is often associated with difficult techniques and painful injuries. However, I found that the Muay-HIIT class at Neue Fit seamlessly combined fitness and martial arts to deliver a fun, engaging and hardcore workout session that was unlike any other. I liked the fact that the class was different from the typical HIIT class as it had the added element of Muay Thai, where I could learn practical self-defense skills and feel empowered while practising and mastering the moves independently.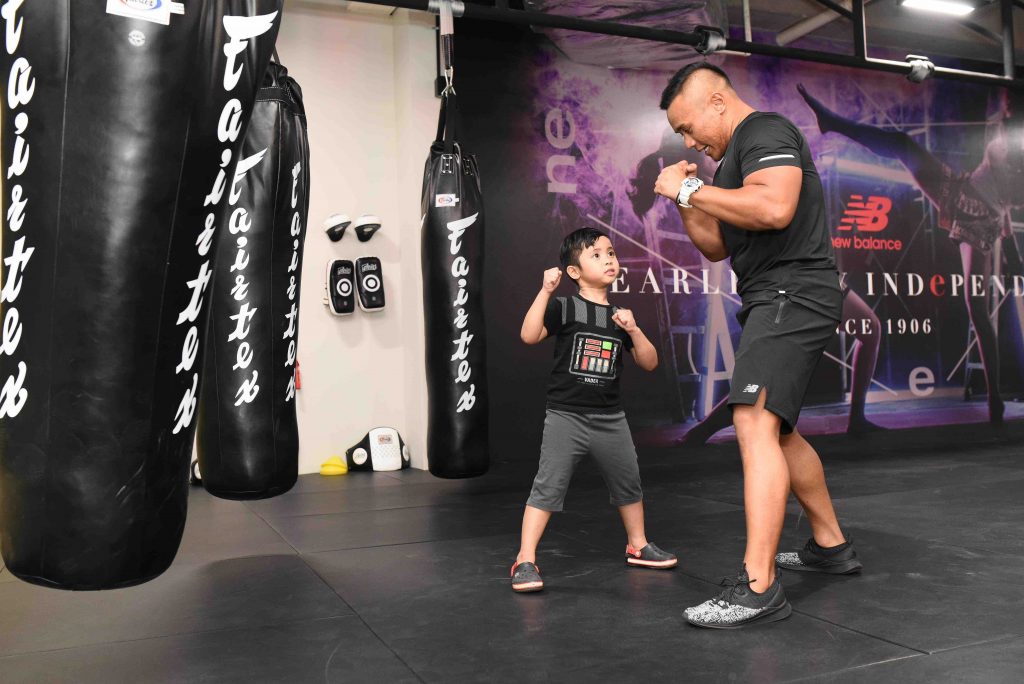 Neue Fit offers various fitness and martial arts classes suitable for all levels – even for children! The studio also features a Health Bar "ReNeue", which offers a selection of protein shakes and açai bowls, an added boost to complete a holistic workout. The studio also provides shower facilities and towels, so it was convenient for me to head back to work right after my workout ended.
If you are looking for a place to pursue your own fitness goals and break away from the monotony of your typical workout session in the gym, I would highly recommend Neue Fit. Pick up a martial art or two, while burning some calories!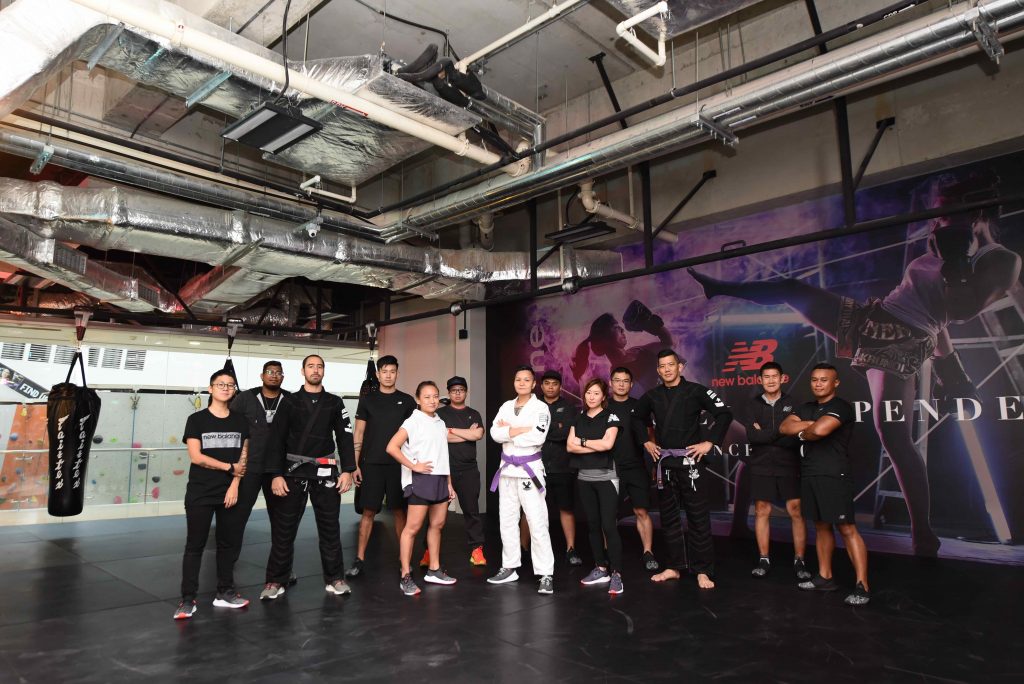 Neue Fit is located at 1 Stadium Place #02-07 Kallang Wave Mall, Singapore 397628. For more information on class schedules and programmes, visit www.neue.fit.