The City Ramble Design Trails will be happening over this weekend of 10 and 11 March 2018. Organised by placemaking studio Shophouse & Co, The City Ramble Design Trails, formerly known as Design Trails, will bring participants to discover stops outside of the city centre for the first time this year.
There will be a total of six stops that will allow the public to see how design is present in their everyday lives when they visit locations with untold design and heritage stories. The City Ramble Design Trails will offer participants three distinctly different experiences this year – The City Ramble STORIES, The City Ramble HERITAGE and The City Ramble PROCESS.
Here are the things to look out for:
 1. Join the Heritage Trail and get to visit places not usually opened to the public.
 The City Ramble Heritage Trail is led by design professionals and heritage experts, shining the spotlight on three sites – The Quadrant at Cecil, Goh Loo Club and The Warehouse Hotel, that are rich in architectural highlights, histories and culture. A series of exciting programmes and demonstrations have been lined up for participants during the tour. Some highlights include being transported back in time through a 360-degree Virtual Reality experience, letterpress your very own postcards with a customised print of traditional Chinese characters, and be inspired by a curated selection of ceramics and live demonstration of wheel throwing.
To book your tour, visit thecityramble-heritage.peatix.com
2. Visit an urban farm.
Did you know that there's a farm in the heart of our city? Citizen Farm is one of the design stops for the Process trails and come this weekend, it will be abuzz with activities, art installations and workshops. Participants of the trail get a chance to visit Singapore's first micro-house on wheels by Big Tiny and those with kids get to enter a pop-up adventure playground – a self-directed play area where they can freely create with everyday items. And how would you like a free ice-cream treat served to you from a rare Kombi Highroof VW restored and now repurposed as a Vintage ice-cream Kombi van. Supericecreamtruck by Scoopy's will be at the farm scooping out these cool treats to the first 300 visitors each day. So get there early!
3. Explore Funan Showsuite.
When someone mentions the name Funan, most people think of the IT mall. Come 2019, Funan will be reopened and will become Singapore's creative intersection and the champion of local creatives. Get a glimpse of what you can expect in the future Funan by visiting the Funan Showsuite. Just for this weekend, there will be a showcase by Fabcafe displaying a rare preview of works made with the help of laser cutters and 3D printers. There will also be a showcase of artwork by local artists Jeremy Hiah, Seelan, Rachel Goh, Tien Wei and Debra Ong using laser-cutting techniques by LionsForge. You can even get to have a go at the laser cutting machine to build a customised door gift!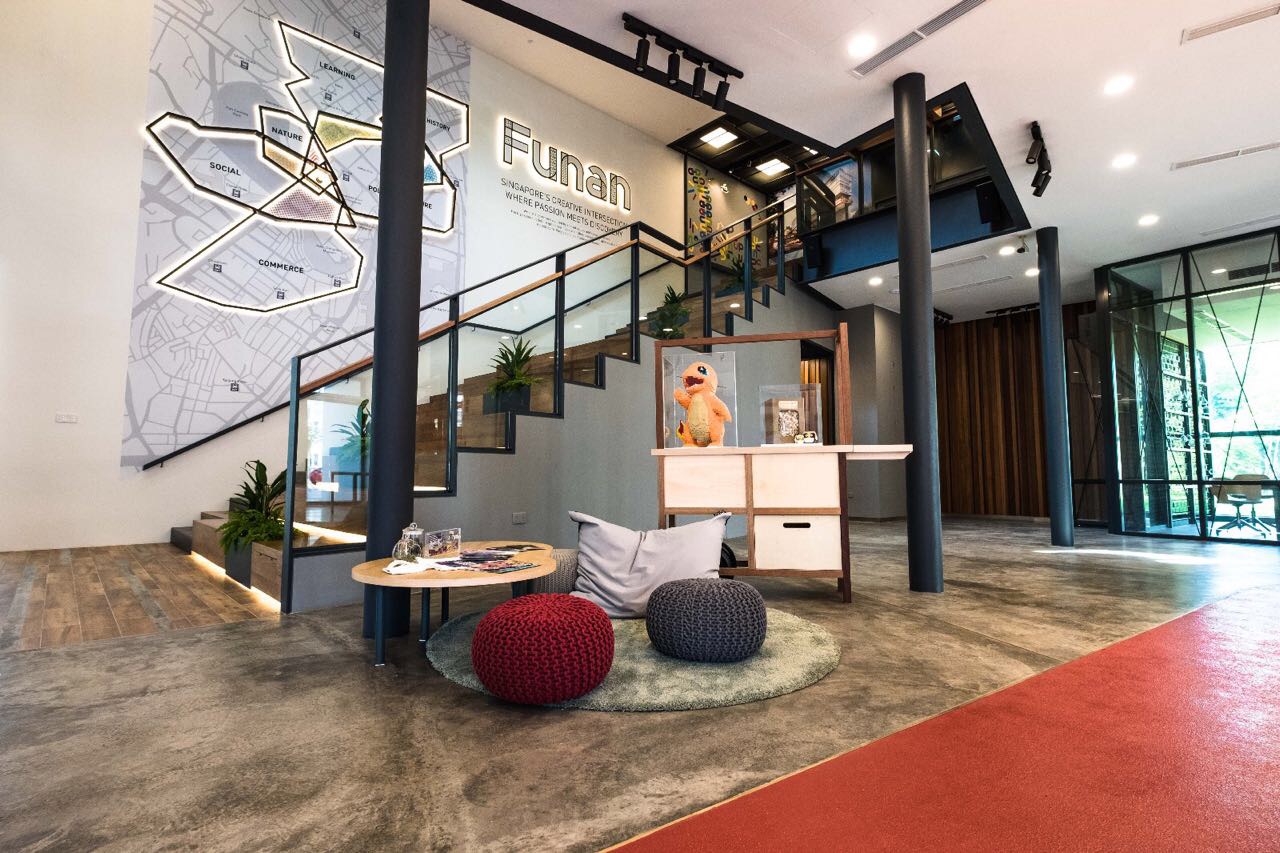 4. Wander into a Gothic-inspired building and get lost in the wonder of The Mill.
When you first set eyes on The Mill, a Gothic-inspired building, nestled among other nondescript industrial building, you can't help but go "wow". The Mill houses a community of creatives and visionaires of all trades. Apart from being a visual treat, the first 100 participants who visit The Mill this weekend get a free drink from The 1925 Brewing Co. which will be having a Coffee and Beer Pop-up store. Chef Ivan will be on site serving up his signature craft beer paired with delicious food. There will be an art installation by Tiffany Loy titled 'Is this Fabric', furniture showcase and many more. If you are feeling crafty, sign up for a workshop and learn the Art of Kumiko – how to make traditional Japanese woodwork and a simple pattern out of maple wood.
5. Act like a tourist and go on a walking trail.
Grab a copy of Stories, an urban guide featuring up-and-coming young creatives under the age of 35 in Singapore and a list of places that have inspired them. Complementing the urban guide, for the weekend of The City Ramble Design Trails, there will be mini-experiences specially curated by visual communication studio, The Workbench, at the 25 stops highlighted by the young creatives in the guide. Participants who choose to visit the stops during this weekend will get to enjoy and participate in the mini-experiences such as ordering a special "The City Ramble-inspired cocktail" with a secret code, grabbing a photo with special props for Instagram shots and engaging in mini activities at each of the stops. If you like to explore the city through the lenses of a young urban creative, there is no better way than to get a copy of this guide and start getting to know our city better.
Retailing at S$12, The City Ramble Stories is a guide that the public can use to explore the city at their own pace even after The City Ramble Design Trails has ended.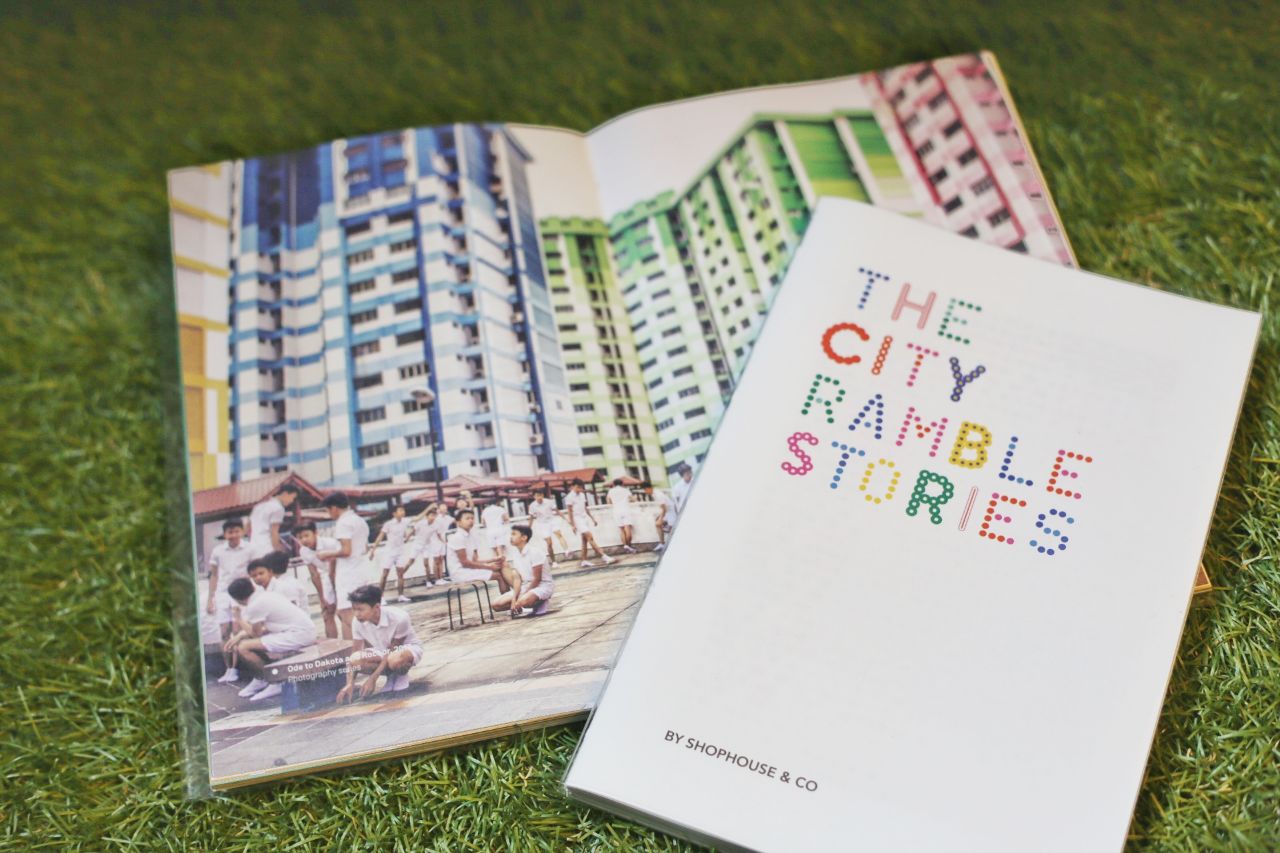 To get tickets for any of the stops or a copy of Stories, visit https://www.thecityramble.com/shop