Many of us love travelling. And, when we travel, we want to travel with peace of mind. That's why savvy travellers buy travel insurance before they fly off. All is fine and dandy if you return from your trip in one piece. But, what if you meet with an incident during your overseas trip?
If you've never made a travel claim before, you'd probably be thinking: Oh, there's nothing to worry — I have travel insurance. Well, that's where you are wrong. For those of us who have had to make a post-trip travel insurance claim, we all know the claim process is painfully slow – as if our overseas misfortune has not given us enough headaches. In the end, some of us probably gave up trying to make a claim at all, especially when the money is too little.
What if we tell you there's a travel insurance product that lets you claim up to S$200 in cash instantly – at Changi Aiport, no less? Yes, the moment you land in Singapore after your trip.
A first in Singapore, HyfeAssure allows you to instantly process your travel claims – up to S$200 – at any Changi Recommends counter at Changi Airport. Underwritten by HL Assurance for Changi Travel Services, this new travel insurance plan essentially cuts away the painful and long process of submitting your receipts and claims to the insurer for assessment and verification.
In just five simple steps, you'll be able to get your travel claims processed: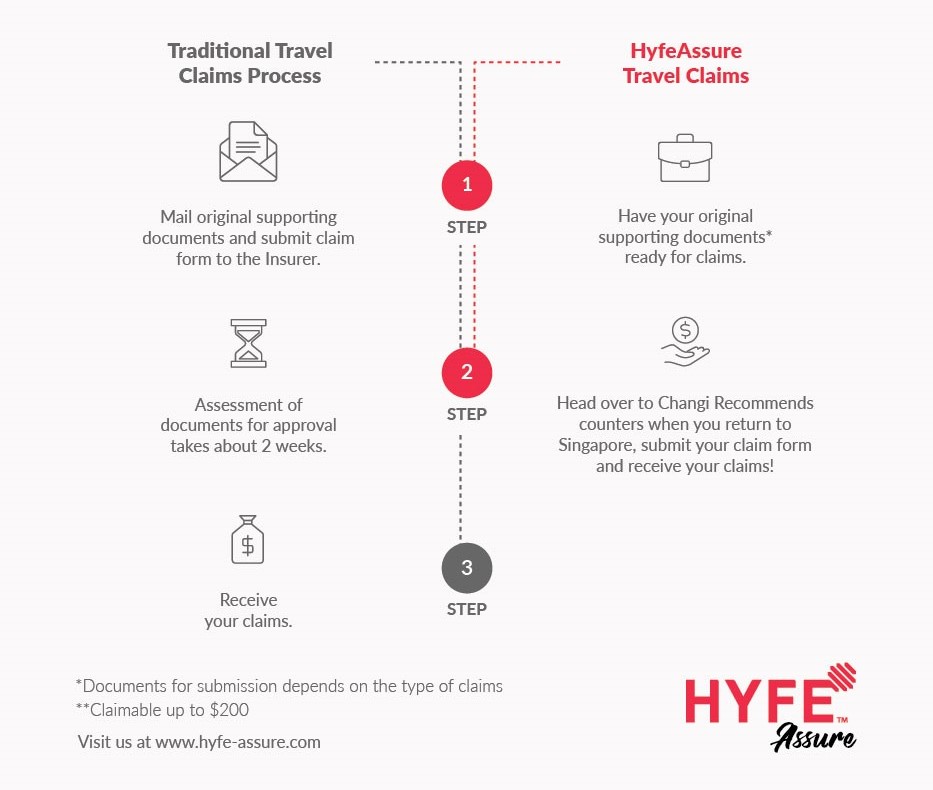 It can't get any simpler than this, can it?
If you have bought travel insurance before, you'd probably also know that the cost of your plan depends on your travel destination. Now, HyfeAssure certainly knows how to make things less complicated – you'll be able to get yourselves covered at an affordable flat rate of S$4 per day, regardless of where you are travelling to. Here's a glimpse of the plans: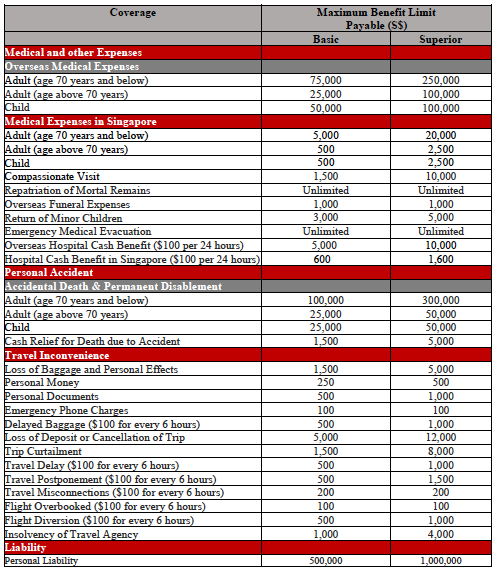 For more information on HyfeAssure, click here.