Whether you are a beginner photographer looking to experiment or simply someone who wants some product shots for Carousell or eBay, it helps to have a proper photo studio set-up so that your shots will look more professional. However, not all of us have the luxury of space and money to set up a photo studio with the full works. Renting a photo studio just to take some simple product shots is not easy on your pockets too.
Well, fret not – you don't have to resort to the poor man's route of DIY-ing your own photo studio with poles and stuff. Singapore-based Whitebox is a company that sells lightboxes, which help amateurs to take studio-grade photos without having to incur huge expenses.
The lightboxes come in two sizes of small (20cm x 22cm x 25cm) and large (40.5cm x 40cm x 43cm), making them perfect for taking shots of small to medium-sized products.
We put the large Plug & Play Lightbox with Integrated LED to the test.
Up in 60 seconds
The Plug & Play Lightbox comes nicely packed in a flat black case, which makes it easy to carry around with you. It comes with four backdrops of different colours for you to choose from, two long strips of LED lights (one attached and one spare) and a USB cable for the lights.
If you think it'll be hard to set up the lightbox, you are in for a surprise. We actually set it up in less than 60 seconds! We simply unfolded the box and set it up by snapping a total of six buttons. Yes, that's it – it can't get any more idiot-proof than that.
Lights, camera, shoot!
A long strip of 25 white LED lights is attached to the top part of the lightbox. You just have to plug the USB cable in and power up the lights with a portable powerbank – the same kind you use for your mobile phones. Surprisingly, those little bulbs are pretty powerful. We did not have to care about the lack of light taking photos indoors, and we certainly did not require the use of flashlights.
There are hooks at two top corners of the lightbox to hang the backdrop. We love how the creator of this lightbox gave so much thought into the design. But what really delighted us what the flap on top of the lightbox – it allows for top-down photography! Yes, for all those obsessed with flatlays.
Here are some test shots:
The bottom line
The Plug & Play Lightbox with Integrated LED will be a most useful assistant to those looking to do simple product shots for e-Commerce purposes. We'd recommend the large Lightbox, which is more versatile and allows for shooting products of different sizes. The set-up is a breeze and the shots turn out convincingly good by (our) amateur standards.
The Plug & Play Lightbox with Integrated LED is available online from Whitebox for S$40 (small) and S$57 (large).
---
GIVEAWAY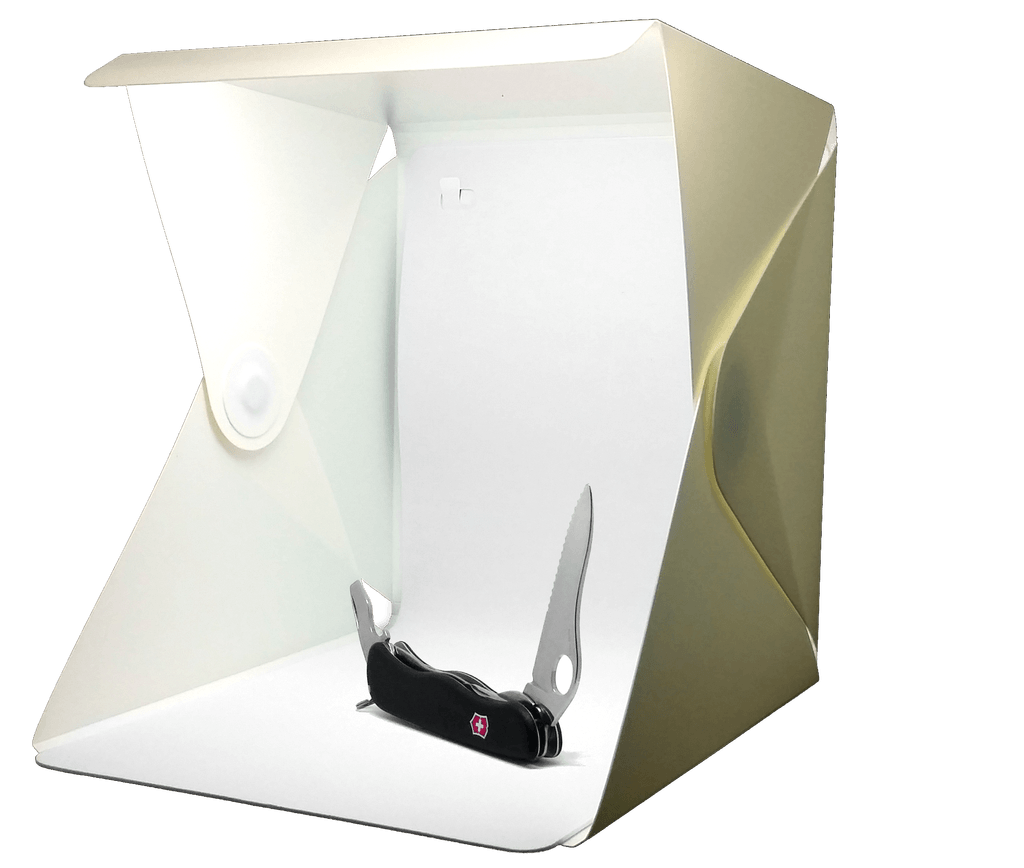 To help you get your still life photography started, we are giving away a large Plug & Play Lightbox with Integrated LED (worth S$57) to one lucky reader! For a chance to win, simply:
Like the Asia 361 Facebook page.
Share this post on Facebook and tag three friends in your post.
Fill up the form here: http://bit.ly/WhiteboxGiveaway
Contest ends at 11pm on 14 August 2017. The winner will be notified via Facebook or email and must be a resident of Singapore. Good luck!