When I think of my favourite pasta dish, it is not one that I had tasted in some fancy Michelin-starred restaurant, but one from a little restaurant tucked away in a sleepy Italian coastal town. It was nothing fanciful, just a plate of tomato based pasta with some zucchini and crab meat — simple but oh so flavourful and unforgettable. So much so that the husband would dream about it every now and then, and then drive more than an hour across the border from our then-home in Nice, France just to get his pasta fix.
Perhaps it's the taste of a home-cooked meal we were missing. There is something heartwarming about eating in a family-run restaurant, sitting down to simple wholesome food cooked with passion and dedication, enjoying the chatter of the family while keeping an eye on our kids running amok in the square outside the restaurant.
My first encounter with the Barilla folks was similarly heartwarming and memorable. I put it down as something to do with the Italian hospitality and warmness. And these very Italian attributes were experienced again at an intimate lunch gathering in Singapore hosted by Paolo Barilla, the founder of famed Italian pasta maker, as well as the CEO Claudio Cozlani.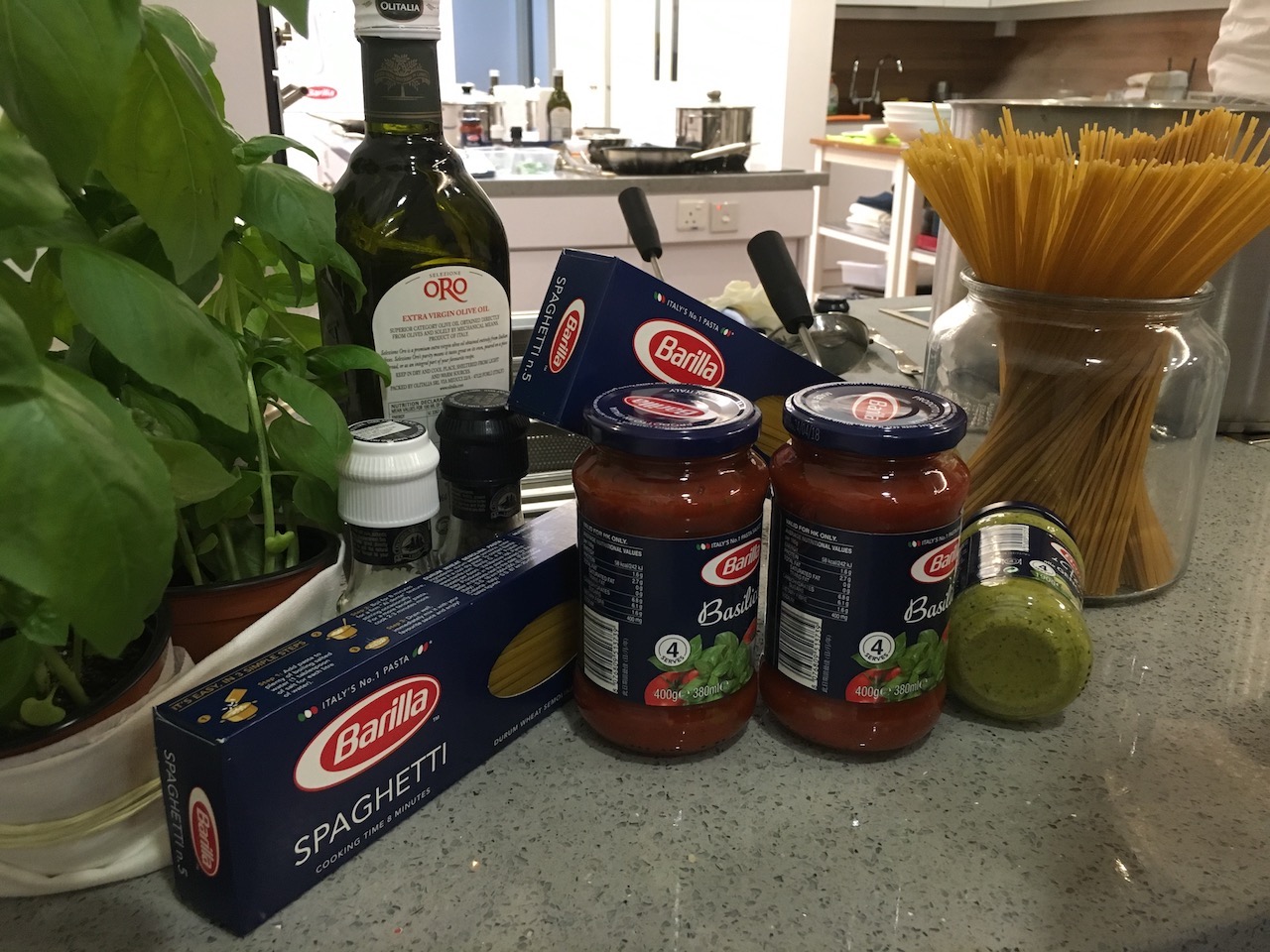 Barilla is a company that is passionate about health, nutrition and pleasure. As a mother of two young children, I am most concerned about the quality of the food I'm buying and the nutritional value it will provide for me and my family. I scrutinise the ingredients on the packages of food items — the lesser items listed in the ingredients, the better.
Hence, I was very heartened to learn that Barilla pasta is made from a blend of durum wheat. When milled properly, this hard wheat produces high-quality semolina. The compact structure of semolina allows Barilla pasta to maintain its cooking consistency, delicious flavour, and al dente texture. The pasta making process starts with a meticulous selection to ensure that seeds are not only of the highest quality, and more importantly, never genetically modified, but also ideally matched to the specific terrain and climate conditions of each farm. That to me is true commitment and dedication to quality, which forms the cornerstone of the 140-year-old pasta brand.
On nutrition, Barilla is guided by the Mediterranean Diet Model. All their sauces are made with 100% Italian tomatoes and basil grown within a 100km range from the factory. The meats used are traceable back to the slaughterhouse or original livestock.
During the event, we had a hands-on workshop with Chef Michele Pavanello of OTTO Ristorante. In line with Barilla's emphasis on keeping true to the brand's Italian roots and wholesome nutrition, Chef Pavanello created a pasta dish often featured on the menu in a traditional Italian household. This dish has its humble origins as a farmer's dish but Chef Pavanello gave the recipe a local twist by using lady's fingers, which is commonly found in the local markets and grocery stores. Lady's fingers are also similar to zucchinis in character, a vegetable that is commonly used in pasta dishes. And with the addition of fresh chillies, this pasta dish has an added kick to it and leaves me wanting a second helping.
"Good for you, good for the planet" is the strategy adopted by Barilla to contribute to the sustainable development goals of the United Nations. It is a company that is committed to improve the lives of consumers and encourage sustainability. With this kind of focus and strategy behind the brand, I guess I'll only be heading straight for the blue box the next time I am shopping for pasta at the supermarket.
Chef Pavanello's Recipe
We are pleased to share Chef Pavanello's recipe here with our readers. It is a perfect recipe for a busy weekday night as you can whip up a delicious and nutritious meal for the whole family in under 30 minutes. Buon appetito!