You may have seen his products in drugstores or perhaps even used them. We're talking about renowned Taiwanese dermatologist Dr Ying-Chin Wu, whose DR. WU skincare products are a household name in Taiwan and parts of Asia.
Dr Wu – the man himself – recently arrived in Singapore for the launch of his product, the Daily Renewal Serum with Mandelic Acid. This latest product is an enhanced and revised formulation of the hugely successful Intensive Renewal Serum with Mandelic Acid 18%, which has won numerous beauty awards and is sold at the rate of one bottle per 15 seconds.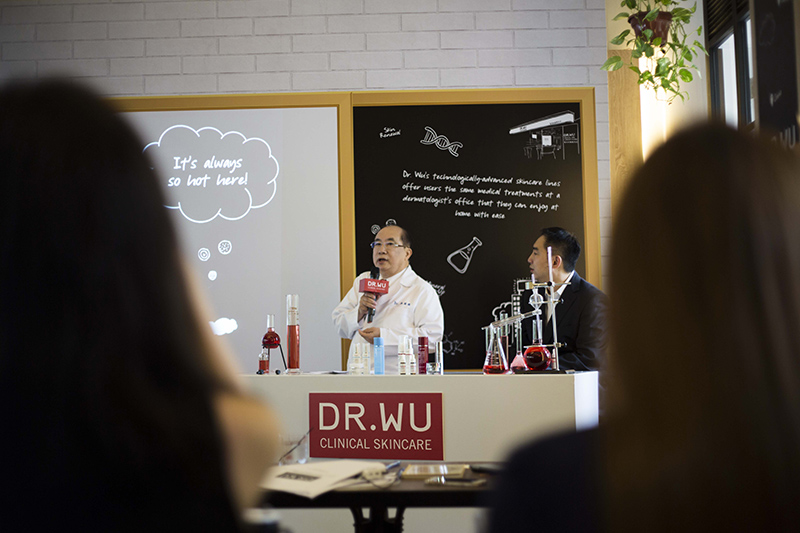 Specially formulated for those with dry and/or sensitive skin, the enhanced Renewal Serum combines mandelic acid, salicylic acid and pyruvic acid to deliver faster, milder and more effective skin renewal for the user.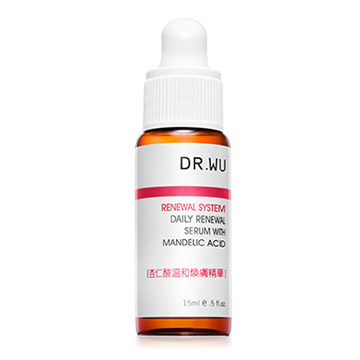 Dr Wu was the first to incorporate mandelic acid into daily skincare products. Derived from an extract of bitter almonds, mandelic acid is an alpha hydroxyl acid (AHA) and is now increasingly used in skincare products to treat acne, hyper pigmentation and aging.
WU has a range of products using mandelic acid as a key ingredient. The Daily Renewal Serum with Mandelic Acid is priced at S$44.90 while the Intensive Renewal Serum with Mandelic Acid 18% is priced at S$50.40. You can find DR. WU products at Watsons stores in Singapore.
No. 1: Intensive Hydrating Serum with Hyaluronic Acid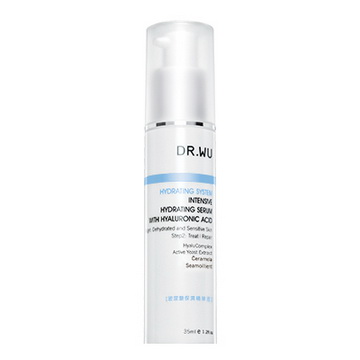 This product has pretty much reached legendary status, with more than a million sold. Celebrities such as Hannah Quilivan (Jay Chou's wife), Barbie Hsu (大 S) and Annie Yi (伊能静) have sung praises of it — a testament to the efficacy of this hydration bank.
No. 2: Intensive Renewal Serum with Mandelic Acid 18%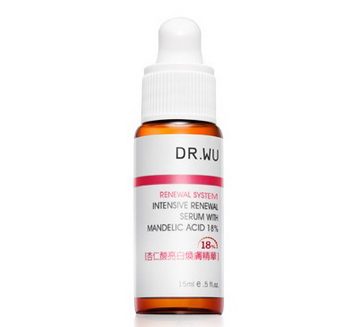 The predecessor of the Daily Renewal Serum with Mandelic Acid, this star product for deep renewal boasts the record of one bottle sold every 15 seconds. Think of it as a chemical peel but done within the comforts of your home.
No. 3: Ulitmate Hydrating Mask with Hyaluronic Acid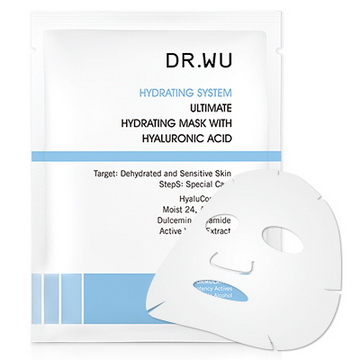 When it comes to facial sheet masks, trust the Taiwanese (just look at the mind-boggling variety at their drugstores). DR.WU's version carries a whopping 13 times amount of hydrating serum to deliver that much-needed moisture to your face, keeping it dewy and hydrated.