Have you ever imagined yourself as Charlie in the book/movie Charlie and the Chocolate Factory? Well, you can live out your childhood chocolate fantasy now at Universal Studios Singapore!
For a limited period till 28 May 2017, Universal Studios Singapore brings to you A Chocolate Adventure, a theme park that promises lots of real chocolate treats to enthrall you and your kids. Fun-filled activities and friendly character appearances await you at this latest attraction. Walk through different themed zones such as the Fondue Garden, Cocoa Hedge Maze and Lollipop Land.
At the Fondue Garden, sink your teeth into fluffy marshmallows – some infused with strawberry and pandan flavours – but not before you dip them into flowing chocolate fountains.
If you get tired of chocolate (though we don't think you would), head over to Lollipop Land where you and your kids get to unleash your creativity and decorate lollipops. Or try your hands at decorating cupcakes and cookies.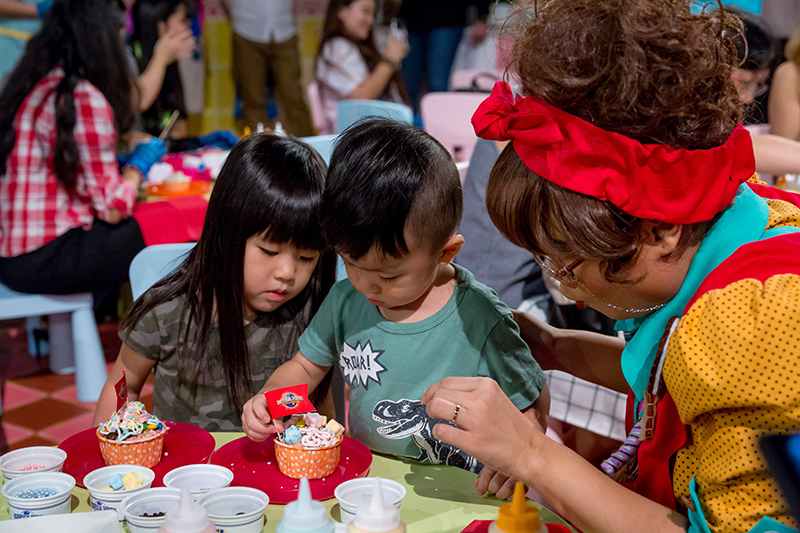 And while you are there, don't forget to take a selfie with friendly characters such as Candice Cupcake, Mama Cookie and even the famous Cookie Monster from Sesame Street.
Keep a lookout too for the Chocolate Man, who is roving on the grounds of Universal Studios. You might just win some prizes ranging from retail and dining vouchers to Universal Studios Singapore admission tickets.
A Chocolate Adventure is included as part of the regular paid admission to Universal Studios Singapore. From now till 31 May 2017, you can purchase a special package (including one-day tickets for two adults, as well as photo, retail, and dining vouchers worth up to S$55) for S$138.