Fans of the one-Michelin-starred Tsuta Soba Noodle, rejoice! The famed Japanese eatery has just introduced their new Ramen soup base the Miso Soba.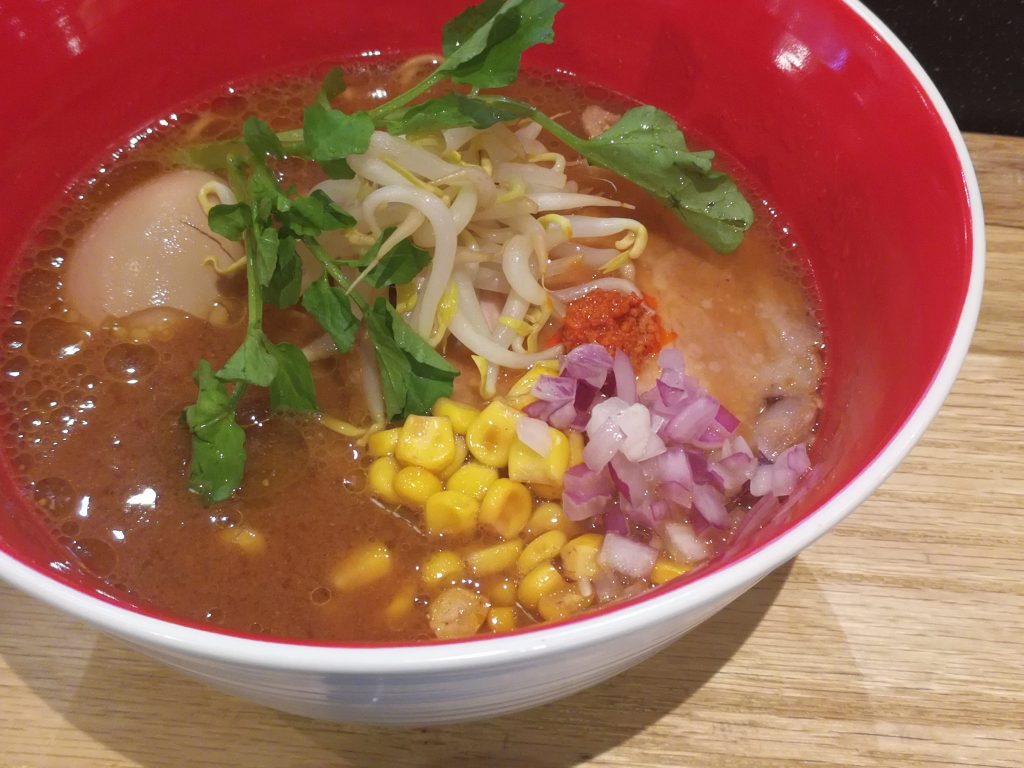 If you are not really a fan of the thick and heavy pork-based Tonkotsu Ramen soup and yet feel that soy paste miso soup is too light, then Tsuta's Miso Soba will be the best of both worlds. Hailing from Tokushima Prefecture, the special 'Hatcho' miso is mixed with porcini mushroom oil, bean sprouts and watercress in a thick rich broth. Pair this with pan-fried corn and chopped onions and mix into the broth, the result is a mixture of thick fragrant miso, with a hint of sourness, and ends with the sweetness and crunchiness of the corn and onions.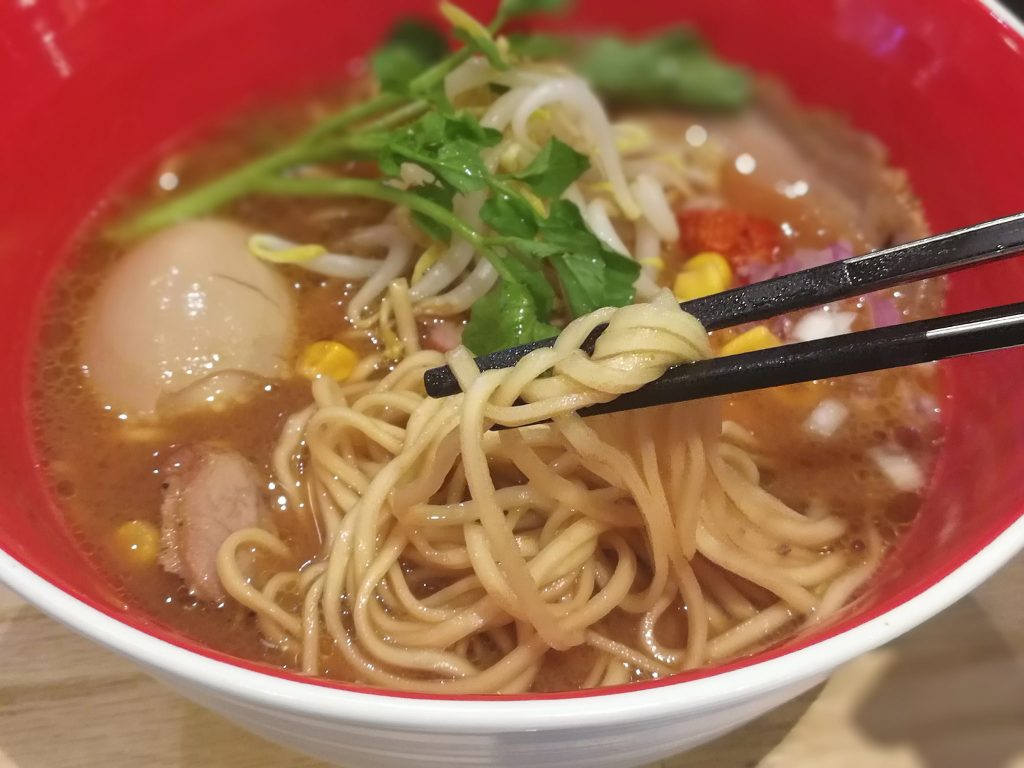 The ramen here is definitely more 'robust' that the usual ramen elsewhere. It is thick, spongy and the ramen soak up enough broth to make every mouthful filled with satisfaction. If you want it to be more spicy, add more of their in-house hot sauce to spice the broth up.
Do note this special miso concoction can only be had at the Tai Seng branch at S$16.00 a bowl.
Tsuta Japanese Soba Noodles
18 Tai Seng Street #01-36
Mapletree 18
Singapore 539775
Opening hours: Daily from 11am to 9pm