Global warming, deforestation, sustainability – these have been the words on many people's lips for some time. From the lowest educated jungle farmer to leading politicians that can actually play a part in preventing these dangerous buzz words from being carved into everyone's' tombstone epitaph. The Private Museum brings this pressing global issue into the limelight by hosting Oh Soon Hwa's photographic exhibition: Coastal Regions (Delta).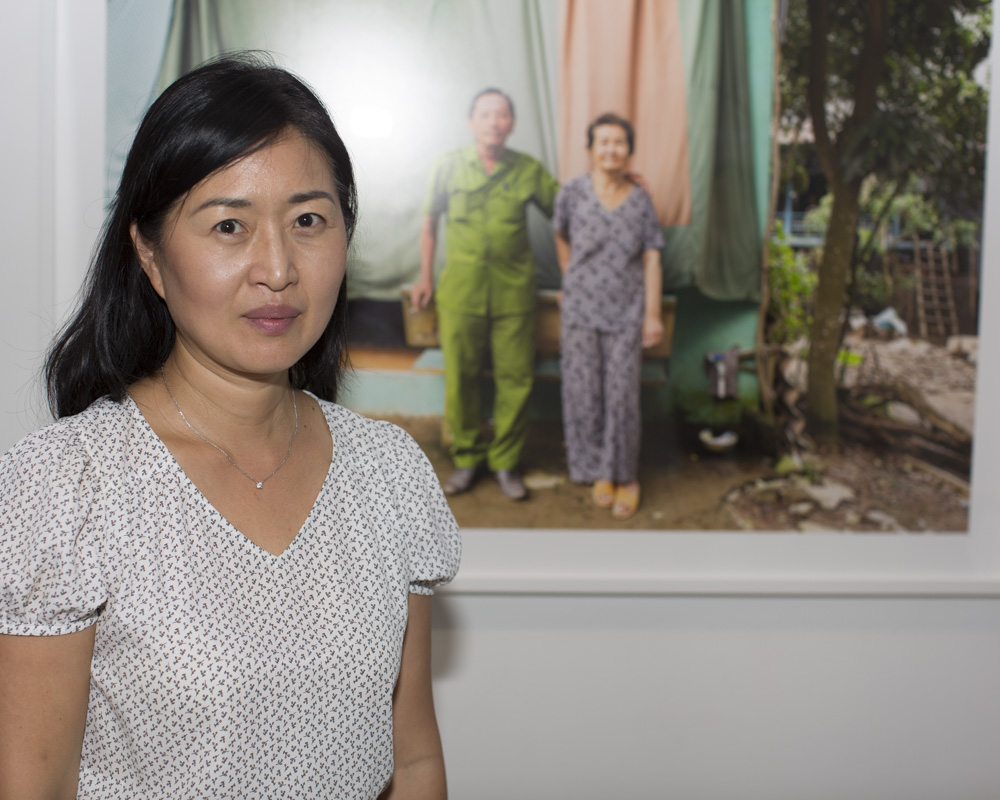 In this series of photographs, Oh investigates the Mekong Delta coastal regions of Vietnam: An Giang, Kien Giang, Ca Mau, Bac Lieu, Soc Trang, Ben Tre and Can Tho, where human interference such as dam construction works upriver and global warming in general have upset the natural agriculture practices in the area. Salt intrusions, soil erosion and a rise of sea level have all conspired to degrade the land, making rice cultivation no longer possible.
The exhibition seeks to shock and educate the audience on what's going on right at our doorsteps. It is especially pertinent in this era where alternative facts get muddled with real ones, and high-profile denial of climate change exists on a worrying scale. With photographic evidence of the land juxtaposed with local subjects, viewers can conclude on their own how real the impact to the region is. All one has to do is study the disturbing look of consternation deeply lined onto the human subjects or the scarred lands encrusted with salt or flooded in brackish water.
Oh's exhibition questions man's attempts to control the land, and its natural processes. Aside from addressing the impact of damming rivers and artificially deciding when to hold back or release fresh water, she also highlights the problems caused by rising sea levels that encroach into agricultural land.
Consequently the farmers are caught between a rock and a hard place where on one side sea waters are flooding their lands and on the other, fresh water is scarce. The effect is potable water is now purchased for human and even livestock consumption. Less upstream water also results in drier soils that encourage insect proliferation, barren land with high concentrations of salt and pesticides and a slow poisoning of the food chain. Birds and other animals accumulate high levels of pesticides and toxins as they forage for food in the regions of contaminated water, severely impacting the local fauna.
Oh Soon Hwa's Exhibition runs until 14 May 2017 at The Private Museum.
The Private Museum
51 Waterloo Street, Unit #02-06
Singapore 187969
Opening hours: Mon to Fri – 10am to 7pm; Sat to Sun – 11am to 5pm; Open on public holidays and other timings by appointment