The U.S. government has recently imposed a ban on electronic devices in the cabin on board flights bound for the States from 10 airports in Africa and the Middle East. Airlines have been responding to the ban in their own ways from cheeky marketing campaigns to introducing a new handling service to allow passengers to hand over their banned electronic devices to staff just before boarding.
Qatar Airways has finally broken its silence on the issue by announcing that it will offer Business Class passengers a laptop loan service on all of their US flights. This move makes the airline the only one to provide such a unique service.
The complimentary laptops will be available to the Business Class passengers on U.S.-bound flights starting from next week.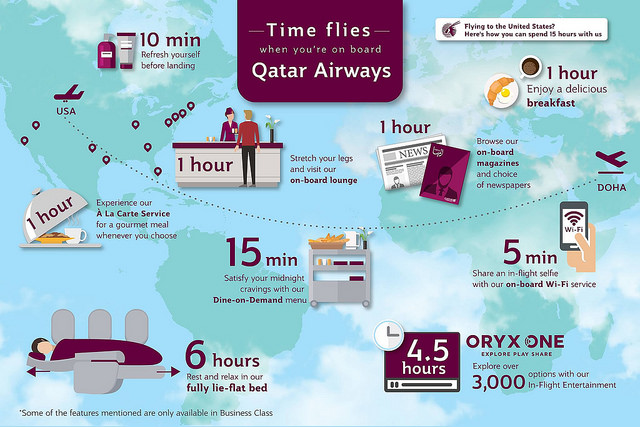 "As an award-winning and global airline we truly appreciate the importance of being able to work on board our aircraft and that is why I have insisted on offering only the best possible solution for our customers. By providing this laptop loan service we can ensure that our passengers on flights to the US can continue to work whilst on-board. This unique ability to offer 'business as usual', above and beyond the competition, is yet another example of Qatar Airways justification for being the 'World's Best Business Class'," said Qatar Airways Group Chief Executive, His Excellency Mr. Akbar Al Baker.
For all passengers, Qatar Airways is introducing a special service at the gate to help collect and securely pack any banned electronic item. The airline will tag and load the packed items as check-in baggage and then ensure their safe return to their owners upon arrival in the U.S.