Can't decide if you want seafood, sashimi or local cuisine? Easy – just go to J65's 5 new themed buffets so you can eat all you like and want.
J65, the all-day dining restuarant at Hotel Jen Tanglin, has unveiled five new themed buffets from now till May 2017. Out of the five themes, J65's "Seafood Mania" is by far the most popular amongst guests.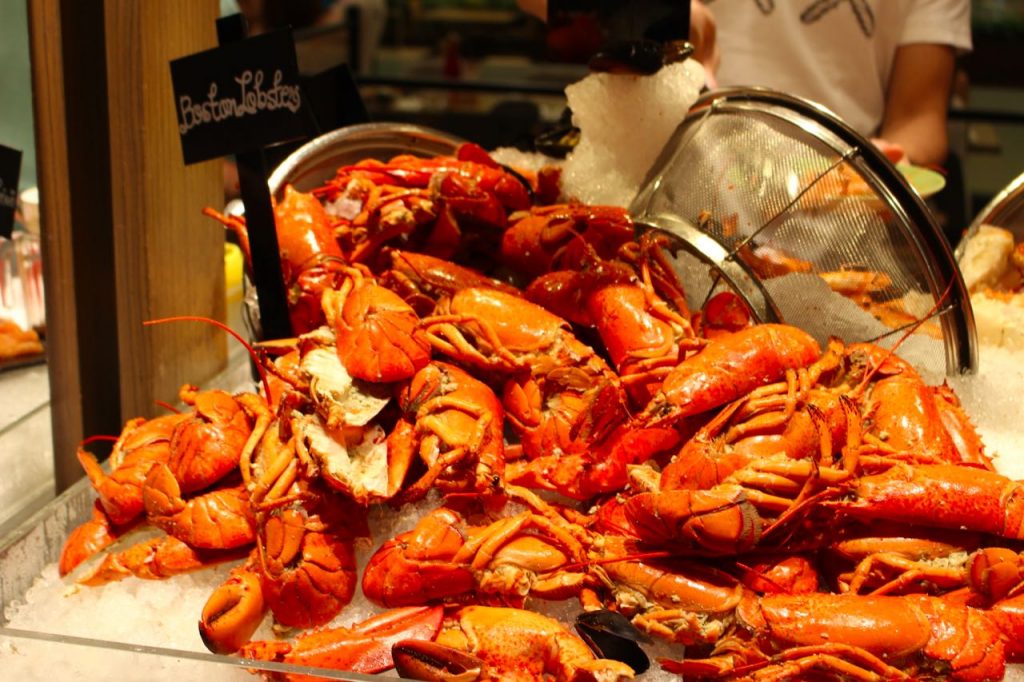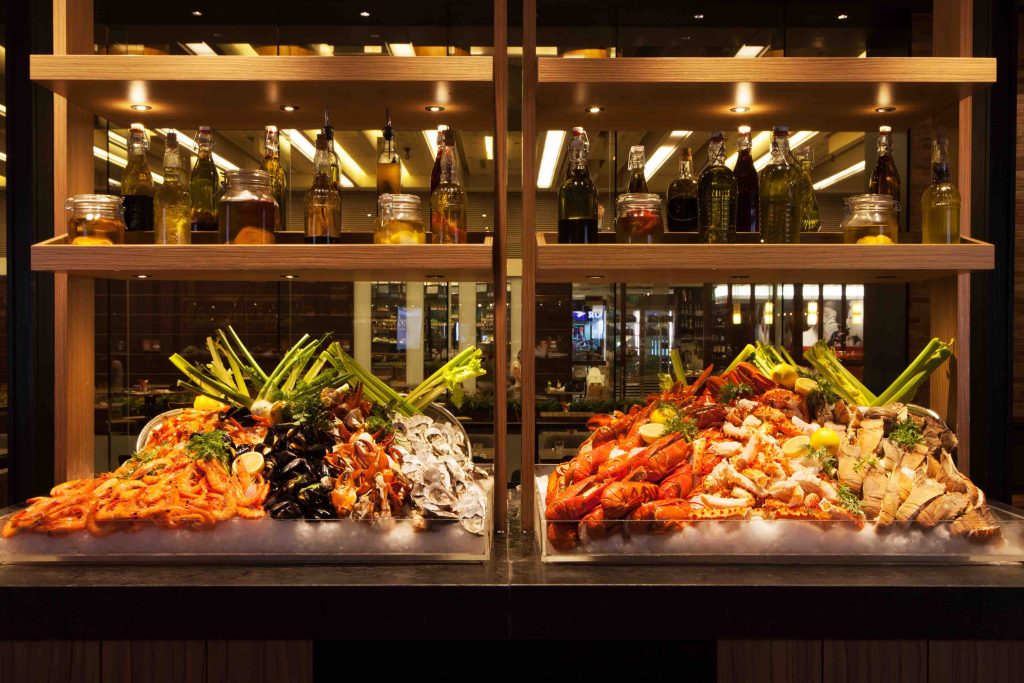 True to its name, the first thing that greeted me upon my entry into the restaurant was a smorgasbord of fresh seafood, with Boston Lobsters and Alaskan King Crabs as stars of the night. Even though I am not a big fan of cold dishes, the Alaskan King Crabs were filled with gratifying portions of tender meat in it. The meat also came off easily from the shell, making it so much more easier for consumption. While the crabs were satisfying, the Boston lobsters fell slightly below our expectations – the meat was  overcooked and relatively hard to chew.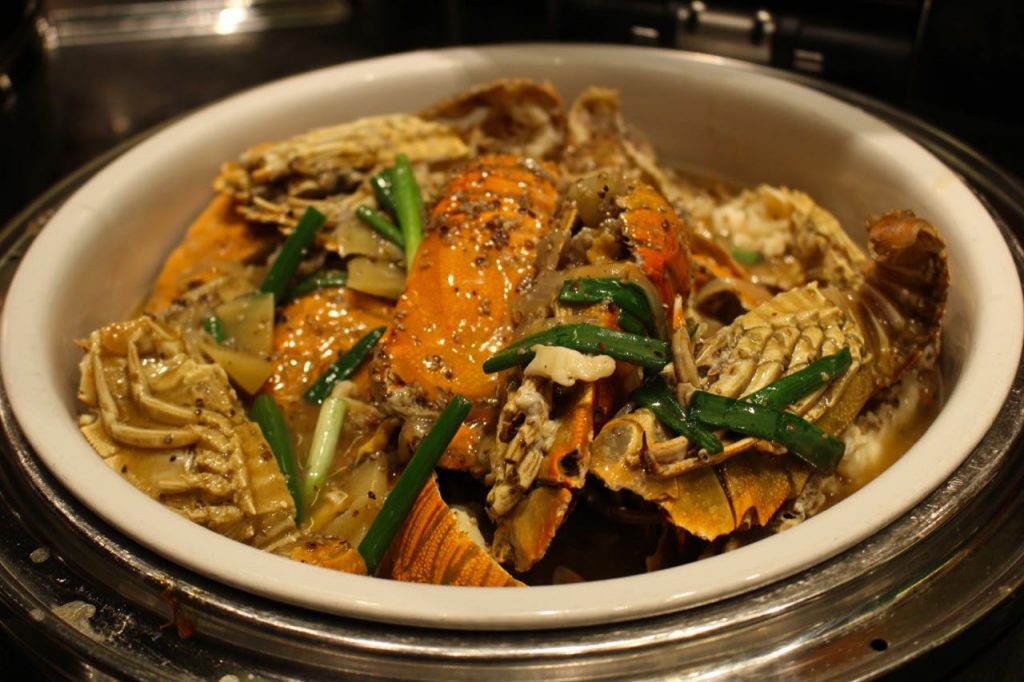 I moved on to the warm dishes, beginning with the Slipper Lobster with White Pepper. While black pepper is a commonly used ingredient to used with crusteceans in Singapore, the concept of using white pepper paste is relatively novel. To my surprise, it paired well with the lobster meat.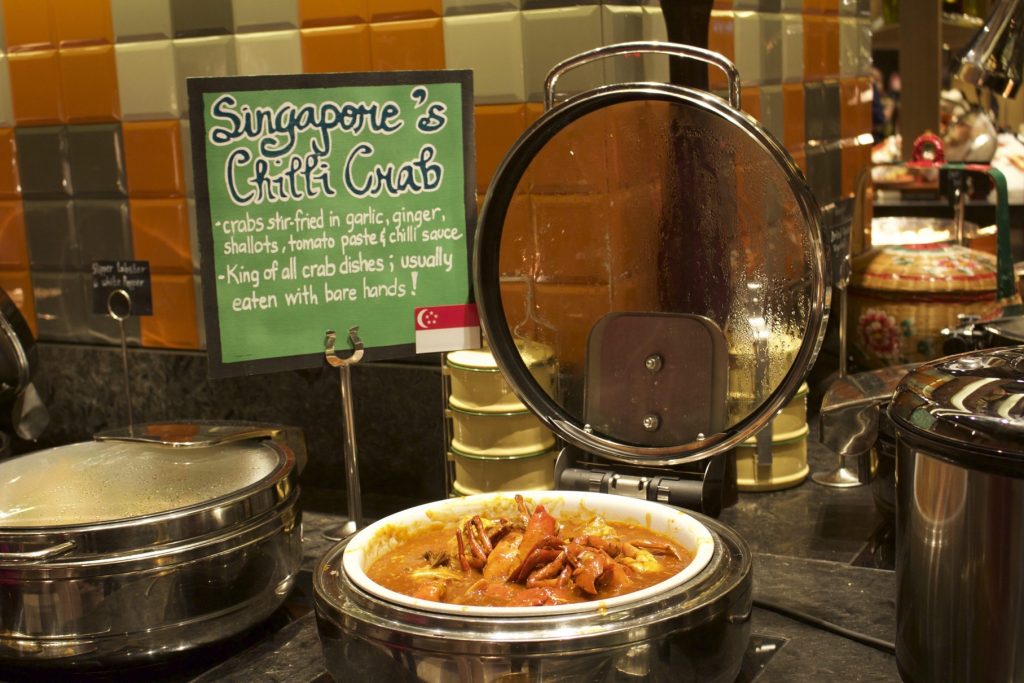 A true flavour of Singapore Straits, the Chilli Crab was snapped up by buffet goers within minutes a new batch was served at the buffet. Among the choices, this was my personal favourite. The gravy was rich and flavourful, and J65's rendition does justice to one of our national dishes.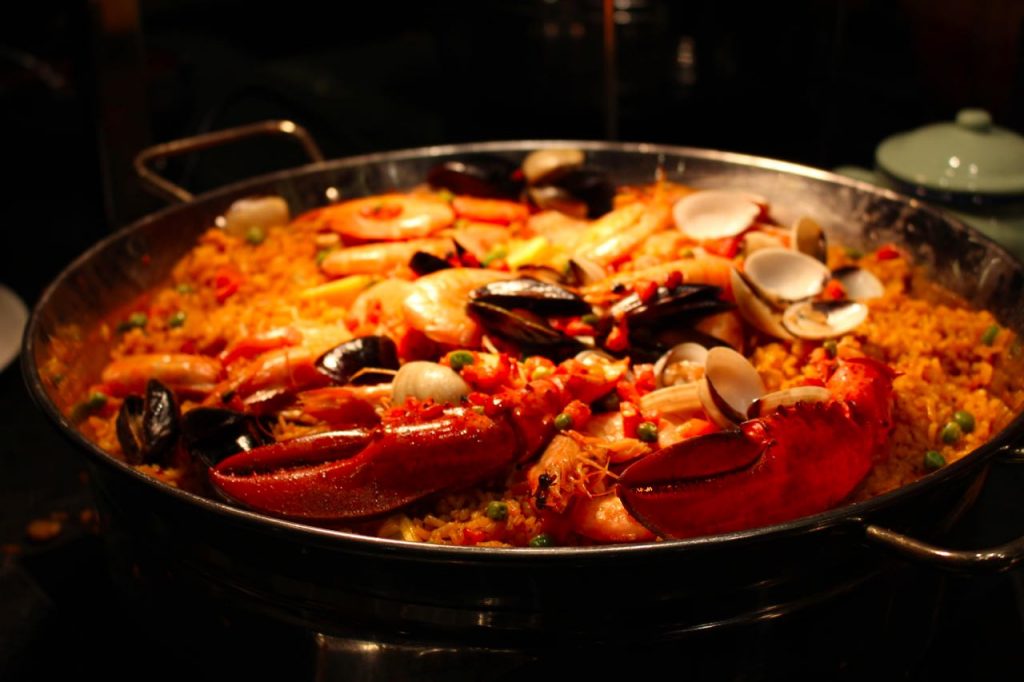 One noticeable popular choice of the buffet-goers is J65's seafood paella, which packs a generous amount of seafood and well-cooked grains. The good news is this dish is available seven days in a week, running through all the buffet themes, so you don't have to fret about missing out on this dish.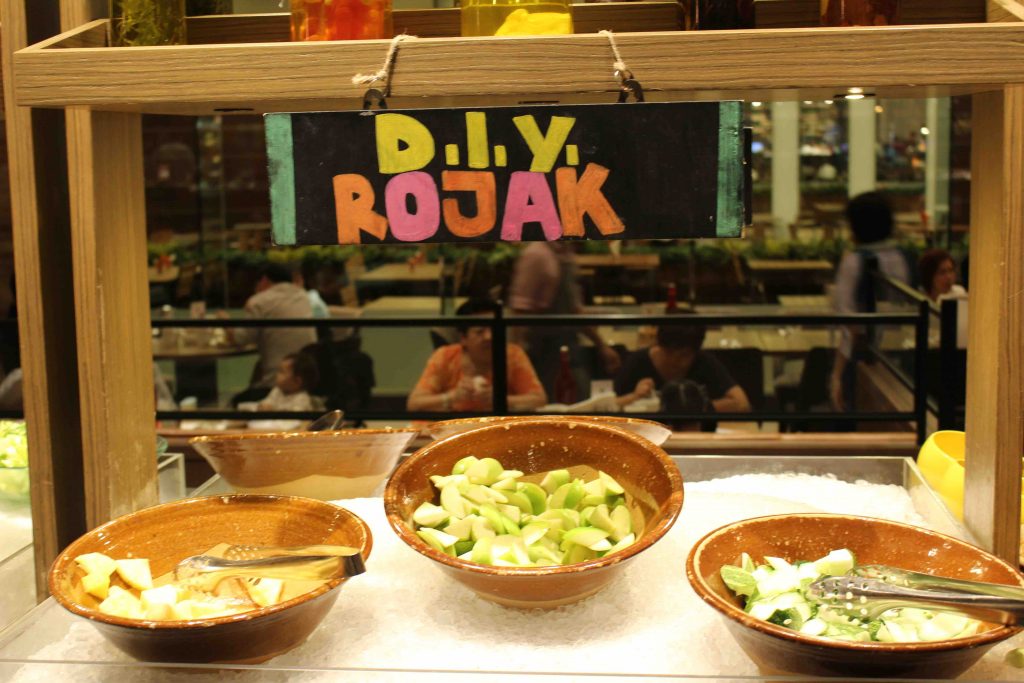 For the Singaporeans who have a craving for local specialties, J65 also provides DIY Rojak and Kueh Pie Tee stations at all of its five themed buffets. With ready-made ingredients ranging from fried taupok to guava to pineapple available, you can be as creative as you want in making your very own Rojak.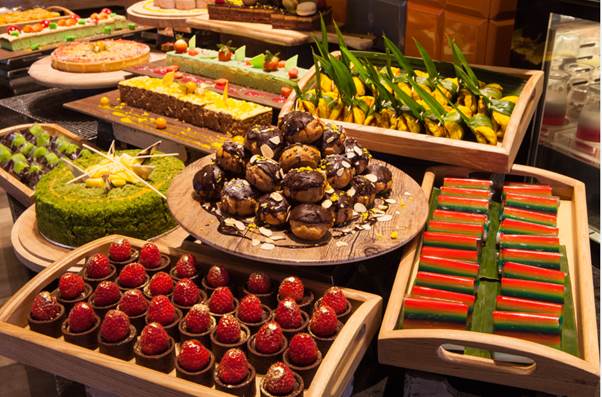 Besides the mains, J65's themed buffet includes a wide array of desserts, including Nonya Kuehs, cakes, brownies and panna cotta. But if you have little or no stomach space left, just make a beeline for the Durian Pengat. It is the one dessert that stood out from the rest, with its fragrant taste and texture.
The five-themed buffets are priced at S$55++ per person from Sundays to Tuesdays and S$65++ from Wednesdays to Saturdays. This promotion ends in May 2017. Enjoy special introductory discount when you book online via hoteljen.com/bookJ65.
J65
1A Cuscaden Road,
Hotel Jen Tanglin Singapore, Level 1
Singapore 249716
Tel: +65 6831 4374