Discovery Networks Asia Pacific (DNAP) recently announced the launch of Jumpcut Asia,  a brand new creative workshop as part of its year-long content collaboration with the Info-Communications Media Development Authority of Singapore (IMDA). The three-day creative boot camp took place in December, and brought together the brightest filmmaking and producing talents from Singapore. Through a series of masterclasses, these emerging talents had the exclusive opportunity to learn DNAP's best practices in producing their own films and content for global broadcasters.
The workshops were conducted by a panel of select industry professionals, including Oscar-winning director Nick Reed and Discovery Networks Asia Pacific's very own Head of Original Content, Bryan Seah. They taught the participants the tricks of the trade, from storytelling and production to branding and social media. The Jumpcut Asia Boot Camp was indeed an unique opportunity for aspiring local filmmakers to gain exposure through hands-on training and professional development from industry experts.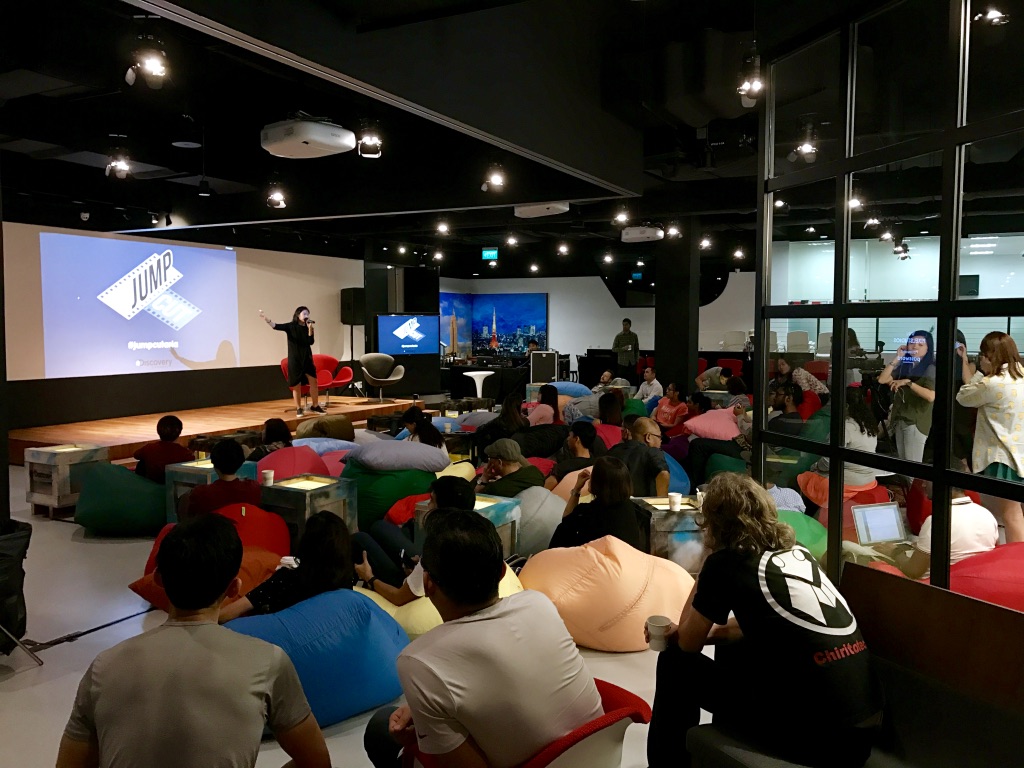 The Jumpcut Asia Boot Camp also served as a groundbreaking platform for aspiring local filmmakers to come together in a forum for discussion and to inspire each other to experiment with new storytelling styles and techniques, and push one another creatively.
As an aspiring content producer myself, I joined an assembly of talented individuals in attending the Jumpcut Asia Bootcamp in December. I had the opportunity of meeting Oscar-winning director Nick Reed who flew all the way in for Los Angeles to be a part of the workshop. He shared many firsthand experiences in pitch development, what makes a compelling story, how to present and get funding for your project. Aside from being starstruck, I was truly inspired by Nick, and the panel of professional speakers, who constantly reminded all the participants to stay true to their passions and never give up on themselves or their dreams.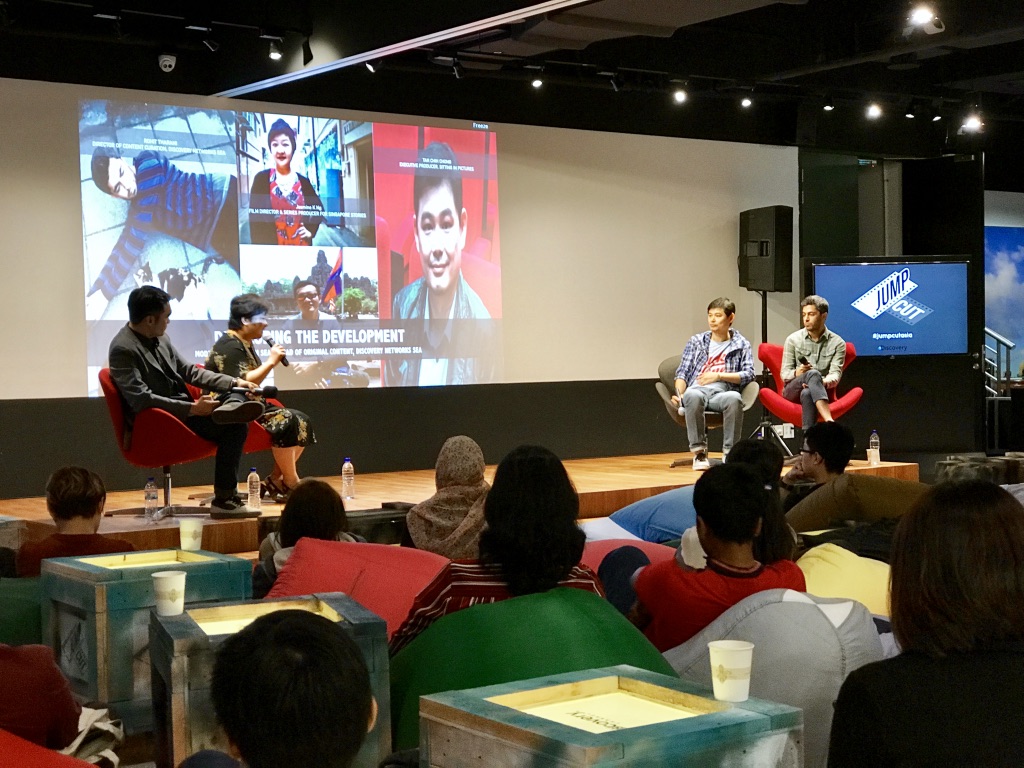 Aside from being a forum for learning and discussion, the Jumpcut Asia Bootcamp also served to help local filmmakers kickstart their careers. Singaporean filmmakers and production companies were invited to submit their original ideas for films that will capture the essence of Southeast Asia. Shortlisted applicants went on to pitch their ideas to the panel of industry professionals. The winners with the most compelling stories and the most creative perspectives would go on to produce a short film, backed by the full funding and guidance from Discover Networks Asia Pacific. Their final films would also premiere to millions of viewers on Discovery Networks Asia Pacific and Viddsee's digital platforms in 2017.
Speaking of the inaugural creative workshop, Miss Charmaine Kwan, Head of Products, DNAP said: "Southeast Asia is a region bursting with life and vibrancy and with amazing stories waiting to be told. This is Southeast Asia's time in the spotlight, and we are excited to bring original, local content to a regional stage through Jumpcut Asia. As the leader in storytelling, we are pleased to invest and share our expertise to help build and showcase compelling stories helmed by Singapore's next generation of filmmakers."
Through this once-in-a-lifetime opportunity, emerging filmmakers can really make their mark in the film industry and find a voice that would cut through the noise and share powerful stories from Southeast Asia to a global audience.