This December, Heineken has embarked on an ambitious mission to shape the Singapore city skyline. Part of Heineken's highly anticipated campaign, CITIES, the beer maker aims to inspire Singaporeans to take an active role in shaping of the city we call home. In collaboration with Heineken for this "Shape Your City" campaign, the Singapore Flyer would be providing the platform for five renowned Singaporean creative powerhouses to co-create innovative and interactive experiences within five capsules of the iconic observation wheel.
To spice things up this Christmas, these five "City Shapers" will add their unique artistic talent and perspective to transform the famed icon into an immersive, sensory experience that will ignite creativity in Singaporeans, and add an invigorating touch to our beautiful horizon.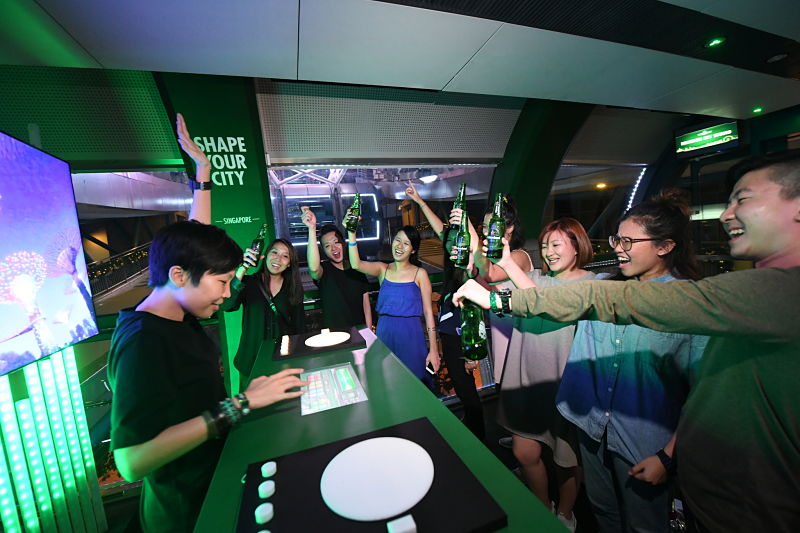 The themes for the five capsules are:
Heineken Sky Stage – Step into the spotlight and be rock star, where the music you create will literally light up the room
Heineken Sky Shapers – Become a "City Shaper" yourself by adding your own personal touch and redesign our city skyline with iconic architecture from the world over, just by using your fingertips.
Heineken Sky Studio – Take control of the crowd as the DJ and enjoy a club experience with an immersive mix of pumping beats and real-life Singapore city sounds.
Heineken Sky Bar – Try out Heineken's creative concoctions of city-themed cocktails.
Heineken Skylight – Get ready to see the world in a different light and be immersed in a kaleidoscopic cityscape.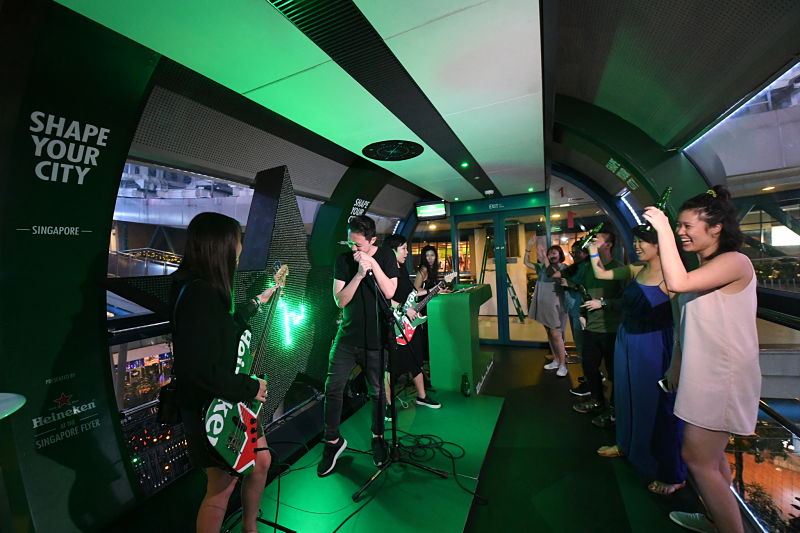 Meet the City Shapers
Heineken has brought together five local "movers and shakers" to lead this city-shaping movement. The line-up of creative powerhouses includes nightlife connoisseur Tracy Philips, EDM musician MYRNE, sound artist James Lye, visual artist William Koh and design ambassador Yay-Leng Yu.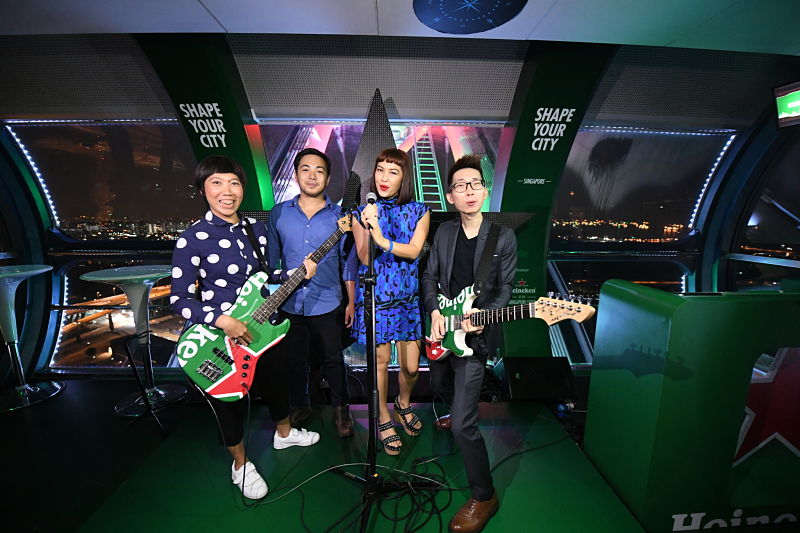 Heineken searched high and low for the most innovative, extraordinary and creatively-bold individuals to bring a certain expertise and unique flair to the unforgettable experience that will shape Singapore. These talented artists, who fit the bill, will become role models to inspire and motivate Singaporeans to unleash their creativity and open up Singapore to the world.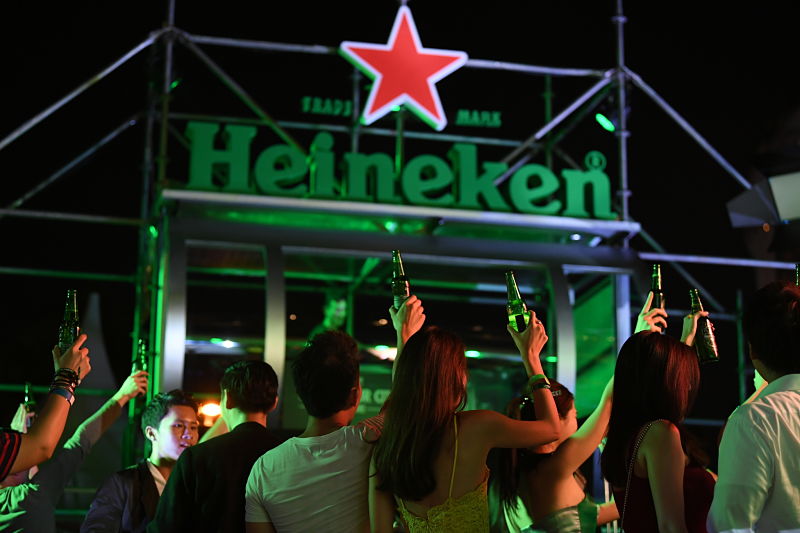 After soaking up the beauty of the city skyline and decorative lights at the Singapore Flyer, you can also head over to the Heineken Urban Beach Bar (Level 1) to unwind and relax. It is the perfect place to chill out to scenic views and the taste of Heineken. Heineken Urban Beach Bar will be opened 22 to 24 December as well as 29 to 31 December, from 6pm to 11pm.
Limited Edition Heineken CITIES Bottles
In conjunction with "Shape Your City" campaign, Heineken will be bringing back its highly-anticipated limited edition bottles with a brand new design, reflecting the theme of the campaign.
Heineken's Shape Your City event at the Singapore Flyer will be open to public from 14 December 2016 until 1 January 2017.
For a chance to win tickets, head down to participating premises and purchase 10 or 12 limited-edition Heineken Shape Your City bottles in a bucket/s to receive a scratch card. Prizes include a pair of tickets to the Heineken experience at the Singapore Flyer, limited-edition Heineken luggage, or complementary Heineken beer.
 Or, purchase $180 worth of Heineken products at participating retailers, and redeem a pair of tickets to the Heineken experience at the Singapore Flyer, as well as limited-edition Heineken luggage. Available while stocks last.