Cirque Adrenaline is now in town to give you some excitement this festive season. On show at the MasterCard Theatres over at the Marina Bay Sands from 15 to 25 December 2016, the acrobatic show promises to wow the audience with death-defying stunts on motorcycles in the Sphere of Fear and seeing the performers hang in the air inside the Wheel of Death.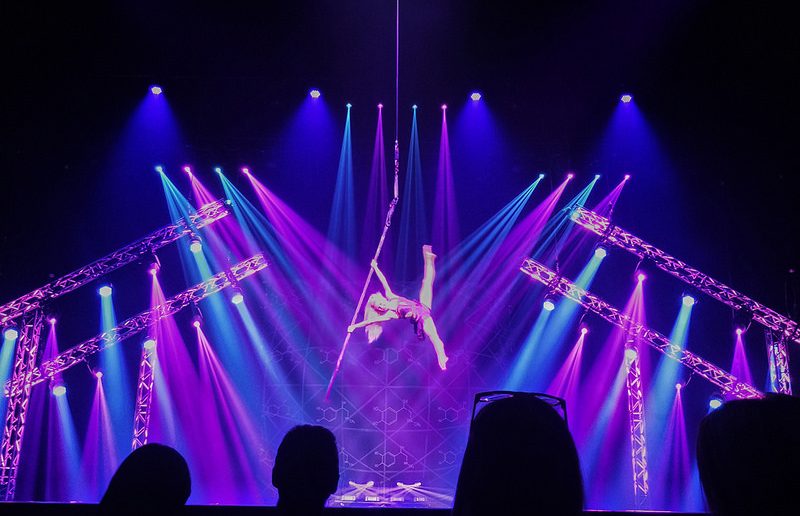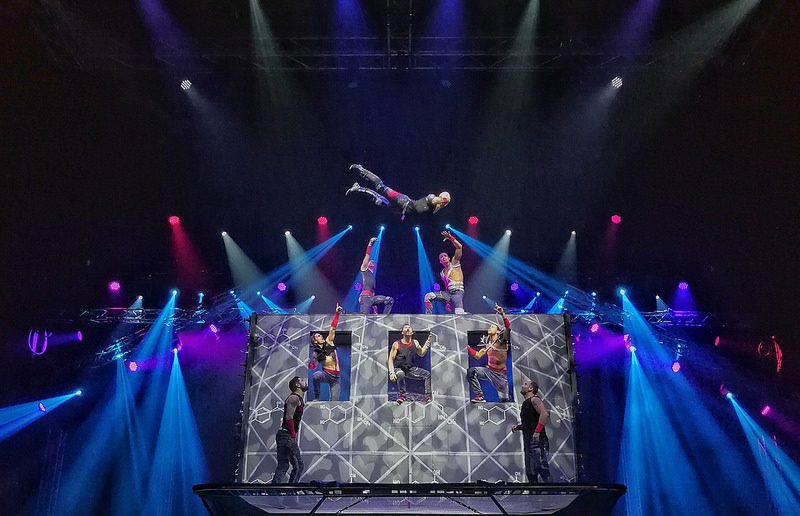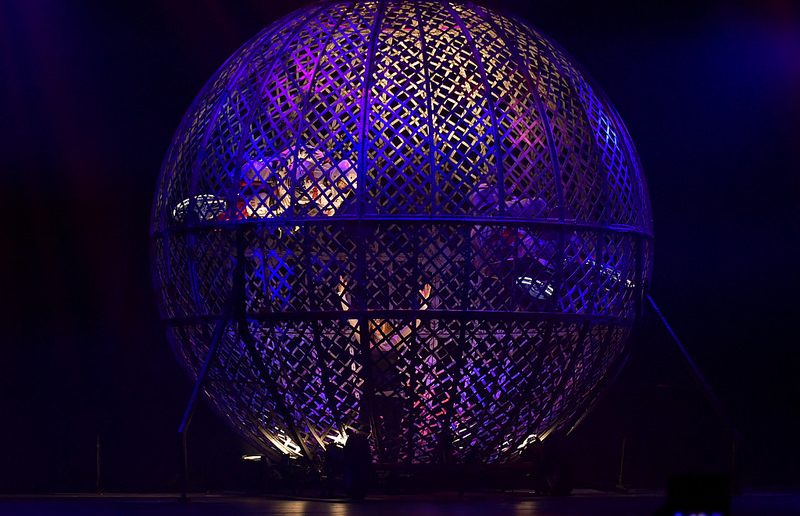 The whole show's pace is definitely fast, saved for a 15-minute interval. It started off quite slowly as if there's a slow cooking process with the mime doing magic tricks and physical comedy. And then it explodes with one death-defying act after another with 15 acts coming together and presented in a breathless pace. There will be something for everyone in the family from trapeze artists, fire-breathers, jugglers and acrobats keeping everyone on the edge of their seats.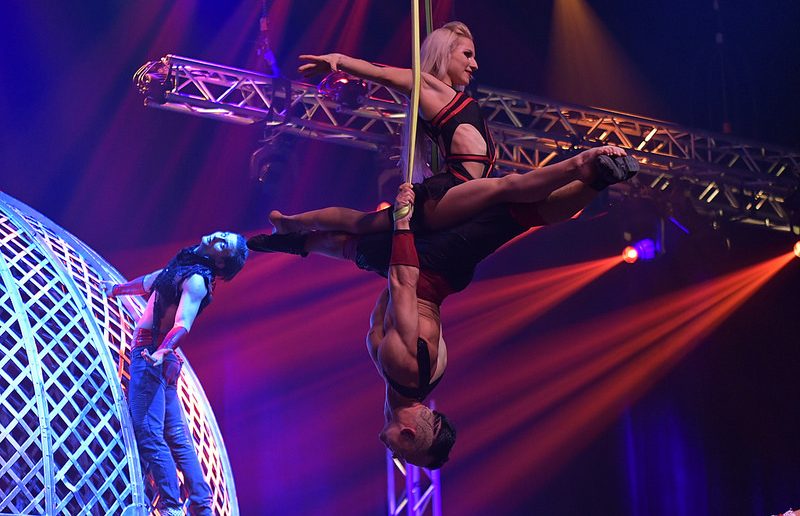 The Wheel of Death definitely got both my thumbs up. Suspended just above my seat, two performers took turns to run and jump on top of the wheel contraption and at one point basically experiencing free fall that basically pulled my heart out of my mouth as I watched in astonishment. The other performers played with fire, doing impossible stunts hanging unto ropes by the nape of their necks and just inches from circling motorcycles in the Sphere of Death.
All the performances were presented with beautiful stage lighting that overwhelms the five senses with awe and surprises. In the end, you just have to stand up and give the performers a standing ovation.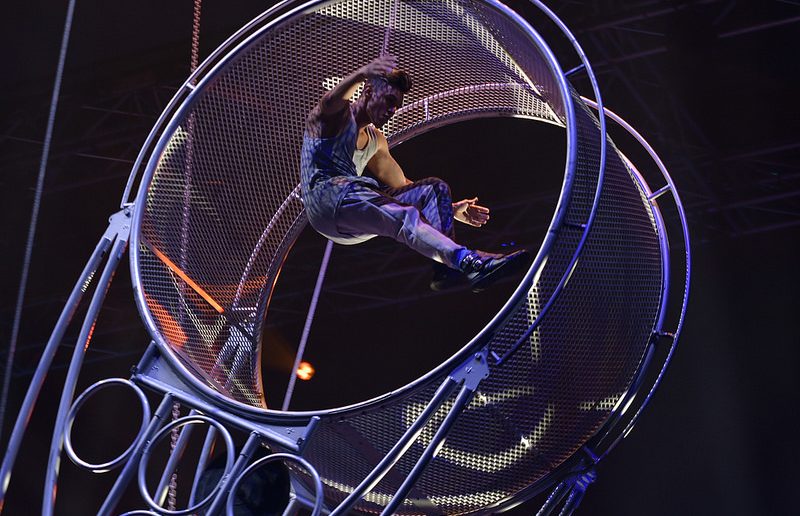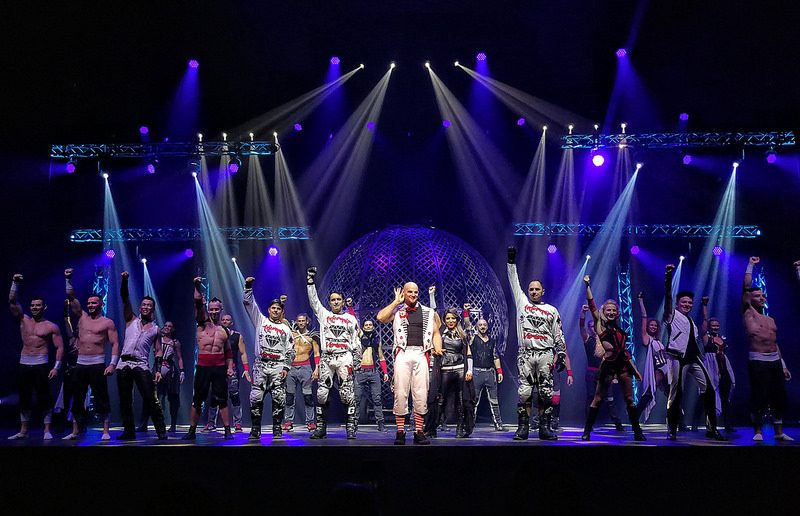 ---
What: Cirque Adrenaline
Where: MasterCard Theatres at Marina Bay Sands
When: From 15 – 25 Dec 2016
Showtimes: Wednesday to Friday: 7.30pm; Saturday: 2pm and 7.30pm; Sunday: 1pm and 6pm; Tuesday 20th Dec: 2pm and 7.30pm; Sunday 25 Dec: 2pm
Tickets: S$55 from Marina Bay Sands website or SISTIC outlets (excludes booking fee)