Usher in the Year of the Rooster with auspicious gastronomical delights at Marina Mandarin to kickstart an exciting and propitious 2017. With the Lunar New Year upon us soon, you're probably already thinking of where to head for your festive feasts.
At AquaMarine in Marina Mandarin Singapore, you will find a scrumptious buffet spread of Asian and international cuisines. Renowned for their diversity of food from around the world, AquaMarine has also curated an extravagant Lunar New Year menu to herald in the Year of the Rooster.
AquaMarine at Marina Mandarin commences the festive celebrations with an exclusive DIY Yu Sheng station. The station serves as one of the many highlights of the Lunar New Year special at the restaurant. Abundant treasures await all guests, as they can have as much fresh salmon as they want in their Yu Sheng. Guests can always go back from more fresh salmon and salad, even after performing the traditional Lo Hei, ensuring an abundance of prosperity.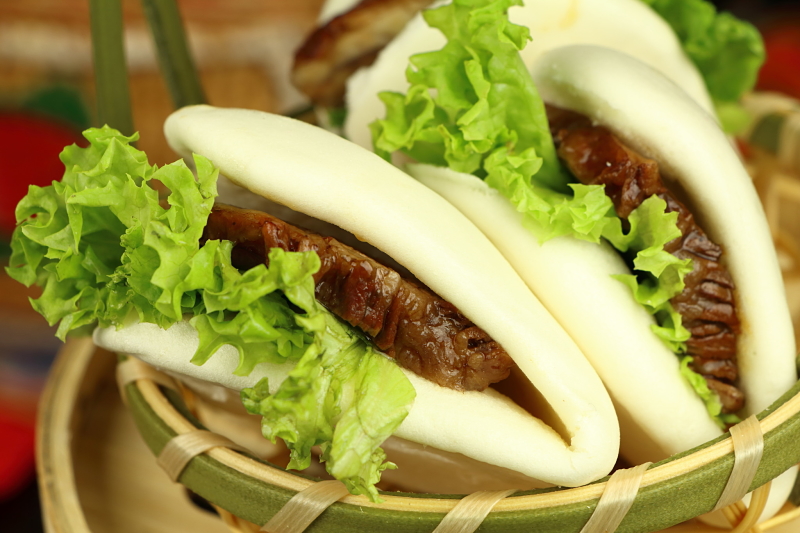 Executive Chef of Marina Mandarin, Tony Khoo would also be introducing the 16-Hour Cooked Wagyu Beef Short Ribs with Eight Spices and Steamed Lotus Bun at the carving station – an authentic and grandiose dish that fits the auspicious occasion. Guests would be able to indulge themselves in tender wagyu beef that is cooked to perfection.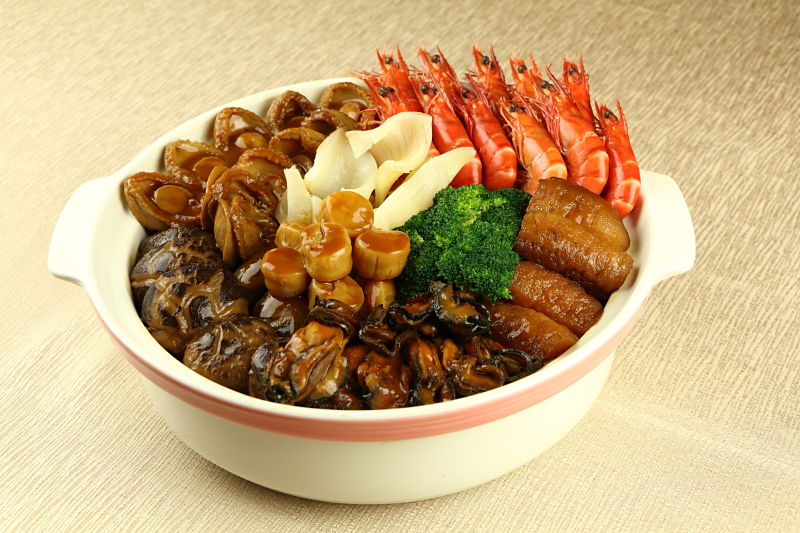 What's a scrumptious buffet without seafood? AquaMarine would be serving a mouth-watering basket of Steam Seafood with Cordycep Blossom in Lotus Leaves (only available at Lunar New Year Reunion Dinner). The basket is a treasure trove filled with sweet and succulent flower crabs, prawns and a bountiful seafood catch that will satisfy all your cravings.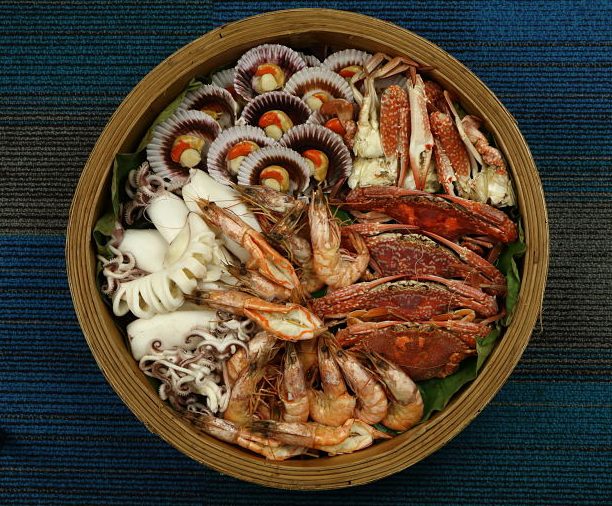 Chef Chan Tuk Wai of AquaMarine would also be whipping up Stewed Mee Sua with Seafood, a homely dish with an invigorating and heartfelt touch. Enjoying a steamy, delicious bowl of mee sua with your family and loved ones during reunion dinner is definitely one of the best ways to usher in a prosperous and fulfilling Lunar New Year.
To top it all off, fresh servings of Whole Abalone, Sea Cucumber and Lobster Dumpling with Crustacean Sauce would be available on the eve of Lunar New Year. This extravagant dish would be the cherry on top of an amazing array of Lunar New Year highlights. 
Apart from the Lunar New Year highlights, AquaMarine would also be serving their acclaimed Asian and international buffet spread. Guests would also have a chance to witness chefs display their skills in a glass-enclosed show kitchen. The combination of delicious food and showmanship makes AquaMarine the perfect place for an incredible international culinary experience.
Lunar New Year highlights would be available at AquaMarine during lunch and dinner, from 16 Jan to 17 Feb 2017 (except 28 and 29 Jan).
Lunar New Year Reunion Dinner Buffet (27 Jan 2017)
Friday – 6.30pm – 10pm

S$128++/Adult

S$64++/Child (5 – 12 years old)
Chinese New Year Day 1 and Day 2 Lunch: S$68++/Adult
Chinese New Year Day 1 and Day 2 Dinner: S$88++/Adult
Lunar New Year Buffet Lunch
Monday – Friday – 12pm to 2.30pm

Saturday, Sunday & Public Holiday – 12pm to 3pm

S$60++/Adult

S$30++/Child (5 – 12 years old)
Lunar New Year Buffet Dinner
Monday – Sunday – 6.30pm to 10pm

Sunday – Thursday

S$70++/Adult

S$35++/Child (5 – 12 years old)

Friday and Saturday

S$80++/Adult

S$40++/Child (5 – 12 years old)
AquaMarine
6 Raffles Boulevard,
Level 4, Marina Mandarin, Marina Mandarin,
Singapore 039594
Tel: +65 6845 1111