You probably know EVA Air for its immensely popular Hello Kitty flight. Now, "lazy egg" Gudetama has joined the ranks of other Sanrio characters with the launch of the Gudetama-themed aircraft by EVA Air.
Gudetama is one of the youngest and most popular characters from Sanrio. With this expanded partnership between EVA Air and Sanrio, the Taiwanese carrier is deploying the Gudetama-themed A321 aircraft on one of its daily Taipei-Tokyo Narita flights.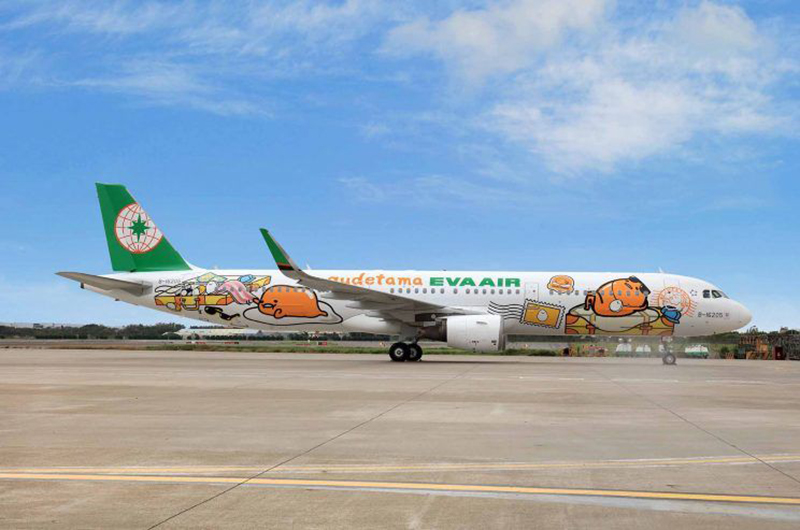 Besides a bright eye-catching livery, the interior of the aircraft – needless to say – features the cartoon egg prominently too. You'll be able to find Gudetama-themed pillows, headrest covers, slippers, cutlery and more. Even the air crew will be serving Gudetama meals; they will be donning Gudetama aprons of course.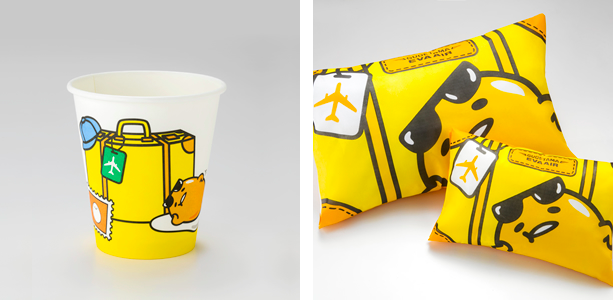 From 24 November to 14 December 2016, passengers get to enjoy special promotional prices for Singapore-Taipei EVA Air flights from S$520 return. EVA Air is also offering a NT$500 (about S$25) discount on every return Taipei-Tokyo flight during this promotional period; simply use the promo code 'gudetama' during your booking.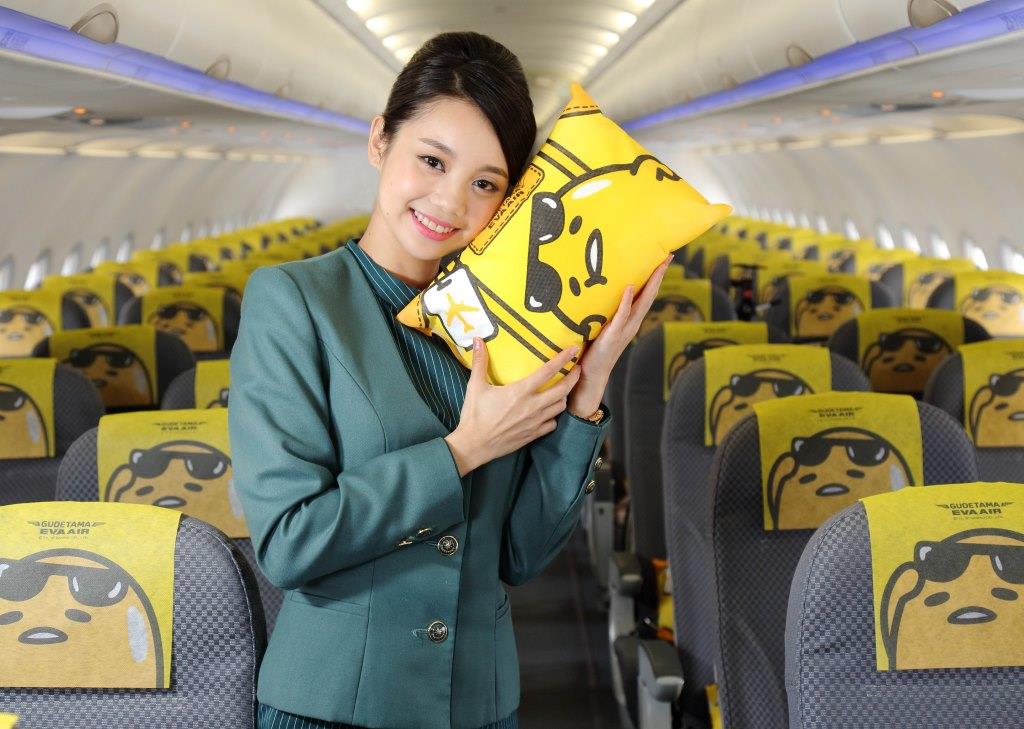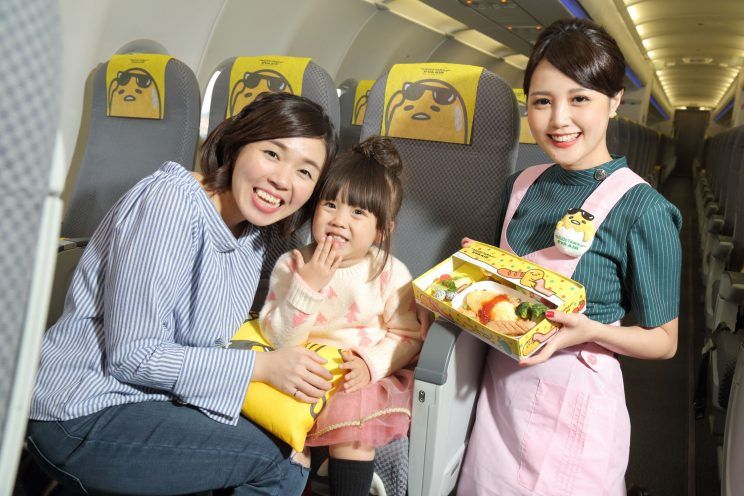 Passengers can also pre-order Gudetama aircraft models and travel kits on the EVA Skyshop website and collect their purchases on board when they fly.
EVA Air plans to launch more Gudetama products in the near future.

All photos © EVA Air.