Universal Studios Singapore puts on its sixth Halloween fright festival. This year's Halloween Horror Nights at Universal Studios Singapore lays on more locally themed chills in the same vein as last year's enthusiastically attended set up. This year's scare score hasn't slipped even a notch and ranks highly with five spine-tingling haunted houses, two hair-raising scare zones and a shiver-inducing nocturnal procession:
Old Changi Hospital
Strange things have been reported at this infamous infirmary since before its abandonment. Souls searching for atonement abound in the cursed wards, theatres and hallways.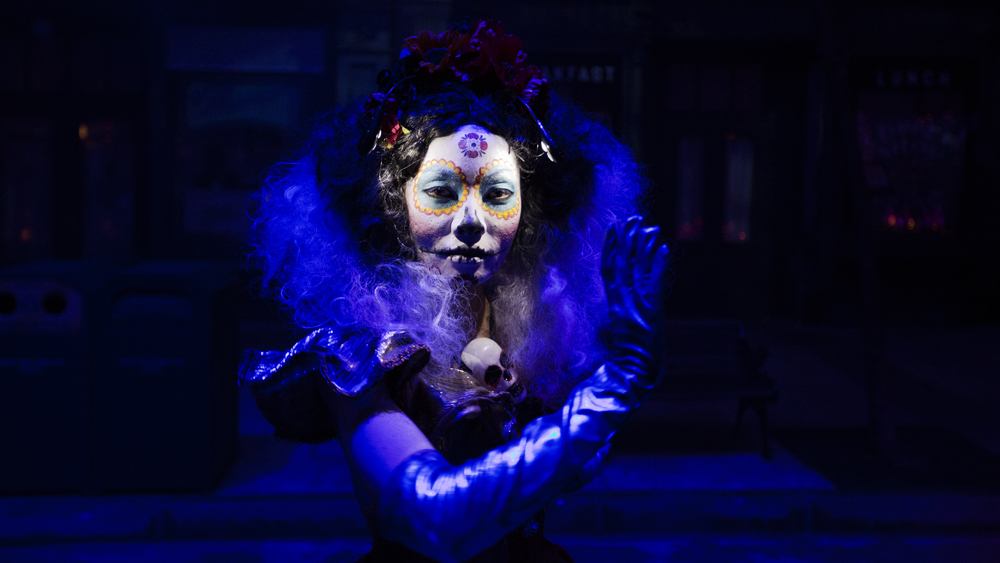 Bodies of Work
A family torn asunder bone from sinew, tendon from tissue. It's always sad to see a family fall apart, especially by the demon directed hand of one of its members. Damien seeks to dissect the family problems in the hope that they will go away. I'm not so sure that axe and hacksaw are the appropriate tools, though.
Hu Li's Inn
Foxy ladies of the night tempt at this bordello. Dig the tight cheongsams, the fat fury tail is adorable too but turn your back and these virile vixens will make a bloody mess of you nether regions. Like Hotel California, once you enter Hu Li's Inn, expect eviscerations, impromptu lobotomies; every hot-blooded brother can check out beguiling Hu Li but they can never leave.
Hawker Centre Massacre
It's not putrid porridge or salmonella-tainted rojak that have twisted the stomachs of patrons. An army of zombies are putting you on the menu. Race through the shuttered stalls pursued by the mindless undead with a penchant for gore.
Salem Witch House
The Defoe witches arrive on our sunny shores from Salem to weave their dark incantations on the community. This isn't your Disneyland trip to the U.S.A, the terrible spell casters from Salem, Massachusetts bay for your blood. Watch your back, for that cackle might not be your mother-in-law's!
Suicide Forest
Decided to take the shortcut home? With a coven of the unholy roaming the woods, your journey could be cut short unexpectedly. Taking a card from real forests like the infamous Aokigahara at the foothills of Mount Fuji, where many enter but do not emerge alive, and Mexico's haunted Island of Dolls, one can only imagine what otherworldly entities are conjured up with these realistic recreations.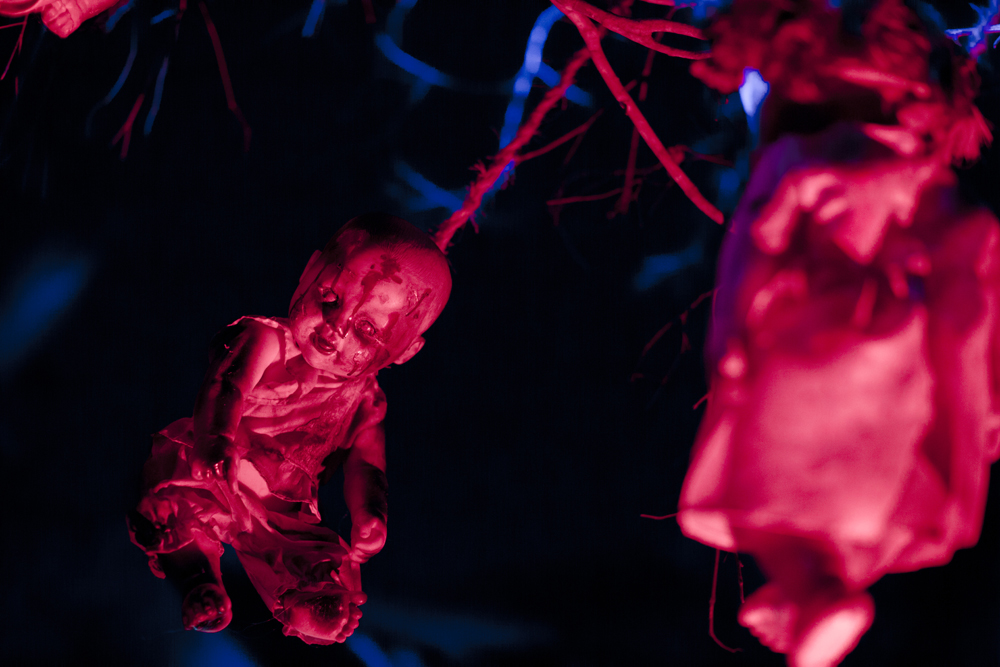 The Final Haunting
End it all with the biggest scare, if you dare…..
The gates to hell open on selected nights from now until the 31 October 2016. Find out how to cross the Stygian waters to pass through to the other side, here.
https://youtu.be/2l4A11HtNs8