Personal monitoring devices are the personal doctors/trainers/motivators shrunk down to a convenient size and on call 24/7. We all need a drill instructor in our lives to sufficiently motivate us towards difficult goals, but having a man in green next to us  is not an experience many would like to have or relive.
Unlike a drill instructor, the Misfit is fashionably designed. With a sleek burnished metal cylinder housing the electronics and an option of plastic or leather wrist band, it looks more like a trendy bracelet than a fitness tracker and even comes in six colours. You can set your mind at ease whether you are intending to pair it with a work shirt or workout gear.
The Misfit tracks steps, distance, calories, and light and restful sleep. A record of which is stored on the Misfit app downloaded to your phone. Daily goals can be set and your daily activity can be tracked against these targets. As an unobtrusive, waterproof, accessible gadget, it is easy to forget that you have it around your wrist but that is also how it works best – if worn at all times so that it all your activity records are complete.
Testing it for a week, I found myself constantly checking on my daily activity progress and how much I had covered. In time, I derive my daily dose of satisfaction from seeing how much I have exceeded the recommended activity prescribed to me by the software.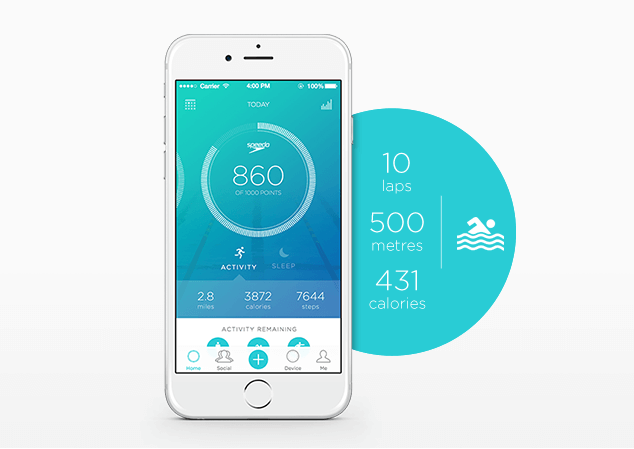 The Misfit is, however, so much more than just an activity tracker. Download the Misfit Link app to your mobile phone, pair the two devices and a whole new world of functionality is opened to you.
With the Misfit app and a swipe at the surface of the Misfit bracelet, you can control your music player, take a photo remotely, control your Microsoft Powerpoint presentation, and even activate the ringer on your mobile phone to excuse yourself from a bad date. Through the Bluetooth link to your phone, it can notify you of incoming calls and texts with a vibration alert — handy for those who prefer to keep the phone on silent and are expecting a call. In an ever-expanding list of functions, the Misfit Link app even connects to the Nest thermostat to remotely control your home's air conditioning!
If you want to get your hands on a Misfit activity tracker, here's a great deal for you! Win one of four Misfit devices up for grabs by SG BUSLEH from now until the end of October. Here's what you have to do:
To Participate:
Download the SG BUSLEH app.

Spot Misfit Ray (

https://misfit.com/products/misfit-ray

) on the nearby maps in the SG BusLeh app from 1 to 31 October 2016. Misfit Ray will appear at random locations.

Share a screenshot of your spotting of Misfit Ray on Facebook, Instagram or Twitter and tell us how the Misfit Ray level up your

stylo

factor.

Make sure your post is set to Public and tag

#MISFITSG

and

#SGBusLeh

.

Every week, one winner will be announced on @SGBusLeh Facebook Page, so be sure to like and follow.


//