Touring a city is interesting, but not always hassle free – there are many things to plan for, and one of them is figuring out how to get around the city. Taking a taxi tends to be pricier, while walking under the scorching sun is unthinkable. Especially when you have many attractions you want to visit, taking a local bus is not always the most convenient option either.
If you ever find yourself in the Greek city of Athens with a day to spare, the surest and fastest way to get around would be to hop aboard an open-top double-decker bus and tour Athens.
Whether you have only planned an Athens day trip or have a multi-day sightseeing itinerary in mind, the Athens hop-on-hop-off bus offers much spontaneity as it takes you to the capital as well as the more suburban areas of Athens, leaving you with much to explore at your own time and pace.
During a recent trip to Athens, we had pre-booked tickets via KKday.com and redeemed our booking for the hop-on-hop-off bus at the Acropolis stop. We got onto an open-top bus, and headed to several famous archeological sites such as the Temple of Zeus, the new Acropolis Museum, and the winding alleys of Plaka.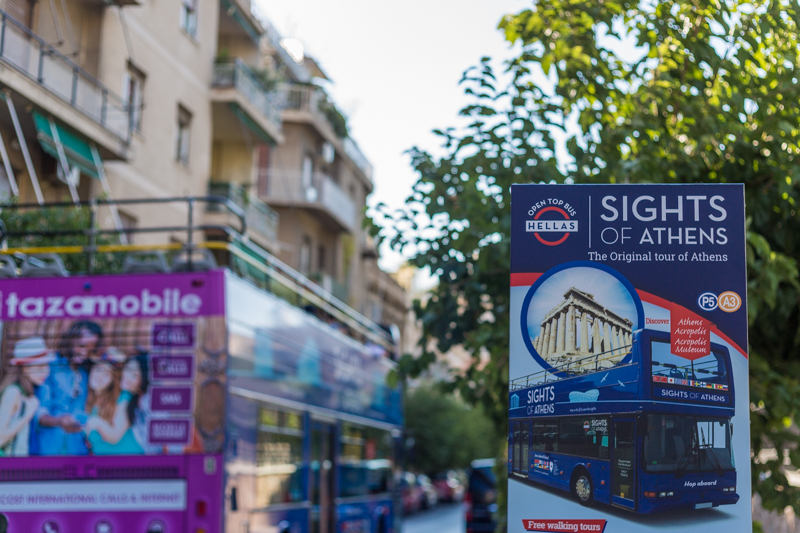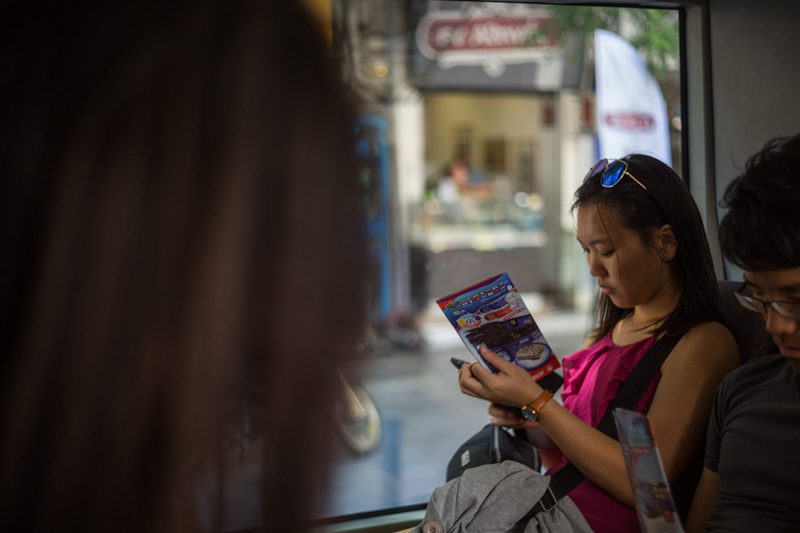 The hop-on-hop-off bus runs on a schedule and departs every 30 minutes. From one stop to the next, it takes only about 10 minutes. With frequent departures and 15 convenient stops, you can tour Athens from corner to corner, with superb views from the open-top upper deck. In between each site, we had the luxury of time to enjoy some Greek frozen yoghurt and smoothies, while planning our next stop.
Athens, the capital of Greece, is held as the cradle of Western civilization and the birthplace of democracy – so if you enjoy history, you can listen to the audio commentary through the earphones provided. There are more than 10 different languages, so that you can learn about the history of the city in your language of choice. There is much to discover about the city's golden age during the 5th century BC, when the grand Parthenon was constructed, its troubled history, and how Athens became the capital of modern Greece today. While I was admiring the ruins at the Acropolis, I could not help but picture Greek gods, goddesses and heroes of the past.
Even if you are not a history buff, the sheer number of archeological sites is bound to astound you. Hop off at the Acropolis and admire the grand ruins. Just across the Acropolis, there are many local shops and cafes where you can enjoy a yoghurt or cup of Greek coffee. There is even a flea market near the Parthenon if you'd like to experience a more local flavour.
Further, there are many winding alleys and hidden neighbourhoods in Athens that you can explore. The best thing is that there are no time constraints and you can hop on the bus again when you are ready. If you are looking for an affordable, convenient and flexible means to tour Athens, this is it for you.
Athens Hop-on-hop-off Bus
1 day pass + 1 day free
Adult: €16.00
Child (age 5-15): €6.00
Family (2 adults and 3 children): €38.00
3 days ticket
Adult: €20.00
Child (age 5-15): €6.00
Family (2 adults and 3 children): €48.00