The lion-flanked steps of the ionic columned facade of a very dignified, genteel public institution at Universal Studio Singapore set the stage for Ronan Keating's return to Singapore. Keating was back as a solo artist after last year's enthusiastic reception at Marina Bay Sands as a reformed Boyzone-r. Over the last 22 years, Ronan Keating has been delighting fans with his strong buttery vocals and soft, pleading eyes. I was expecting to see an older crowd, but it was immediately apparent that he was pulling fans in every one of those 22 years.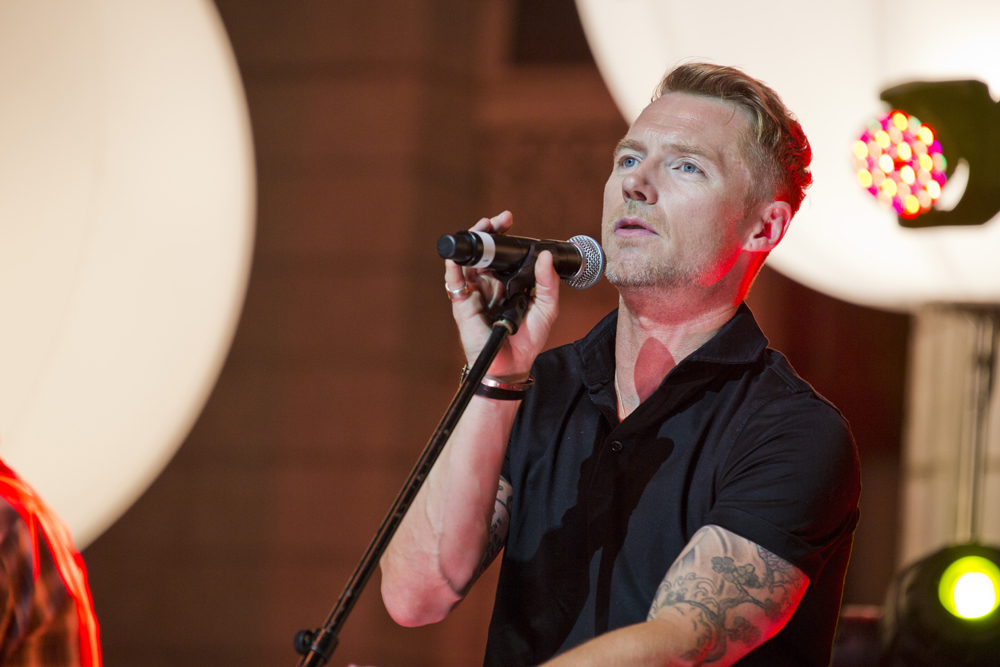 More than just a singer, Ronan was his own brand's PR, sales and marketing department all rolled into one. He charmed the crowd with open banter on stage, and he was swallowed up by the fervent audience when he stepped off the stage to be amongst his screaming masses and adoring admirers.
The "Time of My Life" Acoustic Performance at Universal Studios Singapore was a one-night-only affair in support of Ronan's latest effort. His 10th studio album, Time of My Life finds Ronan older and wiser, echoed in his revealing songs of contemplation, reminiscence and optimism.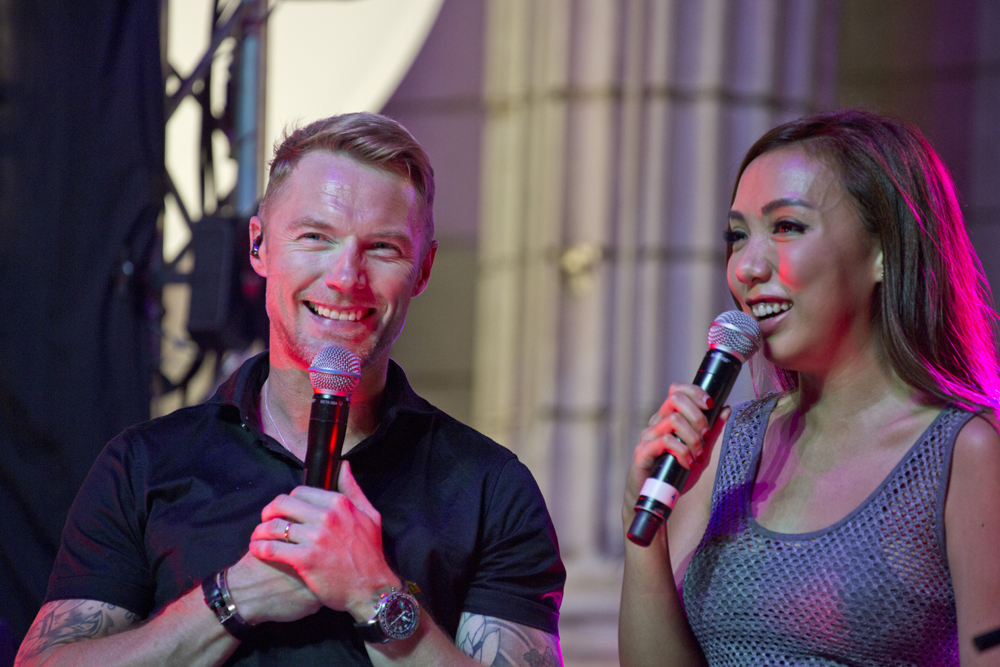 The set list included the eponymous track from his new album, as well as all-time favourites: When You Say Nothing At All and Lovin' Each Day. Even amongst those whose first choice of music hadn't previously included his genre of crooning, I must admit Keating has earned some new fans. For a brief look at what you missed or to relive the brilliant acoustic session, check out these videos:
For more information on the album, click here.