It's all about the Pace, about the F-Pace that is. Jaguar unveils a performance SUV that is centered around cutting edge auto technology, and yet practical for the whole family. The sheer variety of exciting options allow you to select that perfect ride that ranges from a 2.0 4-cylinder turbocharged diesel engine variant to the 3.0 litre V6 petrol power house with a supercharged option.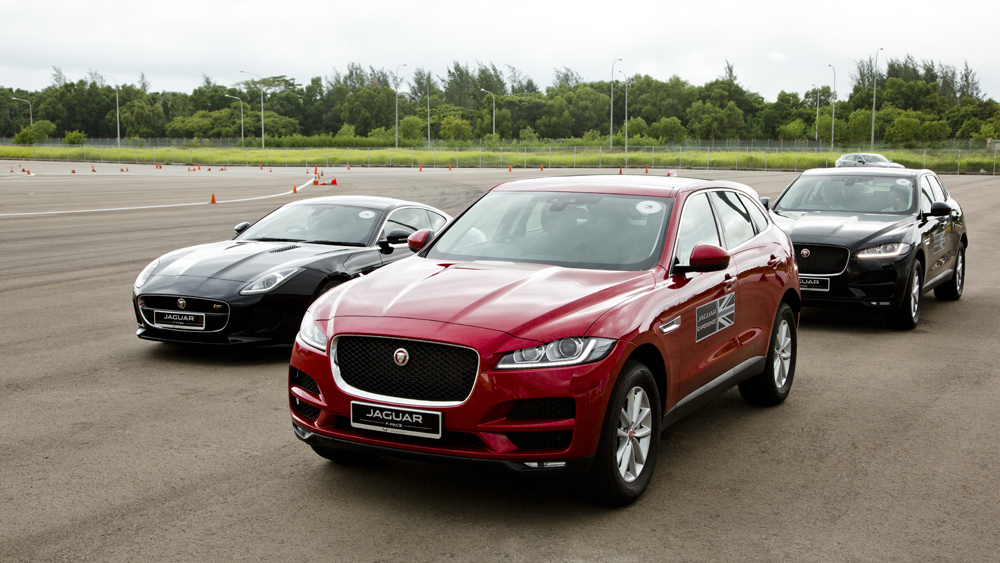 In typical Jaguar fashion, the F-Pace is all pure guts and glory. Its V6 engines are capable of producing 700Nm of torque, enabling a 0-60mph acceleration in merely 5.1 seconds, and enough power to enable its AWD drive train to power through any obstacle. The frontal double wishbone suspension and multi-link suspension system in the rear is costlier to produce, but in keeping with the Jaguar promise of delivering superior handling and ride quality. Also born in the engineering workshop is its unique aluminium construction which maintains rigidity while maximising body control and aerodynamics, clocking an impressive 0.34 drag coefficient. This efficiency in design is, likewise, markedly present in its engine design which produces only 129g/km of CO2.
The true glory of this luxury SUV, however, lies in its uncompromising emphasis on the driving and ride experience. The F-Pace sports a 650-litre luggage compartment, is Wi-Fi ready and comes with both a laser HUD and 12.3 in HD instrument cluster. The passenger cabin is a sheer joy to behold, with back seats that easily fits occupants that are 6 feet tall and still able to provide excellent rear leg room. There is also reasonable headroom, considering the standard panoramic sunroof. For a customised experience, there are options on mood lighting as well as leather upholstery and interior finishings to suit your tastes. The F-Pace, is where utility and luxury meet, who says there must be a compromise. This uncompromising beast will take you everywhere that you want to go, in style.
Said to be inspired by the F-Type, I was given an opportunity to acquaint myself with the Jaguar line up at the exclusive The Art of Performance Tour in late July. Held at the Changi Exhibition Centre, a thrilling three-circuit course was assembled for participants to get a hands-on feel of what the F-Pace, XF, XJ and F-Type were capable of.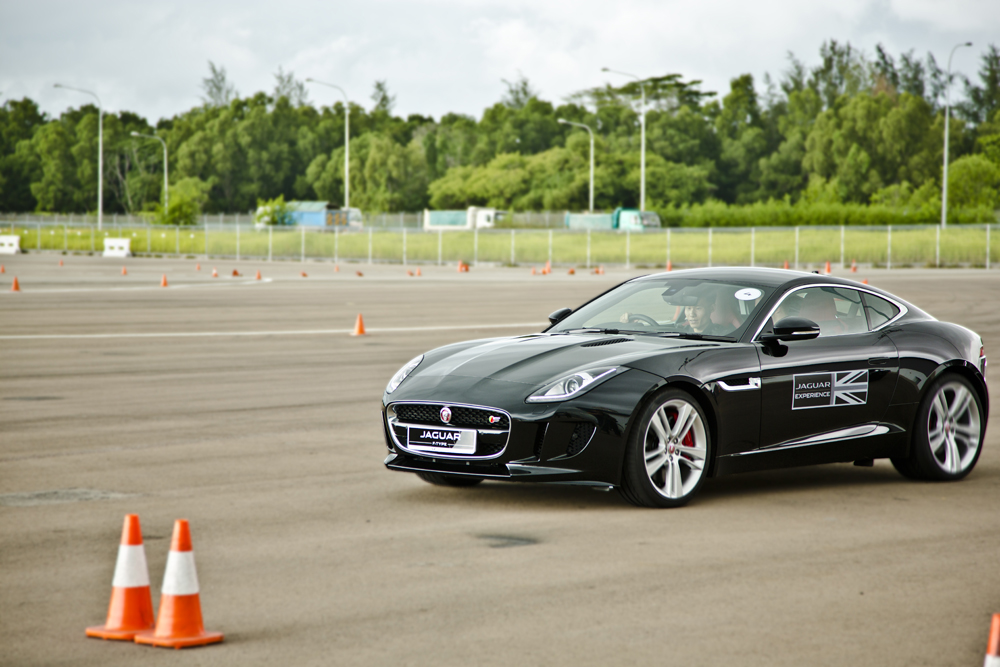 The first course, called the smart cone course, was made up of sets of cones that lit up sequentially as you passed through the preceding one. This was as much a test of the vehicle's performance as well as the driver's skill. There was also a traditional circuit designed with tortuous twists to push the abilities of the vehicles to their limits and a final dynamic driving circuit which, served to demonstrate the vehicle's handling and braking effectiveness.
Like every other vehicle enthusiast, most were initially drawn to the F-Type. A vehicle of this calibre elevates performance and class to the highest levels. True to its nature, it performed as aggressively on the track as its sleek feline styling suggested.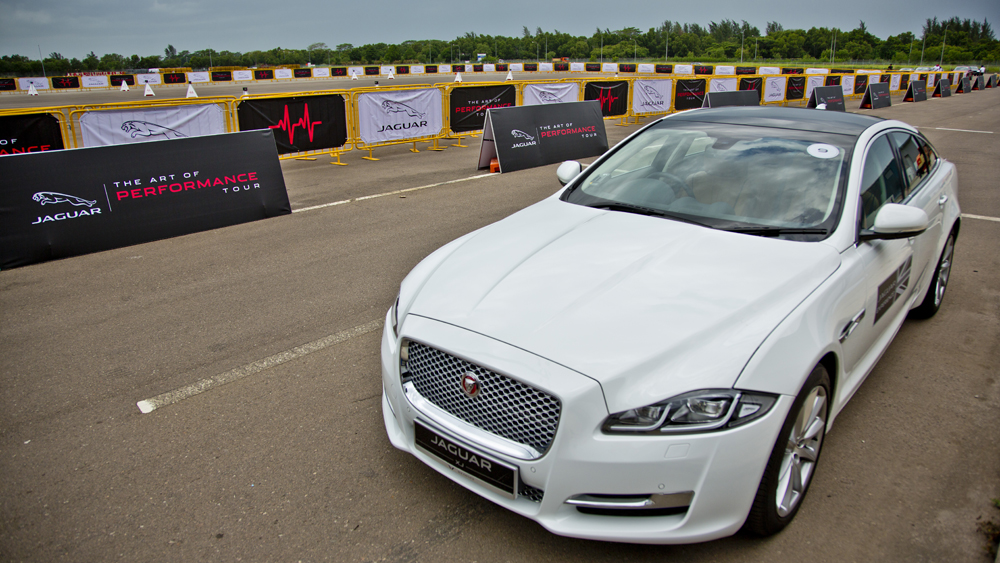 The XJ, a premium luxury saloon that has been coveted in all the three years that it has been on the market, is still a classy ride, just like all Jaguars were built to be. Its aggressive performance is only matched by the superb driving experience which puts you into a world of your own.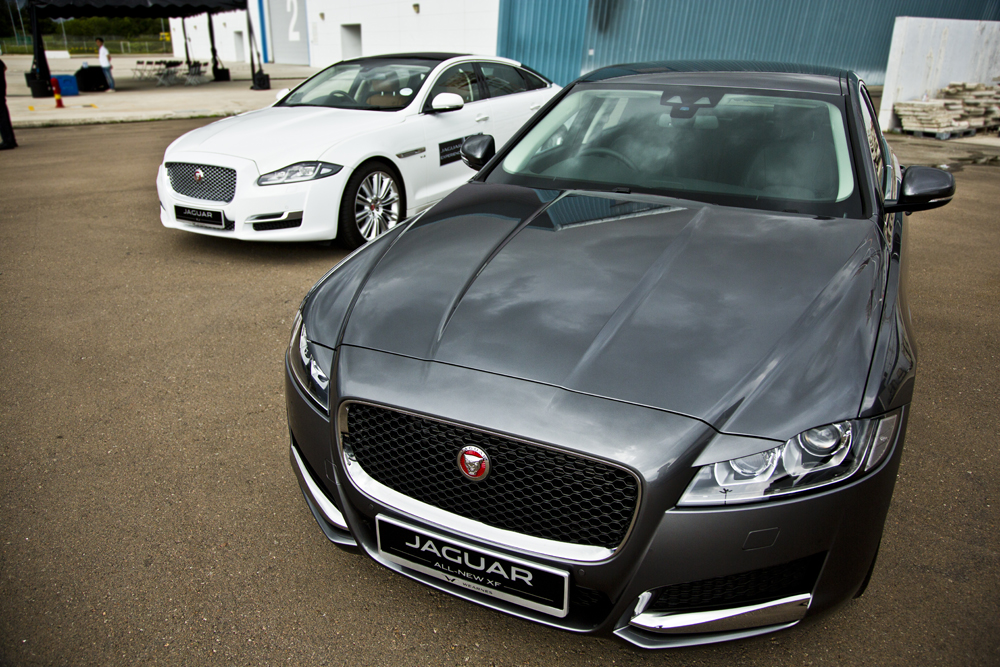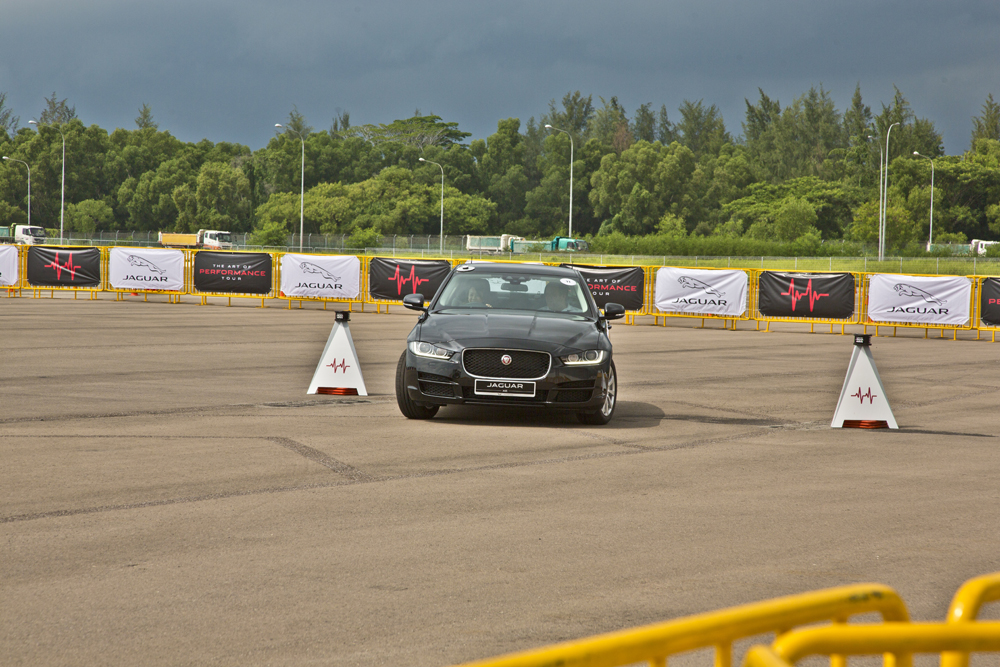 The
Jaguar
XF, with its all leather seats and full trimmings, made me feel like a high-powered executive. I could almost imagine driving this executive luxury saloon to my own make believe downtown company office. As a top of the line executive saloon, this latest incarnation betters its predecessor with improved rear seat access and a roomier cabin; nothing quite epitomises class than the luxury of ample space. The aluminium chassis again features highly here, in conjunction with energetic diesel engine options and a suspension system that does a great job at anchoring the vehicle to the tarmac, making the ride that tore through the slalom circuit seem like a relaxed commute to the office.
After the exhilarating ride in the F-Type, it was interesting to try out the F-Pace once more. For one, the similarities in aesthetics were easily discernible. Both shared the same the same powerful, distinctive, head turning sporty looks. Internally, the V6 supercharged petrol engine variant is a direct port over from the F-Type which, directly translates to the very admirable acceleration times clocked in the F-Pace and an impressive power rating of 375bhp.
The F-PACE is now available in four trim levels – the entry-level Prestige, the sporty R-Sport and high performance S and First Edition, a special model to celebrate this launch – at the Jaguar showroom with a launch price from S$245,999 with 5-year servicing.