It's 23 years on, and the Singapore Food Festival (SFF) is still one of the most highly anticipated events on the Singapore Tourist Board's (STB) calendar. From the 15 till 31 July 2016, the STB hosts its annual homage to Singapore cuisine that is the SFF. This year, it features 18 gastronomic experiences that are in keeping with this year's theme – Savour the Past, Taste the Future. The festival will also be spread out over a large area, ranging from Clifford Square to Gardens by the Bay and everywhere in between. Here's the skinny on who's exhibiting what, so that you can plan where to go first, or how to spend your calories.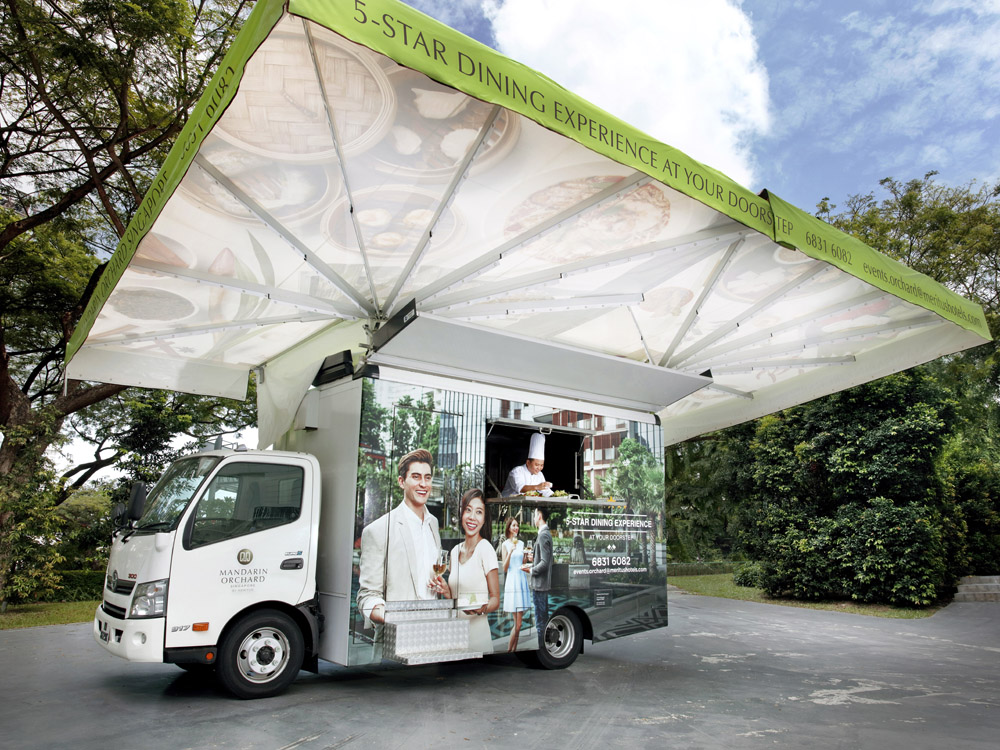 STREAT
This is SFF's show piece! Three award-winning chefs will be featured at the signature event – Tung Lok's Ken Ling, Labyrinth's Han Li Guang, and international celebrity chef Susur Lee. The three chefs' pop-up restaurant will feature an exclusive five-course menu inspired by Singapore's iconic street foods.
Aside from the five-star, five-course event, a medley of hawkers and chefs will convene at this same location to showcase the evolution of the dining scene in Singapore. They will be supported by establishments such as Candlenut, The Disgruntled Chef, Char and Casuarina Curry Restaurant.
Location: Clifford Square
Date and time: 15 to 16 July, 5pm to 10.30pm
Singapore Favourite Food Village
Traditional food preparations, and modern spins on local favourites is on show at the Village. There will be 20 culinary partners spread over three zones – Old favourites, Modern Takes and On-The-Go (food-truck-based fast food).
Location: Rocher Event Space, Bugis MRT, Exit A
Date and time: 22 to 31 July, 5pm to 11pm
Open Stoves
Set up by the folks at Timbre, Open Stoves will see guest chefs collaborate with Timbre's cusiners to develop new and innovative dishes in full view of all you gourmands.
Location: Timbre+, One-North (Fusionopolis)
Date and time: 23 to 24 July, 12pm till late
The 50 Cents Fest!
Helmed by Select Group, The 50 Cents Fest! will serve up tasting portions of our heritage foods in a recreated hawker street from a bygone era. There will be buskers, costumed entertainers and essential eats like Kok Kok Mee, Ice Ball and Trishaw Noodles. Best of all, all portions sell for S$0.50 to S$2.50.
Location: Chinatown Food Street, Smith Street
Date and time: 30 July, 3pm to 11pm; 31 July, 11am to 11pm
One Farrer's Food Street
This is brought to you by One Farrer Hotel and Spa. Pop-up stalls will dish out favourites of yore from the area such as Hokkien Prawn Noodles, and Rojak. There will also be fresh creations like chilli crab pie and old time munchies such as Png Kueh Ball and Peanut Fritters.
Location and time:
16 July 2016: 11am to 9pm at Level 1, 5pm to 11pm at The Box Kite No. 27
17 July 2016: 11am to 6pm at Level 1
30 July 2016: 11am to 9pm at Level 1, 5pm to 11pm at The Box Kite No. 27
31 July 2016: 11am to 6pm at Level 1
Dining in the Garden City
The Indian Chefs and Culinary Association, Singapore Halal Culinary Federation and Food Gen 2 team up to serve ethnic dishes that will make your mouth water.
Location: Gardens by the Bay, along Dragonfly Lake
Date and time: 23 to 31 July, 10am – 10pm, daily
ION Orchard Culinary Creations 2016
It's picnic time at ION! the parquet floored B4 level will be transformed into a picnic place complete with photo booths, baskets of delectable delights and culinary workshops.
Location: B4 Ion Station
Time:
Picnic: 15 to 17 July, 10am to 10pm
Picnic Basket Redemptions: 15 – 17 July, 11am to 1pm and 6pm to 8pm
Culinary Creations: 15 to 31 July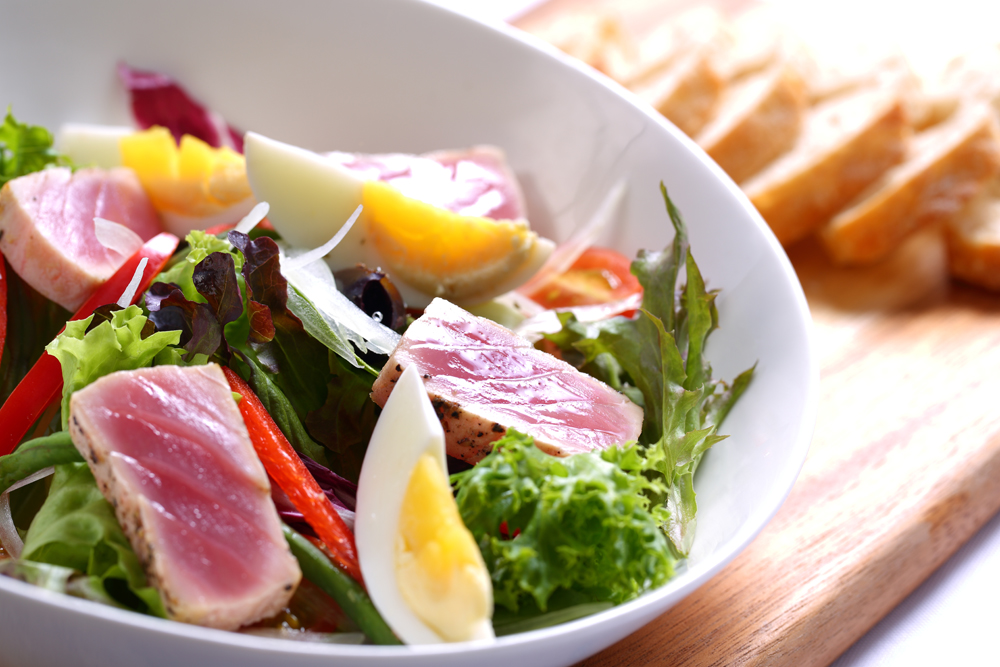 Street Hawkers inspired five-course cocktail pairing menu
Wet your whistle with cocktails by the Tippling Club's moonshine mix masters, while Chef Ryan Clift's modern, swanky interpretations of local dishes pique your taste buds. Dig into Oyster Omelette with pomelo lemongrass gimlet and Chilli Crab with rose sour. Get a taste of East meets West.
Location: Bin 38, Tippling Club
Date and time: 18 to 23 July, 7pm till closing
Kueh Appreciation Day
Slow Food Singapore is a movement that works to preserve traditional recipes. Food, is after all, is an indelible part of Singapore's heritage. Enjoy a wide selection of Kueh from Singapore's many ethnic groups all in one place.
Location: ToTT Store
Time: 24 July, 10am to 6pm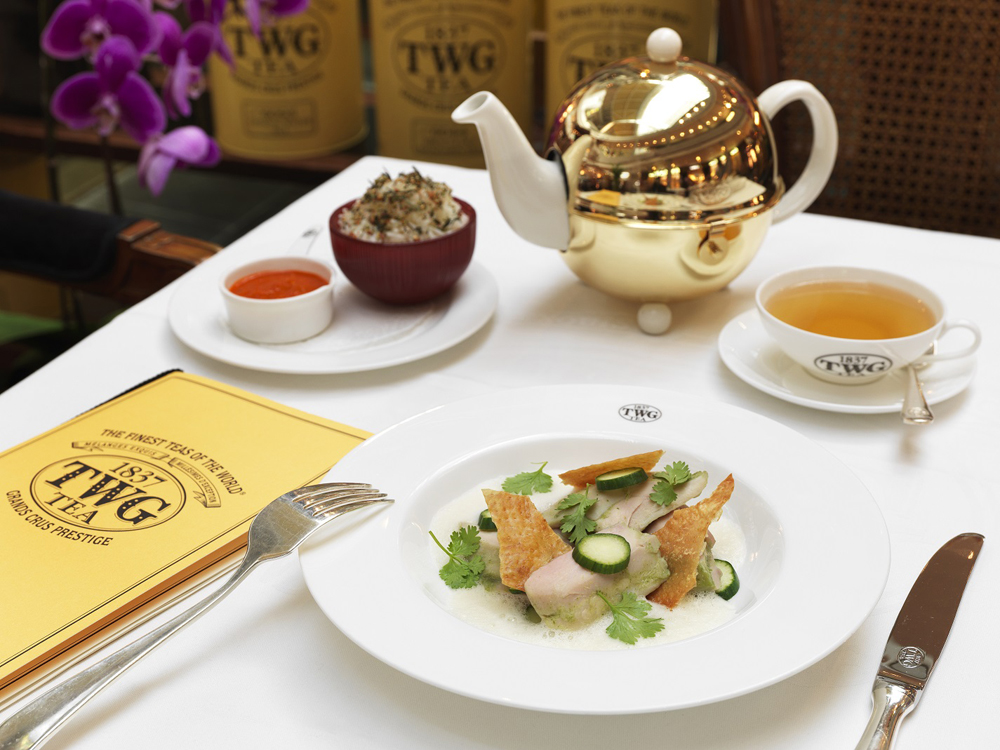 Tea Infused Heritage Journey
Singapore's masters of the brew, TWG, resets the clock on tea time with entrées for lunch and dinner infused with their famous tea blends. Try the Tea infused Chicken Rice or the Barramundi Fish Curry with Mistral Tea.
Location:
TWG Tea on the Bridge at Marina Bay Sands
TWG Tea Garden at Marina Bay Sands
TWG Tea at ION Orchard
TWG Tea at Republic Plaza
Date: 15 to 24 July 2016
Singapore Restaurant Month
50 local restaurant brands will be creating salubrious and salivatingly delicious dishes from the hawker's playbook. Partnering with the Health Promotion Board, diners can savour 50 wholesome dishes that all contain less than 500 calories.
Location: At participating restaurants, www.singaporerestaurantmonth.com
Date: 1 to 31 July
Hawker Spotlight: East Coast Lagoon Food Village
East Coast Lagoon Food Village has been synonymous with great eats since its inception in 1977. Which local homeboy does not know of the place's Chili Crab, Satay and Popiah? A media trail led by Moses Lim will lead participants around selected stalls, while enriching the experience with stories on the history of each.
Location: East Coast Lagoon Food Village
Date and time: 17 July, 3pm
Hainanese Reign
Mandarin Orchard takes you back to the time where the Hainanese cornered the food industry with their creative melding of Eastern and Western influences. Satisfy your cravings with Hainanese Pork Chop, Beef Noodles, Chicken Rice, and Lamb Stew, amongst other beloved items.
Location: Mandarin Orchard Singapore, Triple Three
Date and time: 11 to 30 July 2016 (Monday to Saturday only); Lunch only: 12pm to 2.30pm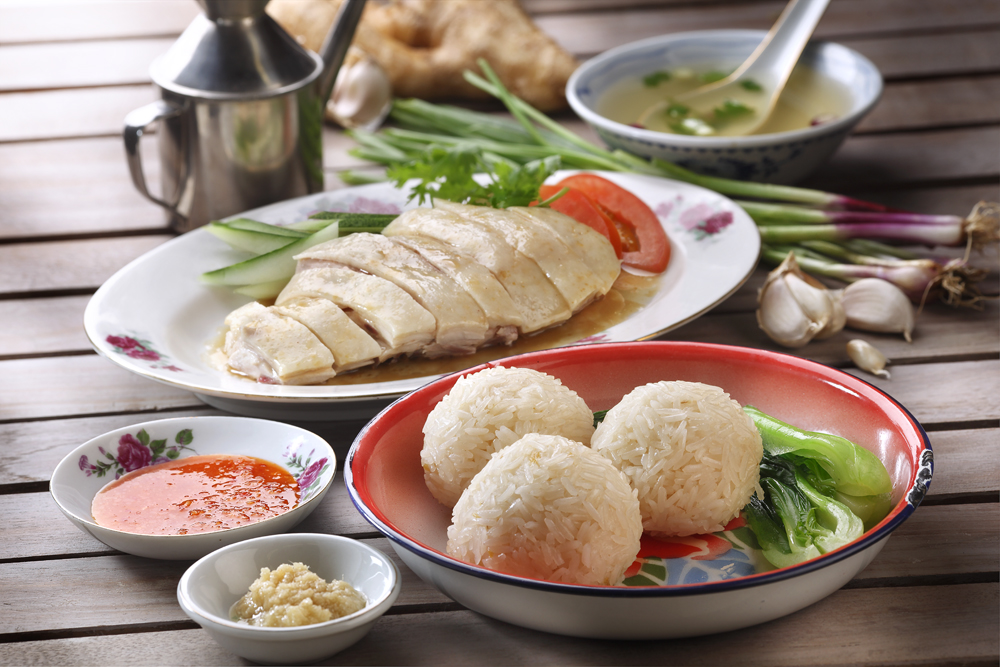 CRAVE! Singapore
Another event organised by Singapore Food & Beverage Alliance. This food tour takes participants on a culinary journey through 3 tantalising foodie trails; Little India, Little Nyonya Kitchen and the Malay Heritage Experience.
Location: Various, www.cravesingapore.com
Date: 1 to 31 July
Learning Journeys
This is a food trail aimed at kids that will feature a Nyonya Kueh workshop and a confectionary kitchen tour at Sembawang. Learn how to prepare simple yet delectable dishes and have some fun at the same time.
Location and Time:
1. Kid's Nyonya Kueh Workshop by Rainbow Lapis: 16, 23, 30 July & 6 August (Saturdays)
2. Insider's Kitchen Tour by Sembawang Confectionery: 17, 24, 31 July and 7 August (Sundays)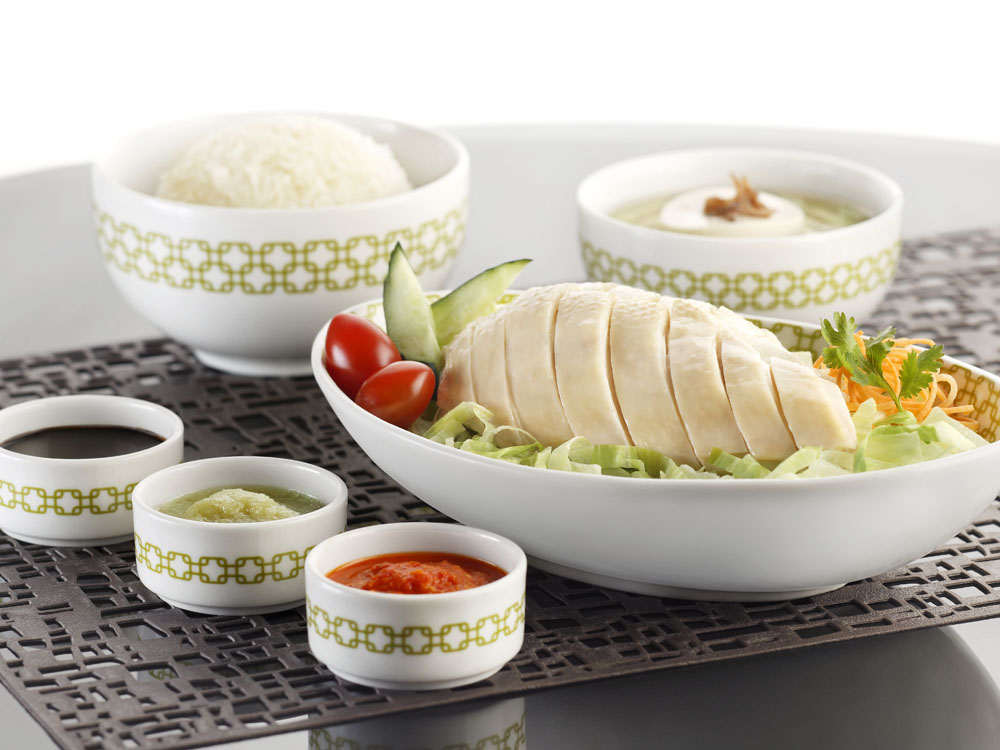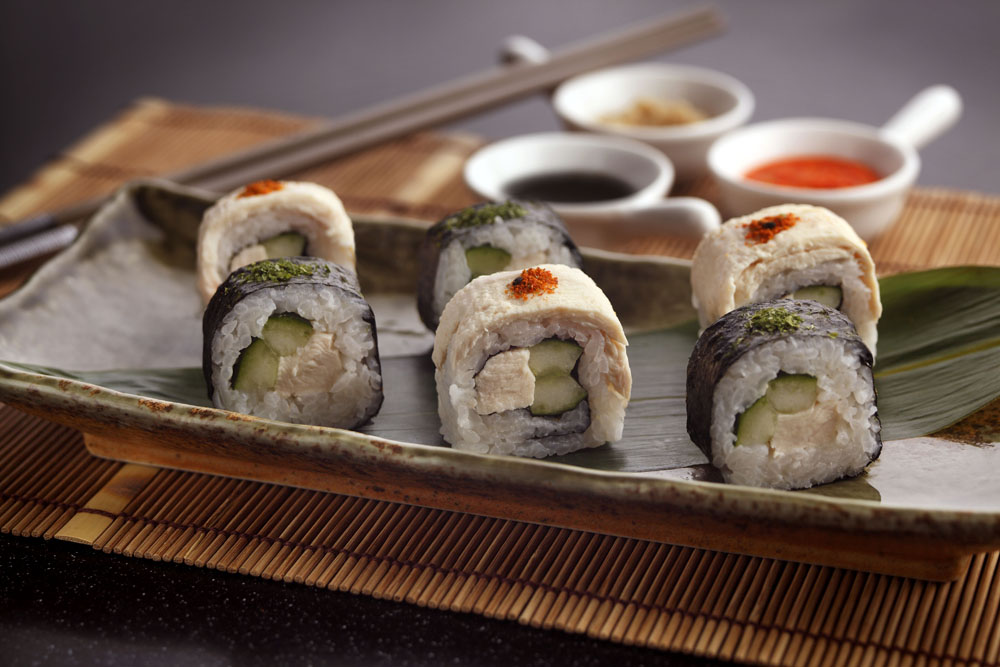 Chatterbox Food Truck
Chatterbox at Mandarin Orchard has been known for decades as the purveyor of great hawker fare, although at a price significantly higher than its hawker counterparts. This, however, has ensured that standards have not been compromised over the years. Chatterbox, true to its reputation for one of the best chicken rice around will have this on its menu, albeit in the form of a maki. Its pop-up truck will be stationed at several locations around Singapore.
Location: To be advised at a later date, www.chatterbox.com.sg
Time: 15 to 31 July; 12pm to 2pm
Cooking from the Heart
City Gas Pte. Ltd, will show you how to cook Singapore Chilli Crab with Mantou and stewed Hokkien Noodles wrapped in Opeh leaves. Don't leave without picking up your goodie bag.
Location : City Gas Gallery @ PWC Building
Date and time: 16 July, 11am to 12pm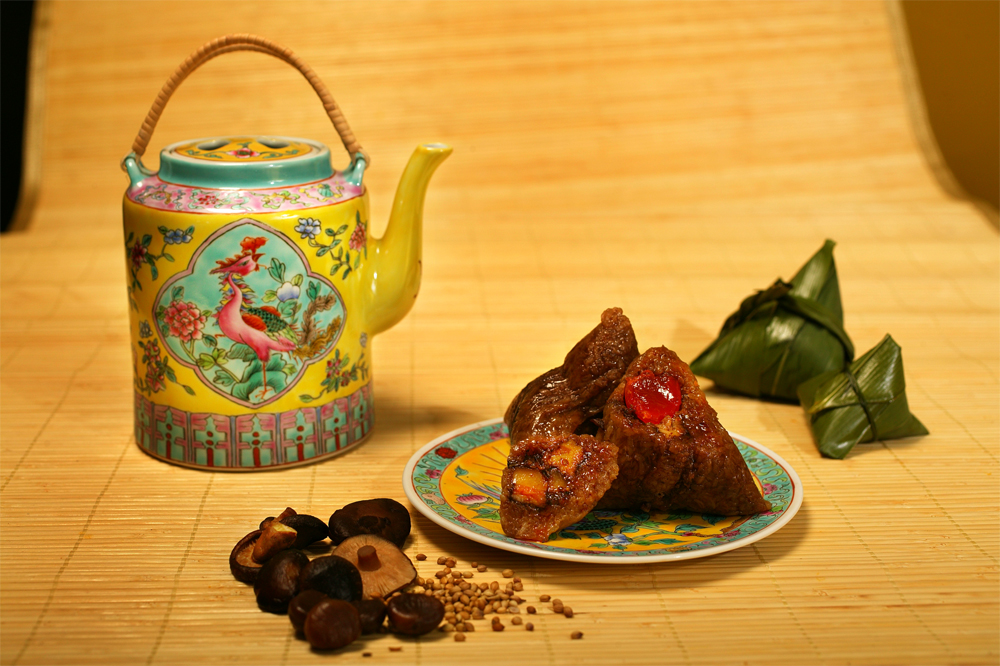 The Heritage Town Trail
Kim Choo Holdings, brings the adventurous foodies on a tour that includes food sampling at Rumah Kim Choo, a guided tour of Joo Chiat and Katong, a Nyonya Kueh appreciation session.
Location: 100 East Coast Road, Singapore 428800
Time: 16, 23 and 30 July, 2pm onwards
So, mark your schedules, put it into your google calendar, the STB's Singapore Food Festival is coming to a spot near you from 15 till 31 July.
For more information, click here.