Thailand is like a second home to many Singaporeans because of its short two-hour flight (screen a movie and it's over) and ridiculous friendliness on the wallets. As a personal friend once put it, you can practically live like a king over there. He's not wrong; but if you want to truly holiday like royalty, I'd say ditch the tired, commercialised tourist spots of Phuket, Krabi and Pattaya and give Hua Hin a shot.
A two-hour drive from Bangkok, Hua Hin was built by King Rama VI in the 1920s as an escape for him to convalesce after being struck down by a bout of illness. Over time, Hua Hin evolved to become a go-to getaway destination while retaining its cultural richness. Unlike the hustle and bustle of Bangkok or its beach side brethrens, Hua Hin preserves the respect for its history of royal presence and you'll find that those hard-hitting vices you might be familiar with are few and far between. After experiencing the following 10 attractions of Hua Hin, you can safely announce to your peers on Facebook that you just had a getaway befitting of a king.
Best Pad Thai In Town: Pad Thai Tha Yang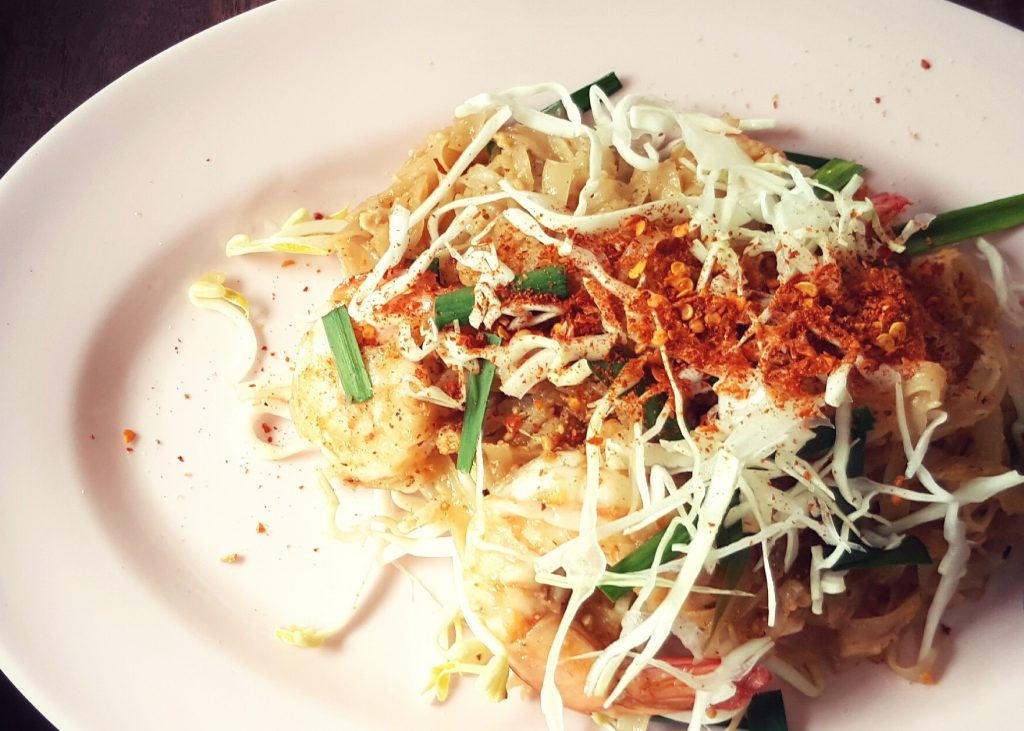 This plain-looking eatery located beside a shrine is famous for its 100-year recipe. Don't be fooled by what you see on the outside, because it doesn't do justice to its signature seafood Pad Thai. You don't even need to pile on the usual four condiments. The sweet freshness of the shrimps and crab stir fried with egg and rice noodles is enough to tempt you into a second serving, which I was totally guilty of. The best part? It's only all of S$2 each plate, which means I only spent S$4 on two plates of the best Pad Thai in Phetchaburi. Can you find such a steal in Singapore? No, you can't.
If you still have room for desserts, pop over to their fridge and help yourself to a Chendol cup. You'll be surprised to find that it beats the standard at fine dining restaurants in Thailand.
2 Rajbumrung Road, Tah Yarng Sub-district, Tah Yarng District, Phetchaburi, Thailand
Budget Accommodation: MANATHAI Hua Hin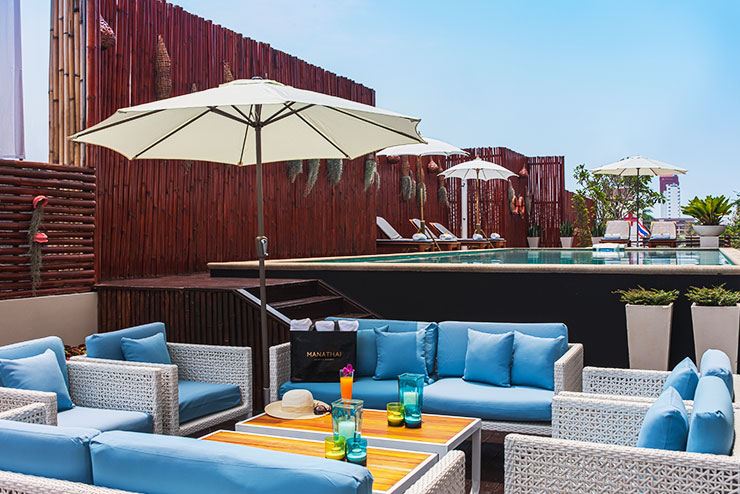 Maybe you want to save the cash for food and booze comas outside the hotel. That's totally fine, because there just as many boutique hotels for those looking to travel around Hua Hin on a shoestring budget. For starters, try MANATHAI Hua Hin where I put up at. Its spacious rooms and no-frills get-up make for a good shack that also offers a great deal of convenience. It sits right smack in the center of town, a stone's throw away from the night market, Hua Hin railway station and famous local coffee shop Jek Piek if the hotel breakfast isn't to your liking. Prices start at 1,125 Baht.
110/1 Soi 76, Petchakasem Road, Hua Hin  Prachuabkhirikhan 77110 Thailand
Majestic Resorts And Spas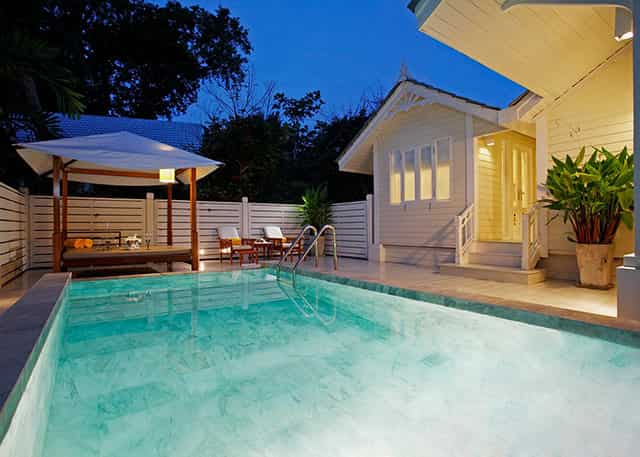 You can't proclaim you've lived like a king here until you've put up at one of the many five-star accomodations. Hua Hin is steeped in nobility after all; can you escape the high living in your escape? As the biggest hotel and shopping mall chain in Thailand, I wasn't surprised to find Central Group's Centara Grand Beach Resort and Villas among the big names, which also include the likes of Hilton, Sheraton, Intercontinental and Hyatt. Given the private beaches, manicured lawns and stylishly sophisticated amenities, you don't really need to leave the hotel to pamper yourself silly.
Mrigadayavan Palace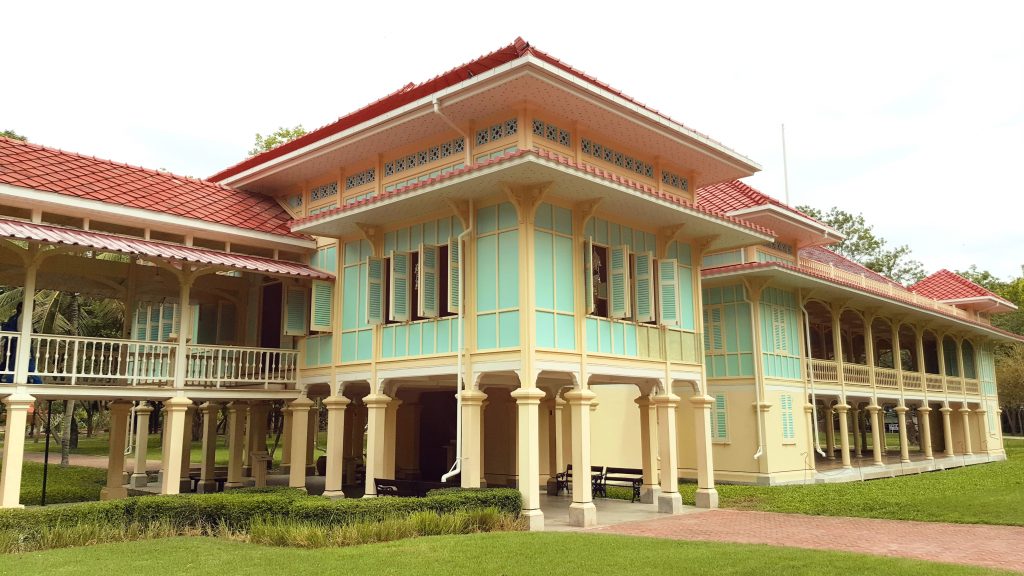 Hua Hin is a holiday town the king built, but where exactly did he chill out at when he was actually there? In exchange for 30 baht, you get to step into his summer palace, a stretch of beautifully preserved, pastel-coloured haven overlooking the Gulf of Thailand. But you don't really get to indulge in your selfies or stay the night, sorry to disappoint. Out of respect to the late king, photography is strictly prohibited and visitors are expected to be well covered up.
The expansive interior and high ceilings give a taste of that refreshing tranquility the king must have relished back then, especially when the sea breeze blows in. The Mrigadayavan Palace is not just rich in history but art as well; during his recovery there, the king spent his time writing poetries and translations of Shakespearean works, most notably The Merchant of Venice. If you're a creative, perhaps the palace could evoke a streak of inspiration out of you.
Cha-am, Cha-am District, Phetchaburi 76120, Thailand
Night Markets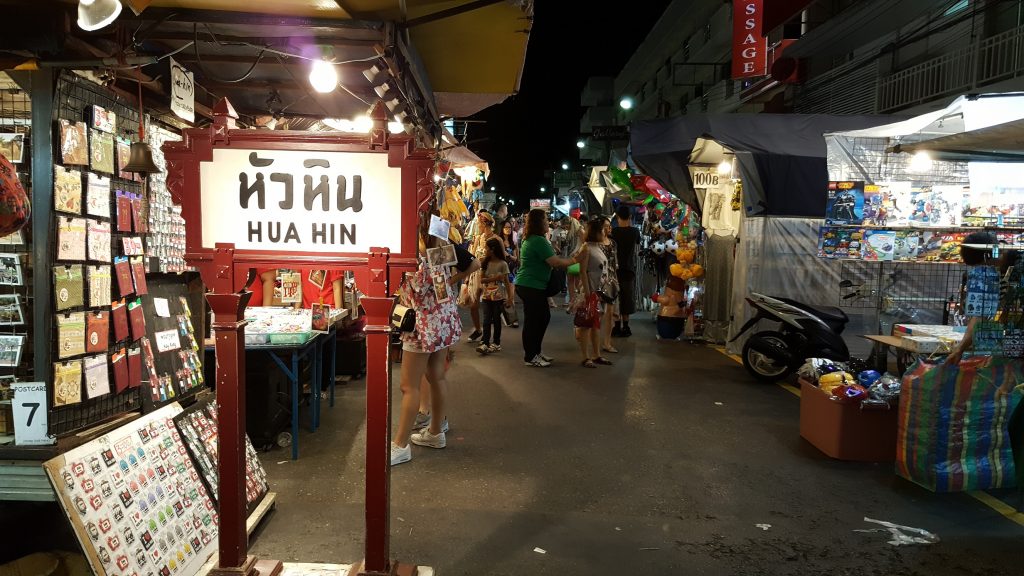 Night markets make up a big part of Hua Hin's nightlife, and it presents yet another excuse to launch into a shopping spree. While some night markets only come alive on weekends, check out Hua Hin Night Market for weekday evening whims. You can find a variety of knick-knacks such as beach wear, hand crafts, jewellery, souvenir-ish T-shirts and the ubiquitous Muay Thai shorts. That's not all. Knowing all too well that supper is indispensable in a Singaporean's diet, you don't have to go very far from the night market. You'll find vendors pedaling barbequed seafood and Thai street food to satisfy the hunger pangs.
1, Soi Sa Song, Hua Hin 72 Rd., Hua Hin, Hua Hin, Prachuap Khirikhan 77110 Thailand
Railway Market
This is probably one of the more unique markets you'll ever see for yourself in Thailand. On either side of the railway, it is cramped right to the edge with hawkers selling things from sweets and confectionery to fruits, vegetables and dried fish. You'd think the railway is inactive at first glance, but it's not. The train does roll over the market, and that begs the question: how does the train not barrel through the market and crush everything into a spectacular mess!? Check out the video to find out.
Muang Samut Songkram, Samut Songkhram75000, Thailand
Seafood With a View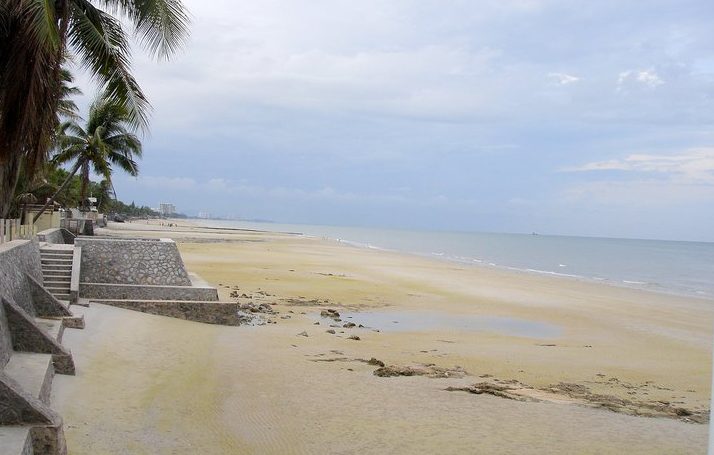 Where is seafood best enjoyed? Probably right where they came from. One of my picks for decent seafood fare is Baan Itsara, an outdoor restaurant situated right at the beach overlooking the Gulf of Thailand. It is best to settle for a meal over lunch time if you want a clear scenic view as you dig into their soy sauce grouper, insanely spicy som tam (Thai papaya salad) and oyster omelette. Ironically, what really sold for me at Baan Itsara was the coconut water that has just the perfect degree of sweetness.
7 Naeb Kehardt Road, Hua Hin Sub-district, Hua Hin District, Hua Hin, Thailand
Sheep Farm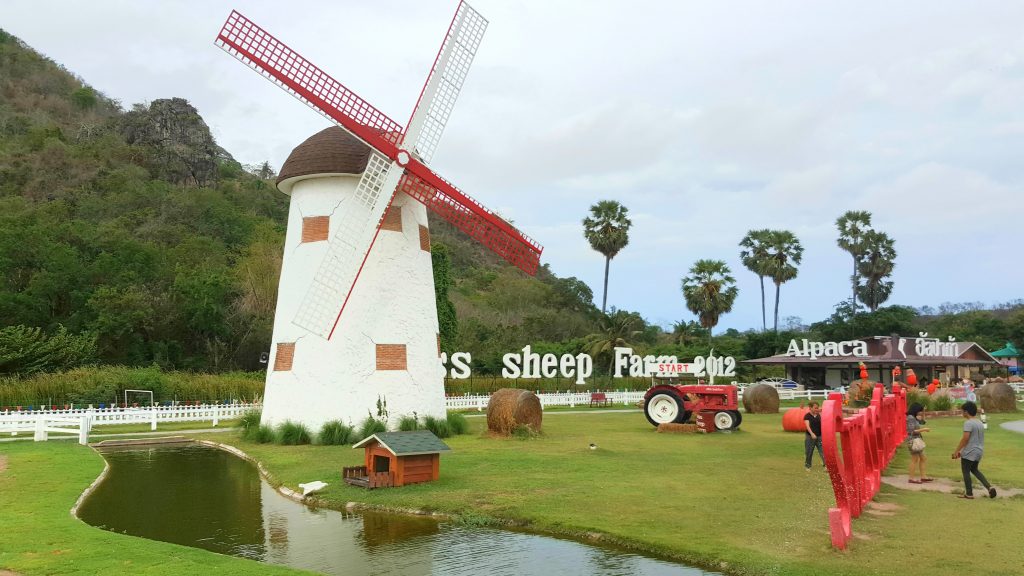 Hua Hin might come across some kind of a travel jackknife once you realise they have more than one attraction that emulates iconic destinations across the world. One such example is the Swiss Sheep Farm, which will whisk you over to the lush, grassy plains of Europe's countryside. Or maybe even New Zealand. For 50 baht, you can enter the Swiss Sheep Farm and exchange your ticket for a stalk of wheat grass to feed these woolly grazers. Try not to topple off balance when the sheep yank their grub off your hands. For an extra top up, you can feed them bottles of milk.
Kao Yai, Cha-am District, Phetchaburi 76120, Thailand
Shopping At Outlet Malls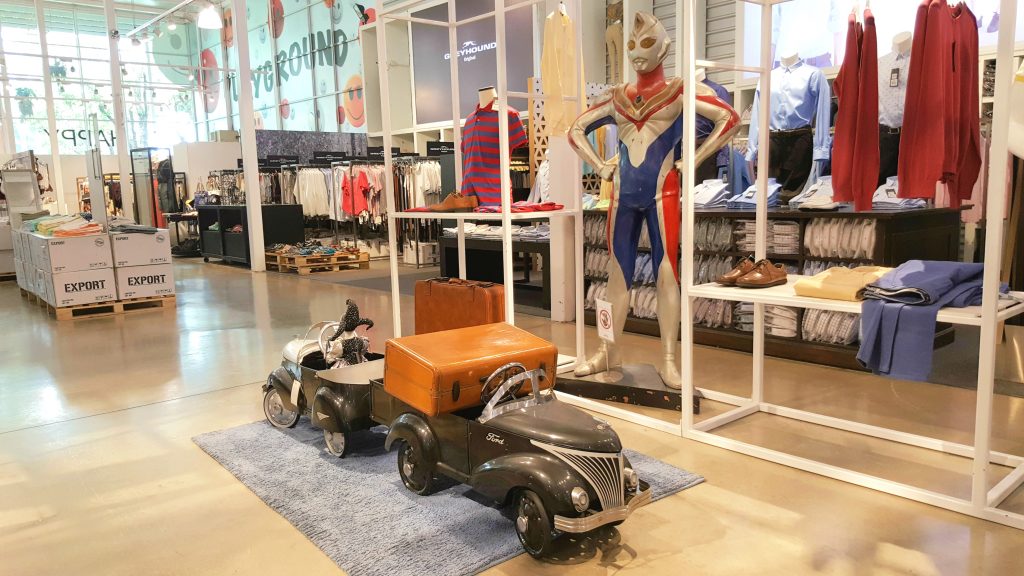 There are two main ones to snag your bargain buys: FN Factory Outlet and Premium Outlet Cha-Am. FN Factory is relatively new, so new that I found no one else there while I shopped the CK and Adidas aisles. There is also a hoard of women's fashion, sportswear, kitchen wares and home furnishings that you can pick up at slashed prices. Outside the outlet store, a short bridge connects you to a café and mart on the other side, a perfect stop to take home a selection of delightful Thai snacks for your friends.
1999/99 Petkasem Road, Cha-am 76120,Thailand
Vana Nava Hua Hin Water Jungle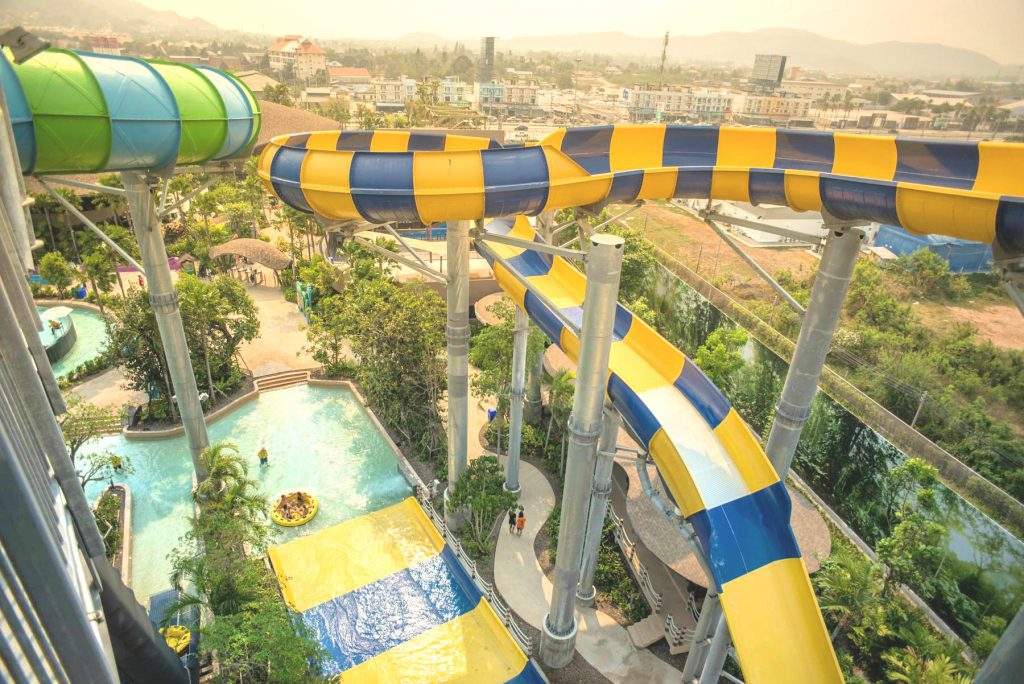 First time to Hua Hin? Then you should get your feet wet, quite literally. Vana Nava is a massive water park (3.2 hectares to be exact) housing some of the wildest rides that can propel you up to a speed of 45km/h. The colourful, gravity defying slides may look dangerous and the speed may sound more appropriate for a cruising vehicle rather than a human being in a swimsuit, but the water theme park ensures a 'fun without fear' approach by sticking to strict international safety standards and life guard supervision. When it is all said and done, head over to the massage pavilion. Too much fun can be back breaking. Admissions cost 1,000 baht for adults and 600 baht for children.
129/99 Soi Moo Baan Nong Kae, Nong Kae, Hua Hin District, 77110, Thailand