It has been such a long time since I have last visited Genting. I fondly remember its cooling weather amidst a serene mountaintop landscape and my childhood days enjoying its rides. Thus, it was with curiosity that I embarked on a recent trip to Genting; I wonder what has changed since then and gosh, I actually got to relive my childhood again.
Spacetastic Adventure with Ice Age Collision Course
Shortly after checking in, the first activity I tried was the Ice Age Collision Course. The Ice Age Collision Course is an educational and interactive game set for a duration of about 10 minutes per session. Teams comprising two to four participants each will undergo activities and solve puzzles at the course.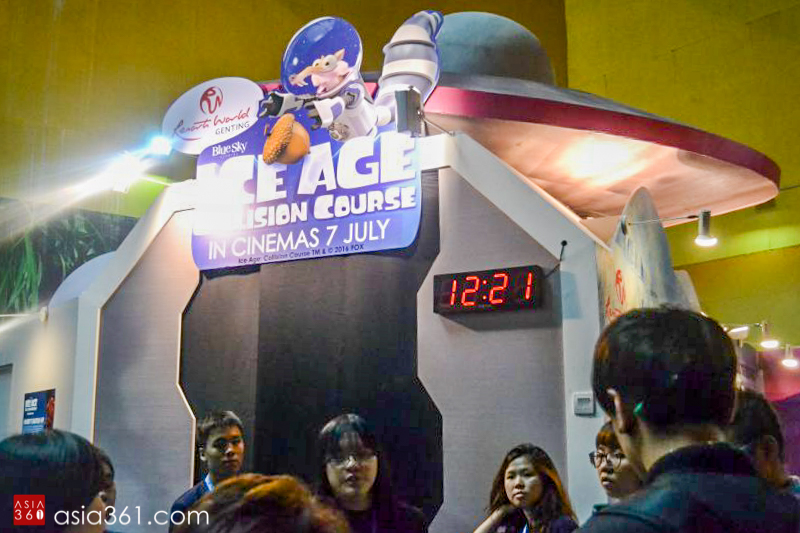 The obstacle course celebrates the release of the upcoming movie Ice Age: Collision Course; its puzzles feature characters from the Ice Age instalments such as Scrat, Manny, Sid and Diego. The story behind the obstacle course follows Scrat's pursuit of his elusive acorn which catapults him into outer space and sets off a series of cosmic events that threaten Earth. It's the task of participants to unscramble the puzzles and complete the quest within the time limit. Like the movie tagline suggests, it's "one small step and one giant mess"!
Kids and family would enjoy this obstacle course very much. I found the course to be engaging and well-designed. One of my favourite segments of the obstacle course was trying to twist the board and manoeuvre a ball through the maze into its end point. Tagged as a team of two, my friend and I were having difficulty figuring out the ways to complete this segment (we eventually succeeded!).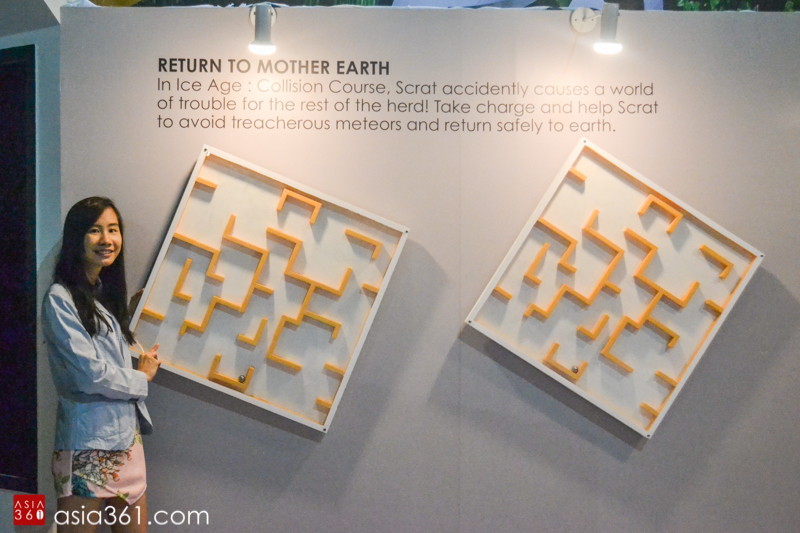 The obstacle course also highlighted fun facts about the solar system and constellations as part of its three challenges. Interactive and educational, it will provide families and kids with lots of fun along the way.
The promotional events for Ice Age will take place at First World Plaza from 10am to midnight, from 4 June to 24 July 2016. Genting Rewards members enjoy free admission to the obstacle course, likewise for First World Indoor Theme Park wristband holders and SnowWorld customers.
Fans of the movie will also have the chance to get up close and personal with their favourite Ice Age characters like Sid, Scrat and Diego at various meet-and-greet sessions set to be held on 18, 19, 25, 26 June 2016 and 5 to 10 July 2016. The hours scheduled: 11.30am, 1.30pm, 3.30pm, 5.30pm.
Food Factory 
After having a great time at the obstacle course, I headed to Food Factory for a hi-tea buffet lunch. The Food Factory is a brand new dining concept located on the third floor of First World Plaza.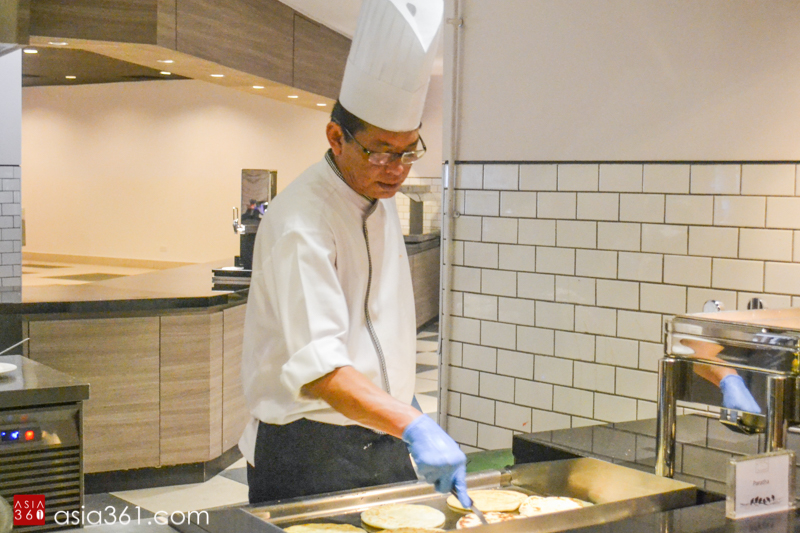 The restaurant serves a wide range of offering from four different counters, namely West Asian, East Asian, Western and pastry. At the Western counter, the stars of the buffet line have to be the pancakes and the chocolate fondue offering. Pancakes are made from a machine that churns out a piece every 10 minutes with the right heat consistency and size. The pastries section features nonya kuehs, cheesecakes, cupcakes and creme brûlée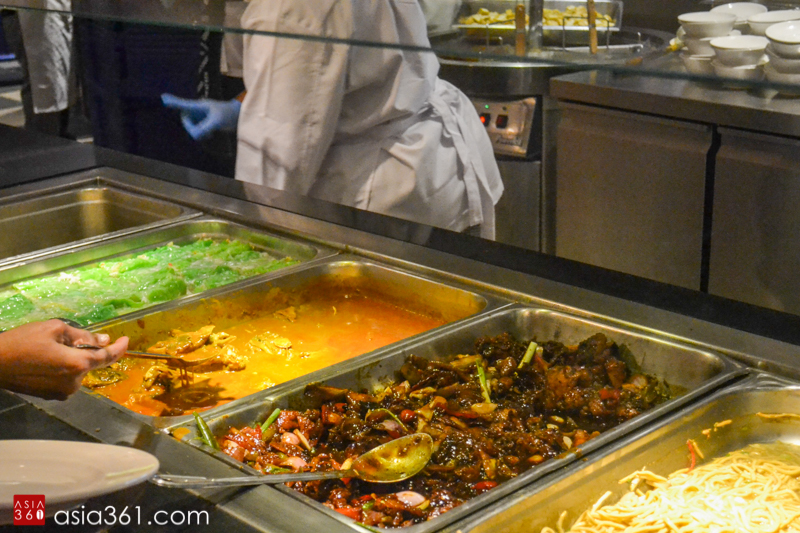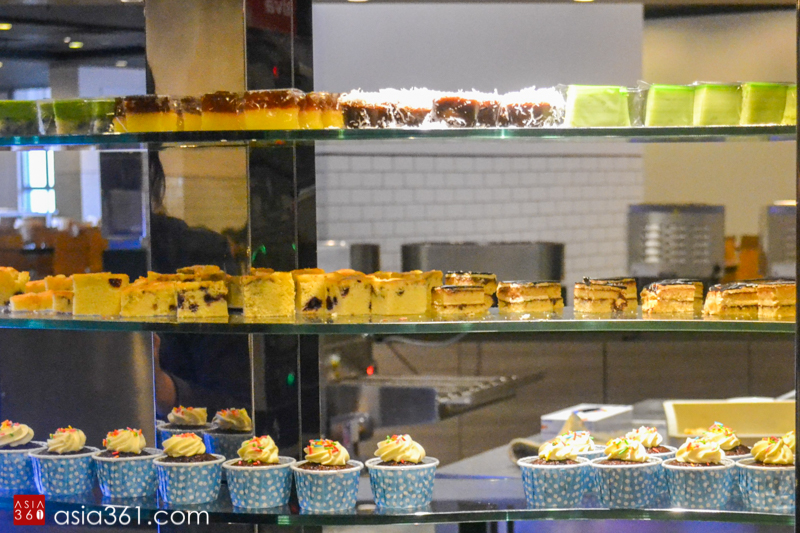 Among other choices are varieties of freshly baked breads and local buns, danishes, pancakes, cereals, nasi lemak, and many more. Pizza lovers will also enjoy freshly baked pizza from a large pizza conveyor such as pizza with tomato sauce and cheese and vegetarian pizza.
The Food Factory offers a hearty array of breakfast selections at a price that will not break your wallet, priced at only RM 29.00 nett per adult and RM 14.50 nett per child.
Power Rangers Live 
Do you miss your childhood superheroes? I was treated to Power Rangers Live, which was Genting's million-ringgit production. The live show is based on the two Power Rangers television series, the popular Mighty Morphin Power Rangers and Dino Charge.
The storyline goes that the Rangers, the five warriors chosen by the Energems to protect Earth and to prevent it from falling into evil hands, find themselves repeatedly engaged in battle with the villains, Fury, Poisandra and their sidekicks. Pink, one of the power rangers, is captured by the villains. The production was packed with non-stop action. It kept me on my toes throughout and was no doubt a visual feast with dynamic characters.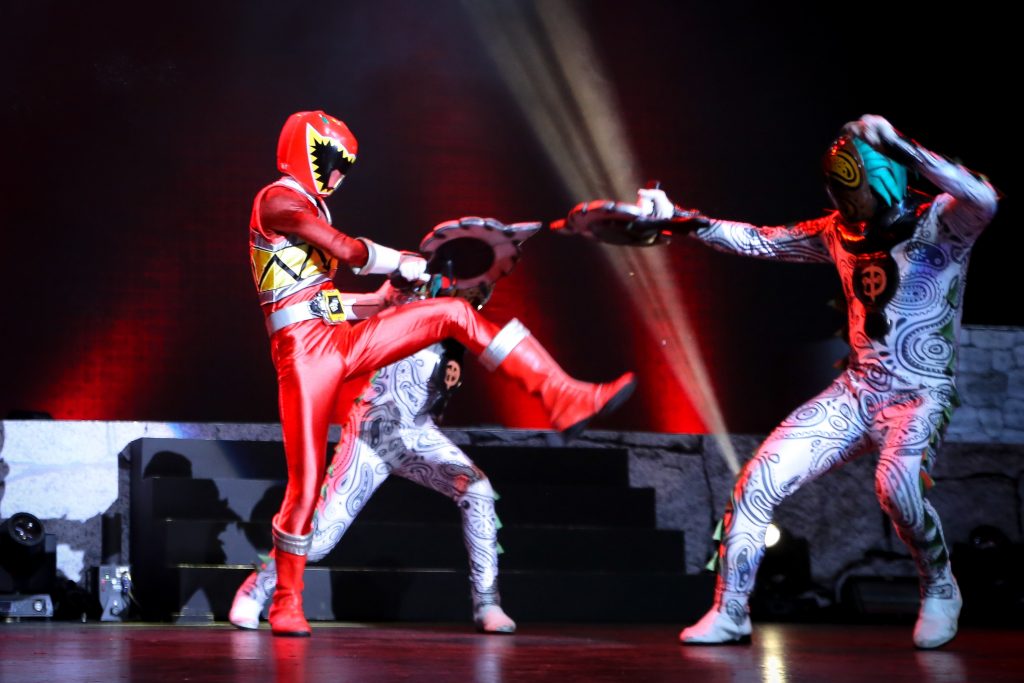 Families and kids are bound to be entertained as this production is highly engaging. I found it particularly interesting that the action was not merely confined to the stage, and that there was offstage action as well! Certain scenes took place at the audience seating area where the audience could get up-close-and-personal to the villains and power rangers. Indeed, Power Rangers Live lives up to its name to being the first ever Dino Charge live show in the world.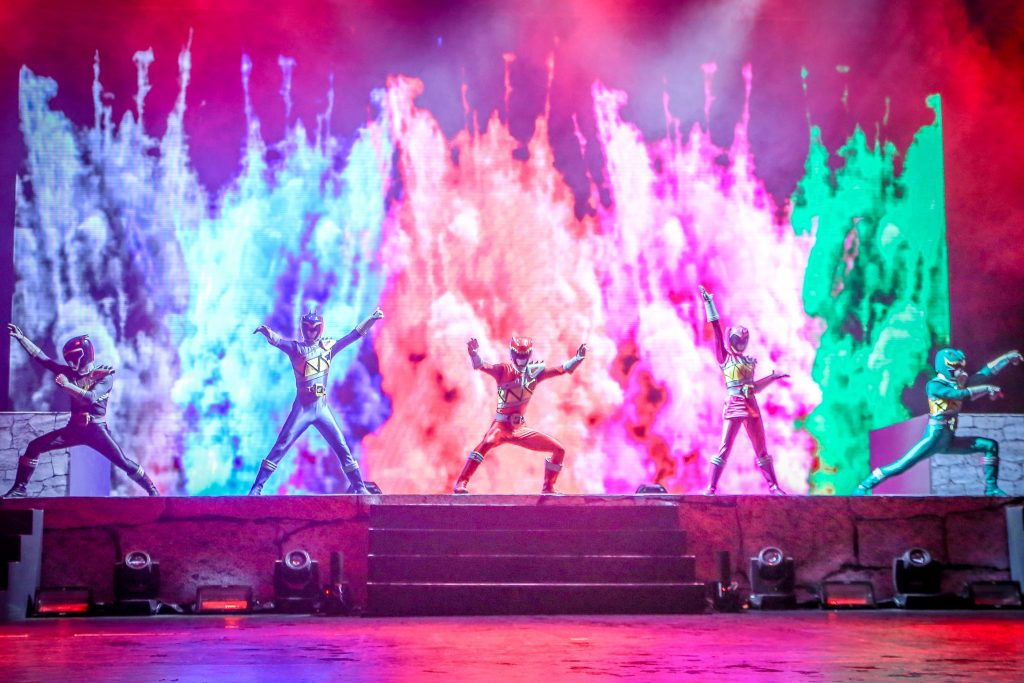 The production does bring to life the actions Power Rangers are best known for – in this case, battling Sledge's Army for the magical Energems that hold invisible powers. Photo opportunities are also available when the show ends. I had the chance to take a personal photo with my favourite superheroes.
Tickets to the live show at Genting International Showroom are priced at RM108 (VIP), RM88 (PS1) and RM68 (PS2). The show will go on till 26 June 2016. The superheroes will also meet their fans at specific hours namely 12 noon and 7.30 pm at the Times Square Stage, Power Rangers Activation Booth at Universal Walk, Genting Grand lobby and at the Genting International Show Room Areas. For more information, you can call them up at 03-27181118 or log on to www.rwgenting.com.
Awana Rajawali Coffee House
When it came to dinner time, I embarked on a sumptuous buffet spread at Awana Rajawali Coffee House. An all-day dining restaurant located at Genting Highlands Awana Genting Highlands Golf & Country Resort, Awana Rajawali Coffee House serves a wide selection of local and western delights.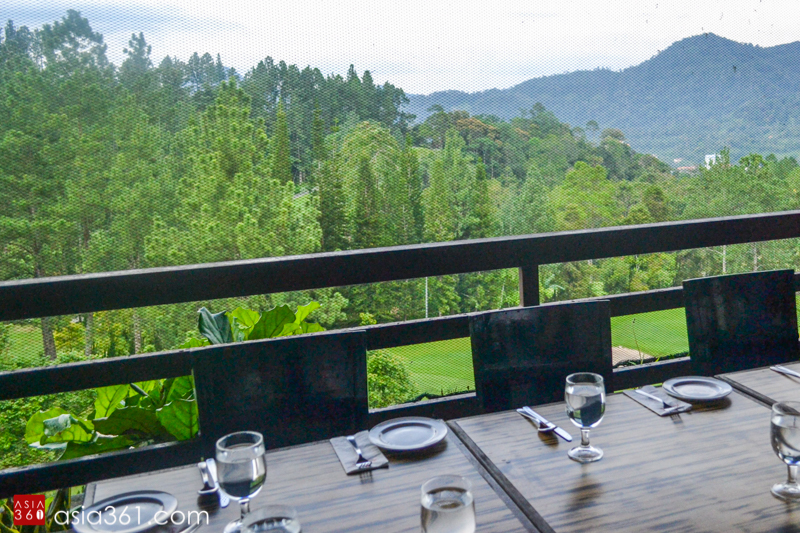 It is an ideal place to unwind and relax in the fresh air which offers an unobstructed view of the mountains. I especially liked its alfresco seating area which was where I was seated at.
Some of its dishes include channa masala veg and clams in oyster veg. For drinks, Awana serves rose syrup with milk, orange mixed lychee cordial, coffee and tea. There is even a mini do-it-yourself ice-kachang machine station where one can make an ice-kachang to their liking with the ingredients provided. I particularly liked the impressive desserts station.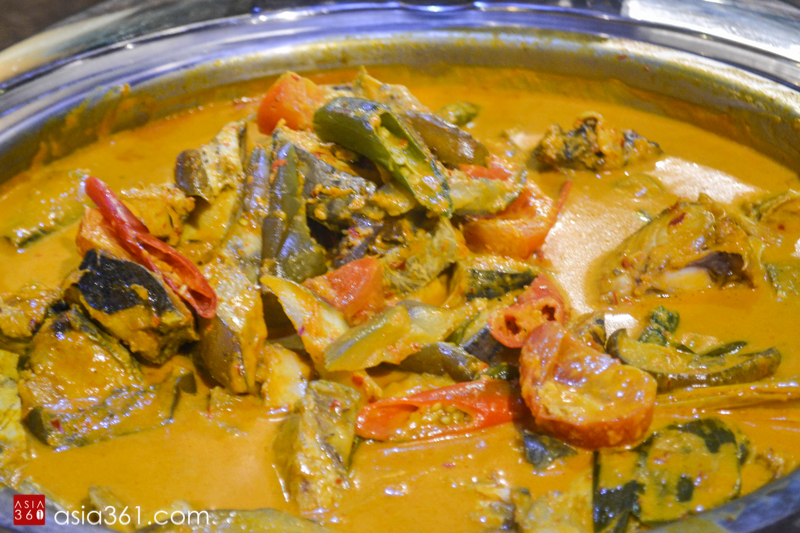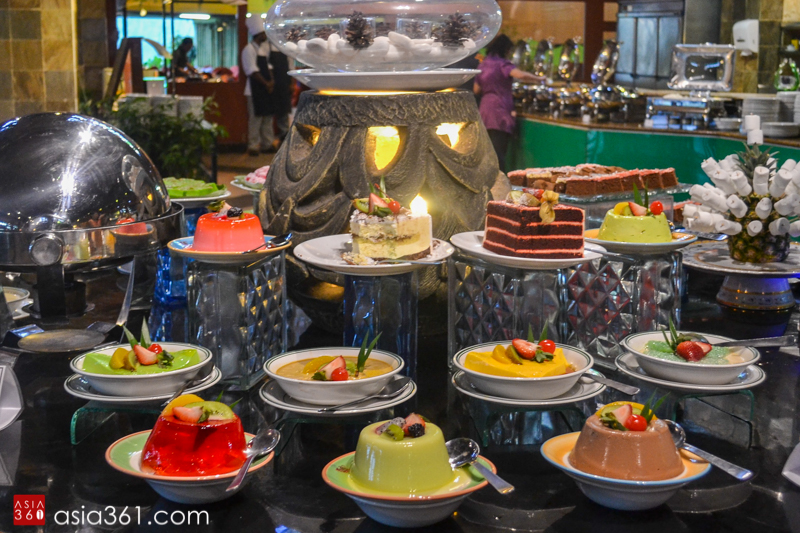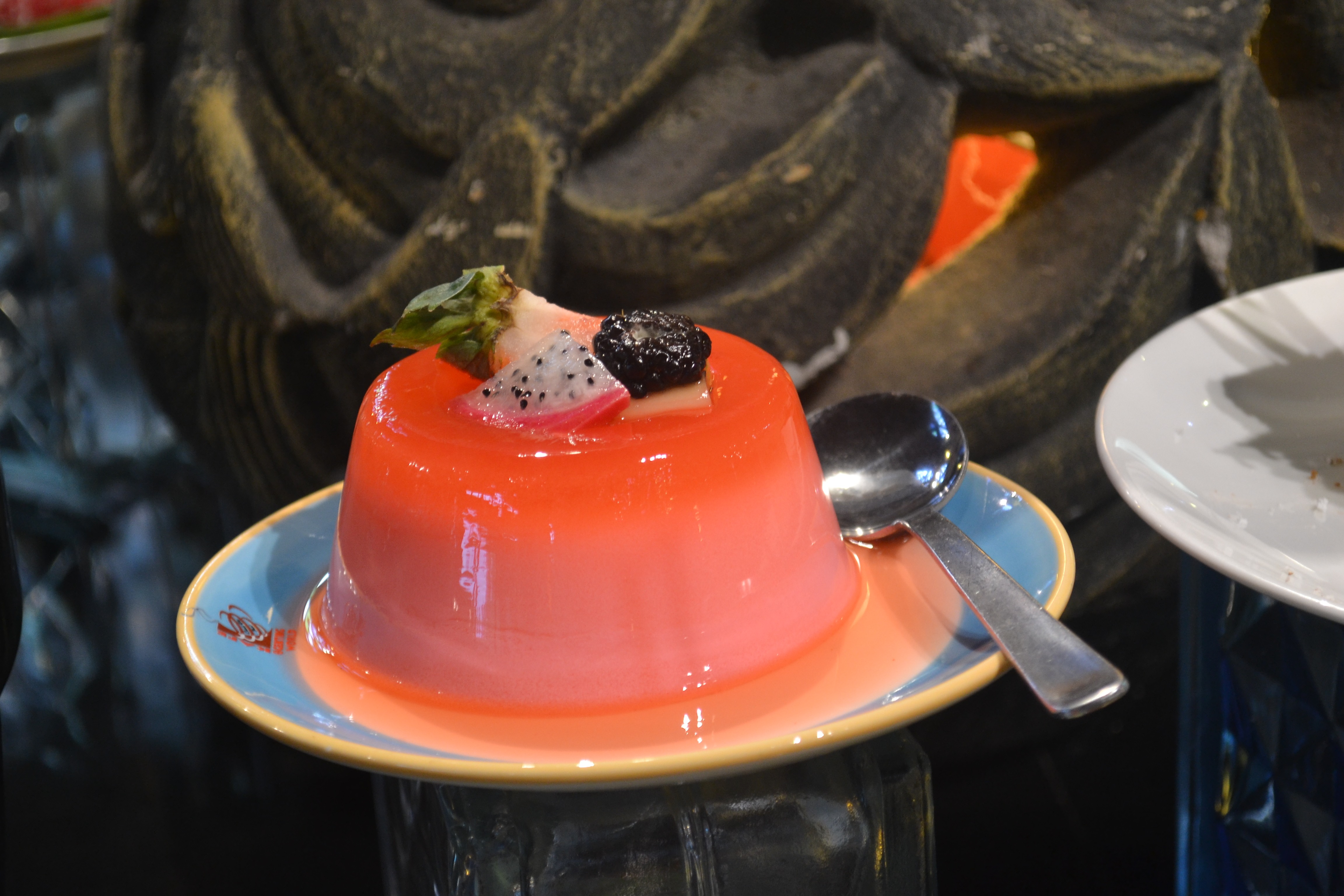 The dessert station offers puddings, kuehs, cakes and jelly. The desserts were exquisite and I enjoyed its range of puddings the most. Fans of chocolate fondue will be thrilled to known that a chocolate fountain is also available at the buffet.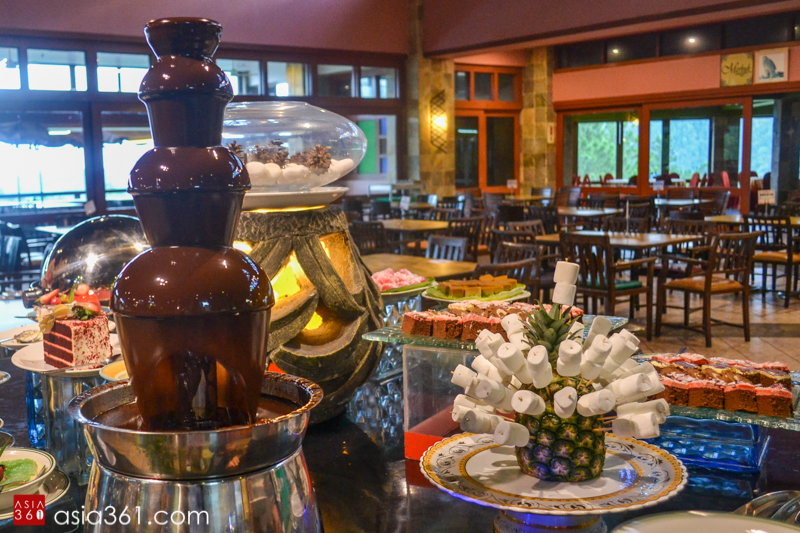 A buffet breakfast is priced at RM 32.00 nett (adult) and RM 16.00 nett (child/senior citizen). For buffet lunch, it is priced at Rm48 nett (adult) and RM24 nett (child/senior citizen). For buffet dinner, it is priced at RM68 nett (adult) and RM 32.50 nett (child/senior citizen).
Overall, I enjoyed Genting's latest offerings tremendously. I got to experience my childhood superheroes with Power Rangers Live, had an exciting time at the Ice Age Obstacle Course and savoured the sumptuous spread at both the Food Factory and Awana Rajawali Coffee House. I left feeling like a child all over again.