Nothing beats a full body massage and spa if you're looking to unwind over the weekends. However, spa services in Singapore are notoriously over-priced. For those who don't have deep pockets and yet wish to treat themselves to a well-deserved spa treatment,  you can have one at Spa Central Batam, which basically is just a short ferry ride away from Singapore.
Quality service for half the price
Most of us might be skeptical about the service we are receiving, especially when we pay half (or less than half) the price for massage and spa services at Batam compared to in Singapore. For instance, a one-hour aromatherapy full body massage cost me about S$24.50 in Batam, which is less than half of what I usually pay for in Singapore. You must be thinking, surely there's a catch somewhere?
But fret not, because the quality is not compromised for the price at Spa Central Batam.
For one, the decor and facilities at Spa Central Batam is equivalent to an upmarket spa parlour in Singapore. The corridors along the individual rooms are neatly decorated with lighted candles, creating a soothing ambience.
As I was travelling with a companion, we were allocated to the VIP rooms which had double massage beds, accompanied by a private bathtub.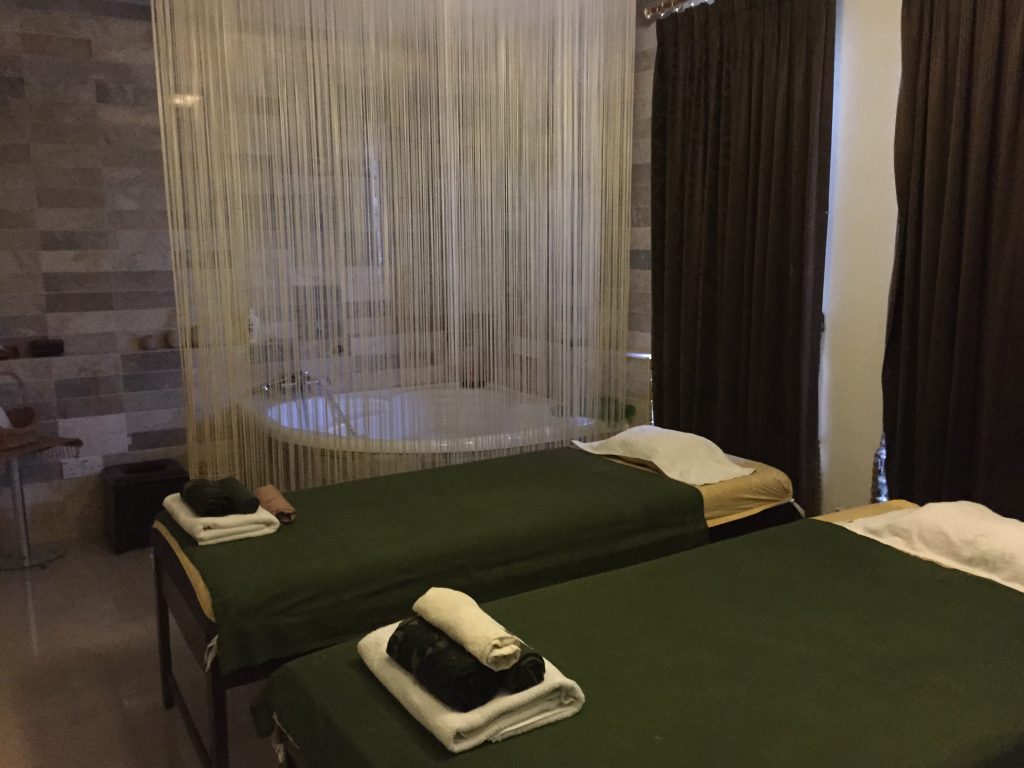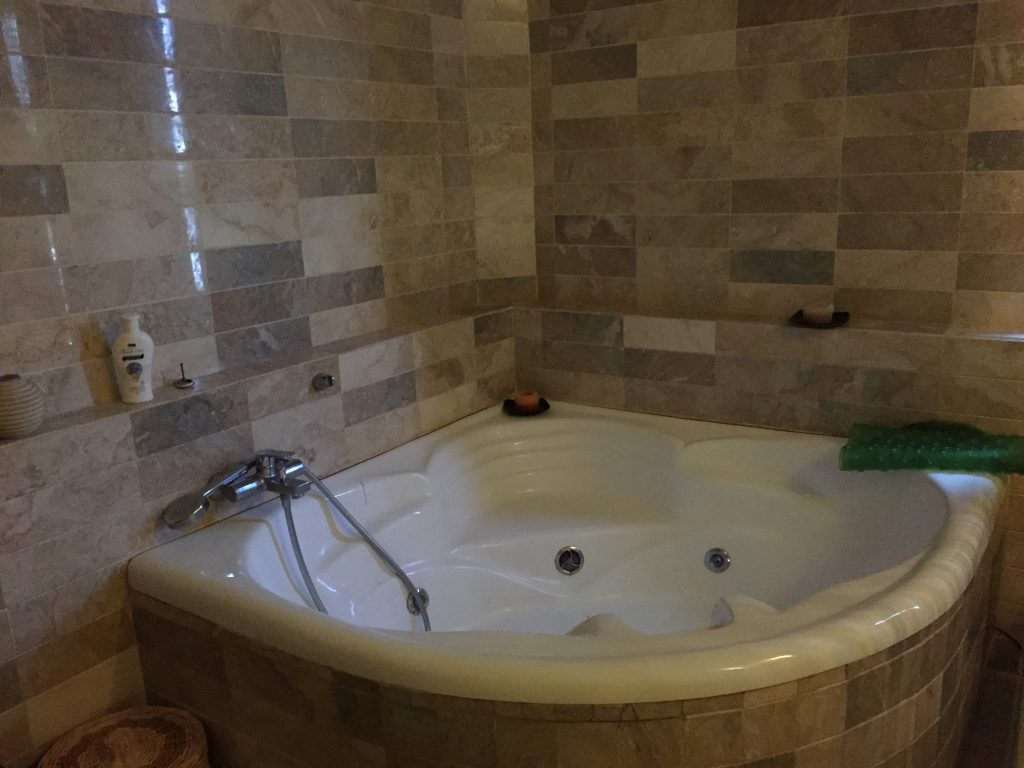 If you are on a solo trip, you can also enjoy quality treatment in one of the private rooms.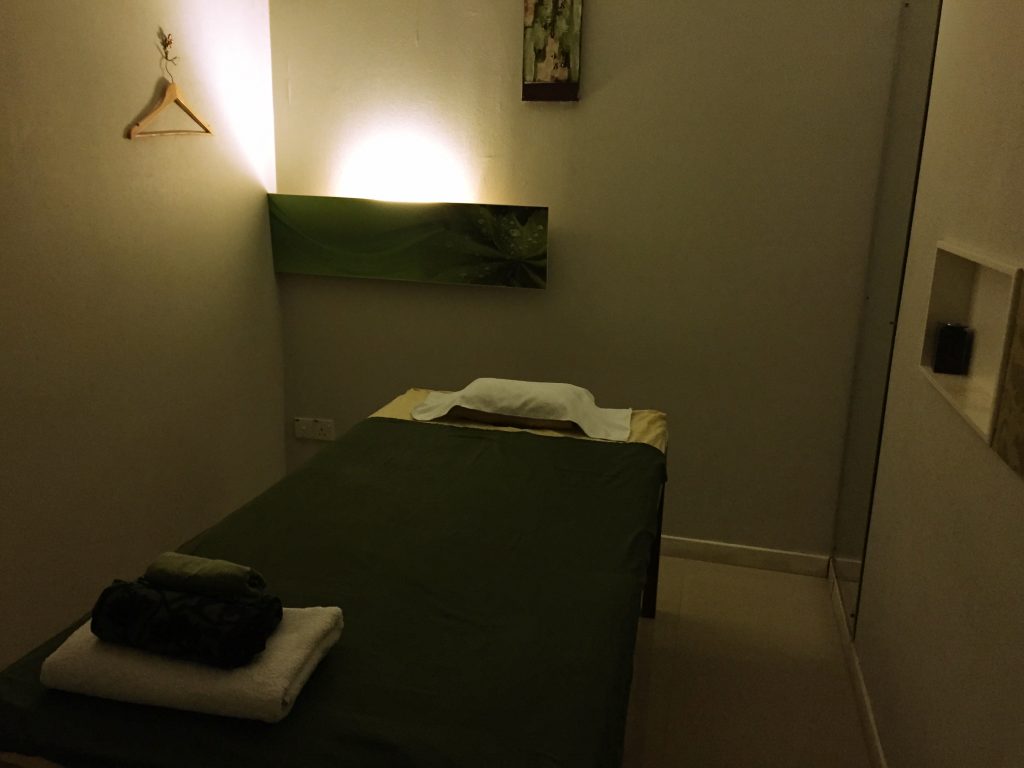 Spa Central's masseuses are professionally trained by ex-Banyan Tree therapists and certified as well. My masseuse was extremely conscientious about exerting the optimal level of force when performing the full body massage and constantly ensured that there was zero discomfort throughout the service.
We begun our treatment with a foot wash and scrub, followed by an aromatherapy massage, which was highly recommended by the spa director. The 120-minute long massage was deeply relaxing, and my muscle aches were effectively eliminated after the treatment. Besides the aromatherapy massage, Spa Central Batam offers a wide array of massage services such as the Sport/Herbal/Hotsone/Lomi Lomi and Swedish Massage. Customers can receive consultation on the most suitable type of massage service, depending on their targeted needs.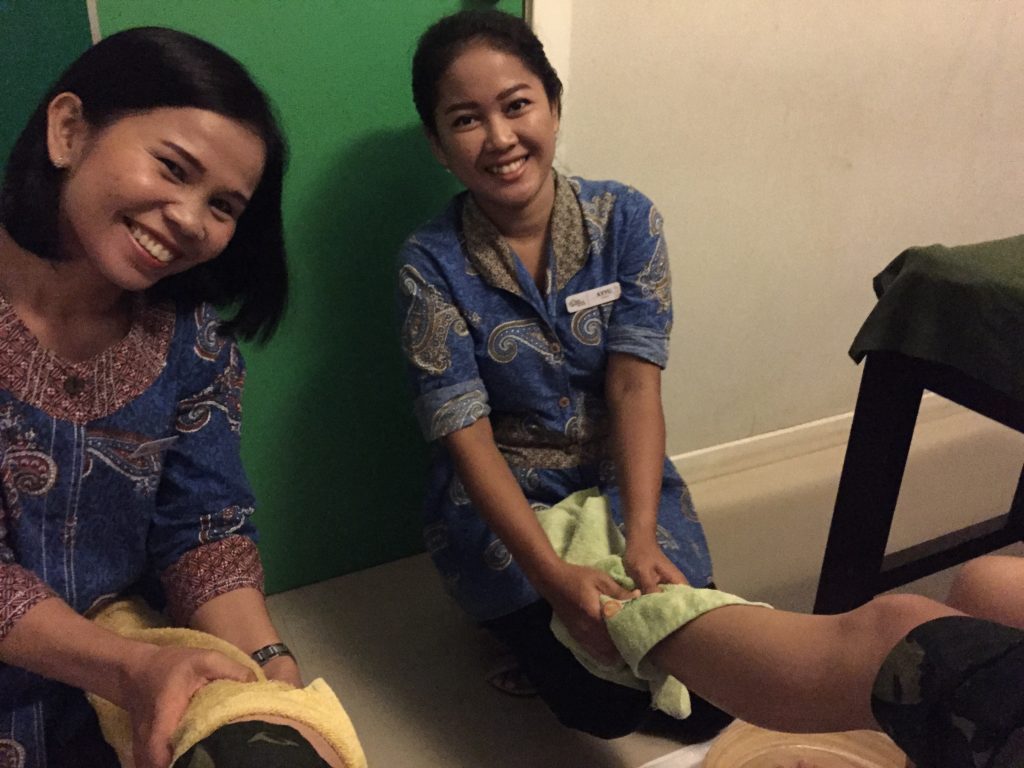 Our treatment also included a full body scrub and a body bath, which took 30 minutes long. Depending on the your preference, you can choose from a variety of scrub – turmeric, green tea, chocolate etc. For a detoxing function, I opted the green tea scrub. By paying a mere S$18.40, I received a deeply exfoliating scrub from head to toe!
After our soothing treatment, we were served with some light snacks, accompanied with Ginger Tea and Cucumber drink.
For a greater cause
During my trip there, I learnt that Spa Central Batam hires single mothers who are divorced from their husbands. These single moms might have difficulties looking for a job, given the social discrimination that they face in Batam. By employing their services, we are effectively helping to contribute to a greater cause.
Absolute convenience
Spa Central Batam offers free chauffeur services from Batam's ferry terminal to the Spa, saving the hassle of looking for transportation to the Spa. You can also opt for transportation (at zero cost) to any desired location within Batam City after a relaxing treatment.
Most importantly, you do not have to reserve any ferry tickets from Singapore to Batam, vice versa, as this will be done by Spa Central Batam as well. Their reservation comes at a cheaper price than a direct booking, so you're effectively paying less and getting more convenience with regard to your travel plans. We are sure planning to hop on a ferry pretty soon for our next spa treat.
Spa Central Batam
2nd Floor Club House @ Central Sukajadi
The Central Sukajadi
Batam – 29444
Riau Islands – Indonesia
Tel: +62 778 736 7512
Book your treatment via: +62 821 6990 0341 (Whatsapp) or online.