Mirror mirror on the wall, who is the darkest of them all? In the hairy chested world of zythology (study of the brew), that would be Guinness Foreign Extra Stout. On the SRM colour chart for HTML tones, it is pretty close to absolute black, and on the Pantone colour palette, it is a 426C. The mysteries behind one's innate, primal instincts and fears that are cloaked in the dark evoke curiosity and consternation at the same time. However, as part of the generation schooled by Hong Kong actor George Yam, I find no fear in the dark.
Guinness Foreign Extra Stout, the bread-winning older brother to the urbane, creamy bar-pulled Guinness Draft, has been with Singapore since the first years of its independence. It has grown to be as iconic in Singapore as chicken rice and has even been given a Chinese dialect name by its adoptive Singaporean family – Ang Ji Kao (红 舌狗), which means red-tongued dog.
The pioneer generation has even devised various recipes to increase the potency of the already robust and bold beverage. The most famous version calls for a raw egg yolk that would keep the drinker as hardy as this stiff drink, good for coolie-ing all day and nights of carousel.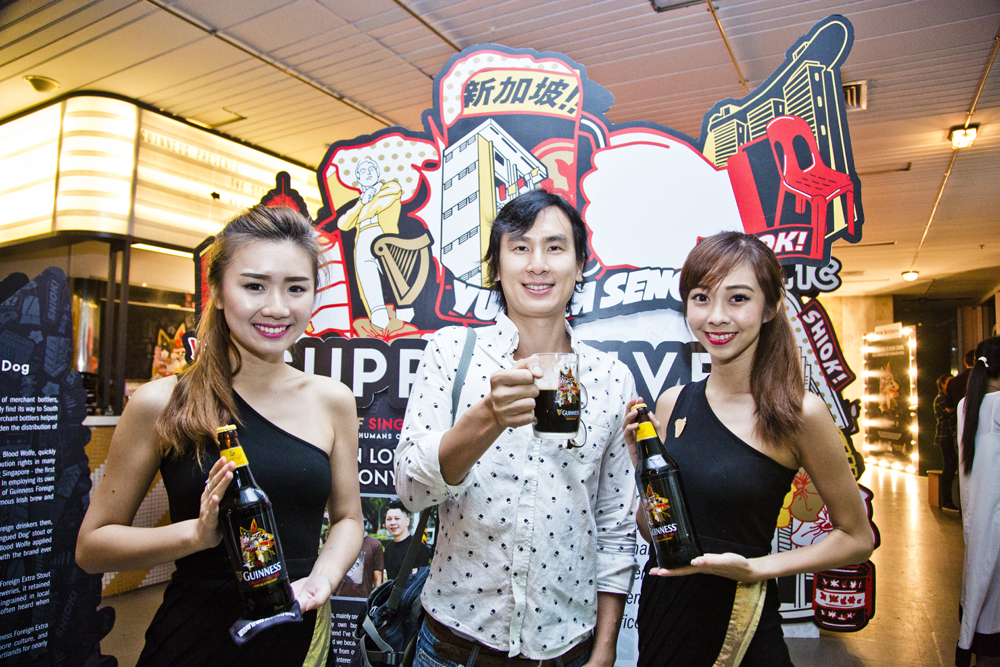 Having been around since the first cask reached our shores in 1869, its history has become intertwined with that of our nation. To mark almost 150 years of residence on the island, limited-edition designed bottles and cans have been released to commemorate the occasion. The artwork incorporates recognisable symbols of everyday life in Singapore like the Raffles statue along Boat Quay and the red plastic chair at most hawker centers. It pays homage to what it means to be Singaporean and weaves a tapestry of nostalgia.
As part of this effort, Guinness also collaborated with Humans of Singapore to publish a coffee table book showcasing the dreamers, the innovators and the do-ers who have inspired us through the years. Titled "Men of Singapore", the book records the true stories of men who embody the shared values of generosity, authenticity, innovation, courage and supportiveness. The book consists of 25 unique stories to jump into with a good mug of Guinness.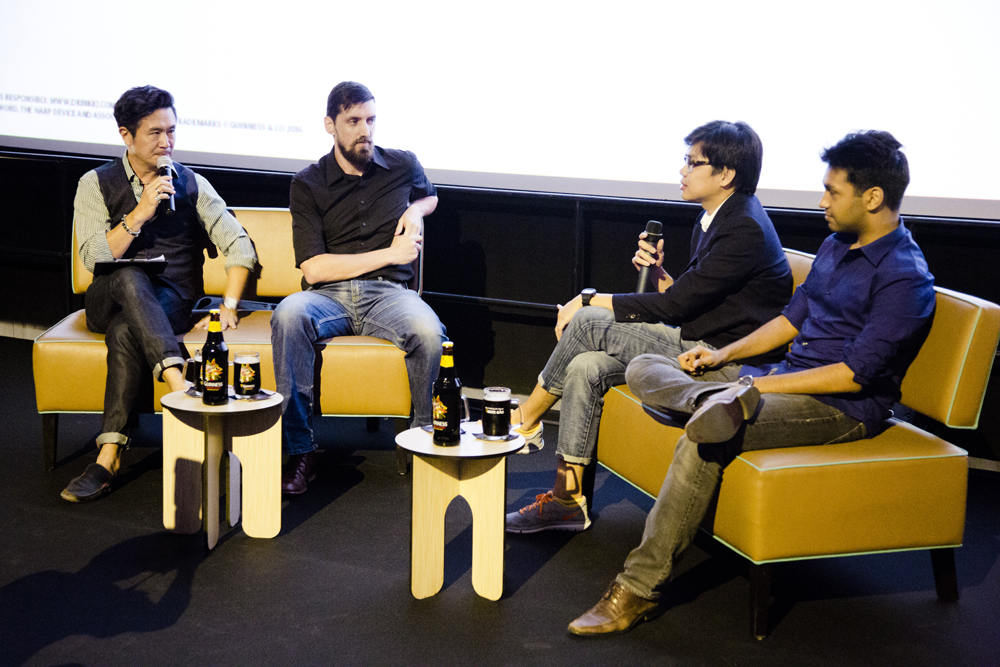 To spread the festivities island-wide, Guinness will be offering prizes up to S$60,000 worth of furnishing vouchers who purchase Limited Edition bottles or cans. From now until end May, three lucky winners who purchase six-pack Guinness Foreign Extra Stout Limited Edition cans will stand to win S$10,000 worth of home furnishing vouchers, if the letters "DOG" are found on the underside of the tab.
For more information, visit the Facebook page of Guinness Singapore.