Huawei's new flagship model phone, the Mate 8 has been released for about a month. It has garnered positive reviews with its class leading features like an ultra long-lasting battery, an all-metal construction and the powerful Kirin 950 chip with SmartPower technology, leading the brand to a watershed moment. In little more than 25 years after its humble beginnings, Huawei has grown to become one of the world's top three patent applicants, serving 140 countries and a third of the world's population.
Named as China's largest innovator by Thomson Reuters, Huawei is a brand in flux, constantly evolving, ceaselessly improving. What is really intriguing is what we can expect to see from Huawei next. With this in mind, Mr. Cheng JiangFei, Managing Director of Huawei's Singapore office gives us a peek into some of the company's business strategies in a candid interview.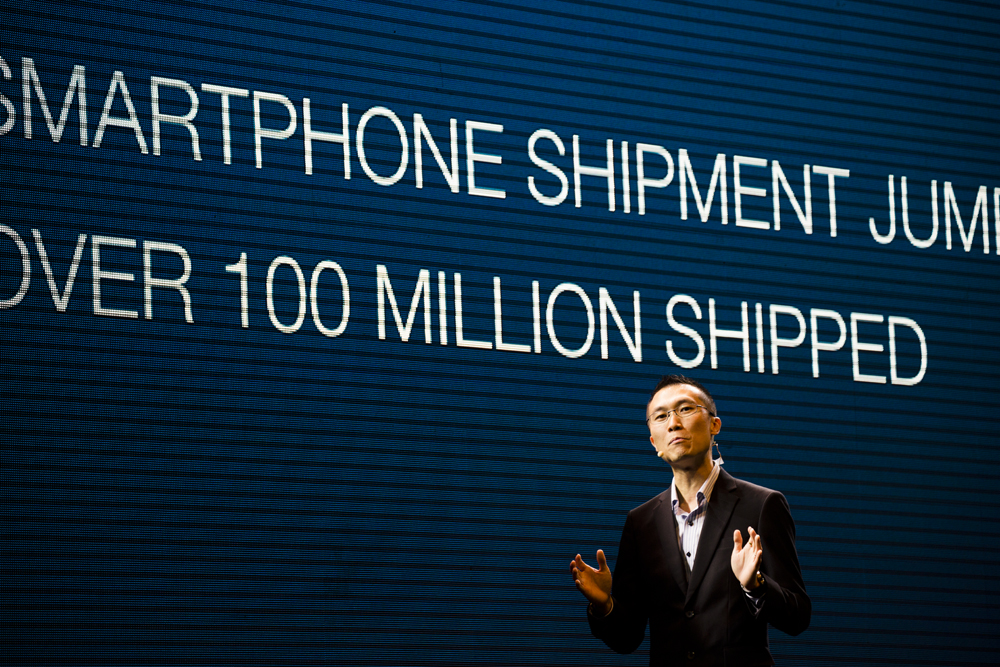 Asia 361: What is Huawei's growth strategy?
Cheng: Huawei is the world's third largest smartphone maker and we aim to become the world's top maker of Android devices, and to eventually become the world's most popular consumer electronics brand.
Huawei is strategically investing in new areas including smart wearable devices and smart home appliances. With its advantage in mobile broadband connection, Huawei is aimed to provide better and smarter service to consumers by grabbing opportunities within the Internet of Vehicles and the Internet of Things, combining big data with cloud service and establishing a "hardware+software+service" business model.
Asia 361: How are some of the rebranding initiatives? I see the Mate 8 is a much more exclusively positioned product.
Cheng: Huawei has always put development of technology and customer satisfaction above all else and this is no different in the smart phone space. However, unlike our traditional customers, we cannot expect smart phone shoppers to come to us and discover Huawei on their own. Because of this, we are working to build our brand story and engagement around the world through advertising, sponsorships, and events which enables journalists such as yourselves to get to know us a bit better, try our products and tell that story to your readers.
In 2015, we launched the Huawei unisex and ladies watch with supermodel Karlie Kloss and Sean O'Pry. We collaborated with Vogue China and luxury fashion house Fornasetti to launch our exclusive Fornasetti-designed strap.
On 17 March 2016, in line with the positioning of the brand as a convergence between fashion and technology, Huawei announced a partnership with Lionel Messi to showcase the brand's alignment with people and brands that demonstrate, and strive towards its shared value of connecting greatness.
For the Singapore market, 2016 will see progression on several fronts:
Customer service – From a business standpoint, customer service remains one of the essential engines of growth as well as brand affinity. We will continue to grow our retail presence, making it easier for consumers to find us and interact with us. As we believe in providing an end-to-end customer experience, we will be improving the Huawei shopping experience through innovative displays and strong after sales services such as door-to-door delivery. We are also first in the market to offer two years warranty.
Innovation leadership – 2015 was also a year of firsts in terms of product innovation. Our first Nexus, our first aesthetics research center and more. 2016 promises to seal our position as one of the most innovative, R&D focused consumer tech brands in the market.
Product portfolio and form factors – Expansive and aesthetically pleasing. We already have one of the most complete portfolio in terms of form factors and we will continue to refine those further.
Essentially, our strategy in meeting diverse lifestyle needs remains the same. We will continue to strengthen our sales and service network. Of course we will continue to focus on talent. We are building arguably one of the best consumer technology teams across different functions in the country to support our aggressive growth roadmap. So these initiatives will continue through 2016.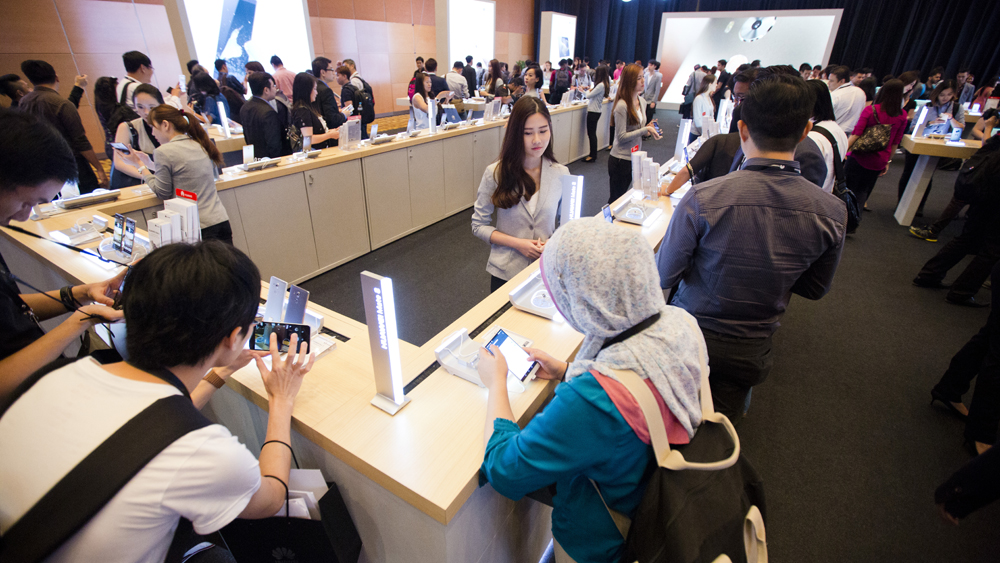 Asia 361: What are some of the proprietary technologies Huawei is working on? 
Cheng: To create a flawless camera that captures stunning images, Huawei invested $98 million to develop the proprietary image sensor processor, allowing for faster focusing, higher clarity and more accurate colour shading.
Asia 361: Any upcoming exciting partnerships? 
Cheng: Globally Huawei has announced partnership with Leica. In line with our brand directive to explore more innovative partnerships, we are always exploring opportunities to bring consumers new experiences.
Asia 361: How has Huawei achieved the success it now enjoys that we can see it worked hard on, in the last few years?
Cheng: Keep our ears close to the ground and improve user experience based on real-time feedback. Huawei invests 10 percent of total revenue in R&D yearly. Take pride in our design philosophy  – grow talent in this area. We show our commitment through the establishment of the Aesthetics research centre in Paris in year 2015.
Asia 361: What are some of the R&D, ergonomical, eco-friendly considerations Huawei has in designing the Mate 8?
Cheng: Huawei is committed to its customers and providing meaningful innovation and technology for them. Through extensive R&D, the Huawei Consumer BG provides meaningful innovation for its customers.
Listening to its customers' needs has led to the Huawei Mate 8 which is a power house that delivers productivity in a refined and elegant design.
In designing the Mate 8, Huawei had in mind the highly motivated on-the-go professionals who are determined to succeed. It is the most powerful smartphone in the market with the best performance, power, camera and large display screen. For example, Mate 8's refined and elegant design is made from aerospace-grade aluminium, created through 52 processes in addition to the diamond cutting technology and a precision procedure of a computer numerical control machine (CNC 4200S series)
Mate 8 has great computational power and efficiency, giving it an ultra-long battery life so users are always connected. Powered by the Kirin 950, Huawei's best-ever SoC, a fully-charged Mate 8 will enable up to 2.36 days of normal use or 1.65 days of heavy use. This is only possibly through the new EMUI 4.0 smart-power technology which maximises energy efficiency.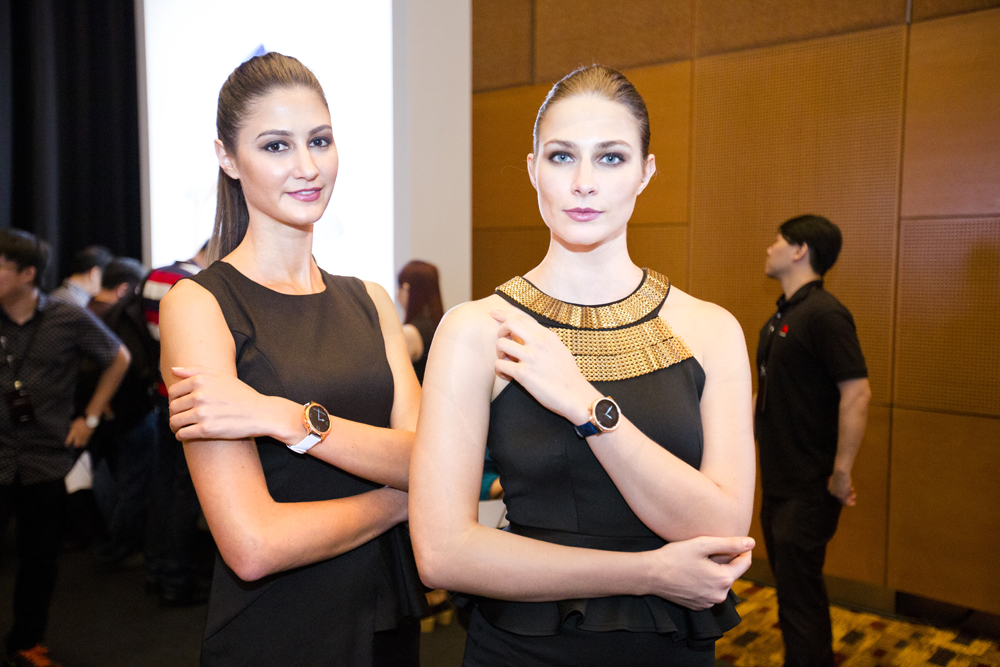 Asia 361: Where does Huawei see itself in the crowded cellphone market? What are some of the USP of Huawei products?
Cheng: We aim to release products that are suited to individual needs. Our commitment to making things possible ensures that our smart phone product offerings continue to be strong and competitive. With a variety of choices for consumers and our ability to quickly deliver new devices and features based on consumer demand, we will actively maintain and expand our leadership position in the smart phone market.
Huawei continues to expand and invest in new industries including smart wearables and smart home devices by leveraging Huawei's strong capability in mobile broadband connectivity field.
We see our mobile phones as part of the smart universe through smart phone-controlled smart home by integrating smartphone apps, communication modules and sensors to home devices, bringing Internet of Things to the home environment.
Asia 361: What is the best thing about working with Huawei?
Cheng: New challenges to the market and see our brand surmount it, I believe this will be the most valuable experience in my life, to experience and witness the strong growth of brand.
Read also: First Look at Huawei Mate 8, the Fastest Android Phone in the World