The world seems to be coming to Singapore these days. If you are up for some great French food, meet chef Fabien Pairon a little more than halfway at The Knolls at Capella.
Sporting the red, white and blue tricolour on his collar which identifies him as a winner of the distinguished Meilleur Ouvrier de France (M.O.F) in a specific category (the "Meilleur Ouvrier" or best craftsman is awarded a lifetime recognition in fields ranging from graphic arts to hospitality), Chef Fabien Pairon earned his accolade in the preparation of chacuterie or preserved meats. Chacuterie, however, extends beyond cold, chilly pâté, rillette and fois gras. It also includes warm flakey pastries. That aside, as a professor at the prestigious Ecole hoteliere de Lausanne, Chef Pairon's culinary knowledge encompasses a broad range of recipes and not just cold cuts.
The hotel itself, is an absolute delight to visit. It is quiet in the evenings, almost private. The calm atmosphere puts you in a mood for something exquisite and the specially crafted four-course dinner with wine pairing will hit the spot.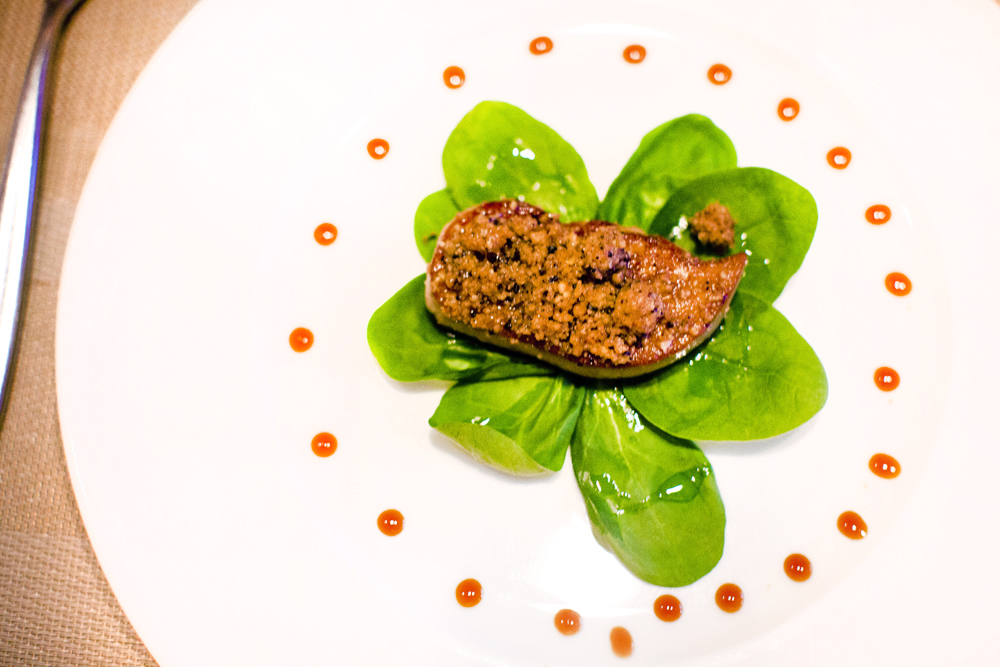 Looking over the menu, it is immediately apparent that creative liberties were taken with what looked like quintessentially European staples. Unfettered by rigid expectations of the home crowd, Chef Fabien takes the opportunity to be playful with textures and tastes. For starters, the fois gras, was topped with a crust of coarsely ground coffee, hazelnut, flour and salt. This added dimension to a dish that would otherwise be too tired to wow the crowd, made it a novel experience all over again. The crunch and rough texture made an interesting contrast against the oily smooth bed of fois gras. For that added Asian note, beads of soy sauce were arranged in a ring, alongside the appetiser, to be mopped up with each forkful.
The seafood ravioli was open on one side, the top layer replaced by a clear sheet of gold flecked agar agar. The accompanying sauce was whipped into a savoury moose with a slightly sweet aftertaste. The traditional concept of a ravioli as a dumpling was abandoned here to create a lighter dish, that would not weigh down the diner early on, as this was only the second dish.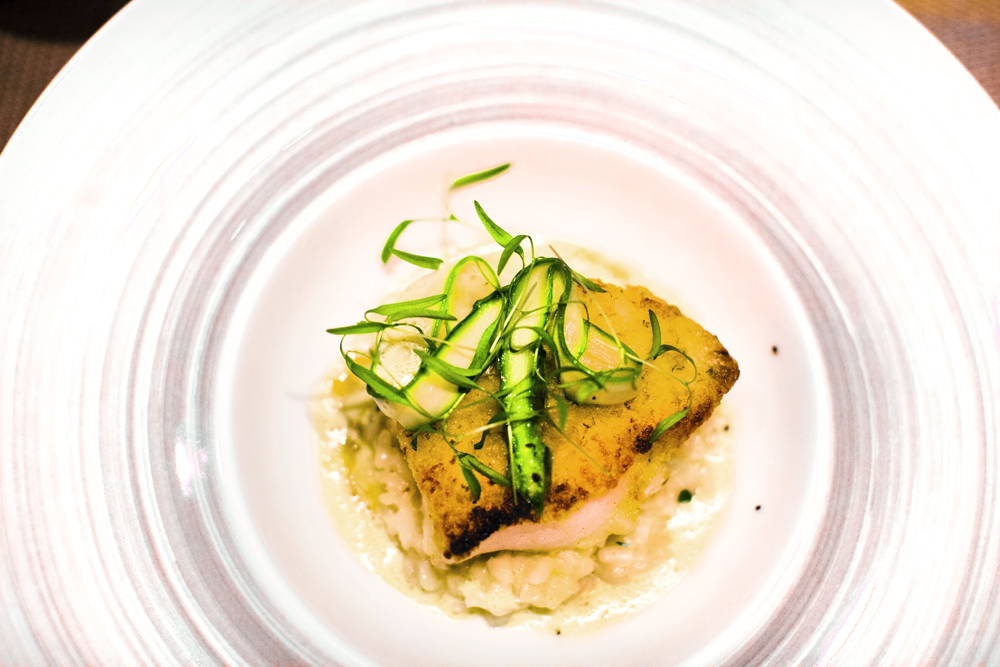 As the main course, cod in a creamy risotto was served with a layer of parmigiano cheese. Not to be dismissed as a casual inclusion, the cheese is the very ingredient that makes the dish stand out, with its sharp taste and granular texture.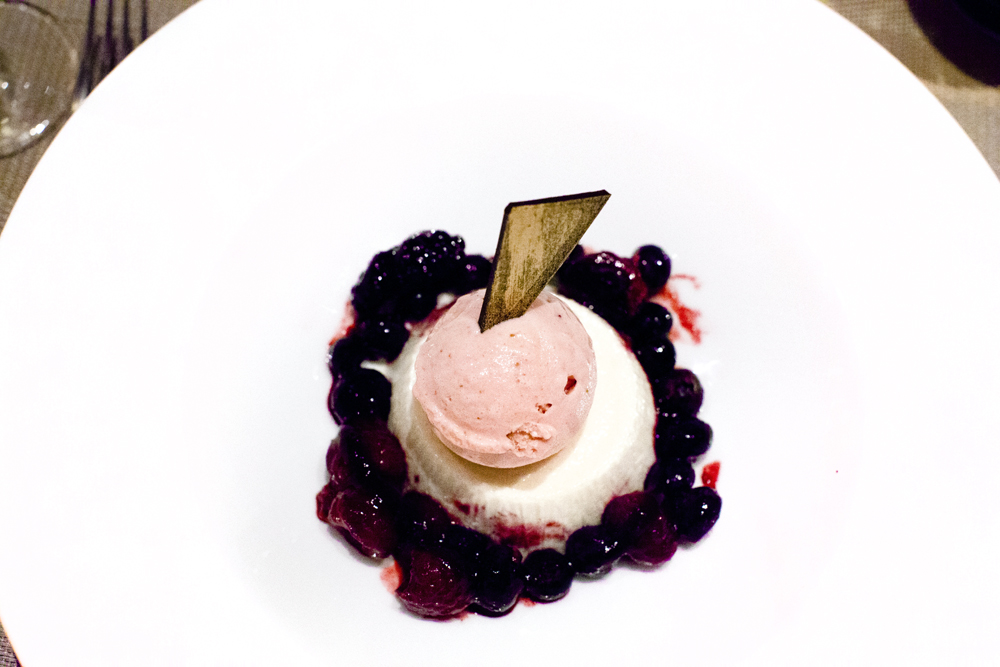 Rounding off dinner was a raspberry ice cream, topping a slice of white custard, resembling tofu in appearance and taste. There were plenty of raspberries on the side to sweeten the entire dessert, though.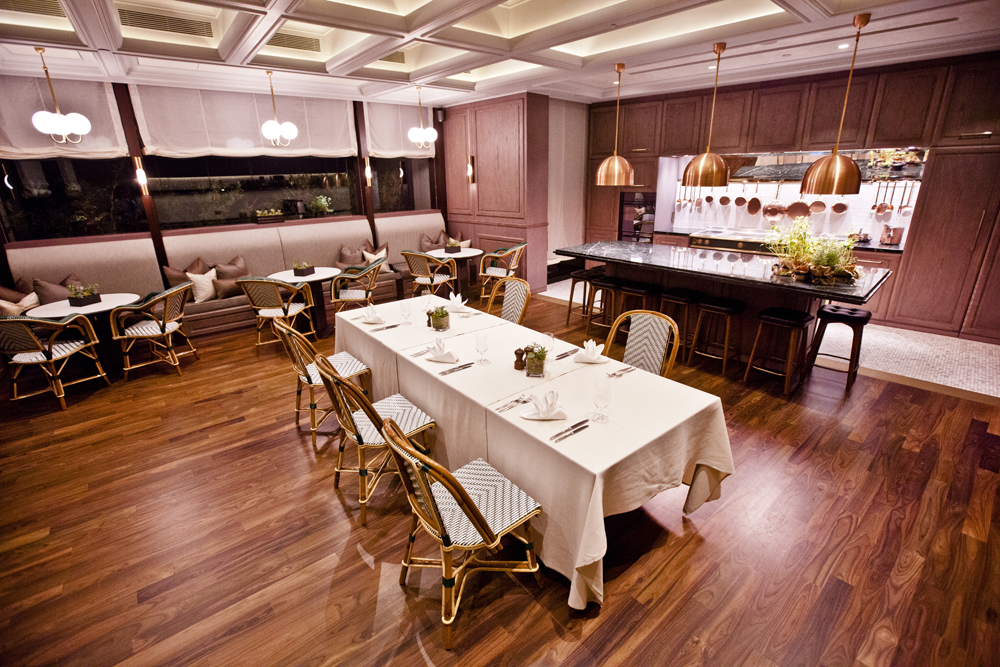 After dinner, we were shown the private dining rooms, available for cooking classes or intimate functions. I could just imagine holding kids' parties here or getaways for parents sans children. Along the way, I voiced the question that must have been on everyone's mind — how does the M.O.F compare to the more well-known Michelin Star? In a nutshell, Michelin stars measure the entire dining experience and how consistent that experience is. The M.O.F, however, is a more specific competition on who is the best at a specific type of cooking. In that regard, both are well-regarded awards that guarantee a superior dining experience.
The Knolls 
1 The Knolls, Capella Singapore,
Singapore 098297
Tel: +65 6591 5046