Reality series Fit For Fashion Season 2 has finally come to an end and I am incredibly proud to see the changes of each and every contestant. Seeing them from the start of the competition till where they are today, it truly takes a whole lot of dedication, determination and discipline to train up their confidence, both mentally for the fashion challenges and physically for the workout challenges. Congratulations to the season's winner Jackie for an amazing job done.
"I used to excel in everything that I do, but ever since I started focusing on my work (as a banker), I have been neglecting the other important aspects of my life. I haven't had time to take care of myself in terms of beauty and fashion and my fitness definitely dropped a whole lot," said Jackie, season 2 winner of Fit For Fashion, in an exclusive interview. "From this competition, I hope to learn how to take better care of myself and my family. Hopefully, I am also able to bring up my family name by winning this competition. I do it all for myself and my loved ones."
Now that the show is over, what is next? Well, we've got the perfect answer for you. The main purpose of the competition was not only to help the contestants gain confidence, but also to help spread the message and importance of working out, little or big. Fit For Fashion hopes to inspire viewers to lead a healthier and happier lifestyle. And if you do not know where to begin, why not try out with Fitness First! No, we are not getting you to sign up with the gym just yet.
Just try out the free app to see if you like the workouts developed by the experts. The cutting edge CustomFit 3.0 App has been designed to help users develop an intrinsic motivation to get fit. It features over 800 video exercises and a unique system to help get to know the user's preferences, in helping to deliver a personalised workout. Over 200 exercises require no equipment at all, so you can do it anywhere, even in the comfort of your bed. For those who already have a Fitness First Personal Trainer, this app will serve as a tracking platform for both of you to reach your fitness goals. Have we already mentioned the app is free of charge?
Apart from the CustomFit app, Fitness First has also came up with a new health and fitness assessment – BioScore, to gauge how old you are biologically against your actual age. The assessment will be conducted by a trained BioScore trainer and it will look into your health, lifestyle and physical fitness level for each test.
Lifestyle: Stress, smoking, alcohol, sleep, nutrition
Health: Lung function, blood pressure, body composition (height to waist ratio)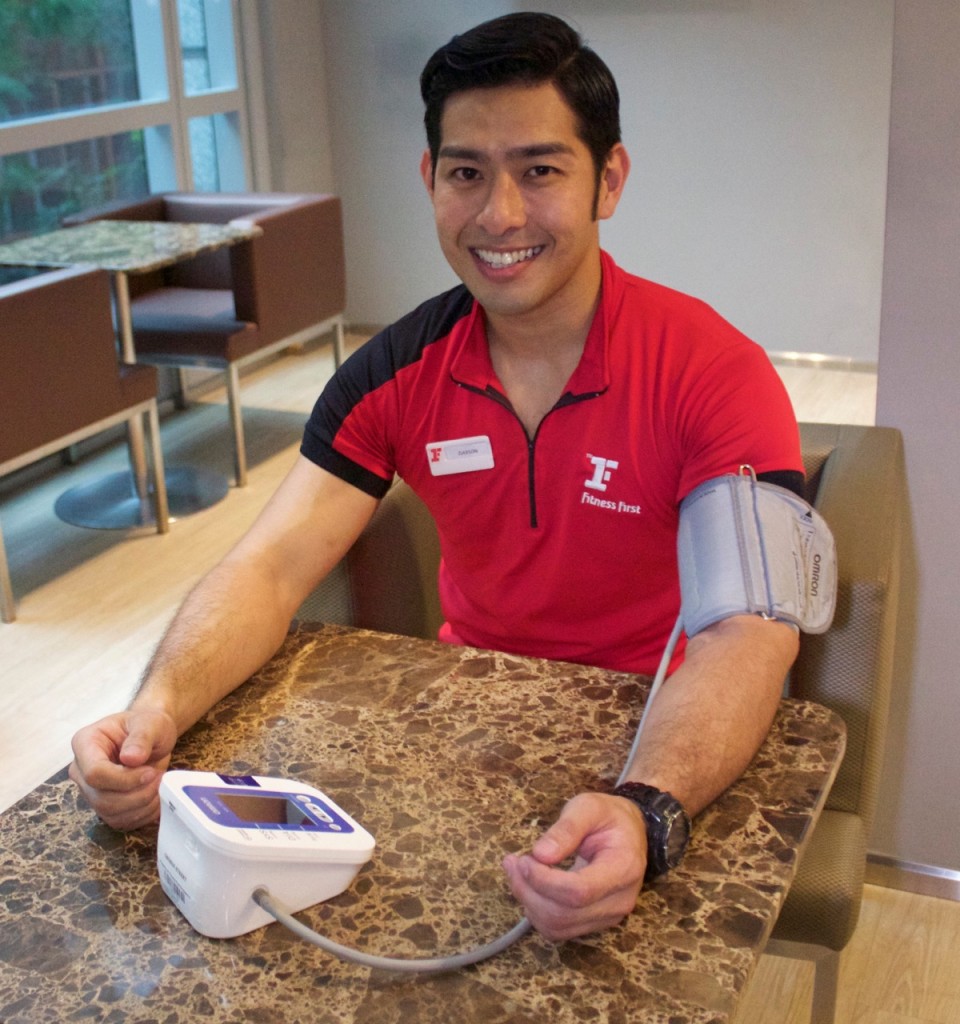 Fitness: Aerobic fitness, strength, power, flexibility, agility, core endurance
After the test, your scores will be keyed into a system and it will generate your BioScore age.
For example, if you are 25 years old this year and your health and fitness is in tip top condition, your score may be (-3years), which means your body is only 22 years old despite you being 25!
Simon Flint, CEO of Fitness First Asia, said: "The BioScore assessment is a great tool for anyone interested in wanting to know how they can improve their fitness, or anyone wanting a starting point before setting off on his or her fitness journey. It takes a holistic approach, looking at someone's lifestyle rather than just how many times they exercise each week. Based on the results of this assessment, you have a deeper knowledge of your fitness and health, without relying solely on physical appearance as a gauge. Following this, you can then develop a realistic strategy and action plan in order to improve your BioScore."
It may be already March now, but hey, it is never too late to begin anything once you set your mind up for it.
For more updates and behind-the-scenes footage, head over to www.fitforfashion.tv.