When people mention Taiwan, they instinctively think of Taipei. However, there is certainly more to Taiwan than just Taipei. One of the cities which has a lot to offer is Taoyuan City. Just about 30 minutes away from Taipei, Taoyuan City deserves a visit for sure if you are in Taipei. Here are five reasons why we think you should make it your next travel destination.
1. Taoyuan City is teeming with rustic attractions 
Shimen Reservoir (石门水库)
The Shimen Reservoir, also known as Shimen Dam is Taiwan's third largest reservoir and artificial lake. Completed in 1964, the dam and reservoir now supply water to more than three million people in northern Taiwan. It is also one of the most beautiful attractions in Taoyuan.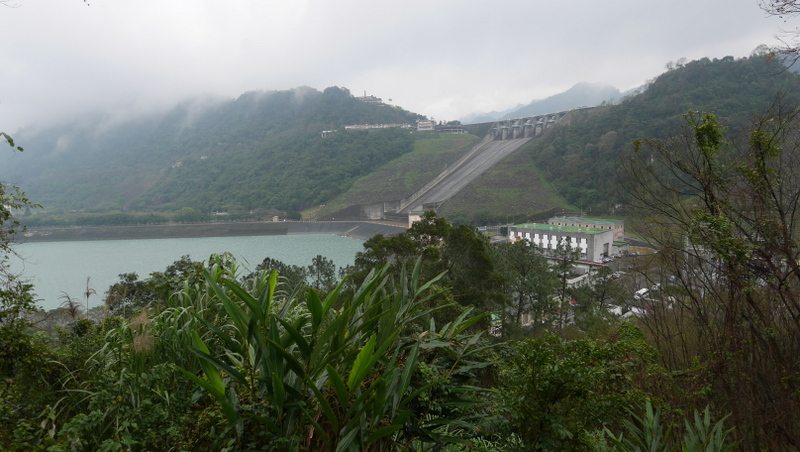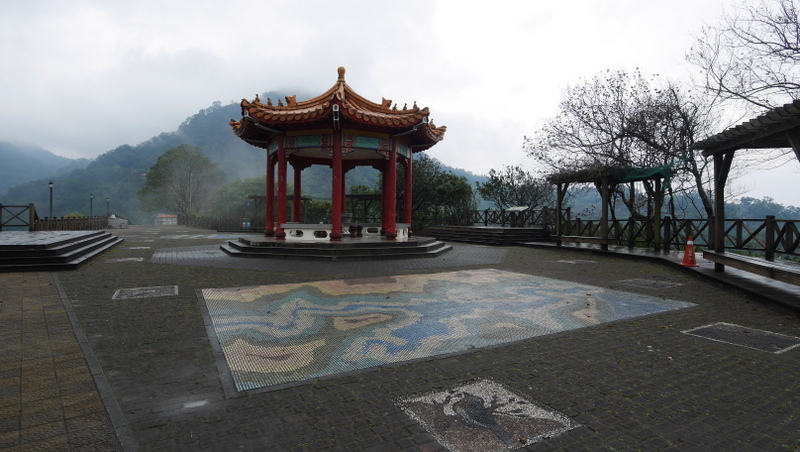 Jiaobanshan Park (角板山公园)
Jiaobanshan Park is known for its beautiful sculptures. We went there on a tranquil morning when the weather was cool and the skies were clear. Head to Jiaobanshan Ka Fei Xiao Wu (角板山咖啡小屋) for a cup of spicy ginger tea and enjoy the view.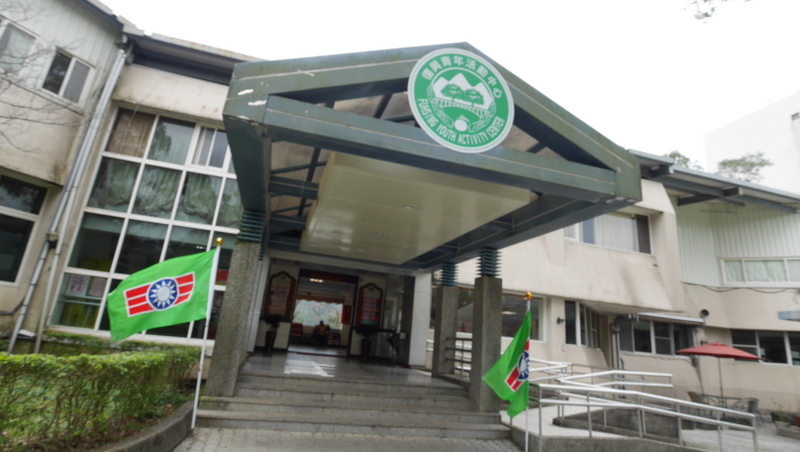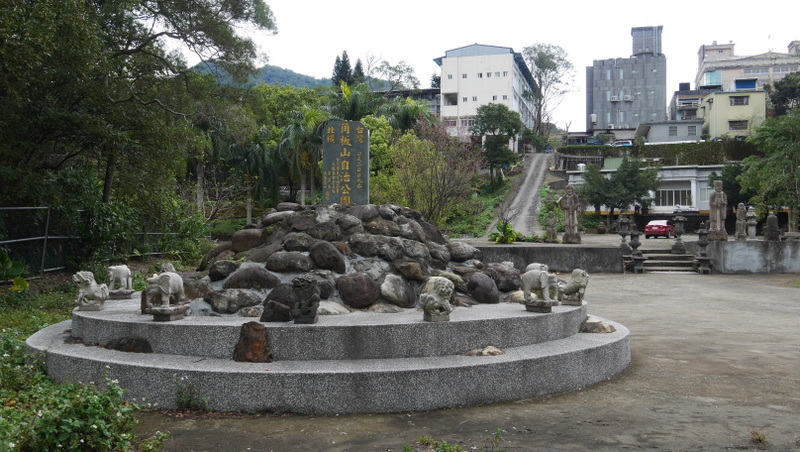 La La Shan (拉拉山)
La La Shan is located halfway out of the highway towards the Yilan County. While it takes an arduous drive to reach there, it is well worth the effort. La La Shan is easily one of Northern Taiwan's most beautiful scenic attractions. While we did not manage to hike through it, we stopped by to capture the picturesque view.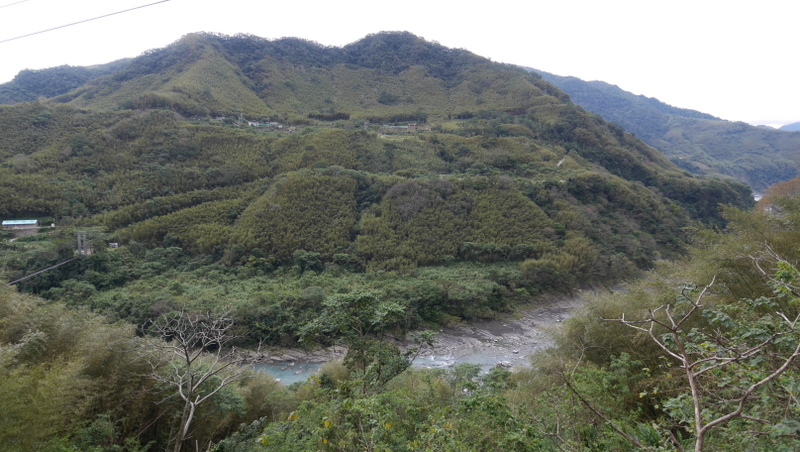 Da Gu Shan (大古山)
Da Gu Shan is yet another perfect spot to getaway from the bustle of the city. Atop the mountain is a peaceful café, complete with shelves of inspirational Chinese storybooks and a little ukulele, 151 metres above ground and 13 degree Celsius cold.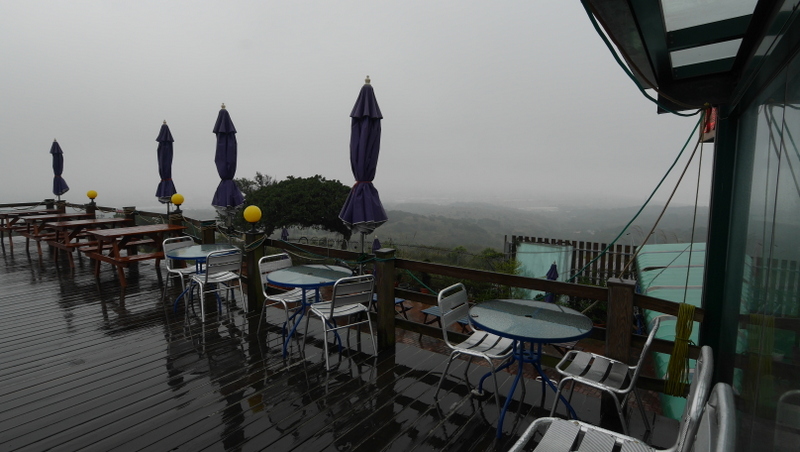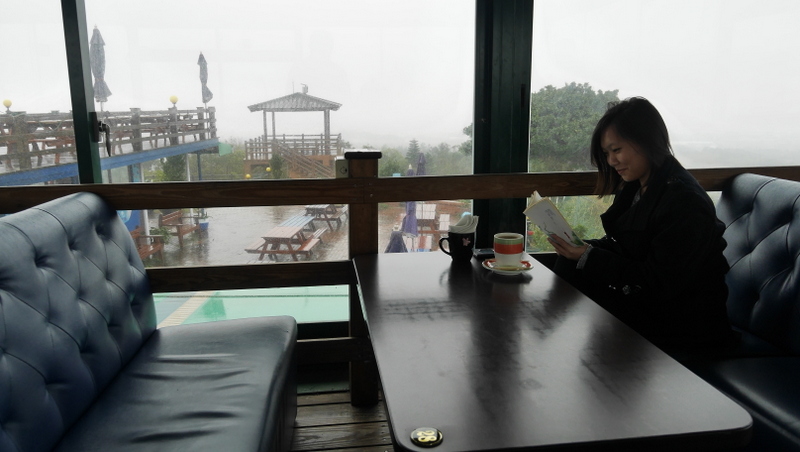 2. Taoyuan offers first class accommodation and service
Westin Tashee Resort, Taoyuan (大溪笠复威斯汀大饭店)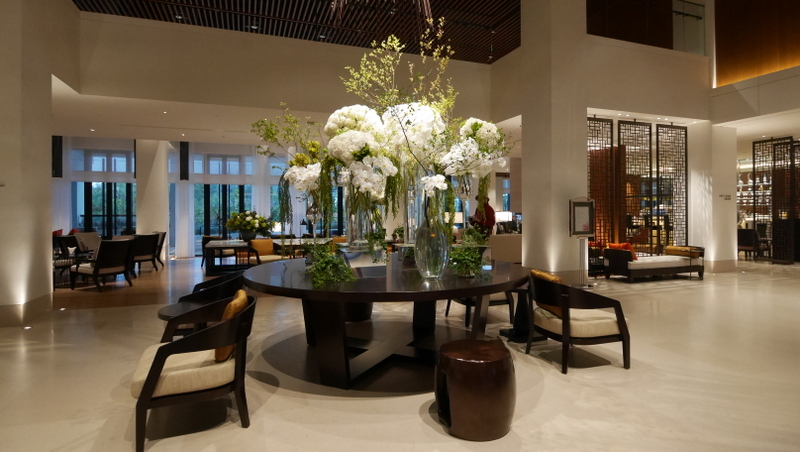 We stayed at the newly opened Westin Tashee Resort. The hotel is only a 45-minute drive away from the Taoyuan Airport, touting the best golf course with 27 holes. It is also the nearest hotel in Taoyuan to Taipei City, and has the largest Family Kids Club globally.
If you have children, the Westin Family program is designed to cater to modern families, with its Westin Family Kids Club which includes elements to promote well-being as well as playing, relaxing and achieving.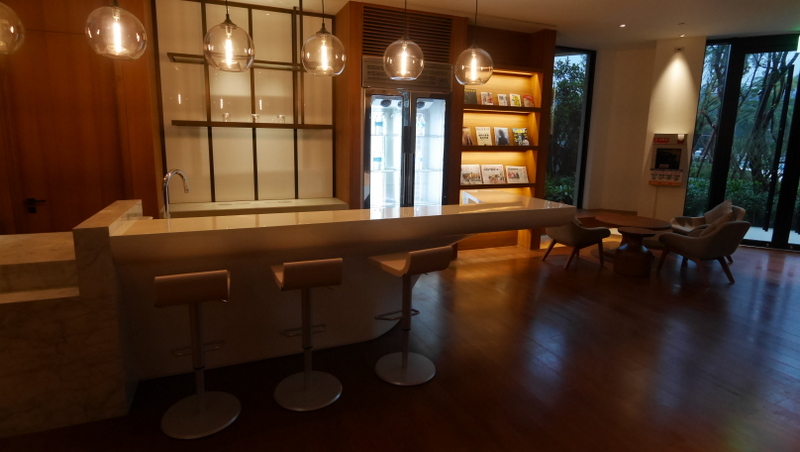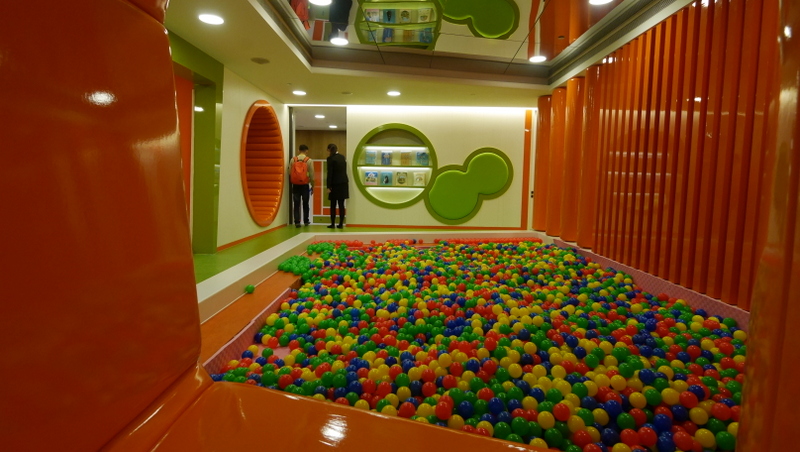 Located amidst hills and forests, near to Ta Shee Golf and Country Club, the Westin Tashee features 205 guest rooms, all with balconies featuring serene views of the lush forest.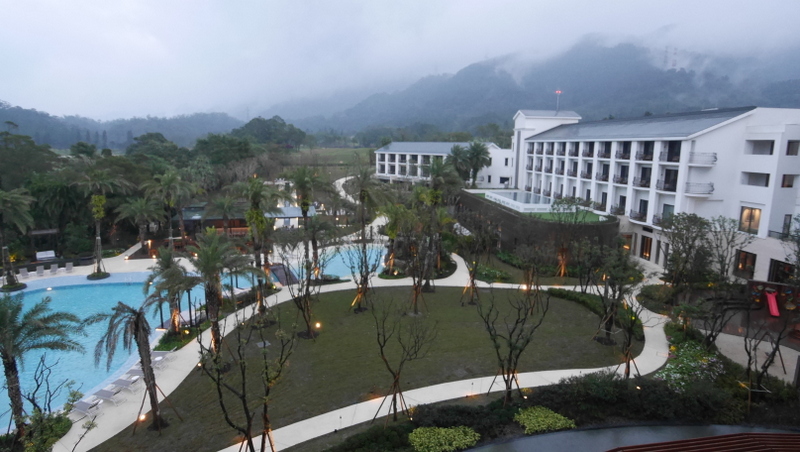 Each guest room is outfitted with the renowned Westin Heavenly® Bed – featuring plush sheets, down cushioning and a patented pillow-top mattress. A night on the Westin Heavenly® Bed felt like I was sleeping on a large, fluffy cloud.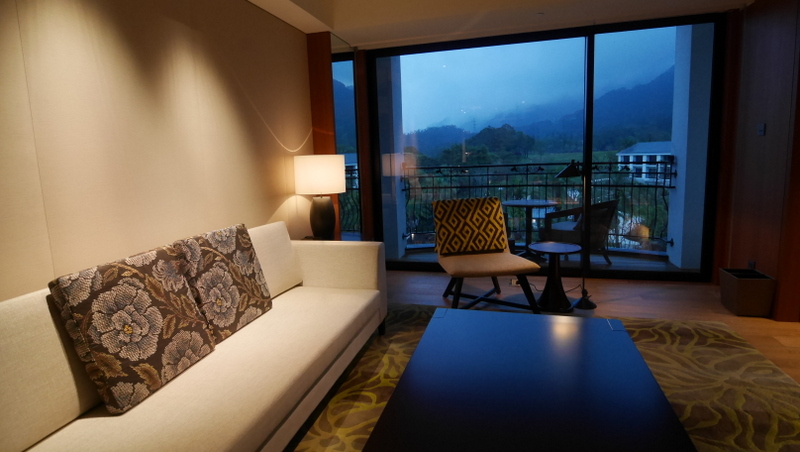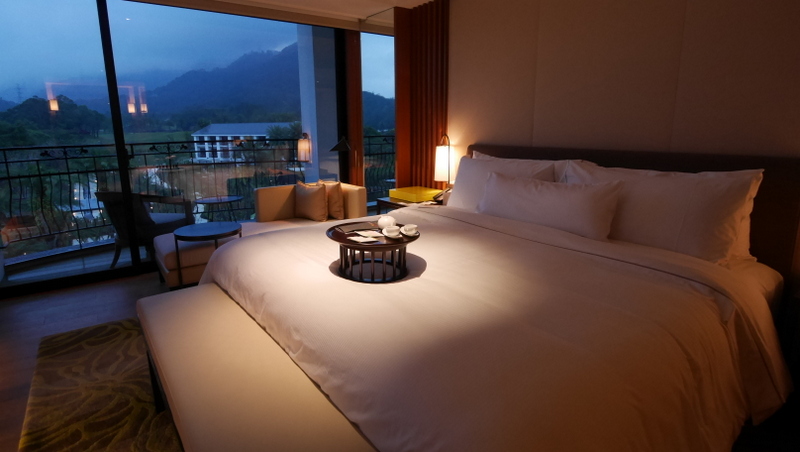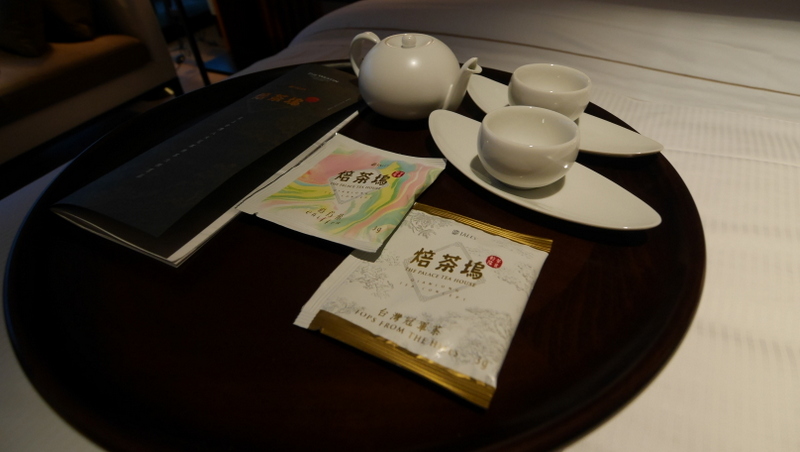 Further, the Westin Tashee Resort has other impressive amenities such as the Heavenly® Bath, Heavenly® Robe, complete with a large 48-inch flat-screen LCD television, high-speed internet access and complimentary capsule coffee.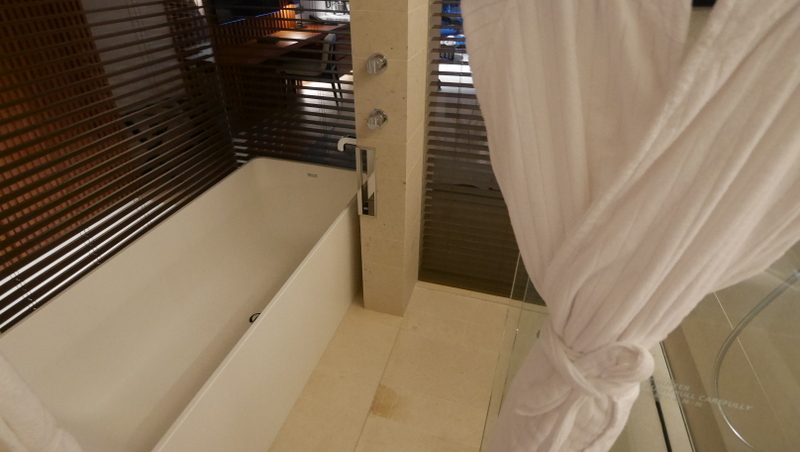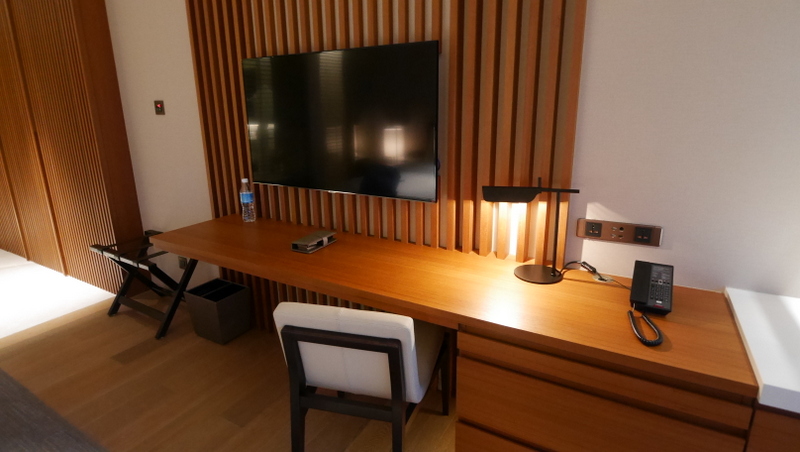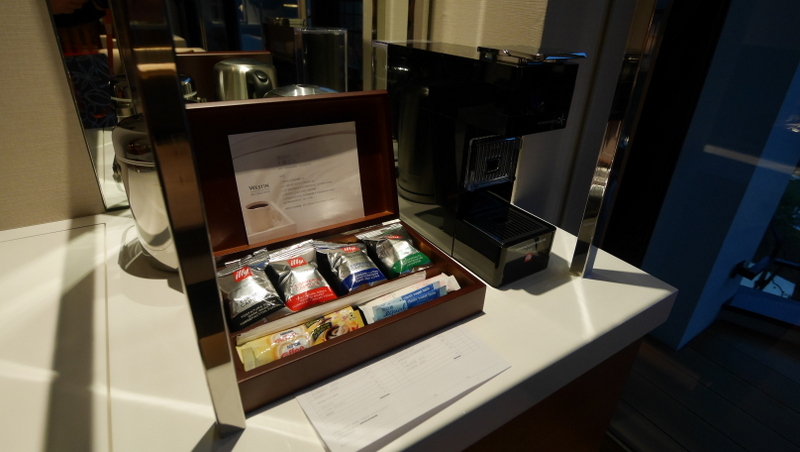 For the spa-lovers, you will be pleased to know that the resort offers four in-room suites, allowing guests to enjoy the convenience of Heavenly Spa® without having to even leave your bed.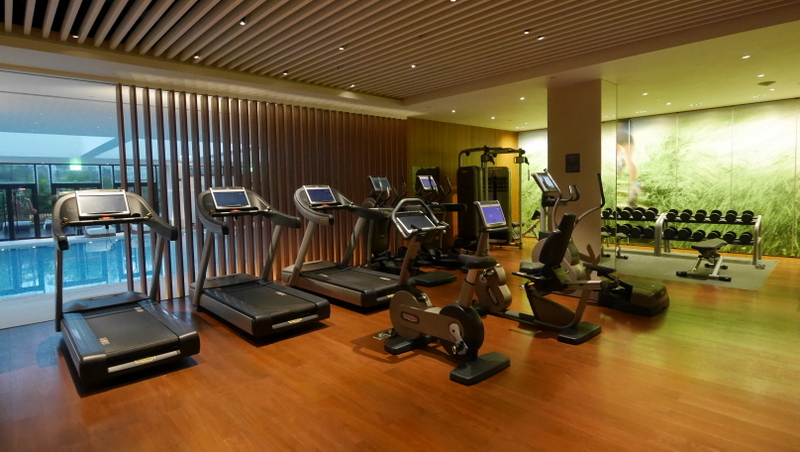 For the fitness-lovers, the resort has its own RunWESTIN™ program, which allows you to take a run through the forest pathway. The WestinWORKOUT® fitness studio and 24-hour gym is also available for those who prefer indoor workouts, as well as indoor and outdoor swimming pools. The resort even has an in-house yoga instructor, whom you can arrange for a private yoga session with.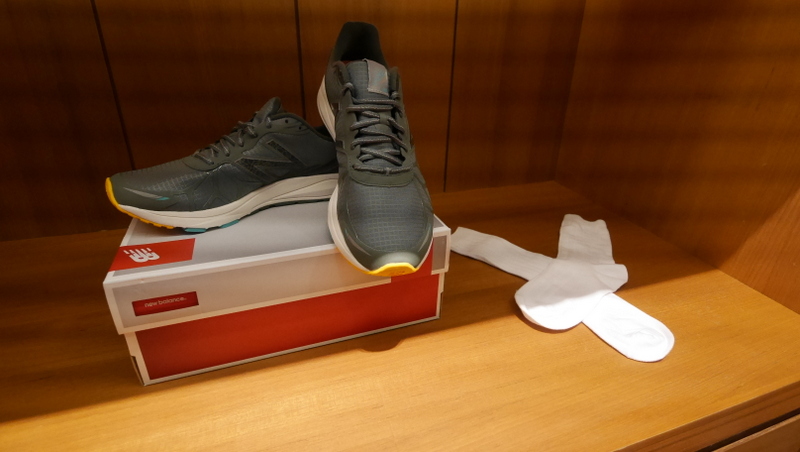 If you happen to forget to bring running gear, or prefer to pack light, the resort has a Gear Lending Program in partnership with New Balance®, offering workout gear for guests to borrow. For a small fee of approximately S$5, you can borrow a pair of running shoes, which even comes with a free pair of socks. As I did not pack running equipment, I found this feature very useful as I was able to use the gym for my workout.
Finally, you must be wondering about the food at the Westin Tashee Resort. The resort features dishes from the brand's SuperFoodsRx™ menu, and its signature restaurant Seasonal Tastes provides fresh and healthy creations.
This is an idyllic resort perfect for couples or young families, or anyone who simply wants to rest and rejuvenate in a tranquil environment, with all your needs seen to.
Address: No. 166 Rixin Road, Daxi District Taoyuan, 335 Taiwan | Phone: (886)(3) 272 5777
3. There are tourism factories for everyone
I-Mei Foods Tourism Factory (义美食品观光工厂)
I-Mei is one of Taiwan's largest confectioneries known for manufacturing sweets, snacks, cakes and biscuits – many of the Taiwanese snacks and souvenirs you pick up at the airport are manufactured by them. If you are in Taoyuan, better yet to head straight to the I-Mei Foods Tourism Factory to get them at a fraction of their retail price.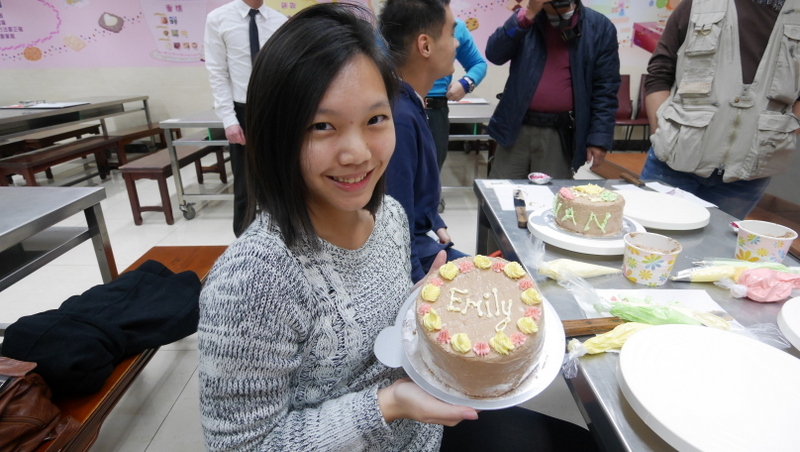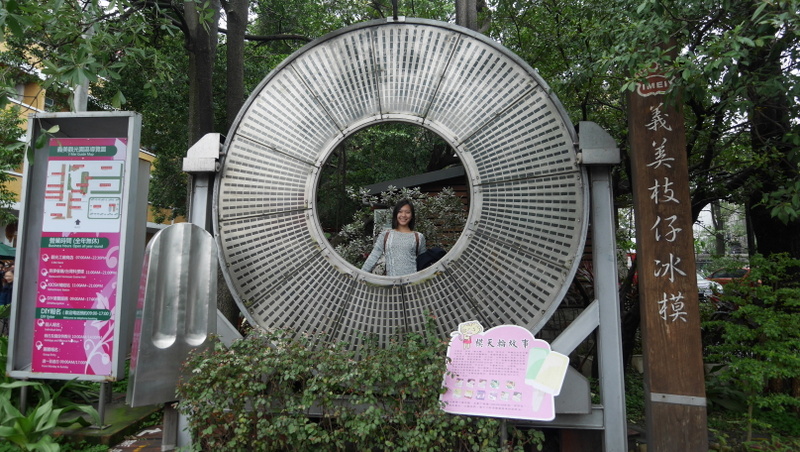 Les Enphants Tourism Factory (丽婴房采衣馆)
A pun on the word "infant" and "elephant", Les Enphants specialises in children's wear, with a focus on comfort and style. Their trademark elephant is featured on most of their clothing.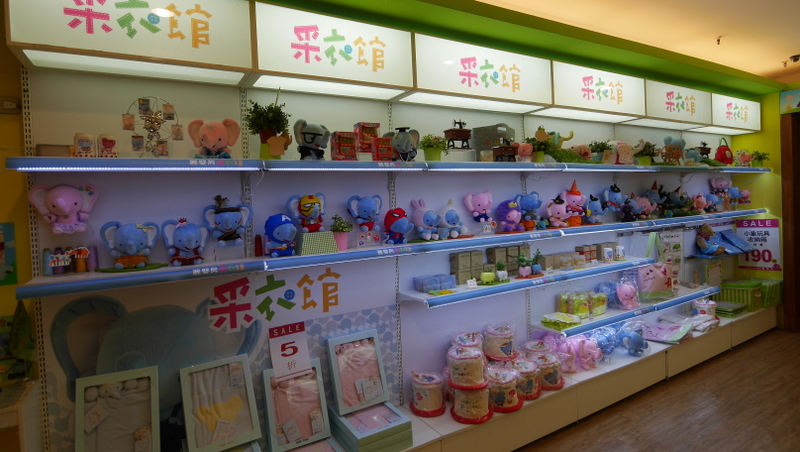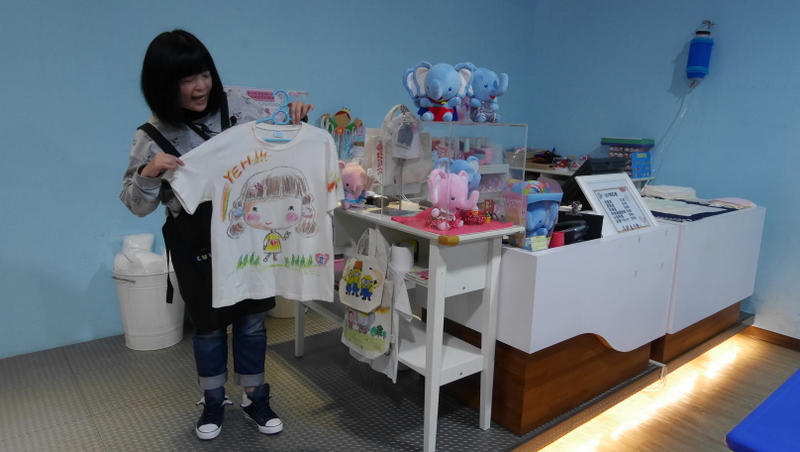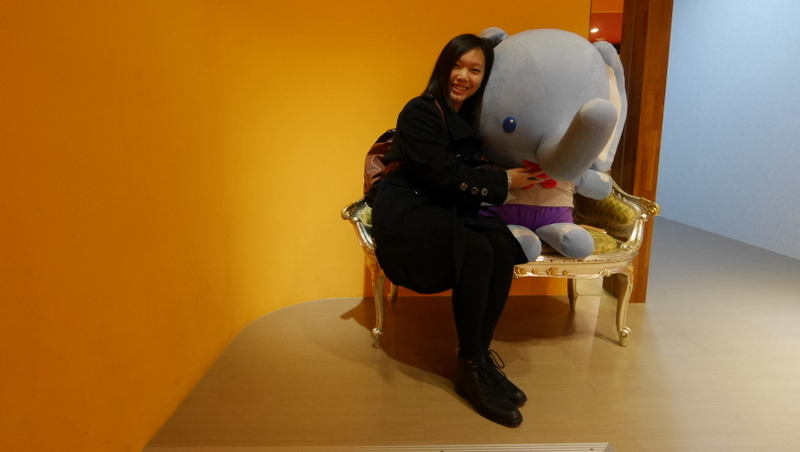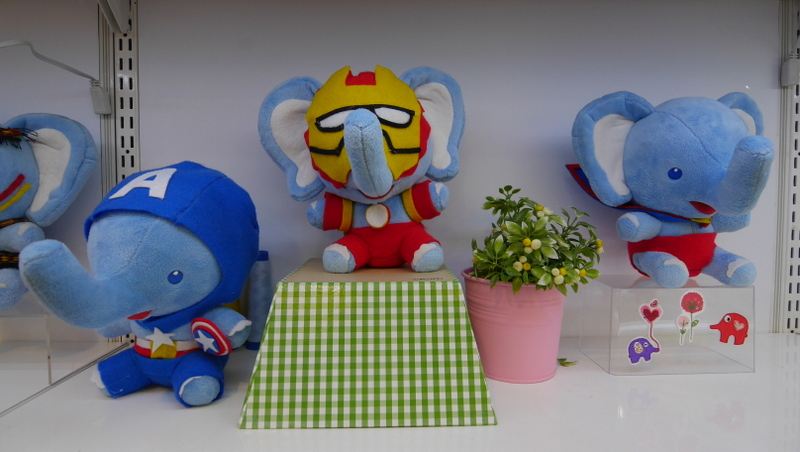 Castella Land Tourism Factory (卡司蒂菈乐园)
Castella is especially known for their honey cakes (蜂蜜蛋糕), which are freshly made and hence can only be kept up to three days to a week, to preserve its freshness. Castella Land Tourism Factory itself is like a museum, documenting the origins of their famous recipe.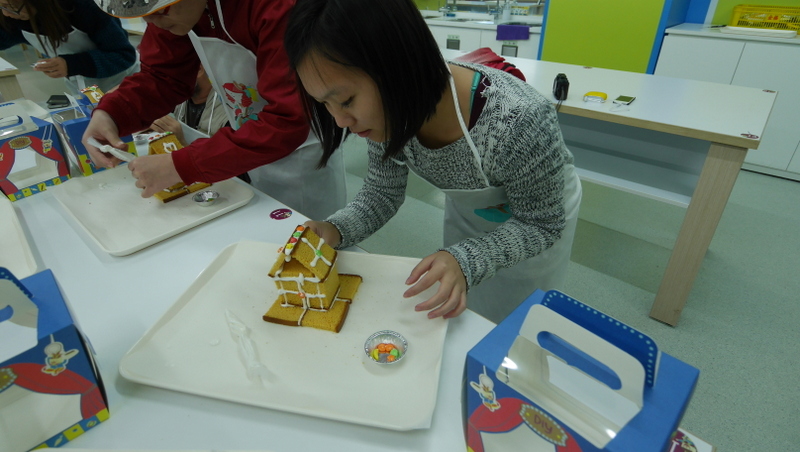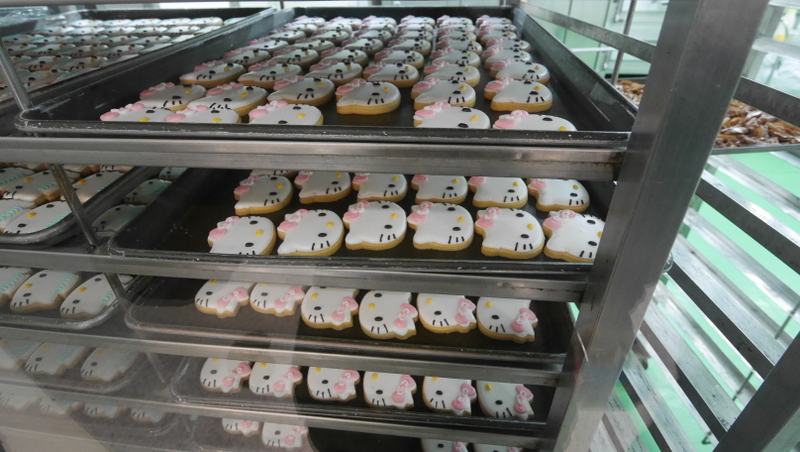 4. Taoyuan has tons of top-notch culinary delights (on top of street food!)
Xia Mu Ni Teppanyaki (夏慕尼铁板烧创意料理)
We visited Xia Mu Ni Teppanyaki on our first day there – hungry and excited for dinner. The restaurant was tucked away in an enclave of a shopping mall, and when we first arrived, we were impressed by the stylish décor, the friendly staff, and the smell of hot piping food wafting through the doorway.
The appetiser, which was made of melon, figs and duck breast, was uniquely flavourful – a perfect start to our dinner. Next, parmesan cheese bread was served with a special dip, which consisted of a rich mentaiko-flavoured caviar sauce.
I chose a light and appetising seafood broth for my soup, which was immediately followed by the truffle mushroom salad, stir fried in front of our eyes so we could also enjoy a spectacular visual feast.
At this point, we were barely halfway into our dinner, but I was starting to feel overwhelmed. Thankfully, the shot of lemon sorbet I had helped to reawaken my tastebuds.
Finally, the teppanyaki chefs started preparing our main courses. I had the Truffles Sauteed Beef Fillet (marinated with red wine and topped with truffle sauce), while the rest had the popular Brandy Duck Breast, French Lamb Chop and French Seafood Dish (which included a special type of fish harvested from the ice). Besides being absolutely delectable, what was even better was that the food came in huge portions; we had trouble polishing up the meat. The owner explained that their eight-course meals were aimed at their customers' satisfaction – this means that no one would walk away feeling like they did not have enough!
After the main course, we were served with their classic fried rice (peppered with ample cherry shrimps) with a strong wok flavor.
Finally when it came to dessert time, I had their famous Chocolate ball (in which a scoop of berries and vanilla ice cream nestled) topped with a tropical fruit sauce before being set ablaze with a flame torch! It was beautiful, watching the chocolate ball strip and melt away revealing the ice cream inside.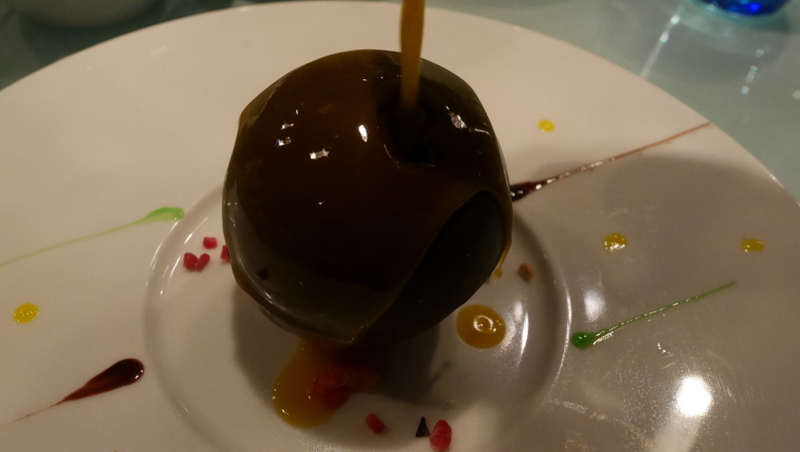 Even their drinks were interesting! I chose their grapefruit cocoa (which was simply an interesting spin on hot chocolate), while there were other flavours like rose dew lemon tea and so on.
For NT 1030+ (approximately S$43), we enjoyed a deeply satisfying dinner accompanied with a live Teppanyaki performance – a feast for both the stomach and the eyes.
Perfect for families, a group of friends, corporate dinners, or a romantic dinner – this is one place I would definitely bookmark on my list when I visit Taiwan.
Address: 中壢延平店/ 03-427-0907, 桃園市平鎮區延平路一段2號2樓 (2F., No. 2, Sec. 1, Yanping Rd, Pingzhen District, Taoyuan City, Taiwan (R.O.C)
Youzi Hua Hua Taoyuan Hakka Cuisine Restaurant (柚子花花客家菜)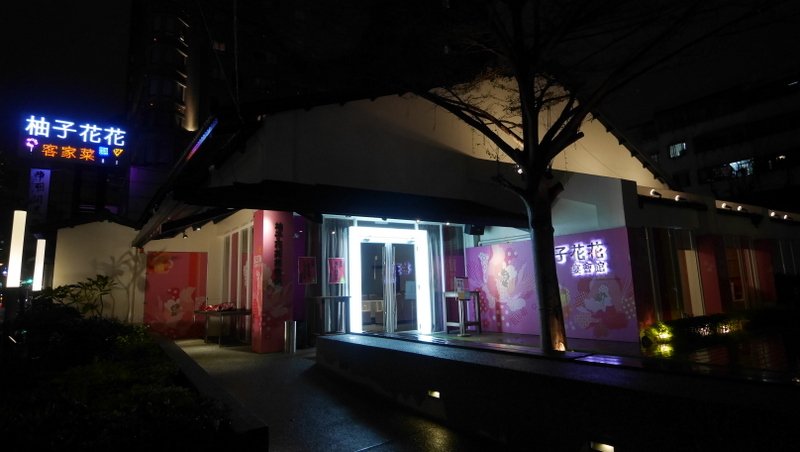 Another restaurant that left an impression on me was 柚子花花客家菜, a Hakka restaurant. The Lamb Stew was the star of the show – not the kind you'd find in Singapore (not kambing soup either!). This dish was served with entire pieces of lamb meat with skin and bristles intact with layers of delicious fat. Surprisingly, it was not too oily to taste either. The lamb meat turned out to be very sweet and tender, with absolutely no strong mutton taste one might dread to find. It was divine, though the dish definitely has to be for sharing, in consideration of one's health.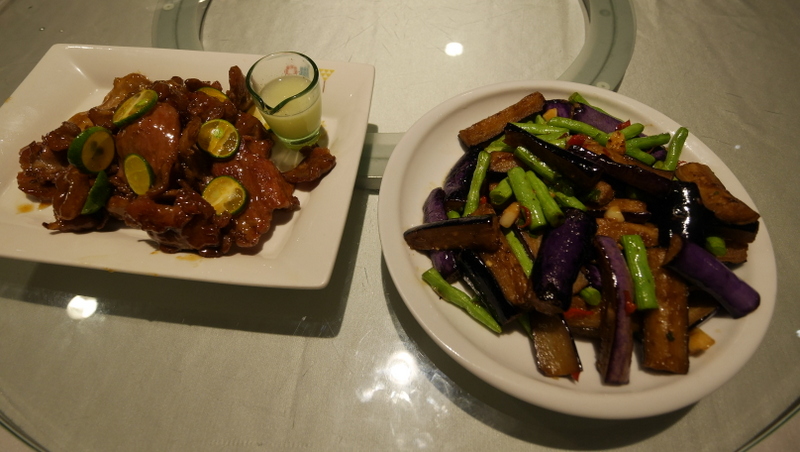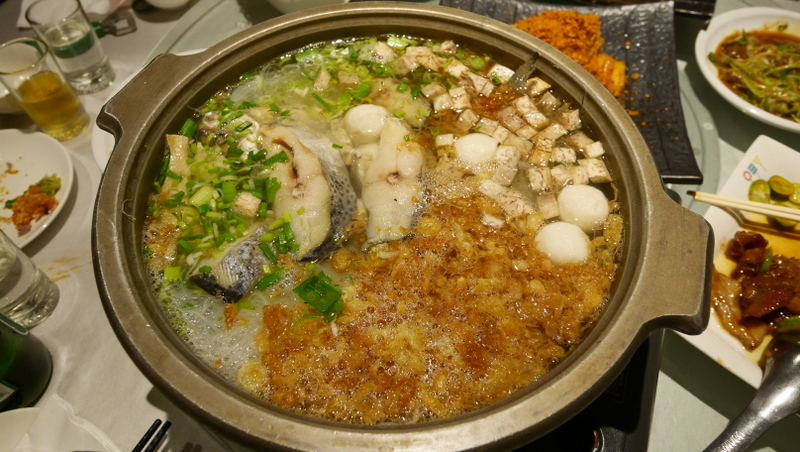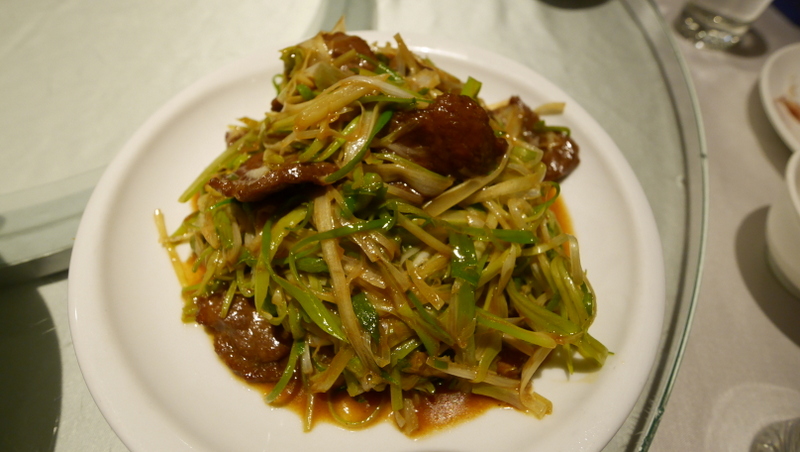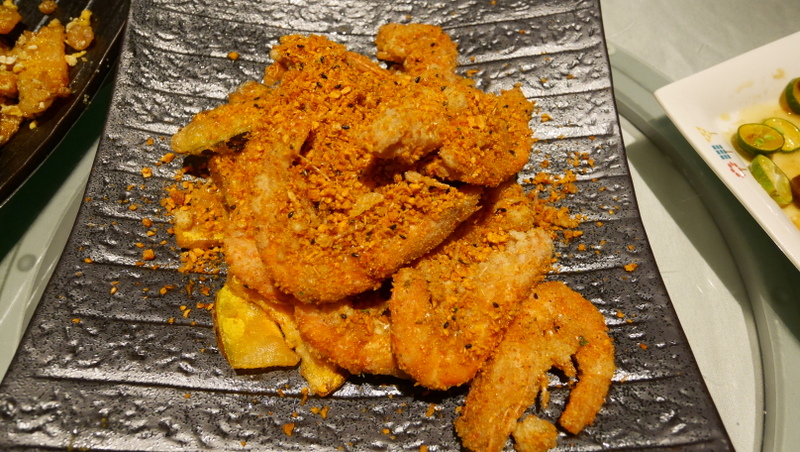 On a weekday night, the restaurant was rather crowded with families and friends. Bring your family here to enjoy a great Hakka dining experience.
Address: 桃園縣桃園市中正路1270號(Taoyuan County, Taoyuan City, Zhongzheng Road 1270)
Shimen Restaurant (石门花园活鱼餐厅)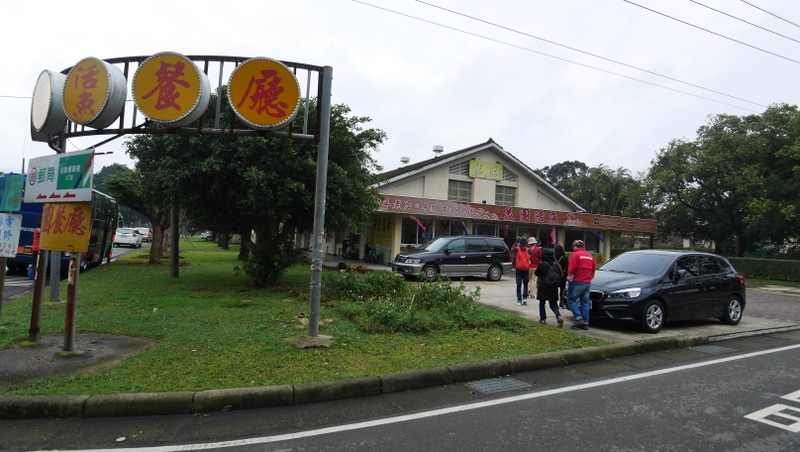 We stopped by Shimen Restaurant for lunch along our way to the Shimen Reservoir.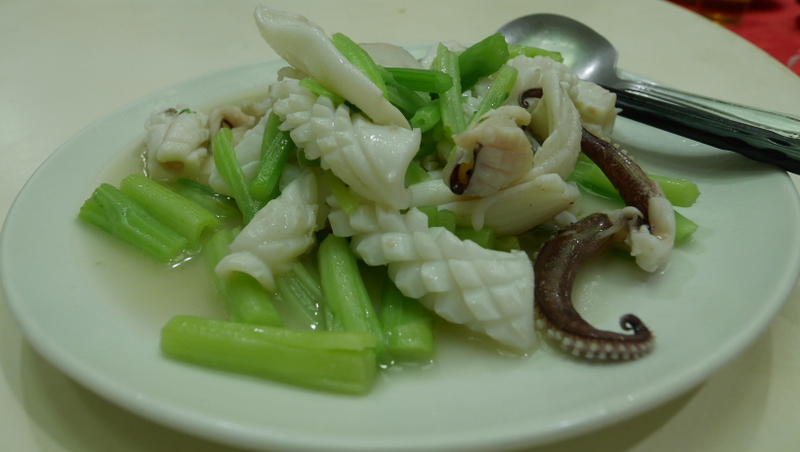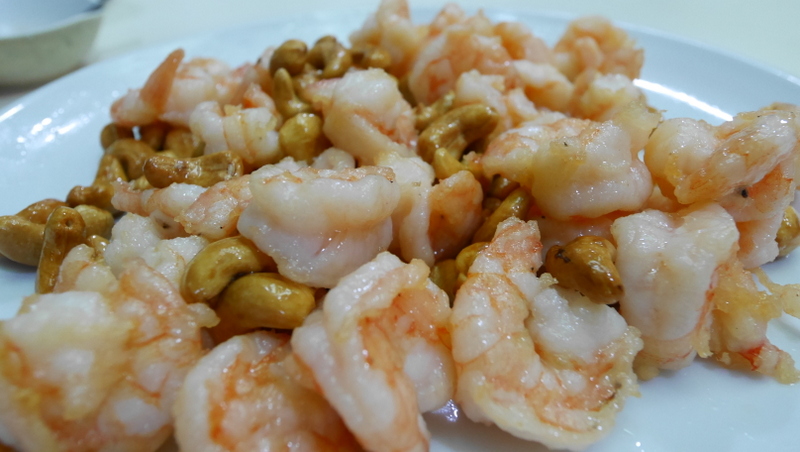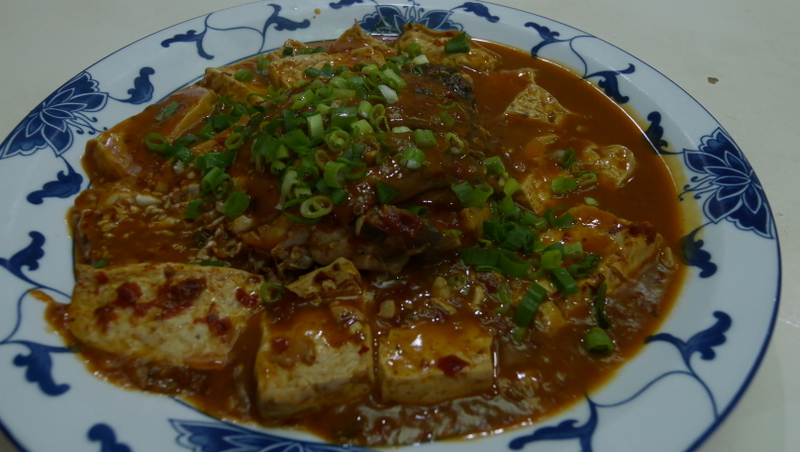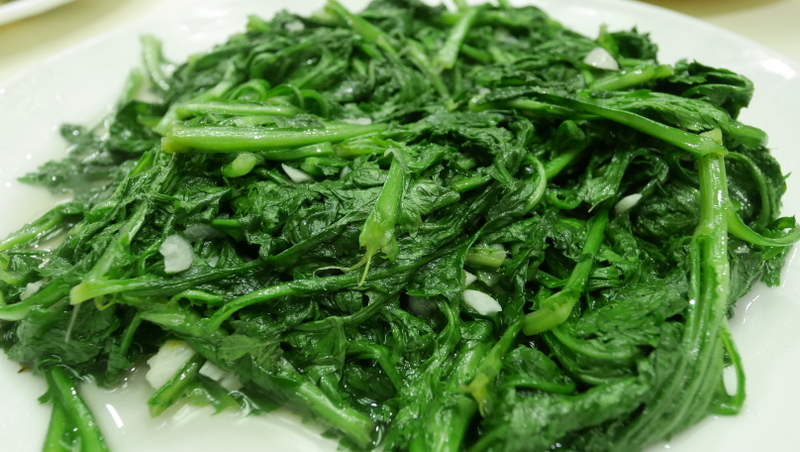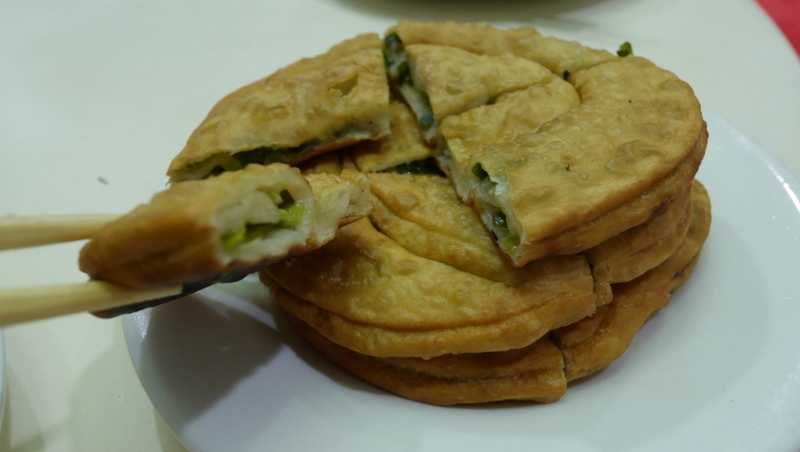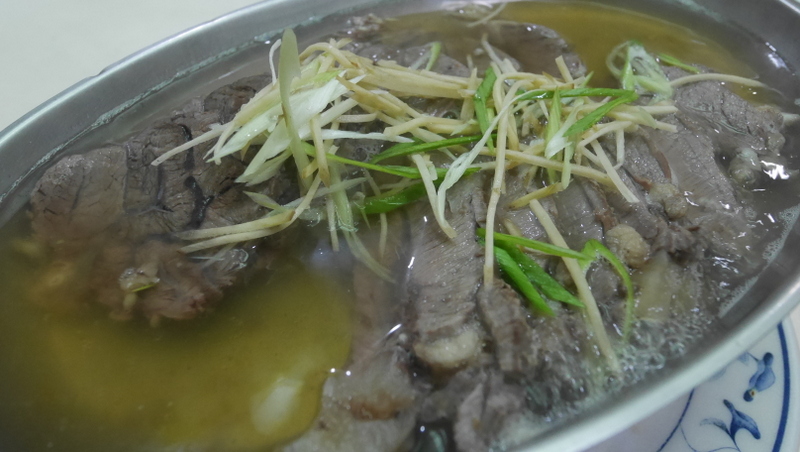 While their other meats were decent, their fish was really special. They had a river fish served in three styles (fried, steamed, and sweet and sour), and each of the three were very tasty in their own right. I like how I could not detect the "muddy taste" typical of such fishes, due to the skillful culinary technique which must have removed the scent.
If you are visiting the Shimen Reservoir, stop by this restaurant for a hearty meal.
Address: 桃园市龙潭区佳安村佳安路5號(Jia Jia Village Road, No. 5, Longtan Township)




Wadan Diner (瓦旦原民餐厅)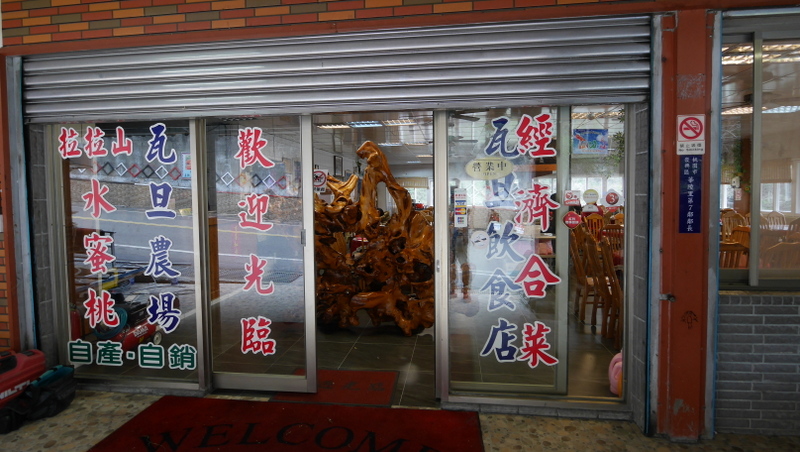 Our final meal in Taoyuan was at 瓦旦原民餐厅, an authentic Taiya-Style restaurant operated by a Taiya family (aboriginal Taiwanese). It was hands-down one of the top meals we had in Taiwan throughout our trip. The dishes were reminiscent of home-cooked food, and in each dish you could not only taste the freshness of the ingredients, but also the effort put into preparing it.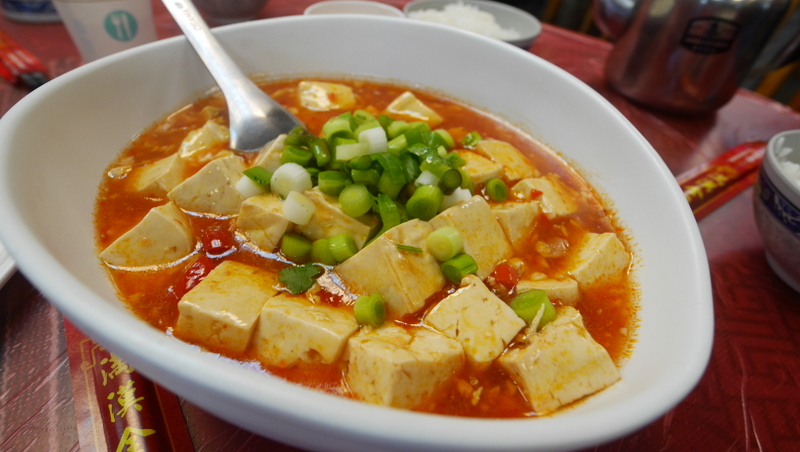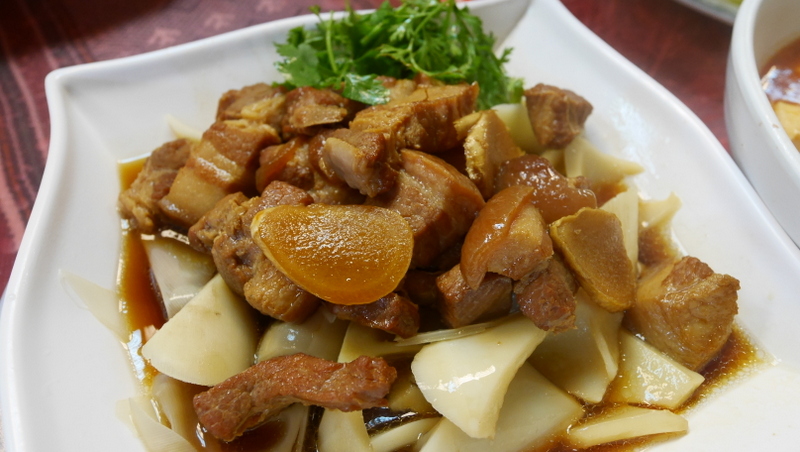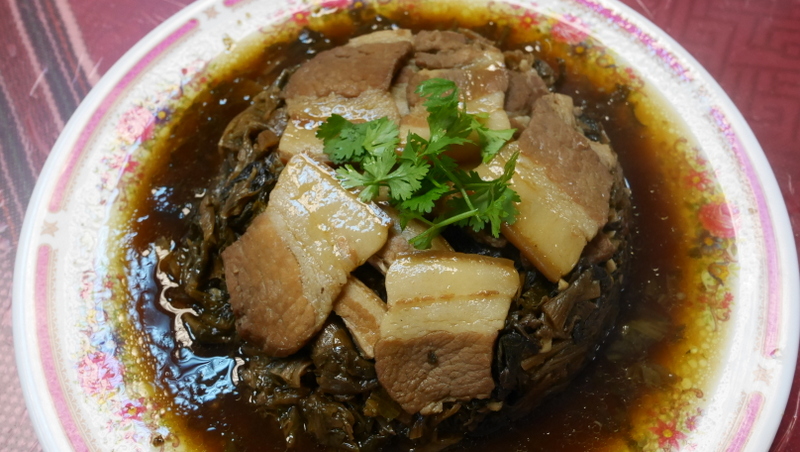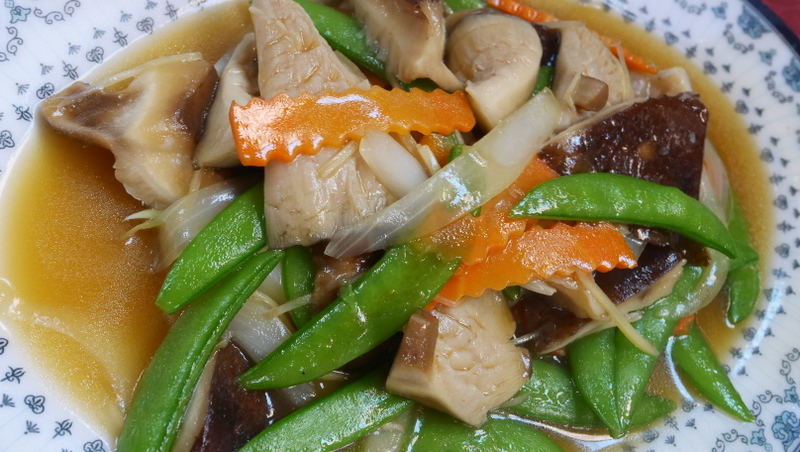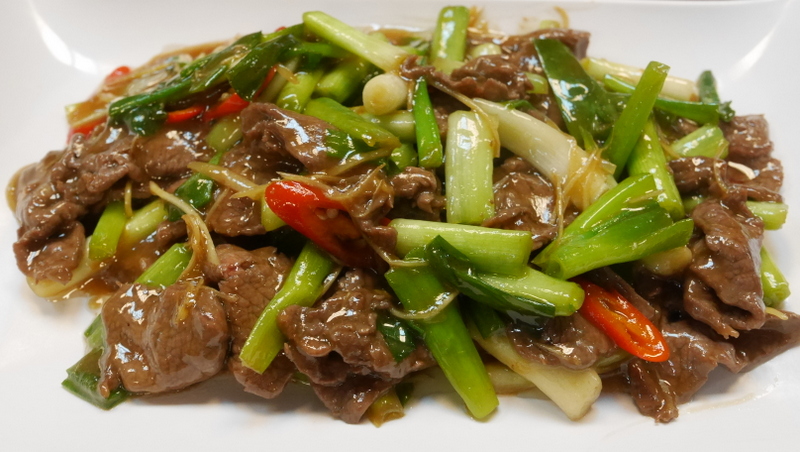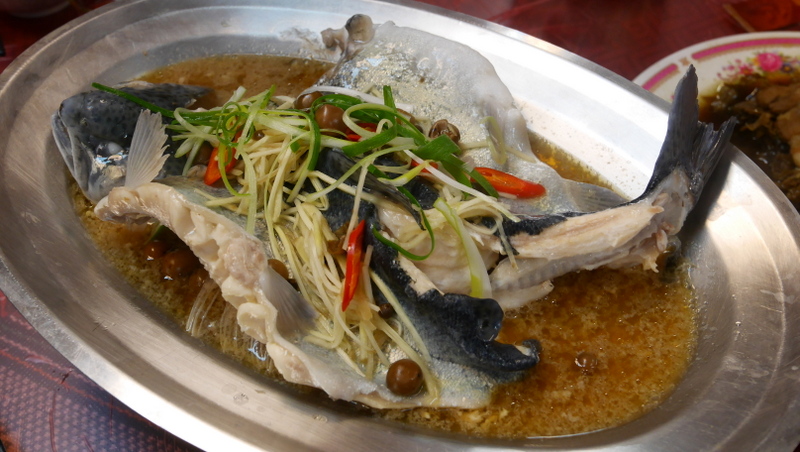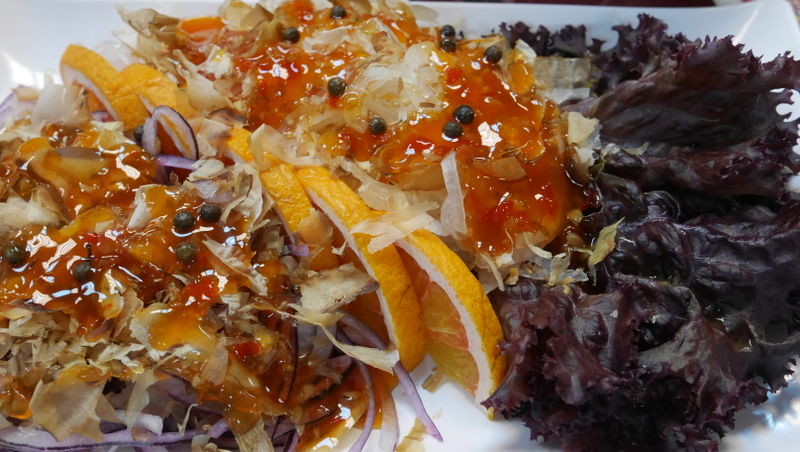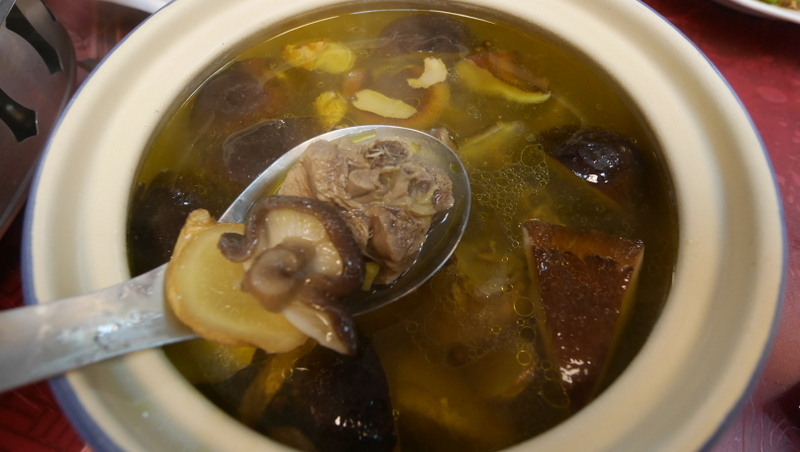 The highlight was the Magao chicken (马告鸡), cooked in the traditional Taiya-style and served with the Magao pepper, which tastes slightly more spicy and tangy than the average white pepper. The chicken is also known as "jumping chicken", usually fed with corn, which means that its yellow flesh is very sweet and springy.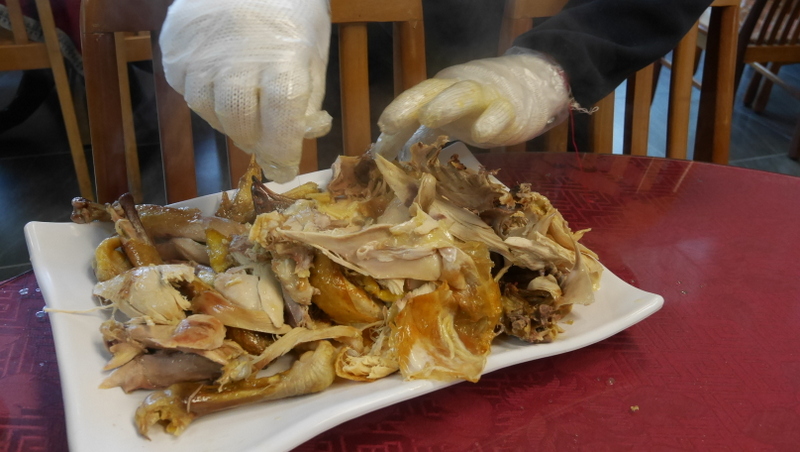 If you are on your way to La La Shan, do head to this restaurant for an authentic taste of Taiya-Style Wadan cuisine. It is guaranteed to be satisfying.
Address: Wulai, Taiwan
5. Taoyuan is rich in culture
Keng Kou Community Painted Village (坑口彩绘村)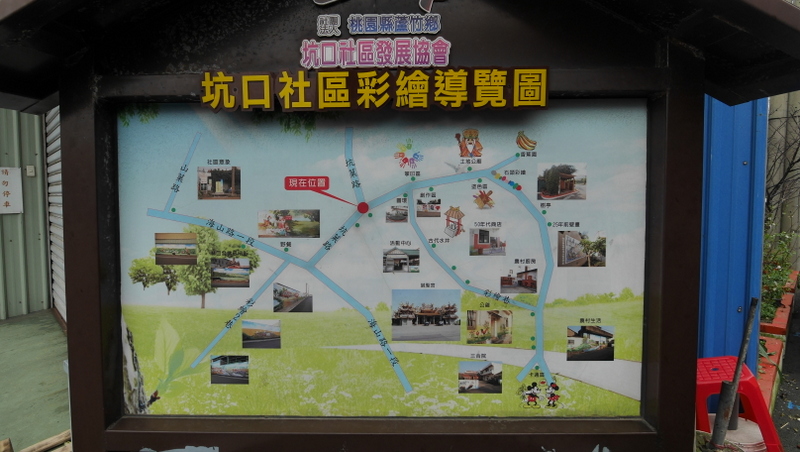 Kengkou Community Painted Village is situated next to the century-old "Chengsheng Temple" in Luzhu. Mural painting has become a popular trend in Taiwan, and has been used to depict the lifestyle of farmers. The Kengkou Community has become a well-known painting community dedicated to tell the story of their lives.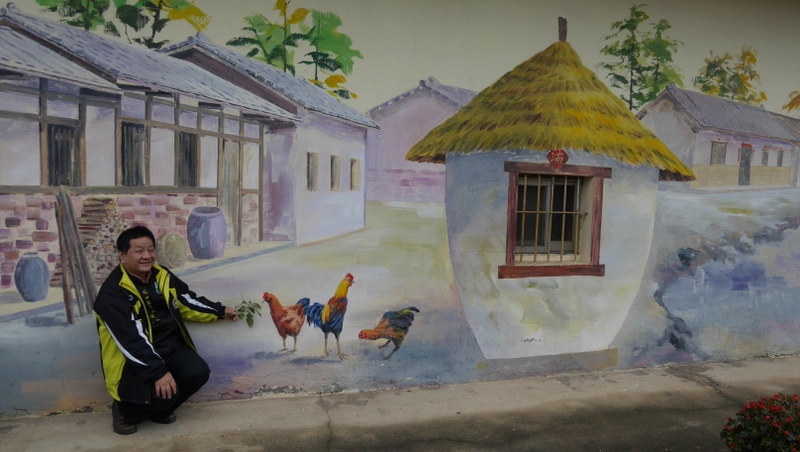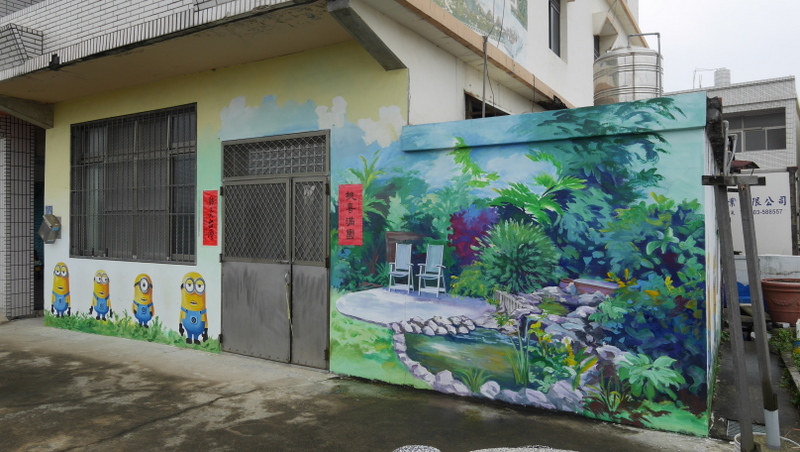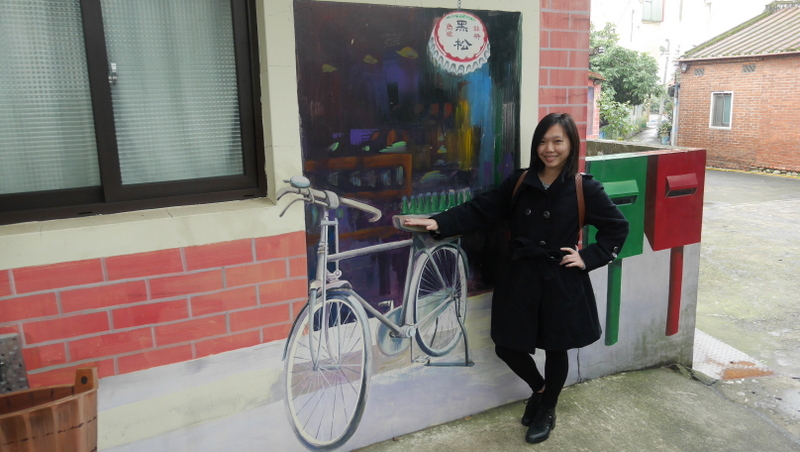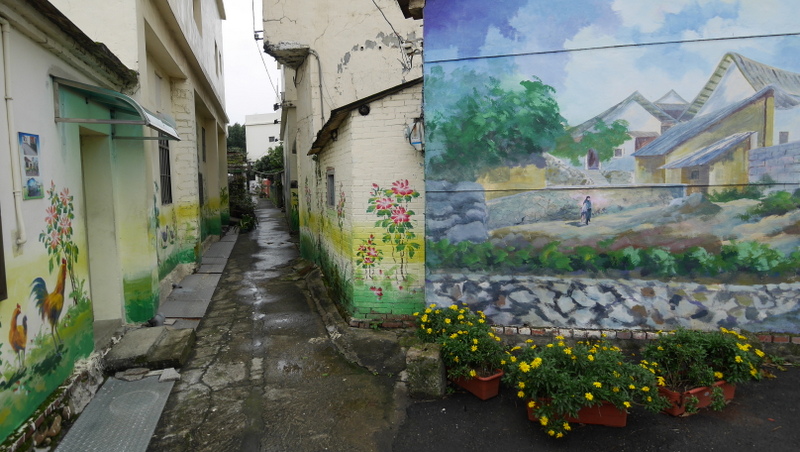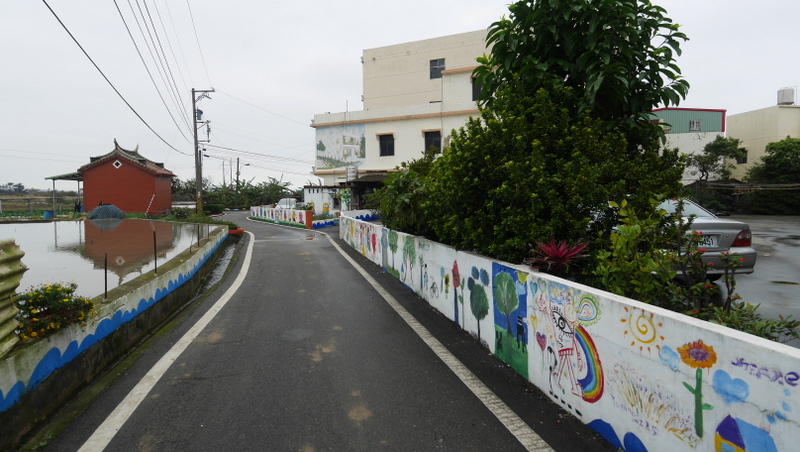 Address: Kengkou Vil., Kengkou Vil., Luzhu Township,Taoyuan, Taiwan
San Kang Lao Jie (三抗老街)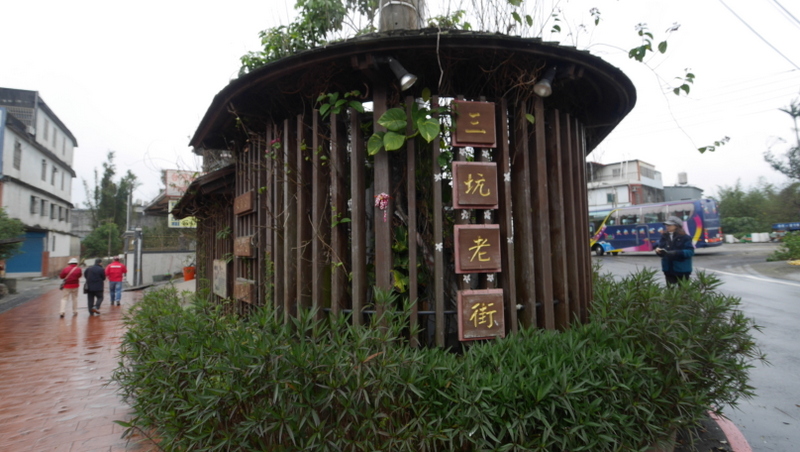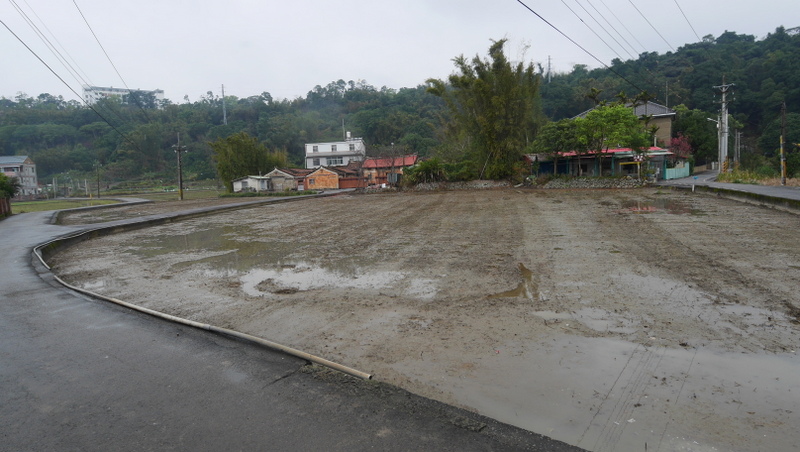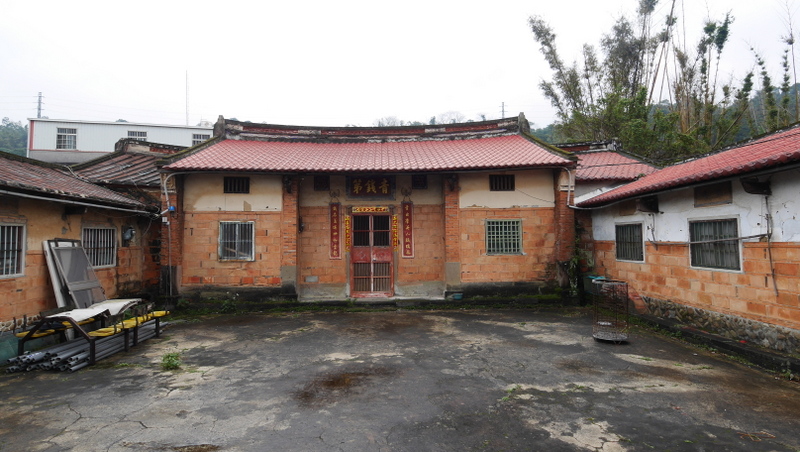 It was at 三抗老街 where I learnt the story of Mee Tai Mak (also known as 老鼠粉), a popular type of noodle we often eat at hawker centres or food courts in Singapore. It turns out that Mee Tai Mak, which is mostly made of rice, was "invented" when the first farmers wanted to find a way to stash their harvest from bandits. To do so, they ground the rice grain harvested into powder, added some water so that it would form a paste, and then plastered it on their white walls. This was how the farmers tided over a trying period where bandits were prevalent.
Of course, this is just a popular folk tale passed down. Nonetheless, 三抗老街 is famed for its vegetable bun, which is made up of rice flour as well.
Apart from street food, Taiwan is extremely rich in culture and history. There is a world of things to explore in Taoyuan City, especially since it is so near Taipei. Take a walk on the rustic side of Taiwan, and you won't regret making the trip out to Taoyuan City.