R2-D2 will soon have his buddy droid BB-8 join him in the skies.
Come 27 March, the BB-8™ ANA JET (Boeing 777-300), featuring the much-loved character from the movie Star Wars: The Force Awakens, will commence international routes. This is the final of three aircraft decorated with special Star Wars livery.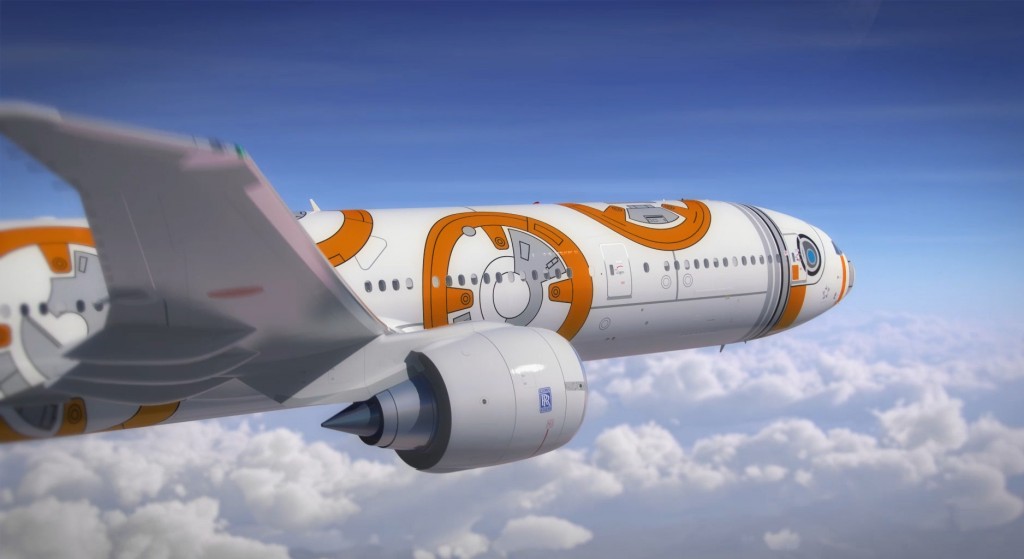 ANA, Japan's largest airline, will unveil the aircraft on 27 March at Osaka's Itami Airport, where the special livery was applied. The aircraft will then make a one-off domestic flight as ANA22 from Itami to Haneda, before departing the airport at five minutes past midnight on the following day (March 29) as flight ANA106 to Los Angeles, marking the start of the aircraft's international service.
The aircraft will fly various international routes, principally routes linking Haneda, Narita and US – Los Angeles, New York, Chicago, Washington D.C., and Houston.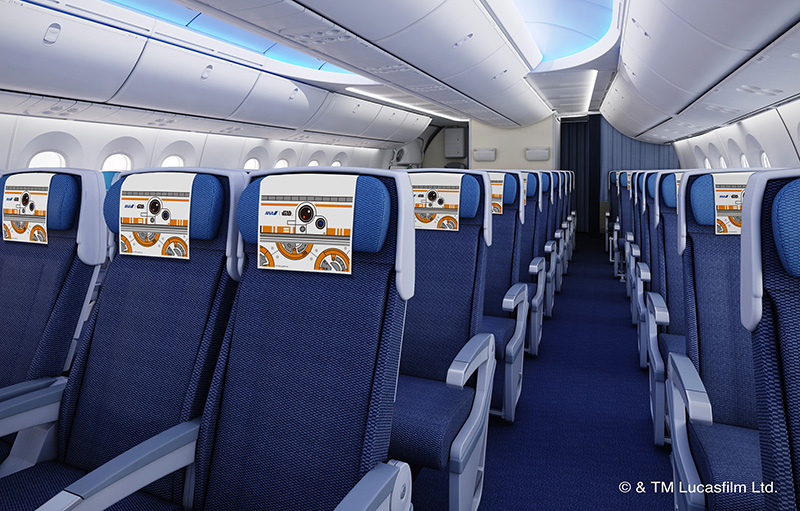 Passengers on the BB-8™ ANA JET will experience the world of Star Wars with specially designed BB-8 paper cups and headrest covers and cabin attendants will wear BB-8 aprons. On the R2-D2™ ANA JET, which is already in service (Boeing 787-9 flying international routes), cabin attendants wear R2-D2 aprons.