I visited New Zealand about 10 years ago with my family. At such a young age, I experienced the beauty of New Zealand but could not fully appreciate it back then. I vaguely remembered snippets of Rotorua and its strong sulphur smell, Dunedin and its world's steepest slope, the tongue-sticking-eyes-bulging Maoris and their performances, and breath-taking sceneries and farm animals dotting every single area of New Zealand. I have always yearned to go back one day and complete that blurry memory of my childhood.
That opportunity came in 2015, and I decided to visit New Zealand again for 16 days as part of my university graduation trip. Experiencing New Zealand in the eyes of an adult was undoubtedly different from how I viewed the sceneries and sights as a child. New Zealand in the eyes of most people will probably be sheep, cows, mountains and lakes. This trip however brought a whole new meaning to what New Zealand really means to me.
New Zealand is:
N

avigating winding roads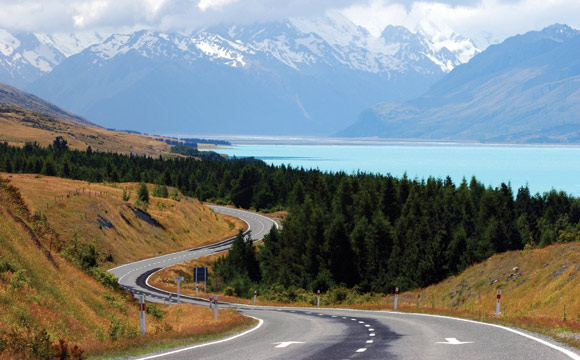 If you live in a city like me where driving along cliffs and mountain edges are practically non-existent, you will find it a little challenging to travel around some parts of New Zealand. I remembered driving for 20 minutes along a never-ending winding cliff road up towards Coromandel and feeling so queasy and dizzy. After realising I still had about half an hour more to go on this road (it was 50 minutes of continual turning, navigating bends and feeling like I was going to drop off the cliff any moment), I waved the white flag and got my more experienced  sister to take over as driver.
That being said, the roads of New Zealand are not entirely made up of curved roads. Unless you are driving towards mountains or around lakes, the roads are straight and safe to drive in. New Zealand drivers are generally very patient and polite, which made driving there a whole lot easier and fun.
Bear in mind however that the speed limit for most roads are at 100km/h, even on curved, winding roads. It was a tad scary for me as Singapore roads are straight and do not usually reach a speed limit that high, but it was nevertheless a thrilling experience. One thing I can say for sure is, I have definitely become a better driver after this trip.
E

xcellent coffee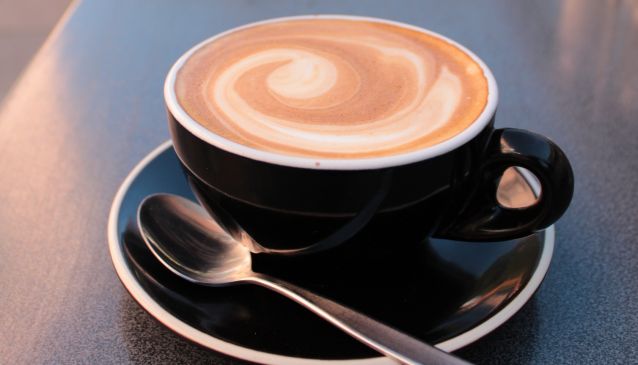 No seriously, coffee in New Zealand is simply out of this world. I am still perturbed by the fact that even their McDonald's coffee tastes as good as any restaurant/café-brewed coffee. The coffee aroma and taste was strong and consistent in every cup of coffee I drank there, anywhere. In Singapore, I only drank coffee occasionally when I felt a need to fight against the sleeping bug, but coffee became a daily necessity when I was in New Zealand.
I may not be a coffee expert, but my coffee-loving sister (who was my travelling buddy) agreed the coffee there is really good, so try it for yourself when you head to New Zealand.
W

aking up every day to beautiful scenery
Don't be too quick to say "duh" to this. After all, it is a well-known fact that New Zealand's gorgeous sceneries are one of the main reasons why it remains a top tourist destination. Those travel articles and pictures you see are not lying; every part of New Zealand is simply picturesque. And because it is that amazing, I cannot help but continue to rave about it here. Enough said, I will let the pictures do the talking.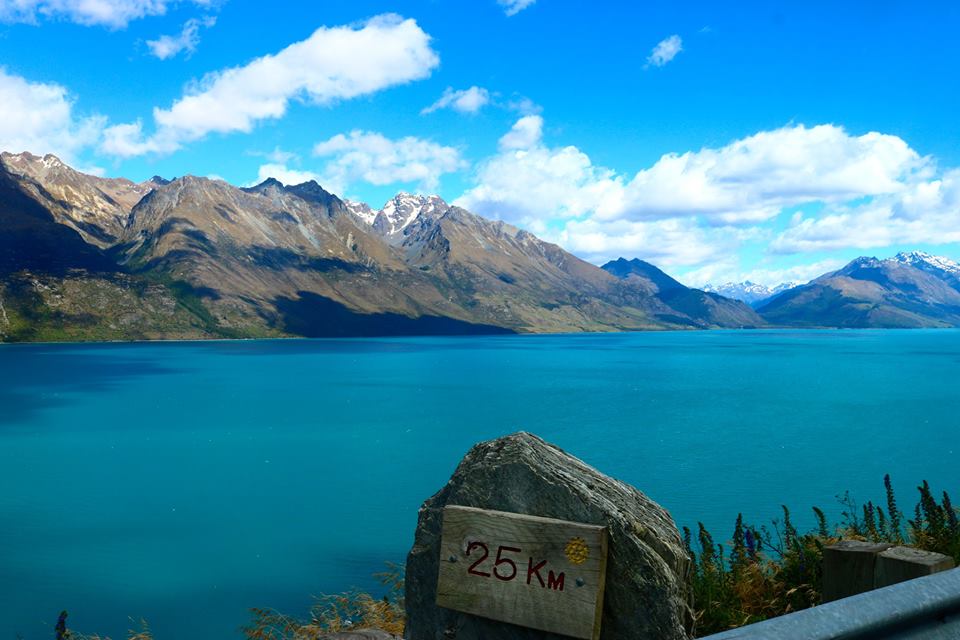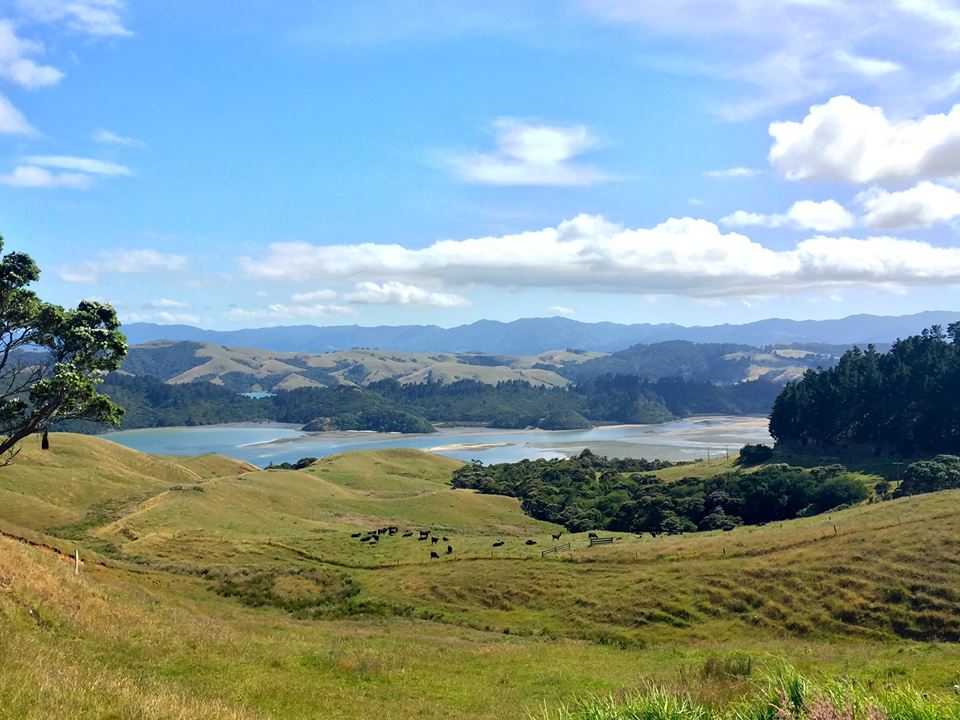 Z

illions of treks/trails to do
Okay, I am exaggerating about the zillion part, but you get my point. Singapore, where I come from, is practically a concrete jungle, so you can imagine how excited I was while researching on the different treks/trails that I could do in New Zealand. I absolutely love the outdoors and exercising, so trekking was one of my main priorities for the trip. I managed to complete a considerable amount of trails, and here are a few of the trails that I enjoyed immensely.
Redwoods Forest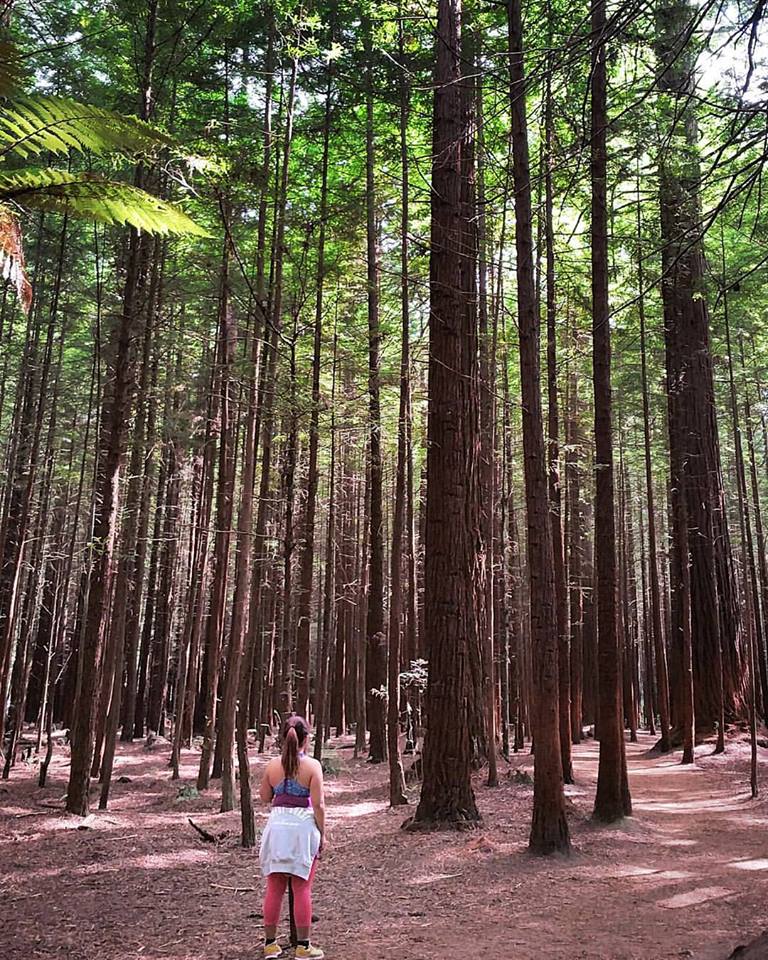 The Redwoods Forest is a must-do trek when you are in Rotorua. Surrounded by tall trees all around, the trek can be slightly chilly if you start early in the morning. While it gets better when the sun comes out, do bring along a windbreaker in case you feel cold.
Huka Falls Trail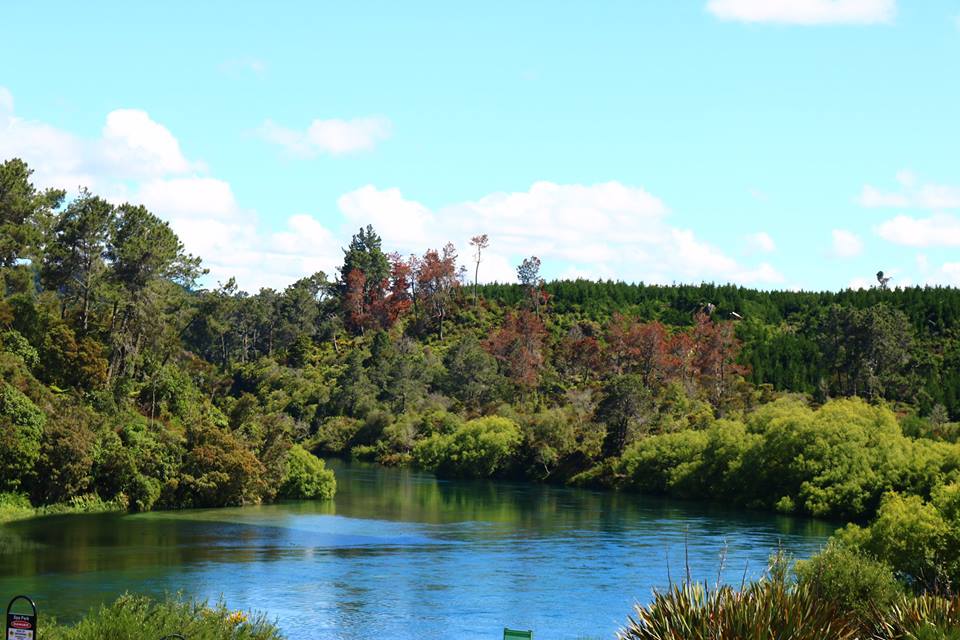 The trail starts off from the Spa Thermal Park in Lake Taupo and ends at the famous Huka Falls. The entire trek takes two hours (return) and is definitely a family-friendly trek for all ages. Instead of driving, take a leisure walk to Huka Falls and spend some quality time with your loved ones exploring nature and all that it has to offer.
E

xtreme sports
Other than its amazing sceneries, New Zealand is also famous for its wide variety of extreme sports activities. From white water rafting, bungy jumping, jet skiing to skydiving, there is bound to be something for everyone. I would have loved to try every single one of the activities available, however due to the lack of time, I only managed to try skydiving and jetskiing. I thoroughly enjoyed both of them, and if you are an adrenaline junkie like me, you cannot miss out on these extreme sports activities when you are there.
What I tried:
Luge ride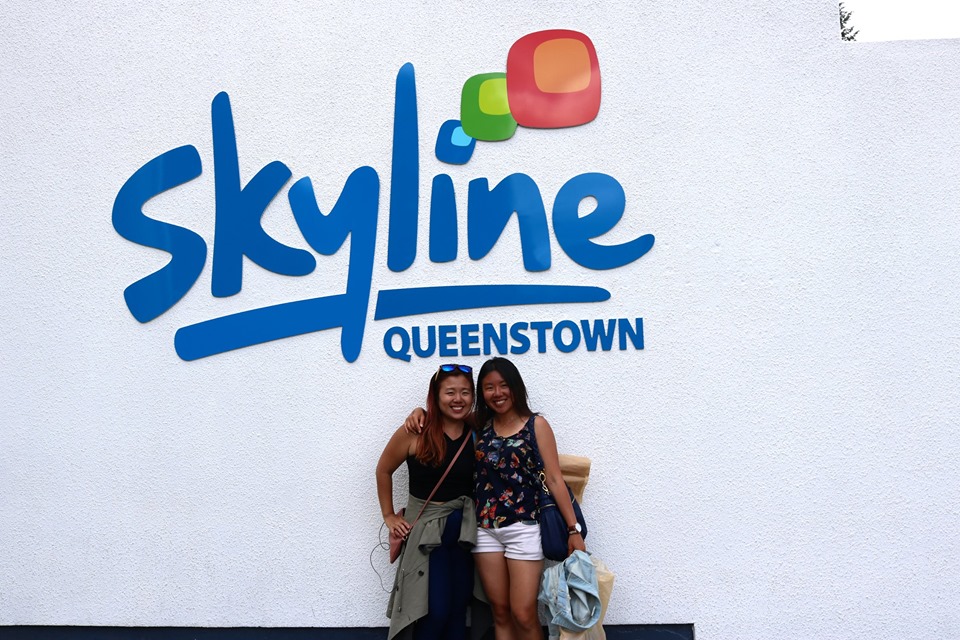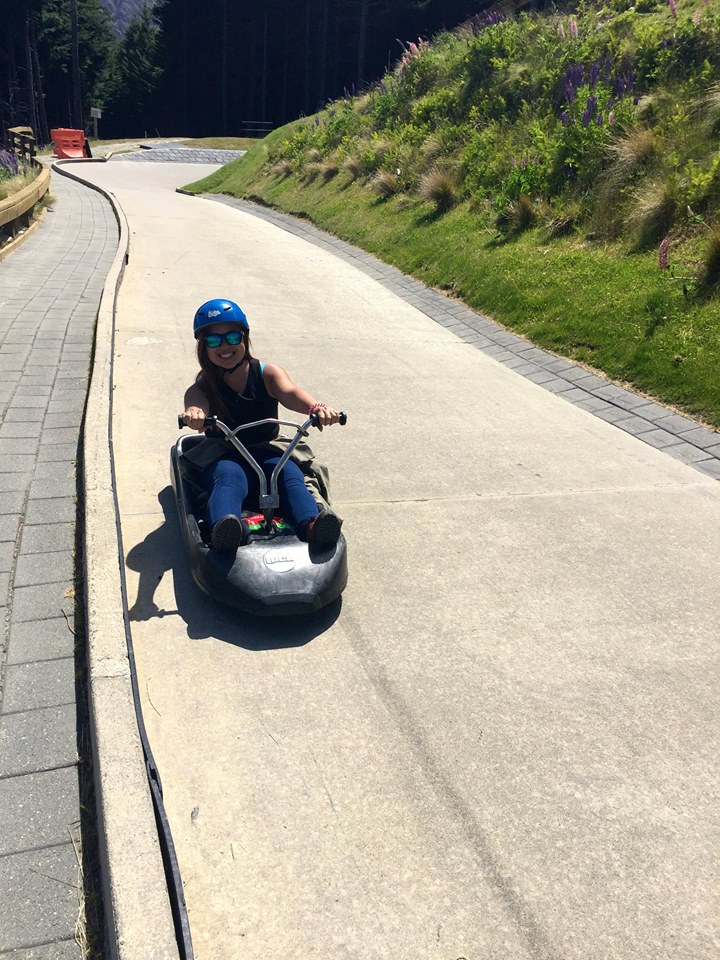 The Skyline luge is located in the central area of Queenstown, New Zealand. Access the multi-track luge attraction via the Skyline Queenstown Gondola and stop by the Skyline Restaurant for a buffet lunch overseeing stunning views across Queenstown, Lake Wakatipu and the Remarkables. There are several packages available, so do check out their webpage for more details.
Skydiving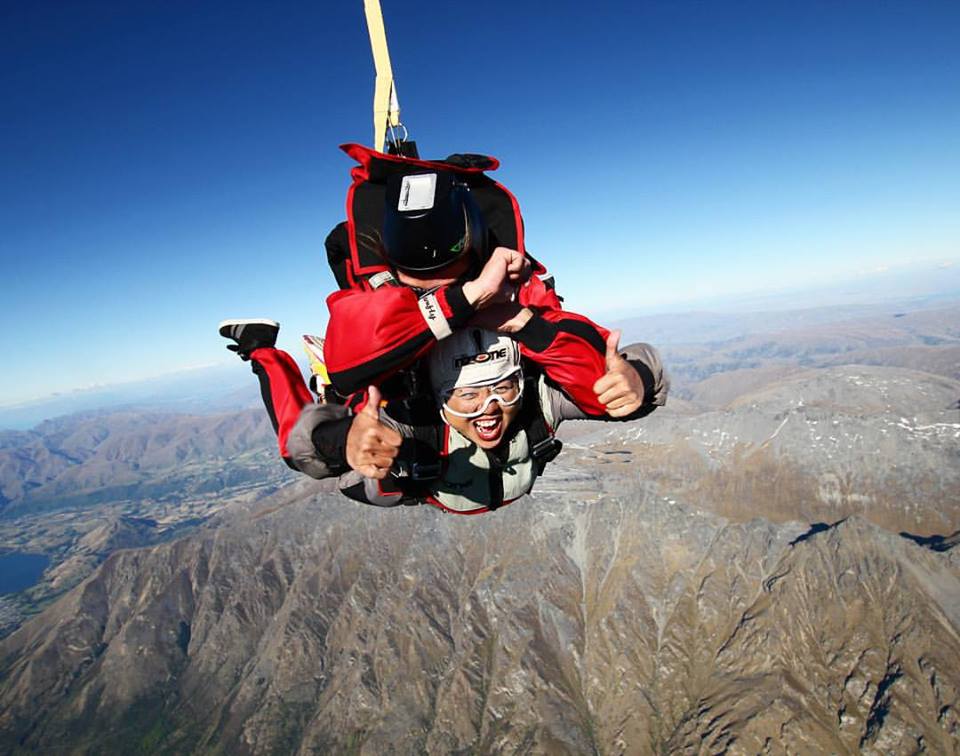 Skydiving is by far the best experience of my life to date. The freefalling feeling and stunning views are indescribable and I highly recommend everyone to try it once in their lives. However, skydiving is a highly weather-dependent sport, so be sure to allocate back-up plans in case you do not get to do it on that day itself. My skydiving slot was cancelled three times and it resulted in a delay of the rest of my itinerary because I really wanted to do it there in New Zealand. I did not regret the decision to push back the rest of my itinerary though, because it was truly a once-in-a-lifetime experience.
Jet skiing
If you are up for a thrilling boat ride like no other, jet skiing is the activity for you. Jet through the lakes of Kawarau River and take in the stunning landscapes of Queenstown. There are several other places to try out jet skiing too, so search online to find one to suit your itinerary.
Check out this website for more information on some other activities that are available: http://www.newzealand.com/int/adventure/
A

dverse weather conditions
This might not be the case all year round, but I certainly experienced contrasting weather conditions when I visited last December. The country was in the midst of the summer season, and before leaving for New Zealand I checked the weather forecast and saw that temperatures will generally stay between 18 and 25 degree Celsius. Naturally I packed summer clothes, and also a couple of long sleeves and cardigans in case it gets cold at night.
Well, the temperature did not just fluctuate a bit, it changed quite drastically. I remember going through a day of sudden strong cold winds that got me layering all the thick clothes I could find in my luggage, and the very next day the sun was shining brightly. I found myself lamenting how troublesome it was because I had already planned the clothes I wanted to wear the day before. (And of course, it was thick clothes) There was even one day when the sun was out, and in the very next moment there was a thunderstorm and we had to run for shelter quickly because we did not have umbrellas.
So anyway, my main point is, be fully prepared for the changing weather conditions. Bring one thick jacket at least, to avoid the cumbersome layering of clothes. Do also carry an umbrella, or buy one there because you'll never know when you might need it. You MUST bring along sunscreen. New Zealand's sun is unforgiving due to the almost depleted ozone layer there. I came back from the trip 50 shades darker (pun intended), coupled with painful sunburns and blisters on my lips. Not fun at all.
L

akes, lakes, lakes
I lost count of the number of lakes I saw there. There were just too many I had to give a miss because I did not have the luxury of time to visit all of them. However, I managed to visit some of the most beautiful lakes ever in my life, so here are my recommendations if you are planning to go lake-hopping.
Lake Taupo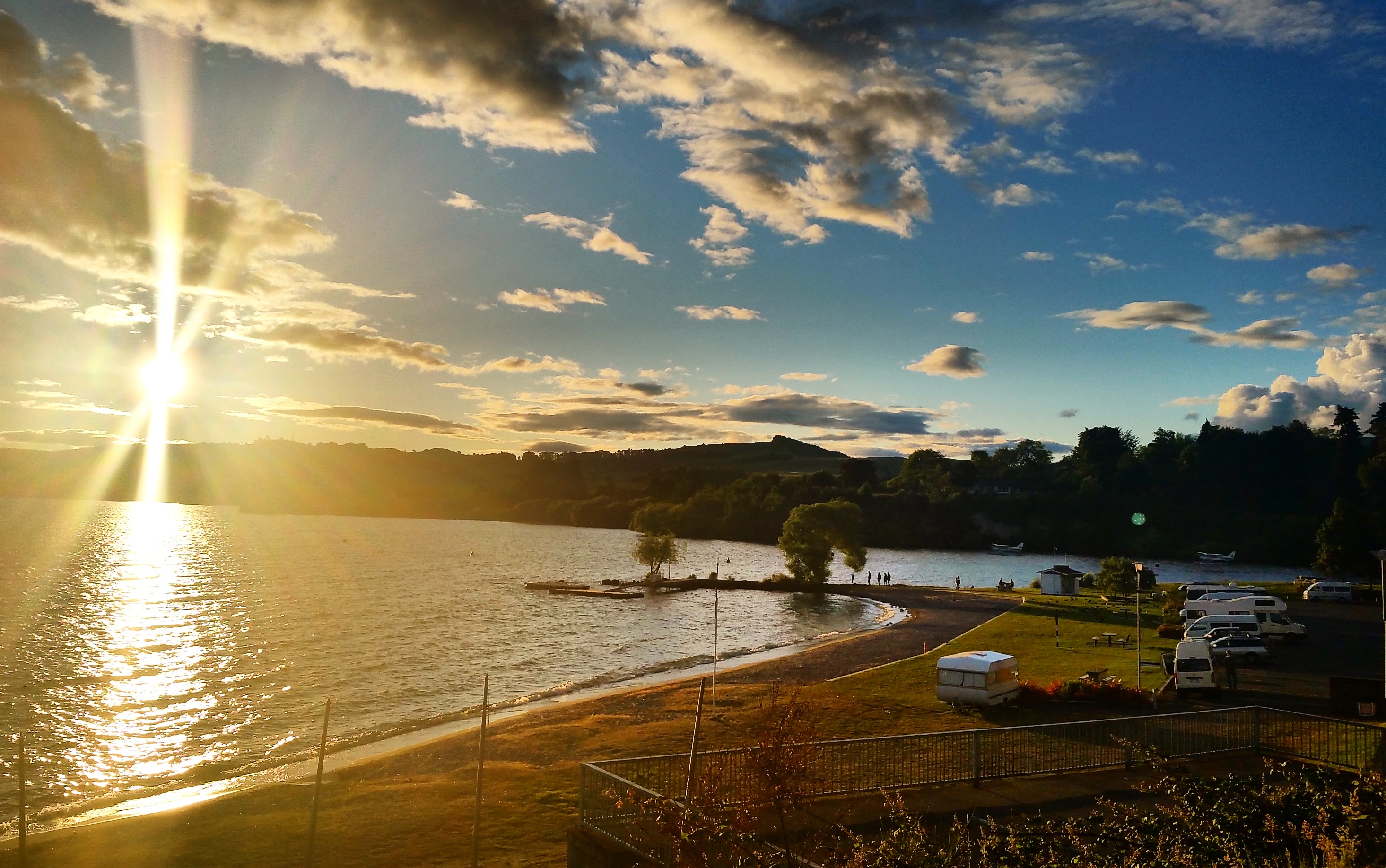 Lake Taupo was a must-go on my list while I was researching for my trip to New Zealand. There were so many good reviews and amazing pictures of the lake online that I knew I should not miss it. We drove down from Rotorua to Lake Taupo and stayed there for two nights. Besides having pristine blue lakes, Lake Taupo is also surrounded by large grass fields, making it the perfect spot for a picnic with friends and family.
There are a couple of walking trails nearby with various difficulty levels for you to explore, so do drop by the information centre to get the brochures and maps. I did a mid-level trail which started from Spa Thermal Park at Lake Taupo and ended at Huka Falls. The entire trek took about two hours (return) to complete at a leisurely walking pace, so I am sure it is achievable for all ages.
The trek brings you through some of the most amazing sceneries, and I found myself gaping and going "wow" every few seconds. And of course, you won't be disappointed when you reach the end because you get to see the Huka Falls, a popular and famous tourist destination in the North Island.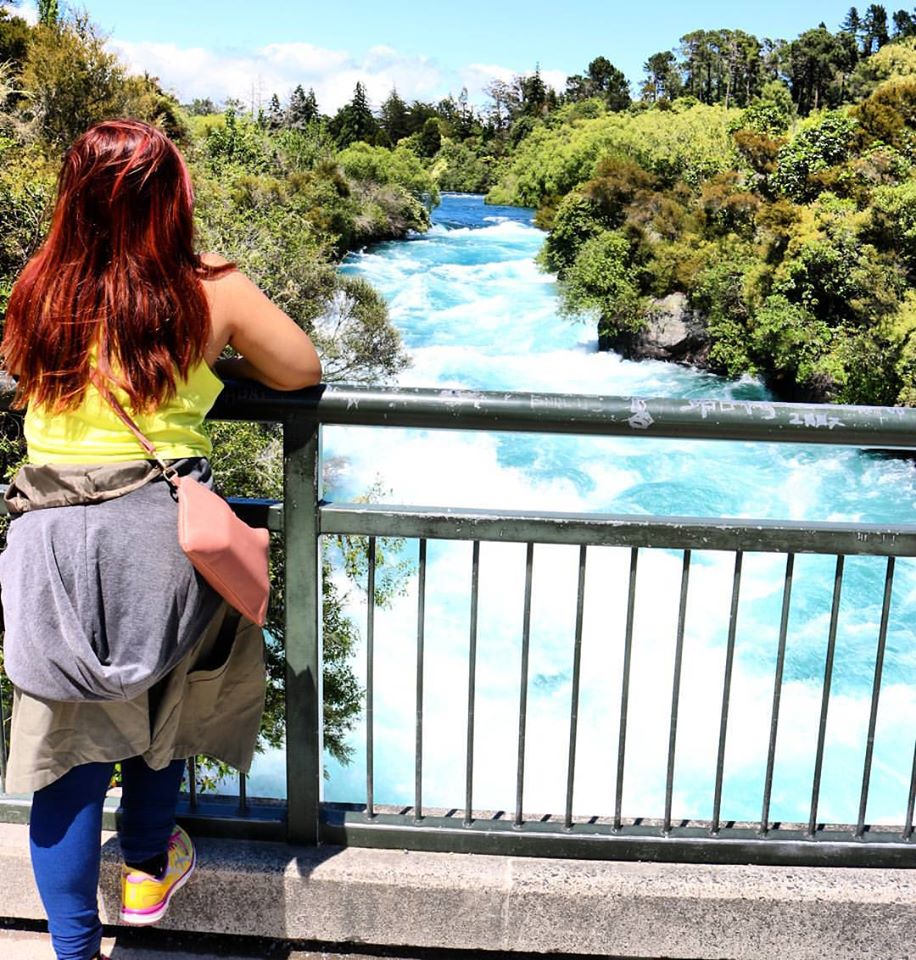 You can choose to head back the same way to Lake Taupo, or continue heading down the trail for another two hours to the Aratiatia Rapids, which appeared in the scenes of Peter Jackson's movie, The Hobbit: The Desolation of Smaug.
Lake Pukaki
We were planning to drive down from Lake Wanaka to Mount Cook and then to Christchurch. Our lovely Airbnb host suggested we drive down the route that would pass by Lake Pukaki, which according to him, had amazing "icy-blue lakes". The reason for the lake's colour is because the water flows directly from the melting glaciers east of the Southern Alps. We decided to follow the locals' recommendations and drive along that route to see the lake.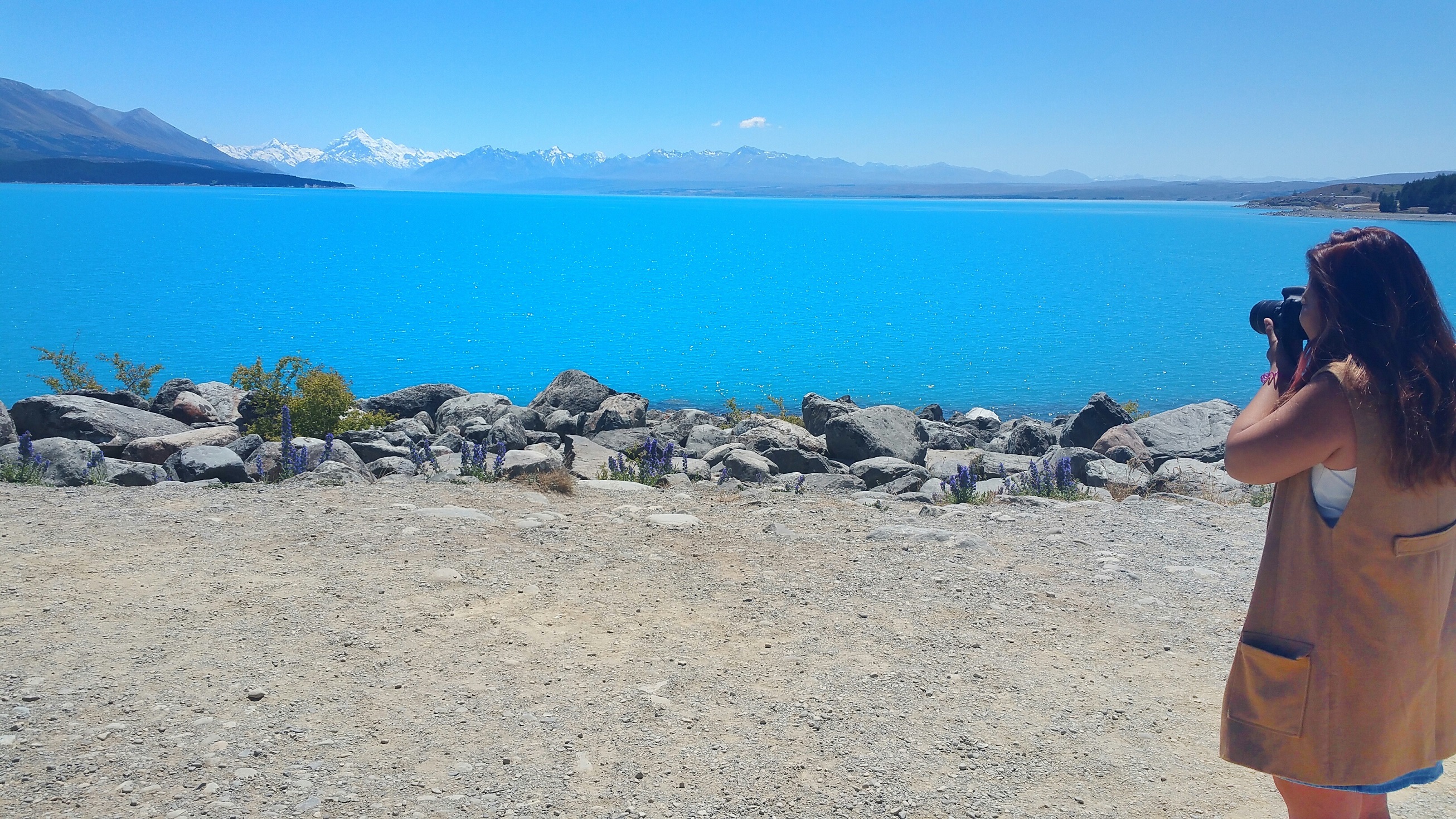 The view is absolutely unreal and breathtaking. I recalled stepping out of the car with my jaws dropped, and for a good 15 minutes I just stood there in disbelief, admiring in silence at how beautiful nature is. It was at this moment when I start thinking of how blessed I am to be alive and seeing this.  *cues slow, soothing music* You've got to visit this lake to understand how I felt then.
Lake Wanaka
Lake Wanaka is located in the Octago region of the South island, and is the fourth largest lake in New Zealand. It is the perfect place to chill and get away from the busy city life. With cafes and bars dotting the side of the lake, you can have a good dinner before proceeding to a relaxing walk by the lake.
Do also visit tourist attractions in the area such as the Puzzling World, which is designed to baffle your brain and challenge your perceptions of reality with a mix of bizarre buildings, illusion rooms and mazes to complete. If you are up for some thrill and excitement, try out skydiving to Lake Wanaka's breathtaking sceneries.
Lake Hawea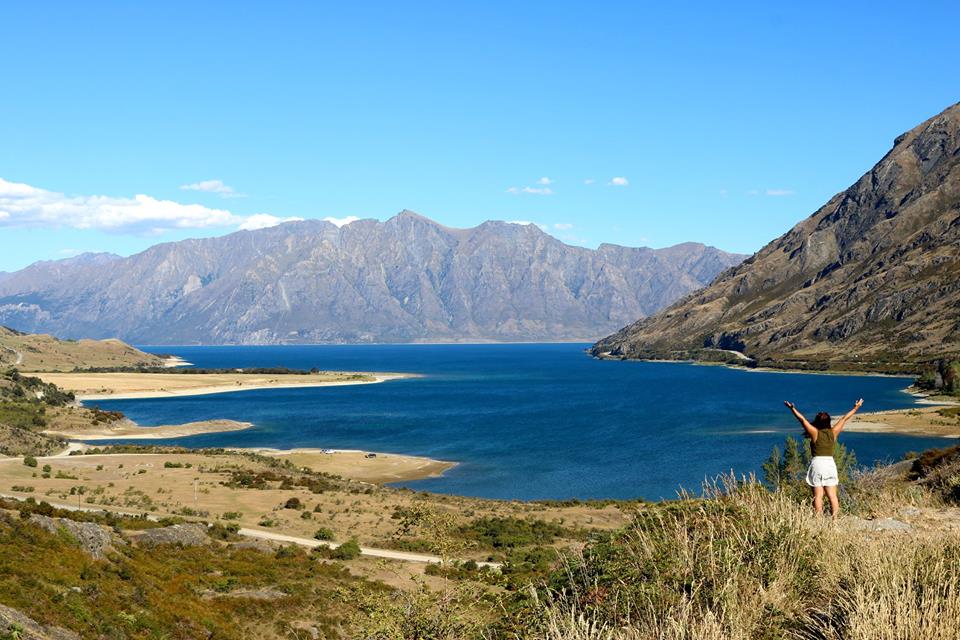 We lost our way while trying to drive from Lake Wanaka to Mount Cook as our GPS became faulty suddenly. This turned out to be a blessing in disguise because we ended up driving around and chanced upon Lake Hawea.
With a couple of photo points around the lake, you can be sure to capture a nice picture there. The waters were amazingly clear, to the point where you could see the reflection of the mountains in it. Lake Hawea is also a favoured spot for wind surfing, paragliding and kite surfing.  Some other activities you can try there include boating, fishing, swimming, kayaking, or just simply lazing about on the beach.
A

mazing people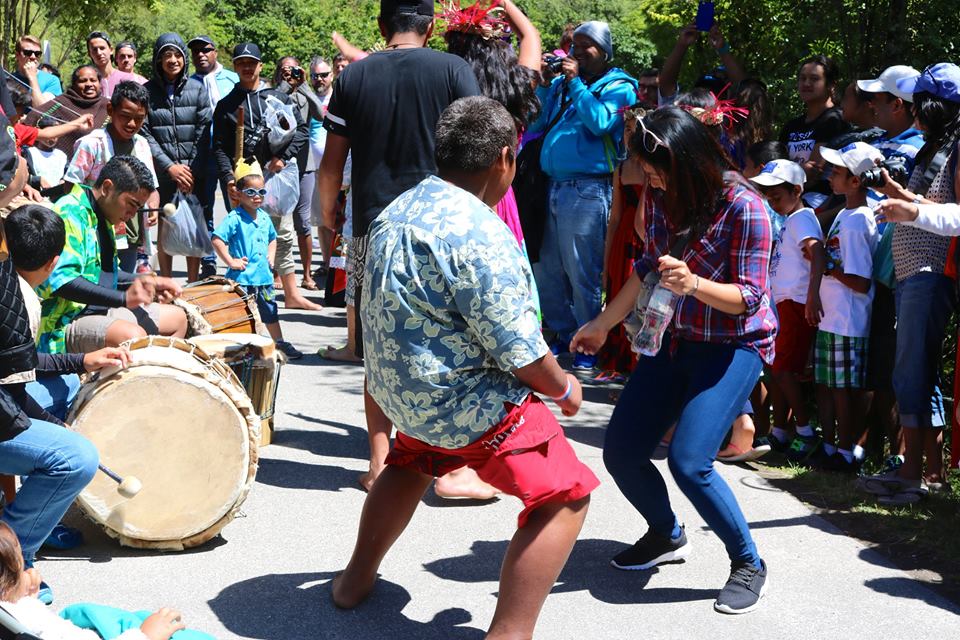 New Zealanders are some of the most polite and friendly bunch of people that I have met while holidaying.
Apart from our hospitable Airbnb hosts (all of them were really friendly), service staff at restaurants, cafes and tourist attractions always wore a smile on their faces and were ever ready to help us with our queries. The locals there also had the most polite driving etiquette. Being unfamiliar with the roads there, I was not confident to drive at the speed limit of 100km/h. Many drivers actually drove patiently behind me (without honking!) and waited till there was an overtaking lane to get in front. A couple of drivers on the opposite lane actually bothered to signal an oncoming speed camera to me so that I can slow down in time and not get a speeding ticket. If everyone could adopt these driving etiquette, the world will be a safer place to drive in.
N

orth to South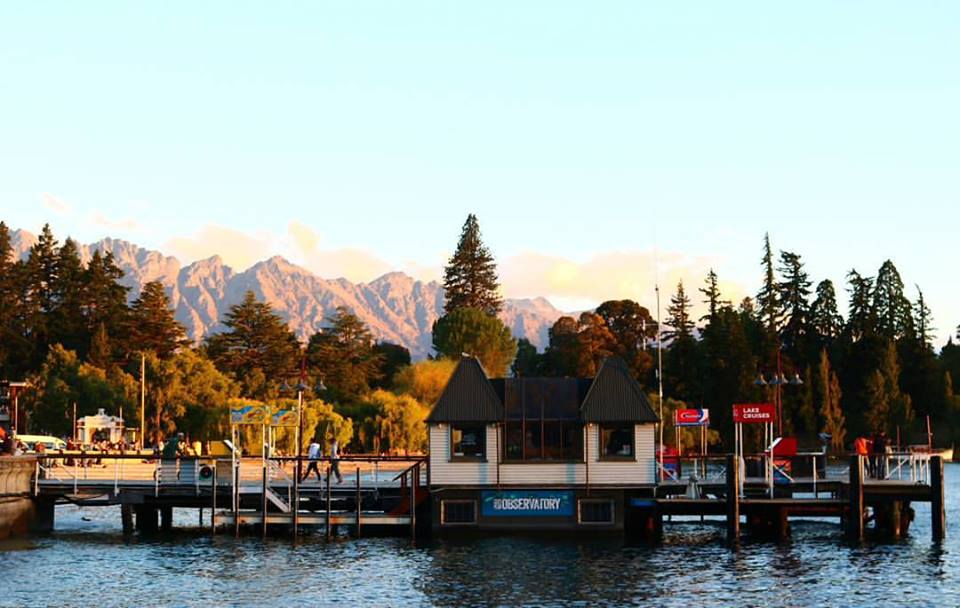 To get the full experience of New Zealand, it is highly recommended that you visit both the North and South islands. The North island is famous for its beautiful sceneries and nature landscapes, while the South island is where you can get to try all the adrenaline packed activities. Our entire trip lasted for 16 days, and it was just about sufficient to cover the places we wanted to see. Though of course, if we had more time, I would have definitely planned a couple of longer treks to do and perhaps try out more of the activities that they have to offer.
D

iverse culture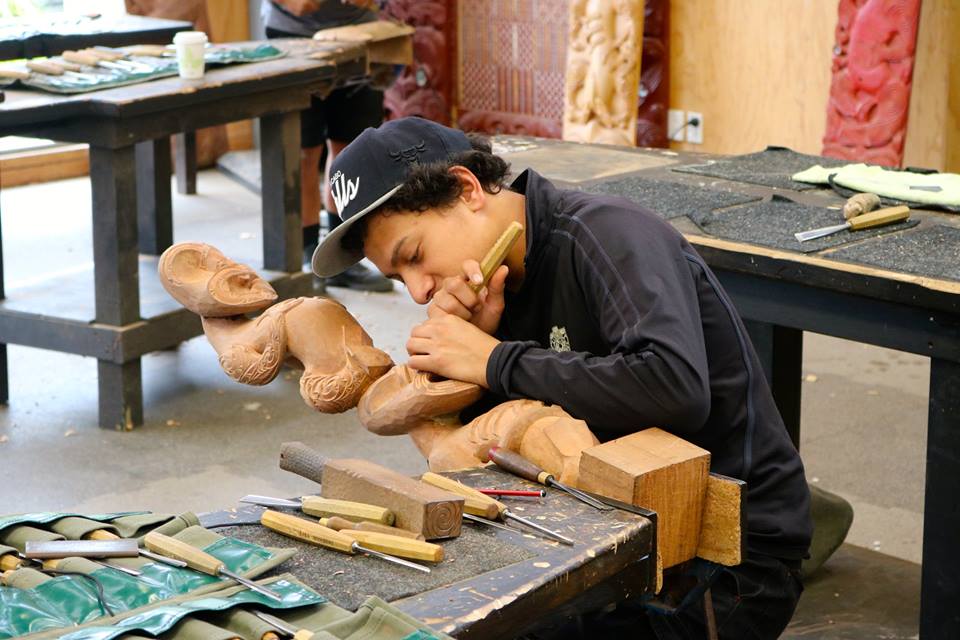 What is New Zealand without the Maori culture? The Maori culture has predominated for most of New Zealand's history of human habitation. Due to their unique and quirky culture, every tourist who visits New Zealand is bound to have a Maori-related activity on their must do list.
Rotorua is home to the Maoris, so head there if you are looking for a genuine experience of the culture. Te Puia, situated in the Whakarewarewa Geothermal Valley in Rotorua, is home to the New Zealand Maori Arts and Crafts Institute. Catch a maori live show, visit their workshops to see maori carvers hard at work, or get some unique maori gifts for your friends and family at the souvenir shop located at the entrance of Te Puia. Check out the other attractions in the area too, which includes a live kiwi enclosure, the world-famous Pohutu Geyser, and more than 500 natural geothermal wonders.
New Zealand can be summed up in two words – astounding beauty. I was glad I made the choice to visit again after a decade. Being older, the experience was totally different from the previous trip. New Zealand definitely took my breath away with all that it has to offer, and I am sure you will enjoy it as much as I do when you get there.