Though nearly a century old, Italian brand Furla is nowhere near taking a back seat in the world of luxury. In fact, with each passing collection, Furla is upping its game.
Emerging stronger than ever from it sweet, iconic Candy Bag success (of which I am a proud owner of), Furla is kicking off the New Year with a good mix of new and nostalgic pieces (there's also a reprise of the Candy Bag!) in the Spring/Summer16 Collection.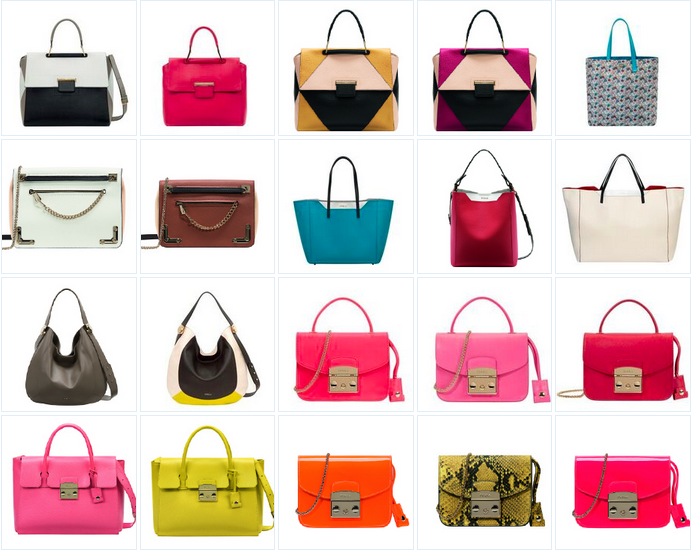 Characterised by bold and eclectic colours – from neon shades to darker, manlier tones – the Spring/Summer16 Collection is all about catering to the day-to-night wearer, which is great news for us "work-hard-party-harder" generation.
Now, I must admit I was initially a little overwhelmed when faced with the collection. The popping colours aside, the range of bags is just extensive. But as with most collections – Furla or not – there will be some hit and misses. Thankfully, this collection has many more hits for me.
The Metropolis series is one of them. Retaining the element of structure in its bags, the Metropolis range comes in a flurry of sizes and styles – from satchels and shoulder to crossbody bags. Colour-blocking is the name of the game this season, and somehow it seems to reflect best on the Metropolis series. Speaking of colour-blocking, where is the almost synonymous Candy Bag? Though seriously downplayed in this collection, the candy does make a quirky re-appearance as a Metropolis.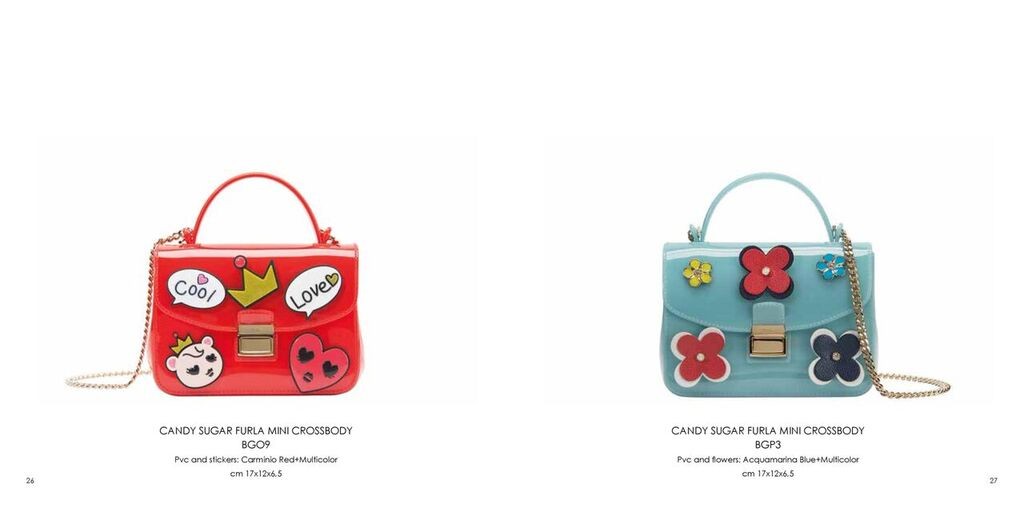 So style-wise, Metropolis is a clear winner for me.
That said, functionality-wise, I'm not too sure if Metropolis would do the job. Perhaps the satchel style might fit your laptop and documents (just barely), but as a day-to-night bag, it seems kind of blah and normal to say the least.
So which series bagged home functional favourite for me? The Talia.
The Talia series is a Godsend for the working lady. The stylish piece is made large enough to fit your laptop and more, without breaking an arm or a shoulder, and we all know how heavy the 'junk' us ladies tote around can be. Incredibly thoughtfully designed to be lightweight in nature, this workbag evidently doesn't compromise on style, design and lux.
Coming in a slew of colours and prints, this calfskin beauty is simple, structured and got me sold.
My next homerun hit is the Men's collection. Fun fact, the Spring/Summer16 Collection is the second collection with a Men's range. Despite being just the second collection, Furla exceeds expectations to deliver a practical yet dashing collection. Particularly, the convertible Modular Bag that can be switched from a duffel bag to a messenger bag.
Moving on to the misses would be the Artesia range. Though I'm well aware Furla is loud and proud of this range, the shape of it just doesn't sit well with me.
Tethering on cutesy vibes rather than a mature, career-minded woman, perhaps the Artesia L-top handle would work for a casual girls' day out, but quite certainly not a board meeting.
Another miss for me would be the prices. I distinctively remember Furla's Chief Executive – Eraldo Poletto – mentioning in late 2014 during a Reuters interview, that Furla would strive to be 'Affordable Luxury'.
So hopeful and hopelessly prudent me was well disappointed upon finding out nothing – bag-wise – was priced below S$500. Well, Affordable Luxury is a very dubious phrase to begin with.

Check out the full range of the SpringSummer16 Collection in stores now.
Furla Store Listing in Singapore:
ION Orchard, 2 Orchard Turn, #03-26 S(238801)
Paragon, 290 Orchard Road, #02-38 S(238859)
Raffles City, 252 North Bridge Road, #01-06 S(179103)
Takashimaya S.C., 391A Orchard Road, Level 2, S(238873)
VivoCity, 1 HabourFront Walk, #01-191, S(098585)
 The Shoppes @ MBS, 10 Bayfront Avenue, Canal Level, #B2-108A, S(018972)