Mention Thailand and the first thing that comes to most people's mind is usually Bangkok, Phuket and Krabi. These places are amazing travel destinations without a doubt, but my recent trip off-the-beaten track in Koh Samui showed me how much more Thailand has to offer. Here are five reasons why Koh Samui should be your next travel destination.
1. Wide Range of Accommodation
Koh Samui has a wide range of hotels and guesthouses to suit all budgets, ranging from luxurious five-star hotels to beach resorts. Over my four-day trip there, I stayed in three different hotels and they were hands down one of the best few hotels I have ever stayed while traveling overseas.
Centara Villas Samui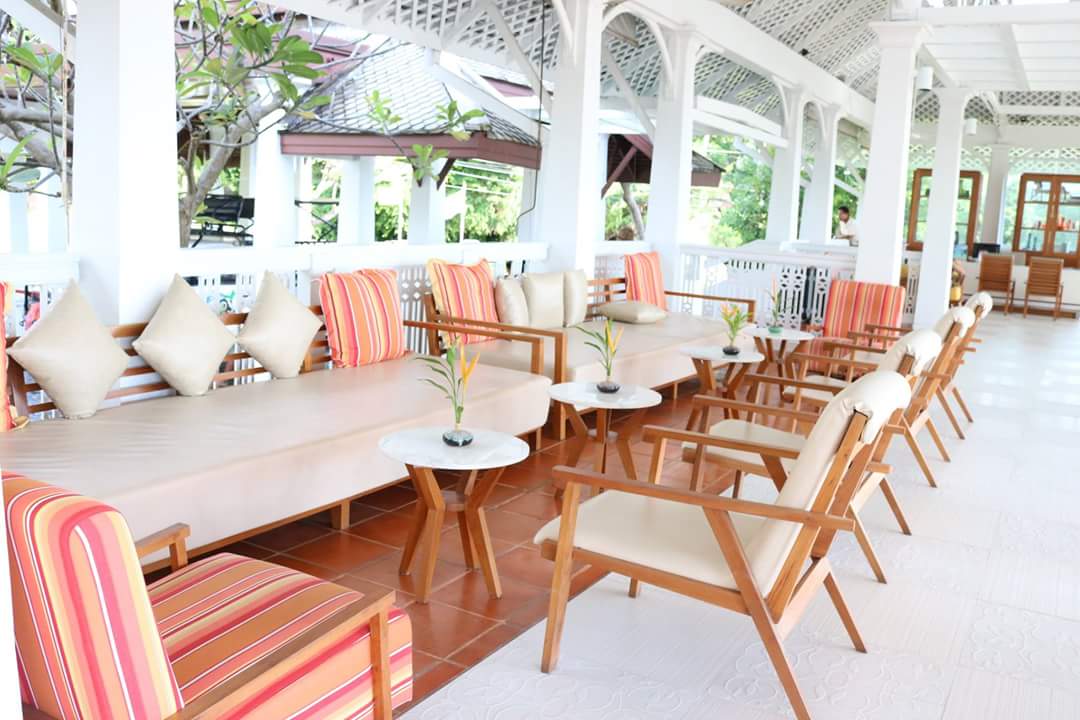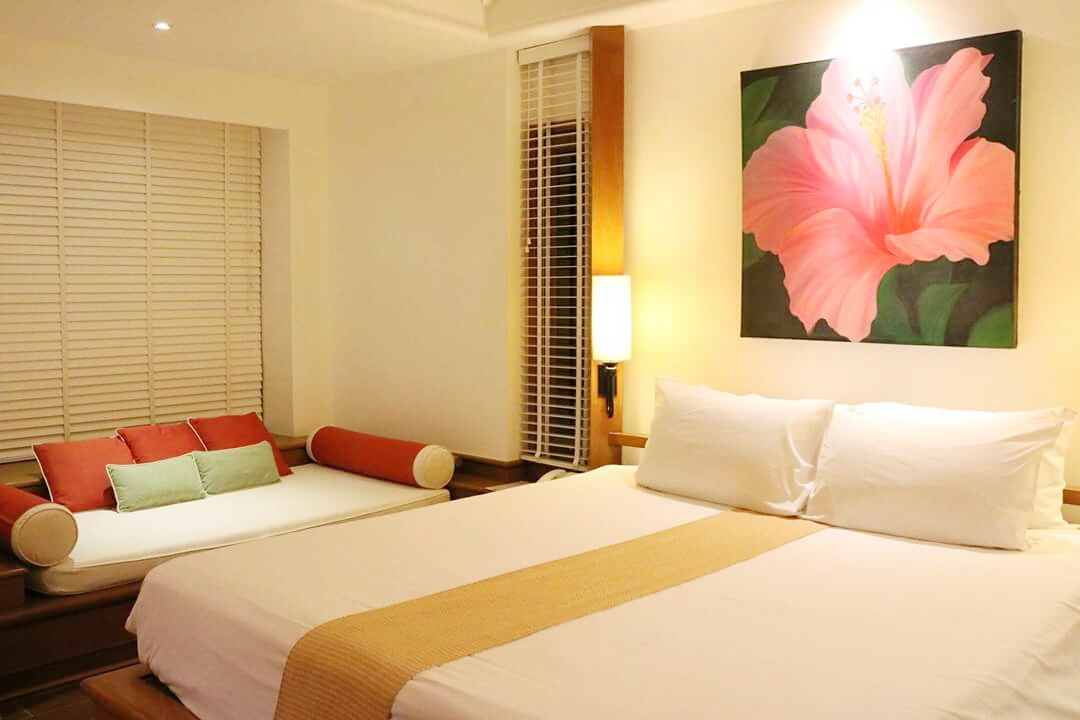 Centara Villas Samui was the first hotel we stayed in upon arriving in Koh Samui. We arrived at the hotel after dinner and it was already quite late, but with the help of the friendly hotel staff, our check-in process went smoothly and we were quickly ushered to our respective rooms. Each villa unit is nestled amidst a tropical environment, providing the ultimate tranquility perfect for a relaxing rest away from the busy city lifestyle. The resort also has a private beach just a minute's walk away from the villa, making it convenient for a lazy day frolicking under the sun.
111 Moo 2 Maret, Nathien Beach Samui 84310, Thailand | Tel: +66-77-424 020,  77-424 022 (Fax)
The Library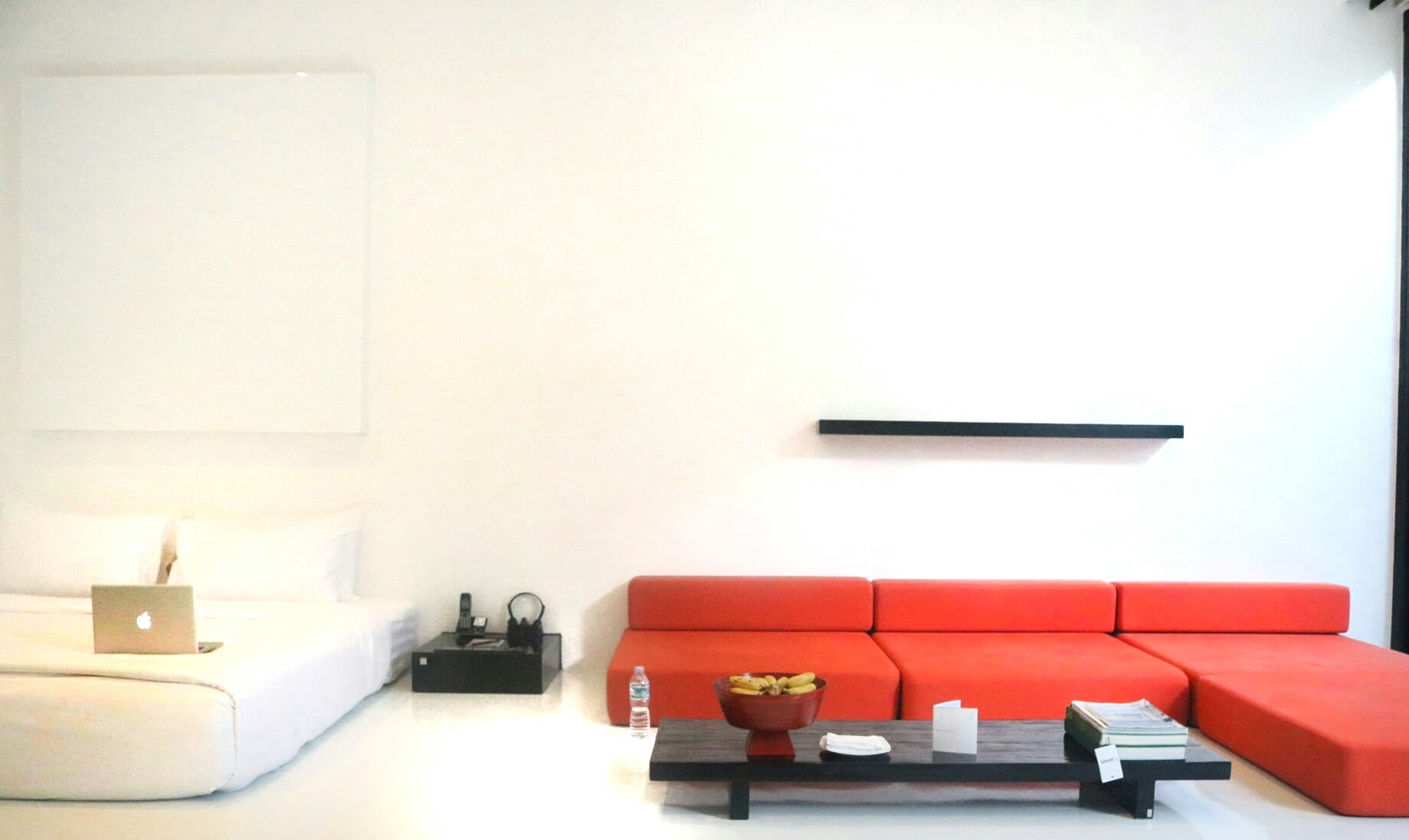 The Library is a boutique design hotel located at the heart of Chaweng beach in Koh Samui. As the hotel name suggests, the concept and theme of the hotel was inspired by the idea that books are immortal and will never go out of date. Each unit is creatively named with associations to a library, such as "Page", "Bookmark" and even the room keys have pencils attached to them. Their facilities include a signature red swimming pool, a fitness center, a full-fledged book and movie library, along with two special restaurants available on the premises for you to choose from.
The unconventional style and unique theme of the hotel left me in awe. Apart from the spacious rooms (with a huge balcony!) and beautiful facilities, The Library is situated right next to the beach. It was just simply amazing sitting by the beach sipping cocktails and watching the world go by. The friendly hotel staff were very generous in their efforts to ensure we had a good stay at the hotel. I enjoyed every bit of my stay with them and will definitely return back here when I visit Koh Samui again.
14/1 Moo2 Chaweng Beach, Koh Samui Suratthani 84320, Thailand | Tel: +66-77-422 767, 77-422 344 (Fax)
Centara Grand Beach Resort Samui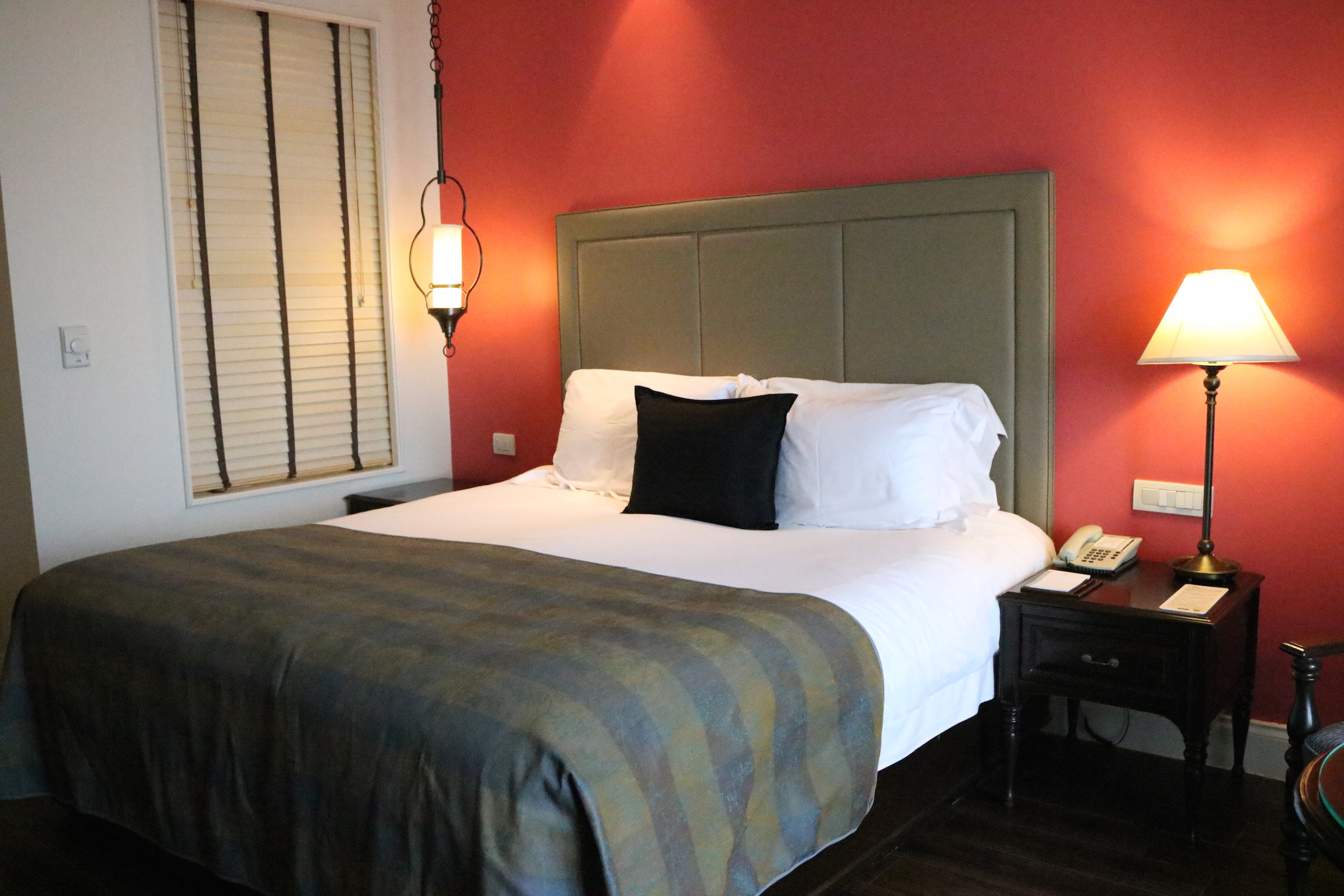 Although this is another hotel under the Centara group, Centara Grand Beach Resort Samui is different from Centara Villas Samui. Set against a colonial style, the former is the epitome blend of elegance and relaxation. Enjoy a change from the beach by taking a dip at the hotel's swimming pool with its own swim-up pool bar and jacuzzi, or indulge in a relaxing massage at their very own SPA Cenvaree.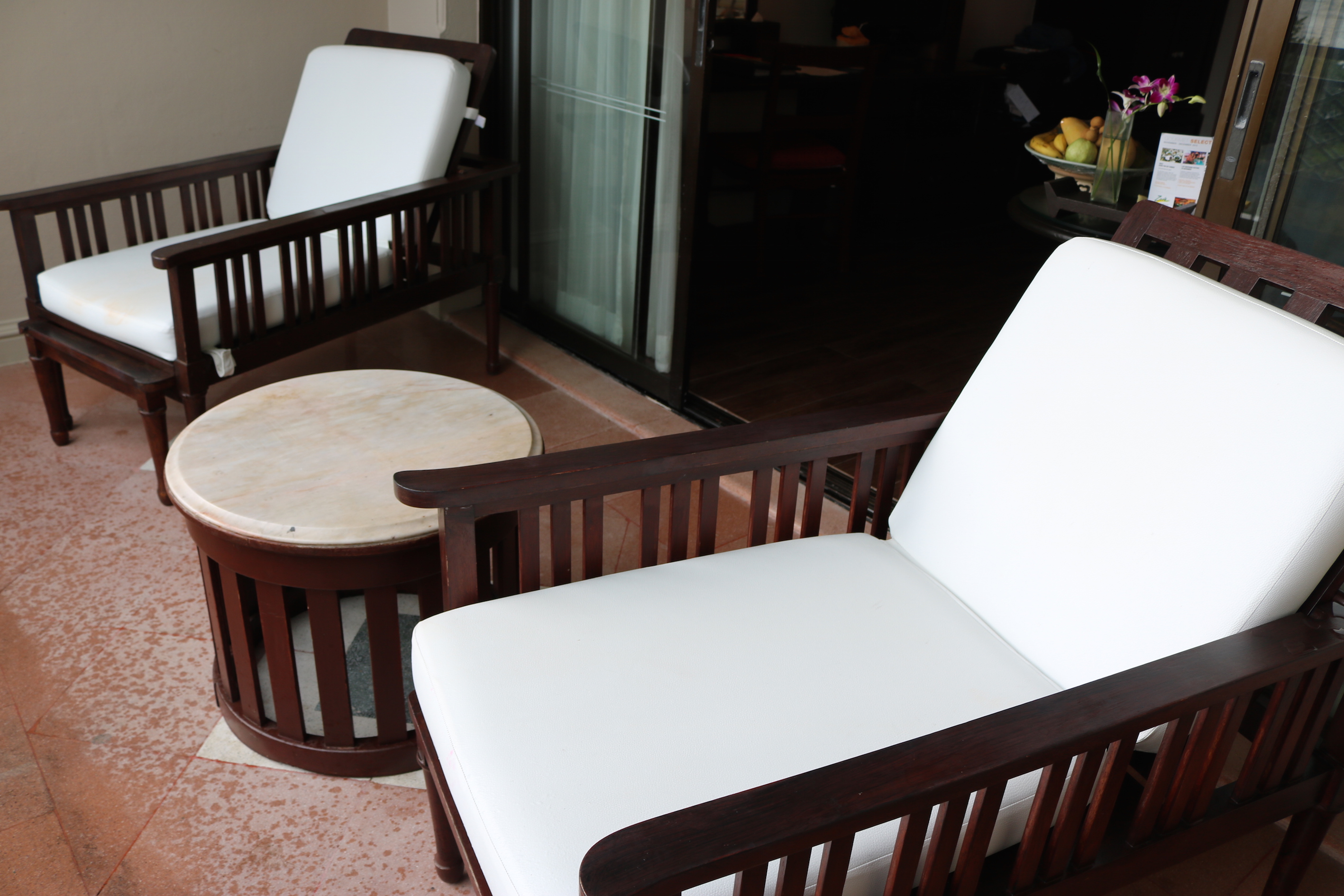 The best thing about this lodging is that you get to enjoy ocean views in the comfort of your own suite. In fact, because of the way the resort is built,  all of the 203 rooms and suites available promise a view of the vast ocean. Talk about having the best of both worlds.
38/2 Moo 3, Borpud, Chaweng Beach Samui 84320, Thailand | Tel: +66-77-230 500 77-422 385 (Fax)
2. Spas and Massages
I managed to visit two spa places when I was there, and both spas provided really wonderful service and spa treatments.
Kamalaya Wellness Sanctuary and Holistic Spa Resort
Kamalaya is a multiple award-winning wellness sanctuary and holistic spa resort that offers a place to re-nourish the soul, and help us disconnect from our daily hectic lifestyles. Integrating healing therapies from the East and West, Kamalaya offers a holistic experience ranging from spa treatments  to customised wellness programs.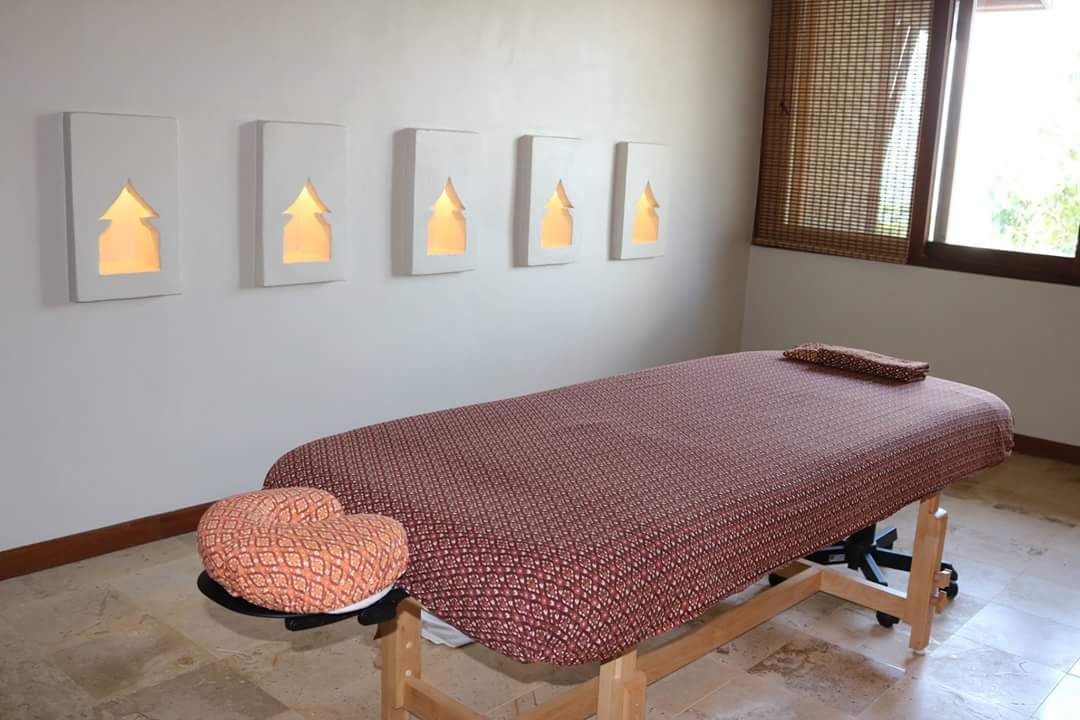 Their vital essence oil massage allows you to choose from five different oil flavours – Earth, Wood, Metal, Fire, Water – with each providing different benefits to the body. I chose Water which was meant to calm and relax the body, and it certainly left me feeling refreshed and relaxed at the end of the treatment. I also had their signature detox menu for lunch, and I thoroughly enjoyed every single bit of it even though I was initially apprehensive of having to eat raw vegetables for lunch (which obviously is a misplaced fear of mine).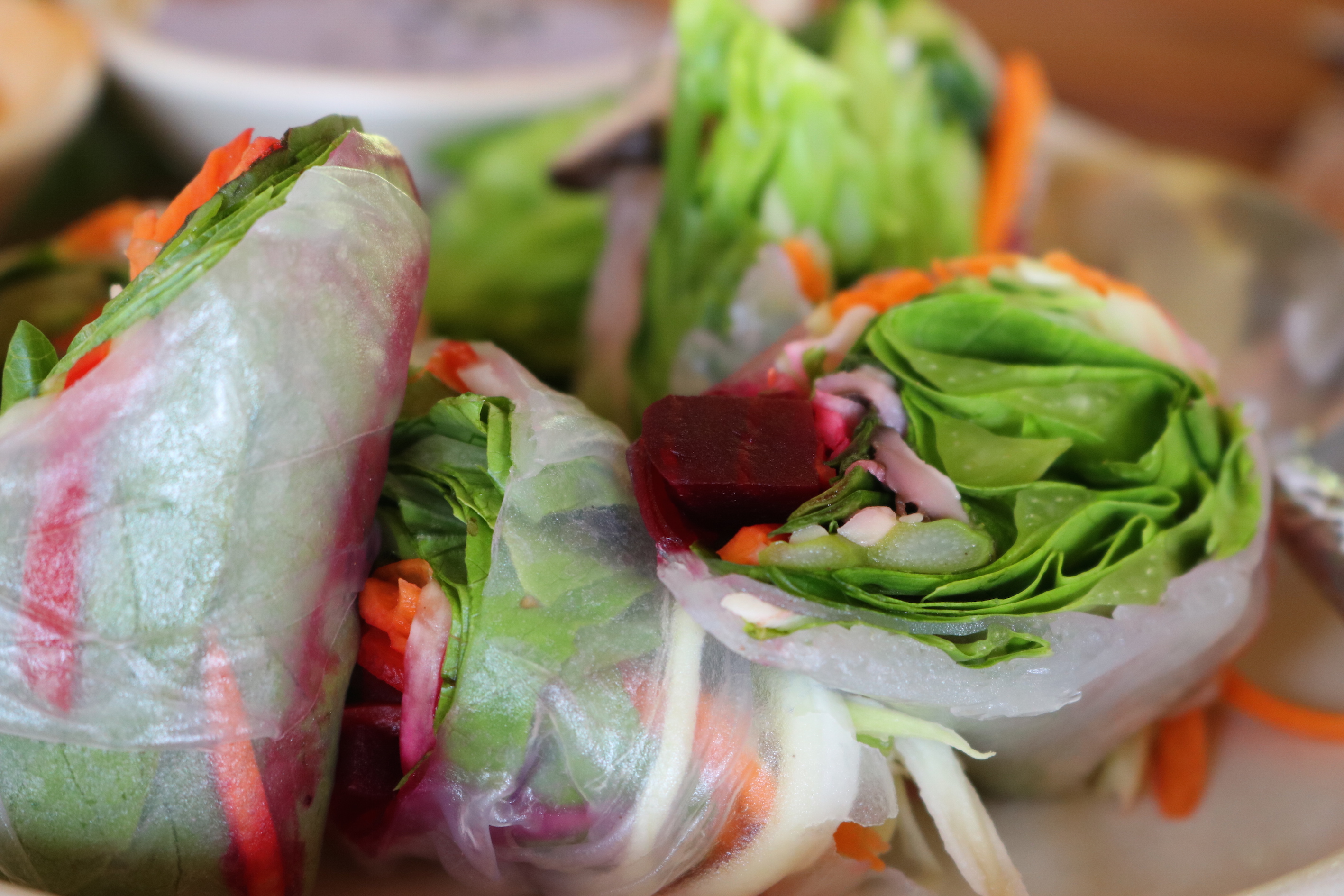 102/9 Moo 3, Laem Set Road, Na-Muang Koh Samui, Suratthani 84140 Thailand | Tel: +66 (0) 77 429 800, +66 (0) 77 429 899 (Fax)
Dusita Spa
Dusita Spa is located in the heart of the shopping area on Chaweng Beach Road, and it is a perfect location to rest those tired feet after a long day of shopping. Their beautiful Oriental-style interior design coupled with warm lights immediately creates a cosy and relaxed atmosphere. The spa spans two storeys and offers 15 private treatment rooms and 30 Thai massage beds which will ensure that you never have to wait for your turn to be serviced.
I tried their signature massage, which is a combination of the traditional Thai massage and aromatic oil massage. A word of caution, this massage is not for people with low pain threshold. I generally prefer my massage with a lot of strength and this massage treatment really met my expectations. I left the spa place feeling satisfied and energized. Other than this, Dusita spa offers a wide variety of massage treatments and packages, so do drop them an email to find out more about what else they have to offer.
161/10 Moo 2, Chaweng Beach Road, Koh Samui 84320, Thailand | Tel: +(66) 0 7760 1051 | Email: [email protected]
3. Tourist Attractions
Your trip to Koh Samui will not be complete without visiting some tourist destinations. Koh Samui has a wide variety of activities suited for every traveller, from sunny beaches, water sports activities, to historical sites and nature. There is never a dull time when you are in Koh Samui.
Hin Ta and Hin Yai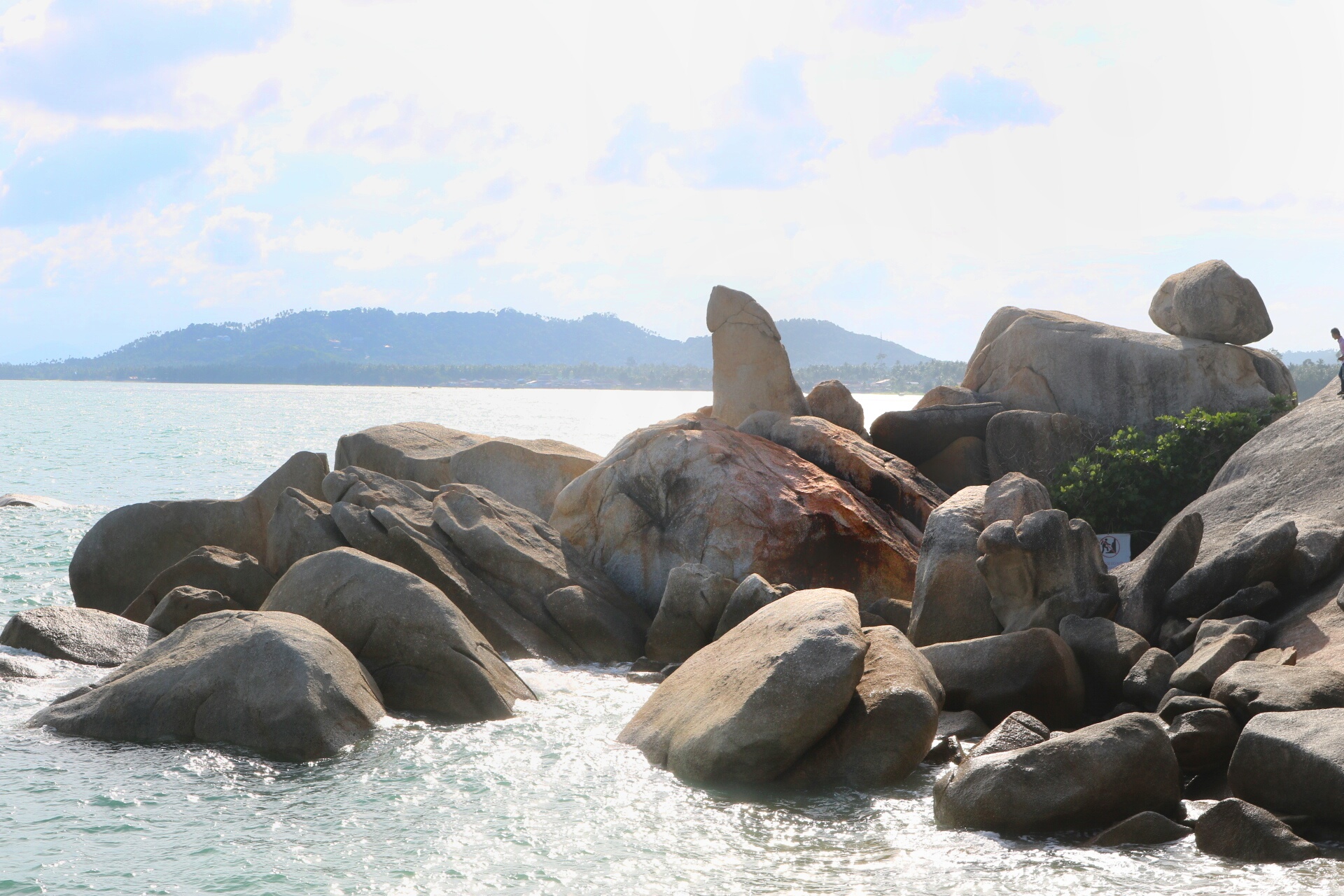 Meaning "Grandfather and Grandmother Rocks", these unusual rock formations were named after their similarity to the male and female sexual parts. Situated at the south end of Hat Lamai beach, this area is one of Koh Samui's most photographed features.
It was certainly an interesting find, although one will probably need to harness their creative imagination in order to picture the rocks in a different way. The beautiful landscape scenery blew me away and had me snapping pictures in no time at all. Walk further down and you will be able to experience a traditional market selling souvenirs and food items unique to Koh Samui.
Location: 92 84310 126/92 Moo 3 Ko Samui District, Surat Thani 84310, Thailand
Wat Khunaram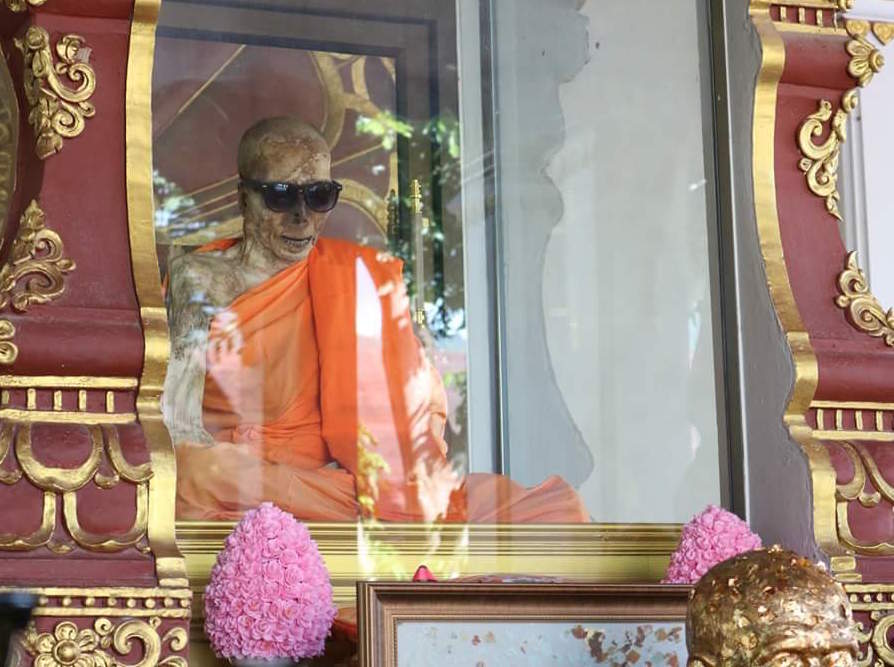 Koh Samui's Mummified Monk at Wat Khunaram, Lamai beach, is an unusual and unique attraction that offers an insight into their Buddhist and Thai culture. History has it that the monk Luong Pordaeng died in 1973 in a seated meditative position, and till today, even after more than 3o years, his body has remarkably showed little signs of decay. This may be shocking to some people, but to the Thais, they believed that this is a symbol of purity and reverence. There are several other mummy monks throughout Koh Samui and Thailand, but Luong Pordaeng is one of the most highly revered.
The temple is open for visitors during daylight hours every day, and the best times to go are early morning or late afternoon when the temple is most active with merit-making and monk chanting activities. There is parking available on the temple grounds. Admission is free but small donations are welcomed to support the temple's upkeep.
Location: Wat Khunaram is on Route 4169 (the ring road) between the Na Muang waterfalls and Hua Thanon, 13 km southeast of Nathon Pier and about 6 km west of Lamai Beach.
Wat Phra Yai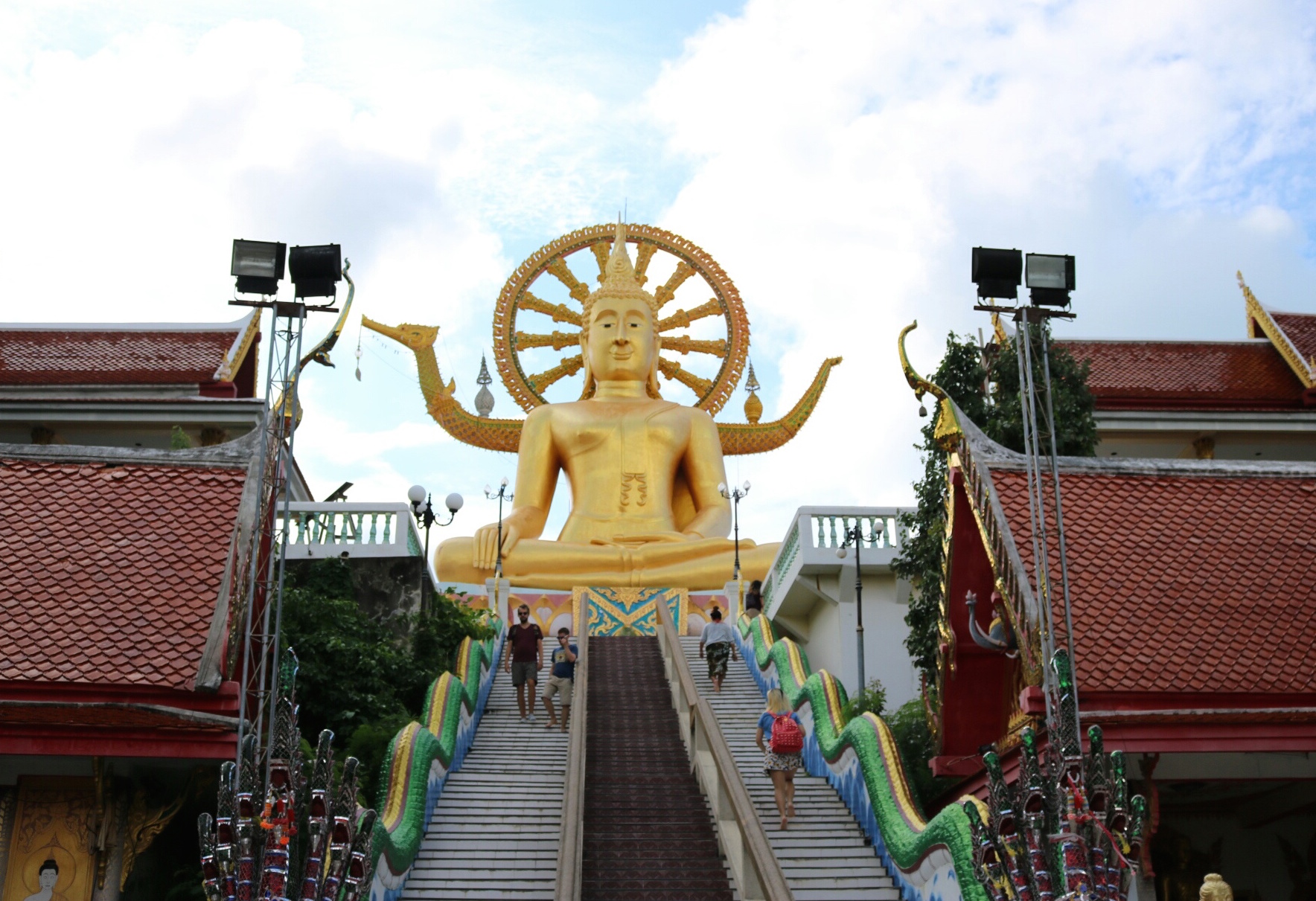 Also known as the Big Buddha Temple, this 12-metre-tall Buddha statue was built in 1972 and remains one of the island's most popular tourist attractions. Located on a small rocky island off the north-eastern corner, the majestic statue can be seen from a distance away and is normally the first landmark people see when arriving in Koh Samui by air. The temple provides an insight to the local culture, and Buddhist devotees come daily to make offerings of fruit and flowers and light incense at the base of the statue. There are also food stalls and small restaurants nearby to enjoy a snack or a meal.
The temple is open to visitors all day, but for those hoping to catch a true cultural experience, it's best to go in the early morning hours — the time when local people bring their food and other offerings to the temple and the monks do their morning chanting. Admission is free and visitors are expected to dress appropriately as it is a sacred place.
Location: To get to Big Buddha temple, take the main route 4169 up to the northeast region of Samui, then turn off on route 4171. The temple is about 3 km directly north of Samui International Airport, 3 km east of Bophut Beach and 7.5 km away from Cheweng Beach.
4. Food
Oh, food glorious food! A hungry man (or woman) is a angry man, and the search for delicious local food was definitely the top of my checklist for this trip. The food that I had in Koh Samui was absolutely one of the best Thai dishes I have ever eaten. (I'm not exaggerating.) It was a major food binging festival over the four days, but definitely I have no regrets to inhaling all that excess calories at all. I could go on and on introducing all the awesome delicacies I had there, but due to limited space, I will just name the top three dishes.
Khanom Jin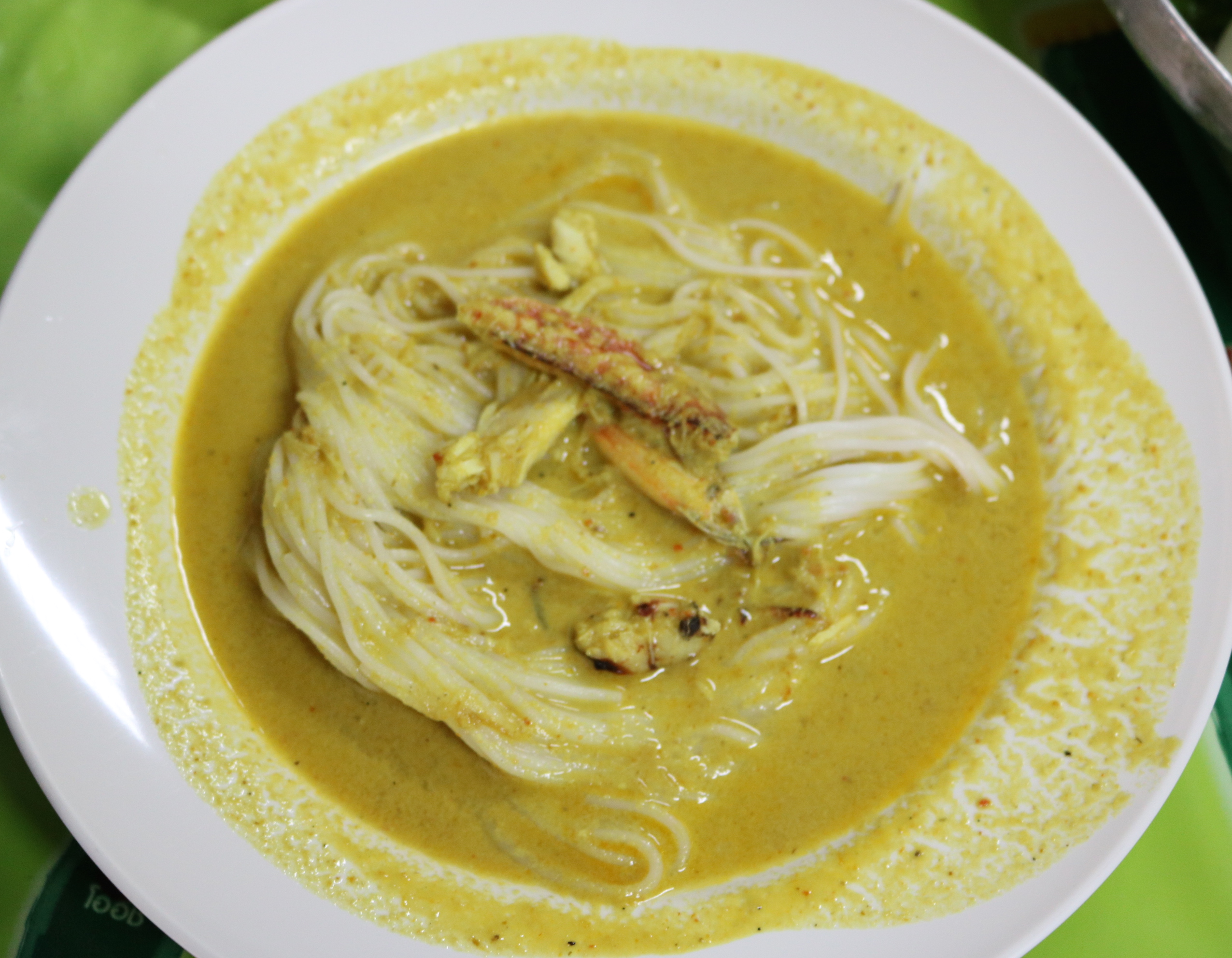 Also known as Khanom Jee, this is one of Thailand's most popular classic curry noodle dish. Quite similar to Singapore's laksa, it consists of thin rice noodles paired with several kinds of curry flavours. I visited Aunty Mai-Tri Restaurant located in Maenam Soi 4 (Soi Wat Phu Khao Thong). Aunty Mai-Tri (the owner evidently) has been selling it for the past 28 years. There are 3 curry flavours to choose from:
1. Nam Ya Khiew Wan Kai (Green Curry Soup with chicken)
2. Nam Ya Nam-Prik Wan (Coconut sugar boiled with coconut milk and chilli)
3. Nam Ya Pla Ka-Thi (Coconut sugar boiled with Prik Keang and Spanish mackerel)
I had the curry with spanish mackerel and was told that there were also crab meat bits in the curry. The curry was full of flavour, and every bite was subtly spicy with a hint of sweetness from the coconut milk. It definitely reminded me of Singapore's version of the laksa. For those who are looking for something more spicy, try the Nam Ya Nam-Prik Wan. I only tried a dash of the soup from my friend's bowl but was already screaming for water because it was really very spicy.
Location: It is located in Maenam Soi 4 (Wat Phu Khao Thong along)- Street No. 4169. If you are coming from Chaweng District or Airport, the soi is on your left hand; from Nathon District on your right hand. The restaurant opens every day from 8am to 3pm.
Kala noodle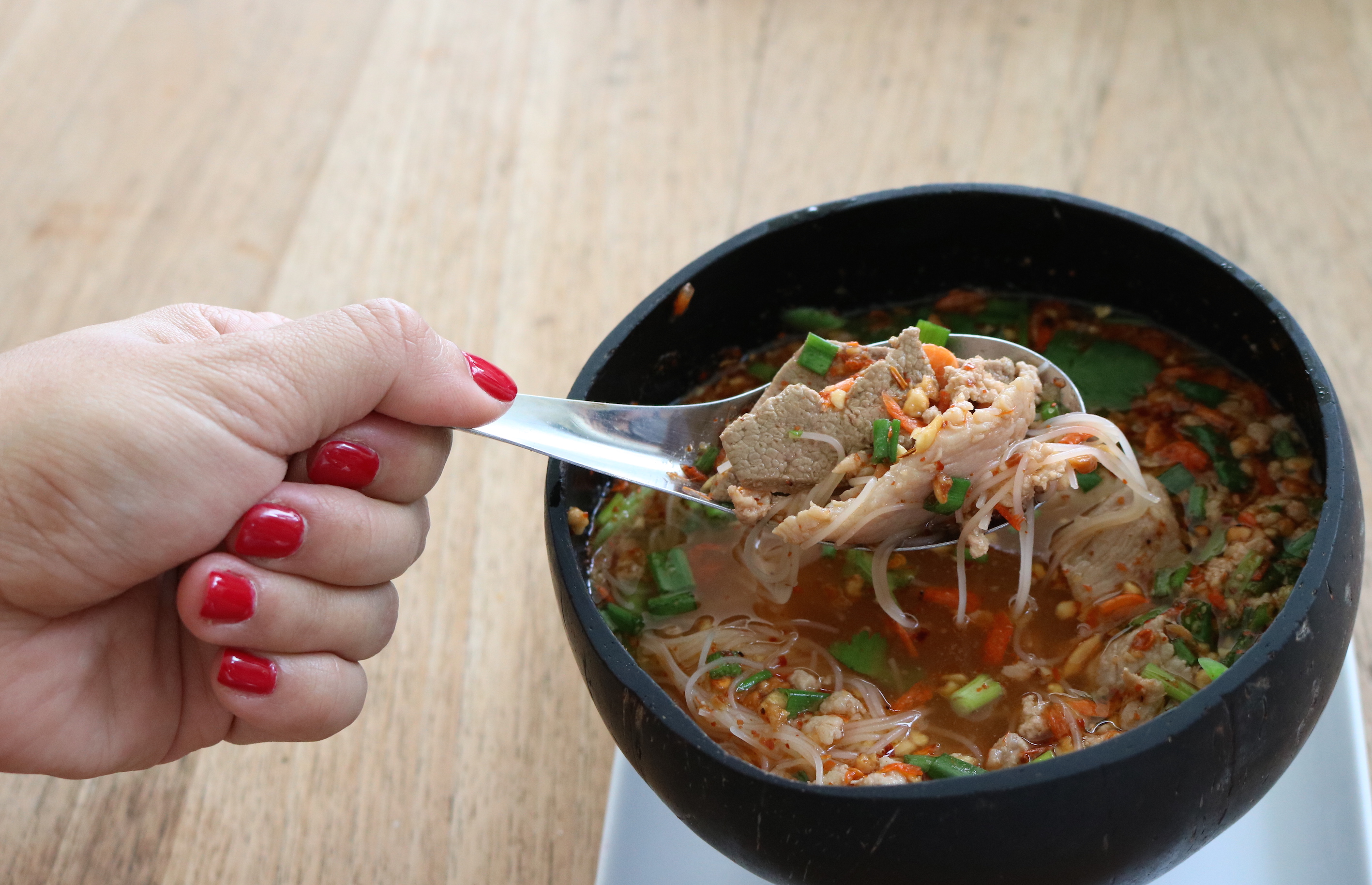 We stopped by Nalinnadda noodle bar on the last day of the trip before we headed for the airport. The Kala noodle was their signature dish, and you have a choice of rice, egg or glass noodle paired with clear soup or tom yum soup. Being in Thailand, we had to go for the Tom Yum soup paired with glass noodles and were we glad we chose that! Every bite brought about a tinge of spiciness and sourness, refreshing to the taste buds.
Location: 399/1-4 Moo 1 Maret, Koh Samui, Hua Thanon Beach. It is a 25-minute drive from Samui Airport.
Kluai Buat Chi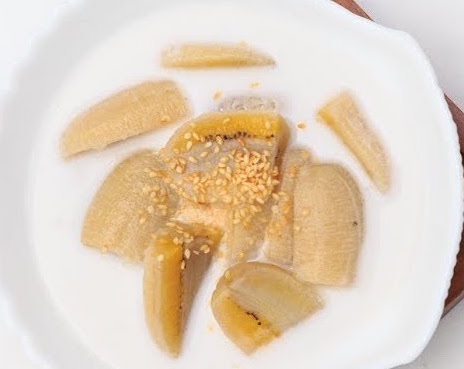 This is an absolute must-try if you visit Koh Samui. Also known as boiled banana in coconut milk, this simple Thai dessert is cooked with coconut oil and coconut cream to create a flavourful dessert. The banana is boiled to soft perfection and lightly coated in a salty batter, a great complement to the sweetness of the coconut milk mixture. Overall, it is on the slightly sweet side and may be diabetic inducing. However, eating it once in a blue moon should not pose a problem at all. After all, life is short and we should enjoy it to the fullest, shouldn't we? This popular Thai dessert is widely available throughout Koh Samui and the other parts of Thailand.
4. Beaches
Of course, coming to a sunny resort island like Koh Samui will not be complete without a visit to the beaches. One of Koh Samui's appealing features is that it is surrounded by soft sandy beaches, and many tourists visit Koh Samui just to laze their day away on the beach, soaking up the sun and cooling off in the clear blue waters.
Hat Chaweng
Situated on the east coast, this is the island's longest and most beautiful beach with powder-soft sand and crystal clear waters. Hat Chaweng has plenty of accommodation nearby ranging from five-star resorts to simple bamboo bungalows. Hit the beach for water sports activities such as windsurfing and jet-skiing, or simply relax at the beach and absorb the sun.
Hat Lamai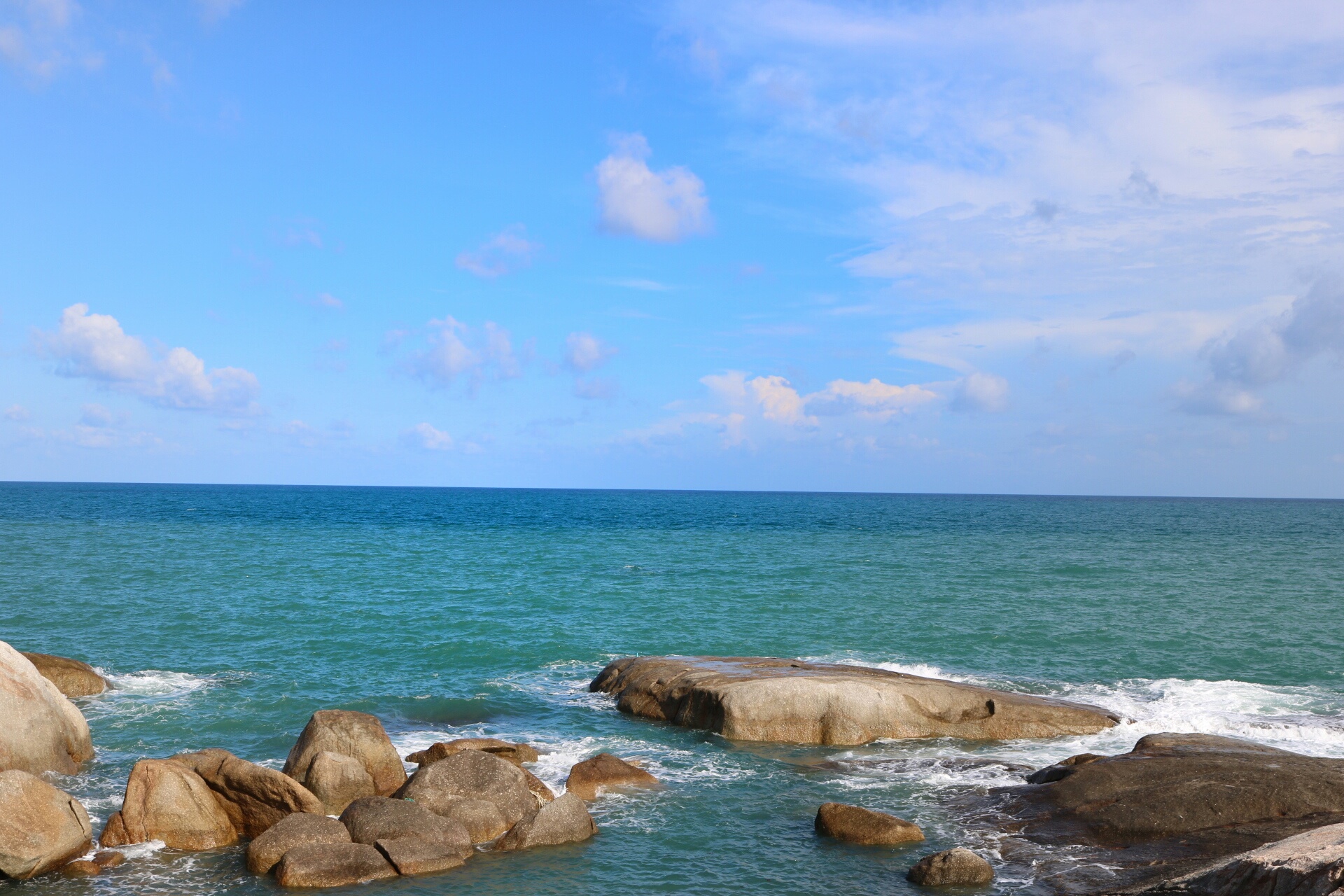 Also located on the east coast, just south of Hat Chaweng, this beach is a popular destination for surfers as the waters here run a little deeper than any other beaches in Koh Samui. There are also several spa places in the vicinity where visitors can treat themselves to a relaxing Thai massage or even a mud facial.
5. Friendly People
Thailand is also known as the land of a thousand smiles, and it certainly lives up to its name. Every single person I met on this trip was so friendly and ready to help, regardless of what they were doing. I even remembered wanting to photograph someone at a random roadside restaurant that we stopped by, and the lady staff readily stopped her work to let me take pictures till I was satisfied with them. From the hotel staff to spa staff to our tour guides, everyone displayed great hospitality and it definitely made my entire trip so much more enjoyable.