After last year's "I, Frankenstein" opened to abysmal box office sales, director Paul McGuigan is ready to inject new life to the Mary Shelley's gothic classic by teaming up James McAvoy of "X-Men: First Class" and Harry Potter star Daniel Radcliffe as main leads.
The two actors sizzle on the big screen with great chemistry, together with a host of other British actors in "Victor Frankenstein". Daniel Radcliffe stars as Igor Strausman, the ingenious protégé to Victor Frankenstein (James McAvoy), a radical and unorthodox scientist intent on creating life out of dead matter.
The movie gets off with a good start on how Victor and Igor meet each other and how Victor saves Igor from a life of abject misery as a nameless hunchbacked circus clown and transforms him into his capable, good looking assistant overnight, sans the hunchback.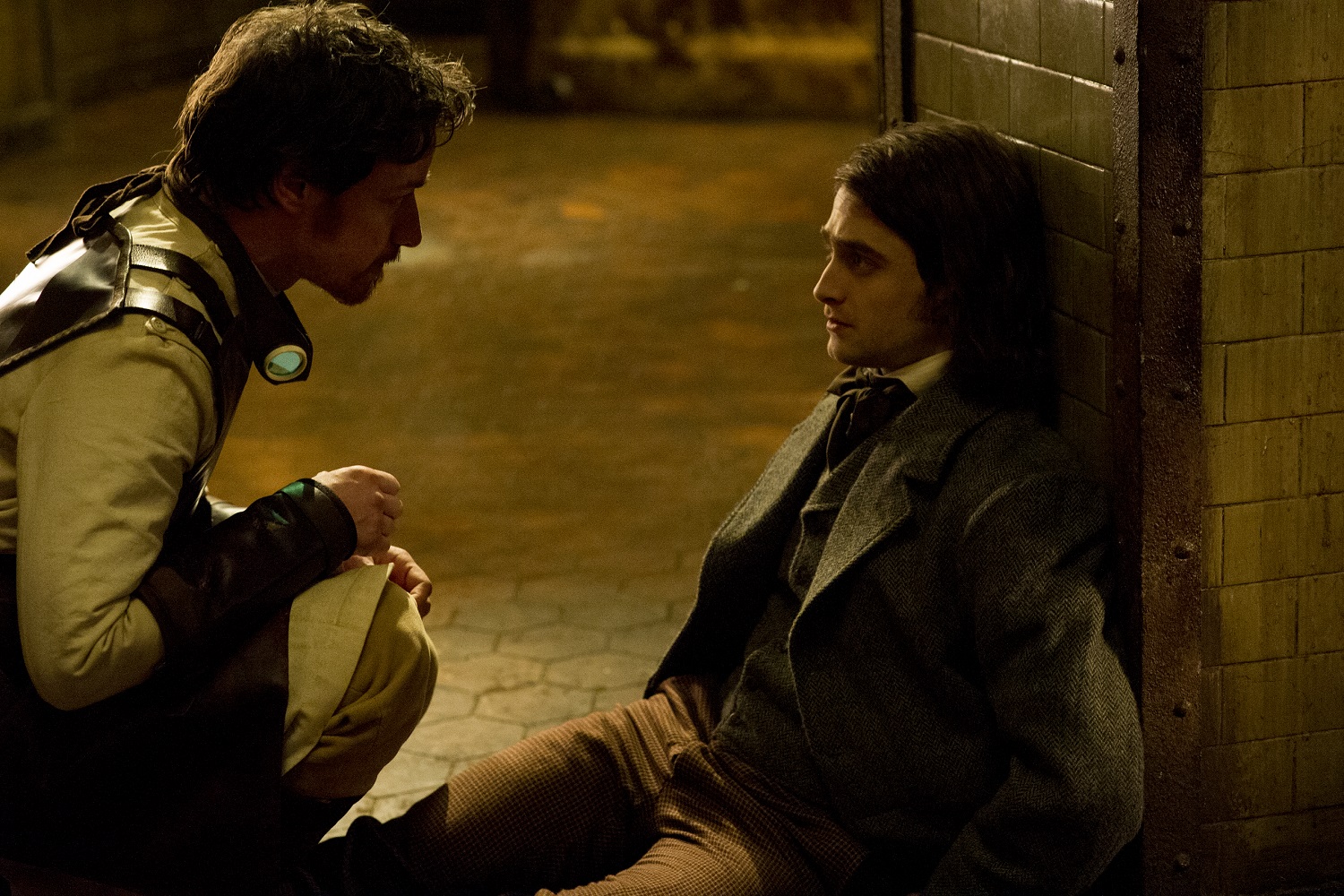 Daniel Radcliffe's portrayal of the lowly hunchbacked circus clown is convincing and James McAvoy impressively delivers the role of a mad genius hell bent on playing God and creating life through science.
The classic, told from Igor's perspective, explores the evolution and creation of an abomination as the two stole body parts for scientific experiments to unlock the secret to creating life. Director Paul McGuigan has given this electrifying classic a twist by focusing on the relationship between Victor and Igor and how they spur each other to create greater and possibly, even terrifying things.
As their friendship takes centre stage, Igor discovers the real reason behind Victor's obsession and yet still faithfully supports Victor despite the latter always considering himself to be far more superior than Igor.
For the most part of the movie, I thoroughly enjoyed the fresh new take of this classic and the two main leads were a joy to watch on screen. However, the two great actors are somewhat let down by the storyline. Everything seems to fall apart in the last act where it culminated in an inevitable cliched showdown with the monster, with an equally predictable ending.
Cast: Daniel Radcliffe, James McAvoy, Jessica Brown Findlay, Andrew Scott, Freddie Fox
Director: Paul McGuigan
Rating: PG13 – Some Violence and Disturbing Scenes
Running Time: 110 mins
Victor Frankenstein opens in the theatres on 26 November 2015.
Watch the movie trailer here: