Melbourne, the place where cafes are aplenty and is considered the cultural city of Australia. Living, education, entertainment, health care, sports and tourism all rank highly in Melbourne, making it one of the most livable cities in the world. Many visitors have fallen in love with this city and it's not hard to see why. There is a myriad of activities you can do there and here's some which I have discovered during a visit in July this year.
1. Take a city tour with the tram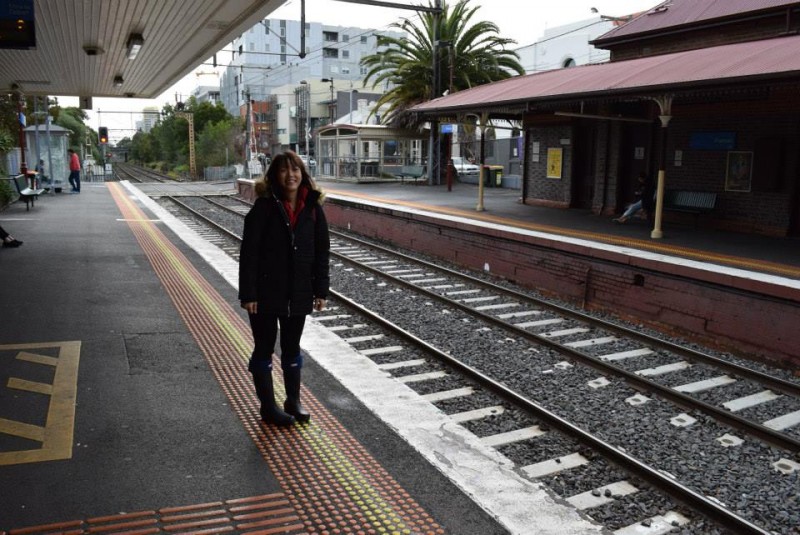 Tram rides are free in the city of Melbourne, and you can hop on hop off just to see the sights. It is a free and easy way to travel around the city; armed with a map that's provided on board each tram, you will never get lost. The locals use the tram to travel to work and to city events, while the tourists use it to see the major sights.
Look out for a maroon tram with yellow and gold borders. You can board at any designated stops marked on the route and alight as and when if a particular sight interests you. You can even spend your whole day on the tram if you'd like. Some of the must-sees – while along the tram route – include:
Flinders Street Station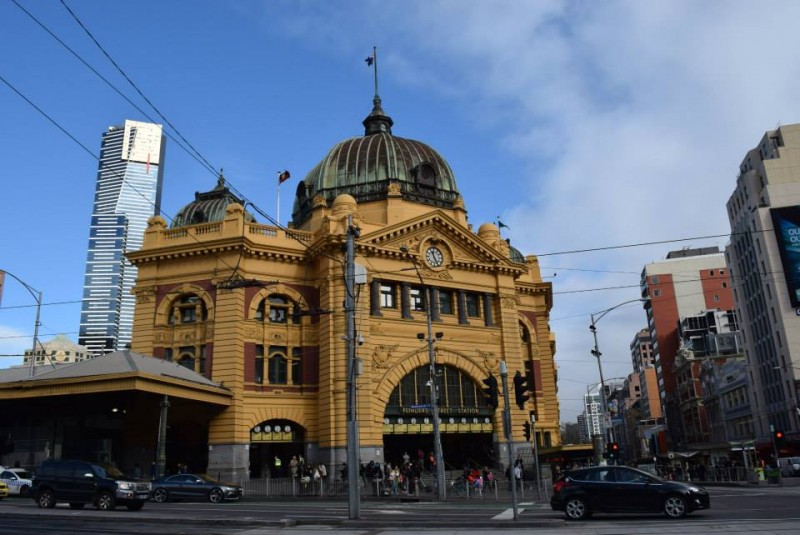 With its prominent dome, arched entrance and many clocks, Flinders Street Station is the cultural icon of Melbourne. There is a saying in Melbourne – 'I'll meet you under the clocks' – which refers to the row of clocks above the entrance. The big clock right at the top used to be a manual clock but now works electronically.
St Patrick's Cathedral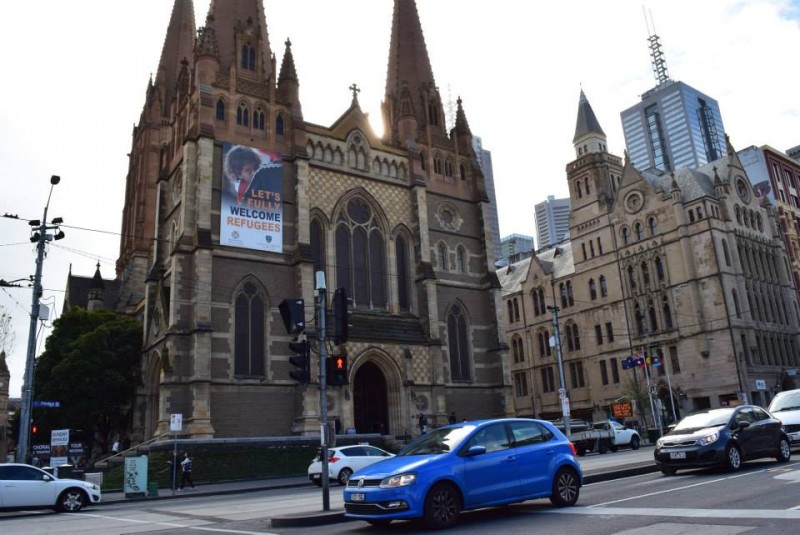 Located just diagonally across Flinders Street Station, St Paul's Cathedral is one of the city's major landmarks. This cathedral marks the place where the first Christian service was held in Melbourne. Being of cultural importance, St Paul's continues to be the first choice for state funerals and host to many foreign dignitaries.
Hosier Lane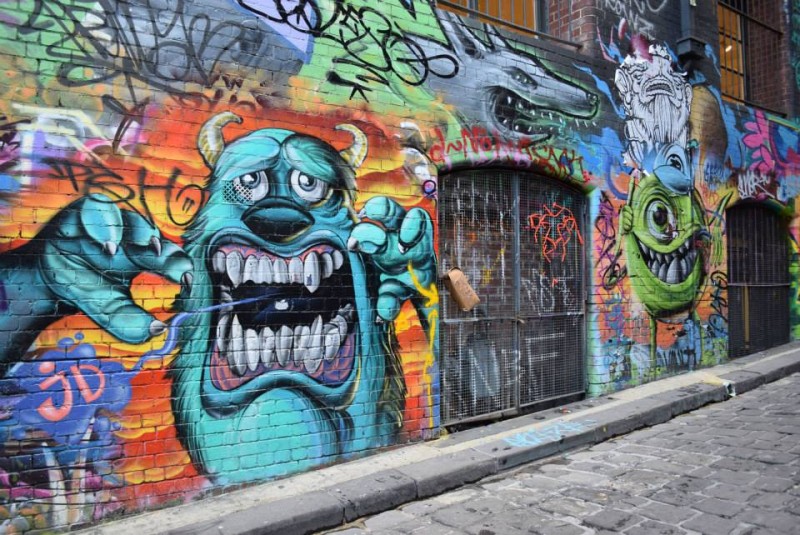 You can't do Melbourne without a visit to Hosier Lane, which is famed for the colourful street art. Each time you visit, the street art might be different. This is because the artists would paint over other street art; the street art gets changed as frequently as every week.
Hosier Lane is one of the lanes where graffiti is legal and you just have to apply for a permit to create street art. This lane is famous and has been featured in plenty of travel magazines and advertising campaigns. These walls are also a popular choice as wedding and photography backdrops. Streets of Melbourne are filled with street art but if you don't have the time to visit all of them, make Hosier Lane your top choice.
State Library of Victoria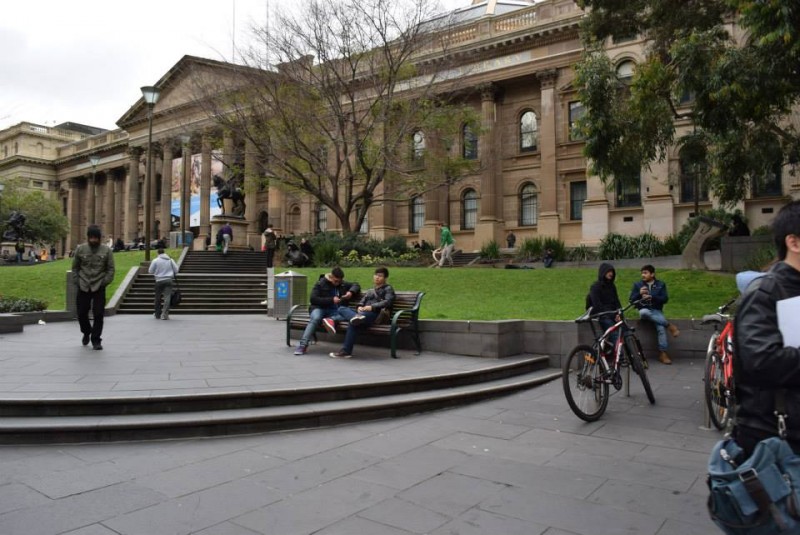 State Library of Victoria, the central library of Melbourne, holds over 2 million books. The lawn in front of the grand entrance is a popular lunch spot for students or city workers. This is also considered a major landmark of Melbourne and a huge cultural icon. The domed living room is probably the library's greatest icon.
2. Visit Sovereign Hill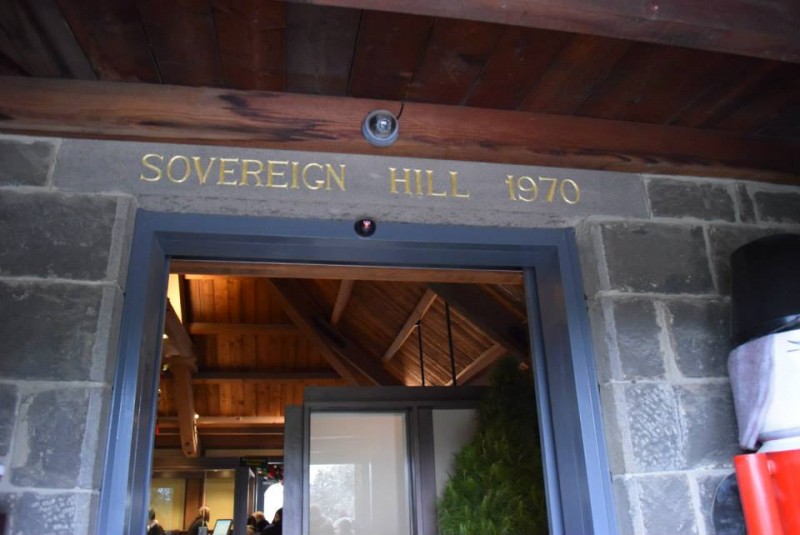 Sovereign Hill is a museum located in Golden Point, a suburb of Ballarat, Victoria, Australia. It is a real place depicting the height of the gold rush back in the 1850s. Step back into time and experience the hustle and bustle of the era of gold rush.
At the open air museum, there are many activities that you can do. One of them is sifting for REAL gold in the winding creek. I kid you not. A 'finders keepers' policy works here – you actually get to keep the gold, if you manage to find any. You can then purchase little bottles filled with gylcerine to keep your little gold nuggets.
If you are too lazy to pan for gold, well, you can always purchase little bottles of floating gold at the souvenir store.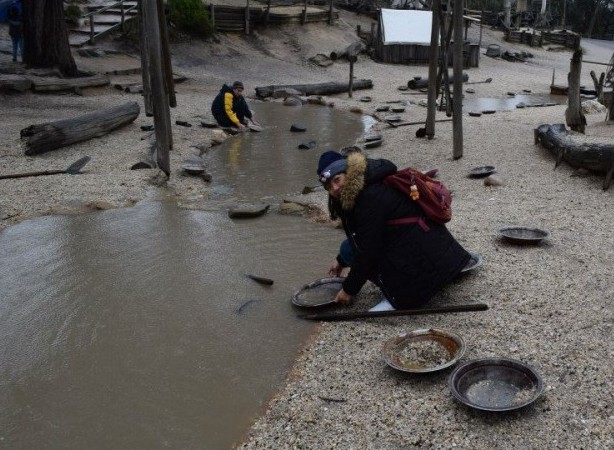 If gold hunting is not your thing, you can opt for a horse cart ride along the streets. The rides are to bring back the olden days when no motorised vehicles were invented yet.
The breed of horses at Sovereign Hill are Clydesdales; they are strong with big feet to pull the weight of the carriages with people seated atop it.
One of the highlights for me at Sovereign Hill was watching the Gold Pour. Right before my eyes, I witnessed pure gold being melted and poured into a bullion bar, weighing a hefty 3kg and valued at over $100,000. You could definitely hear many oohs and aahs from the audience, most of whom have never seen a real life gold pour before. You can even get the chance to touch the gold bar afterwards, with the handler keeping a tight grip on it of course.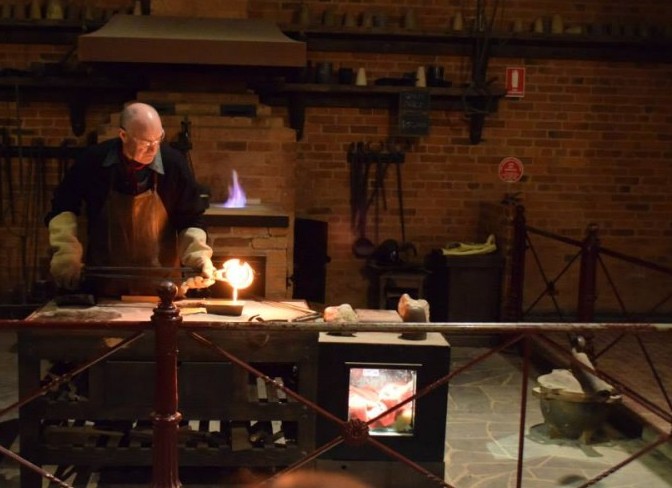 3. Take a road trip to Mornington Peninsula
Mornington Peninsula is located at the southeast of Melbourne. It is a tourist location with a wide array of natural attractions such as beaches, scenic sights, water sports and mazes. No matter what you're looking for, there is bound to be something for you here.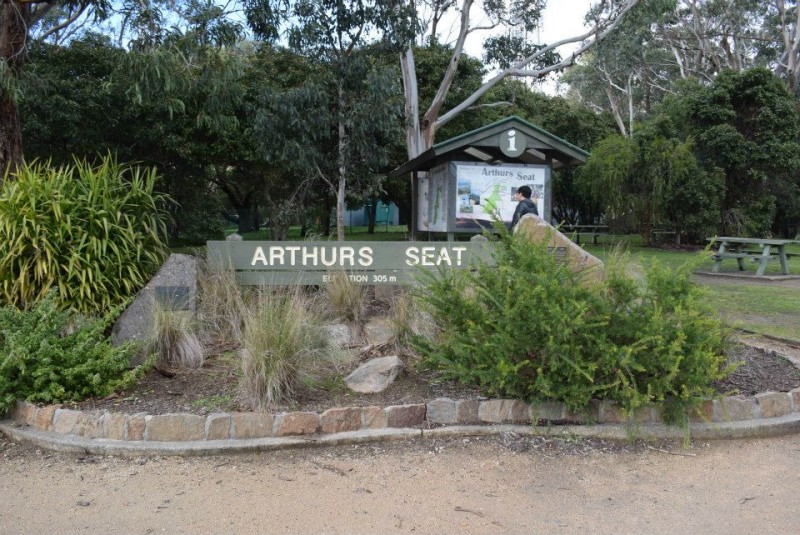 While you're at Mornington Peninsula, don't forget to take a seat on Arthur's Seat. Now, Arthur's Seat is not exactly a real seat for you, but is in fact a little hill which offers scenic views of Port Phillip and the Melbourne skyline. It is one of the main attractions in the Peninsula, thanks to its breathtaking views and natural landscape.
Many different attractions can be found at Arthur's Seat, including a maze, two restaurants and even a car museum. There are different walking tracks catering to individual needs and of different difficulty levels. There is an easy track named The King Falls track, which offers a striking view and is suitable for most levels of walkers. Somewhere along the path, you'll be able to catch a view across the valley where a waterfall is visible, thus giving this track its name.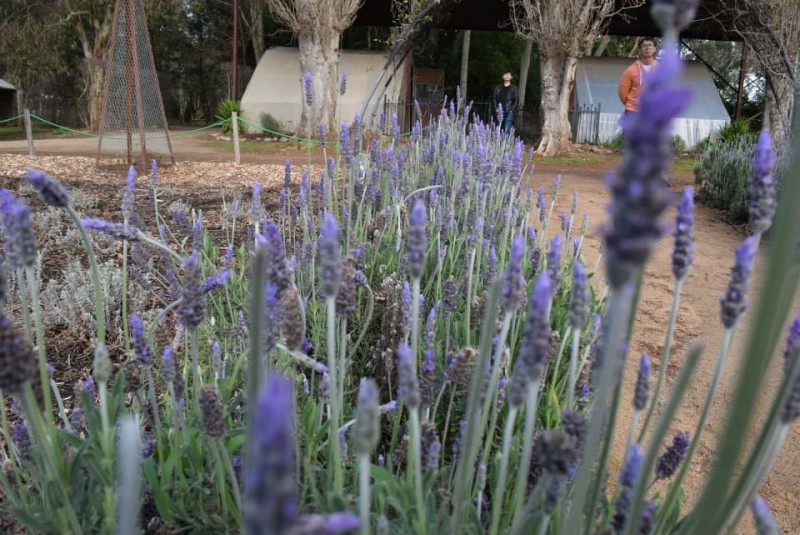 Don't miss out on the Ashcombe Maze and Lavender Gardens. This is home to Australia's most famous maze and boasts of year round flowering lavenders. The traditional hedge maze towers at more than three metres high and sculptors keep it in shape by trimming it thrice a year.
There is also the lavender labyrinth where more than 40 species and more than 3000 lavender plants are planted. Walk near the labyrinth and the scent of lavender wafts into your nose.
Tired out from all the walking? Find your way to the Ashcombe Maze Cafe where you can take your pick from their wide variety of cakes and selection of great coffee. If your stomach space is limited, definitely keep it for the lavender scones.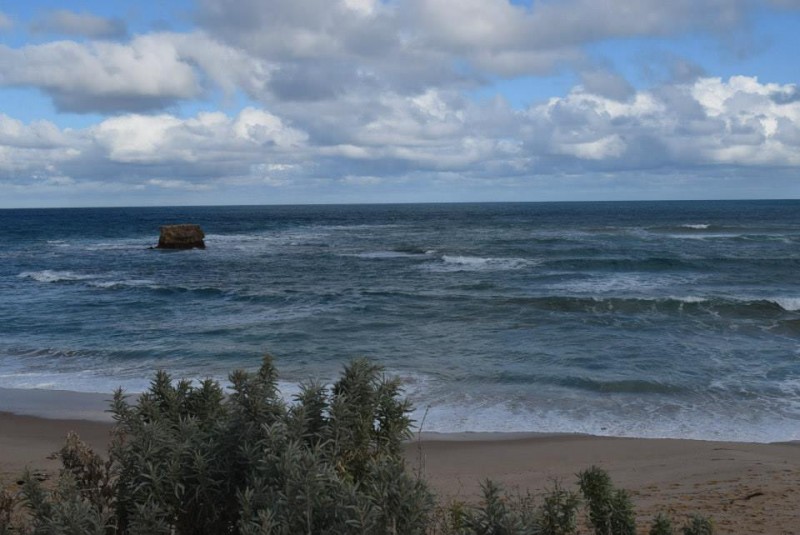 Take a walk along the beaches; they are still a beautiful sight, even in winter. Sorrento Bay Beach is a popular beach featuring both cycling and walking tracks. There are also picnic and barbeque areas where you can sit and eat your fish and chips while watching the waves crash against the shoreline.
Do you know that you can take a dip in a hot spring in Australia? Peninsula Hot Springs is the only natural and thermal mineral springs bathing spa in the whole of Australia. There are many different bathing options available, ranging from a hydrotherapy pool to a hilltop pool offering stunning 360-degree views.
Bathing in thermal mineral water is said to have many different health benefits such as relieving muscle stiffness, bruising and even rheumatism. While walking up and down the foot reflexology pool, the stones press onto different parts of your feet and is supposed to relax you. Do remember to take sips of water frequently to hydrate yourself as it is easy to lose track of water intake when you're relaxing.
4. Go on the Great Ocean Road tour
The Great Ocean Road is a 243-km stretch of road along the south eastern coast of Australia between two cities in Victoria, namely Allansford and Torquay. This long stretch of road is one of the world's most natural and breathtaking coast lines.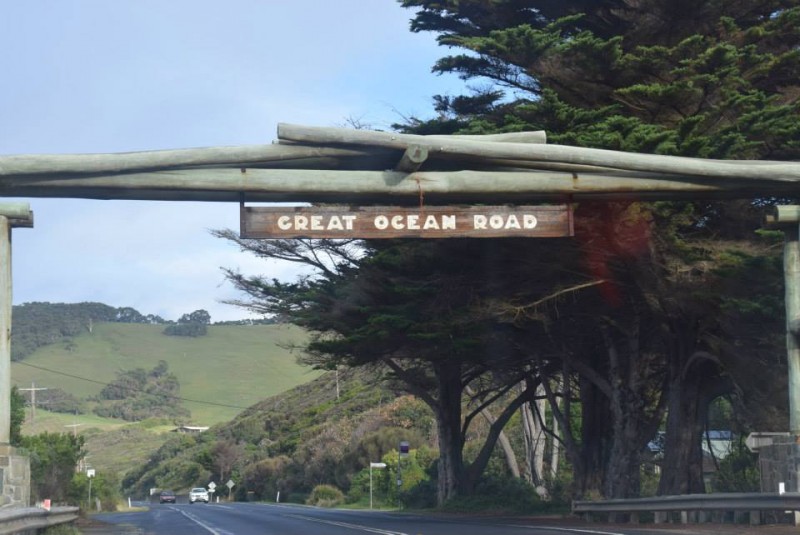 Along the way, you can visit Split Point Lighthouse. You can go for the 30-minute guided tours and get the chance to climb the stairs, all 132 steps, and experience the view from the top.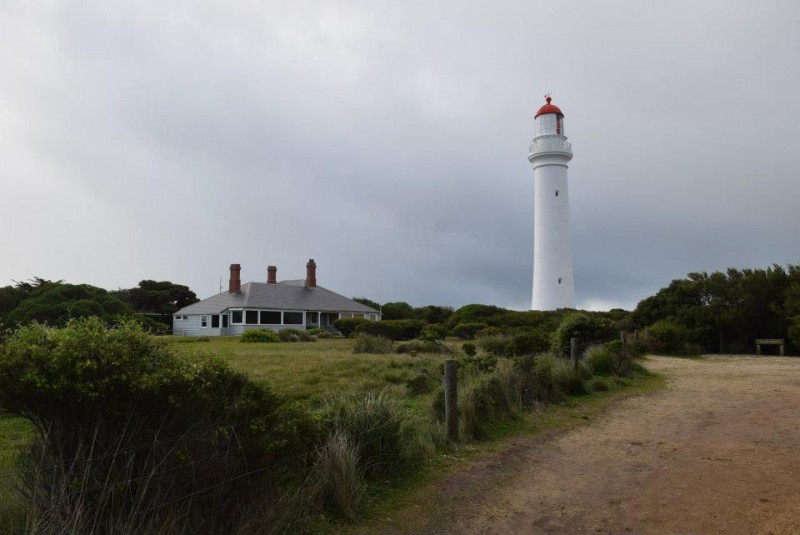 For animal lovers, you wouldn't want to miss the Great Ocean Road wildlife park where you get to go up close and personal with animals, or observe the animals in their free-range environment. There are many different species of animals on the reserve, including dingoes, emus, kangaroos, wombats and wallabies.
The 39-acre land is divided into four different sections; Petting Area, Animal Sanctuary, Herd Animals and Organic Gardens. There is also a wildlife park cafe where visitors will be served organic teas, homemade snacks and even pizza made from scratch.
I got to hand-feed an alpaca when in the Petting Area. Here, you can hand-feed many different kinds of animals. Simply purchase animal feed from the cashier and you'll be good to go. Gumboots are also provided if you happen to not be in the correct footwear. Other than alpacas, you can also feed kangaroos, wallabies and deers. If you're lucky, the resident peacock might even fan out his feathers to impress you.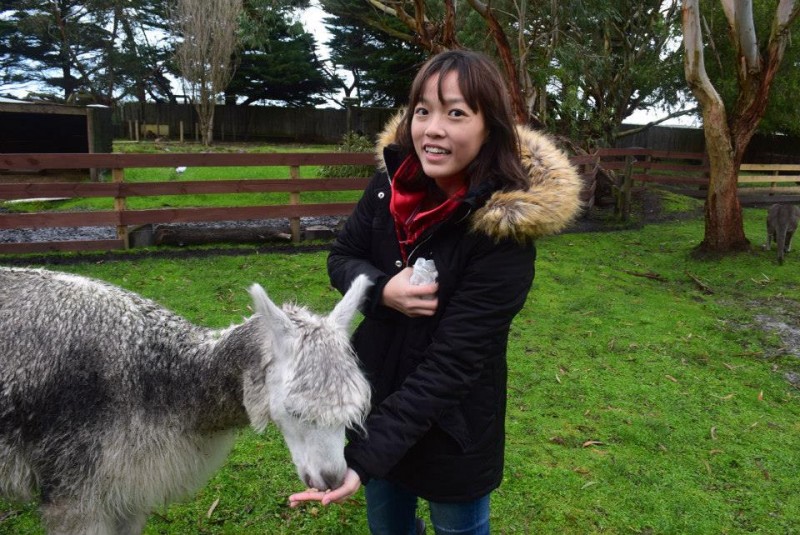 The highlight of the Great Ocean Road is of course the famed Twelve Apostles, which are rock formations formed by erosion. Due to the harsh conditions of the South Ocean, the waves gradually eroded the soft limestone cliffs to form caves. The caves were further eroded to form arches which then collapsed, leaving the rock stack formation, also known as the Twelve Apostles of today. The rock formations can be up to 50 metres high. Due to natural wave action eroding the current cliff face, the existing headlands are expected to become new limestone stacks in time to come.
In spite of the name 12 apostles, there were never 12 rock stacks. There were only nine to begin with, and when one collapsed in 2005, eight were left. I managed to get the chance to take a helicopter ride over the Twelve Apostles and boy, it was such a view to behold. It definitely would have been more magnificent if I were on ground to see them towering over me but being in the helicopter made me realise how insignificant I was in comparison to the apostles.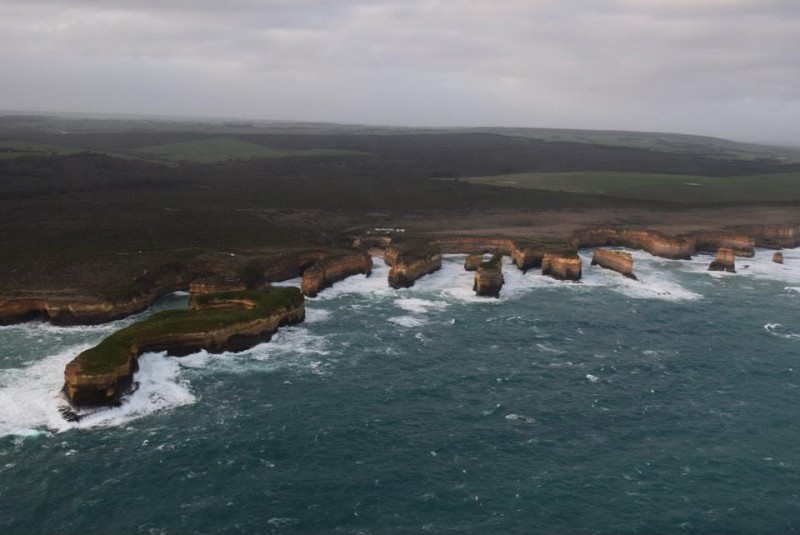 5. Queen Victoria Market
Named after Queen Victoria who ruled the British Empire in the mid 1800s to early 1900s, Queen Victoria Market is the largest open air market in the Southern Hemisphere and one of the major landmarks of Melbourne. It is even listed on the Victorian Heritage Register and forms an important chain of surviving Victorian markets which includes the South Melbourne Market and Prahran Market.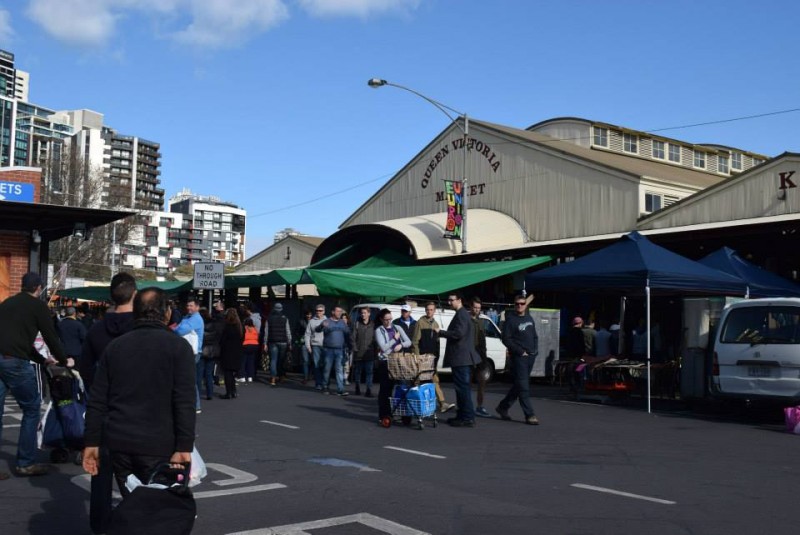 Queen Victoria Market has had a hugely colourful and impressive history. The site it's sitting on has been a livestock market, wholesale fruit and vegetable market, and even a cemetery! Despite all these, Queen Victoria Market is still a major tourist destination, offering a wide variety of seafood, meats and sweets.
If you are lucky, you can catch sight of a famous doughnut van which has been operating for more than 50 years. The doughnut van is famed for its jelly donuts. At the market, you can also get fresh seafood and slurp up oysters at the chairs and tables provided outside the market. Other that food, the market also has a huge non-food related market selling handmade art and crafts, jewellery and clothing.