This Christmas, visit Crowne Plaza Changi Airport to celebrate the festive season with your loved ones and indulge in mouth-watering international buffet at the Azur restaurant to end the year with a bang.
For your convenience and those playing host this festive season, Crowne Plaza Changi Airport has started Yuletide takeaways from their Lobby Lounge for these specially created dishes and sweet treats of the festive season.
Roasted Texas BBQ Beef Short Ribs | $120, 1 Kg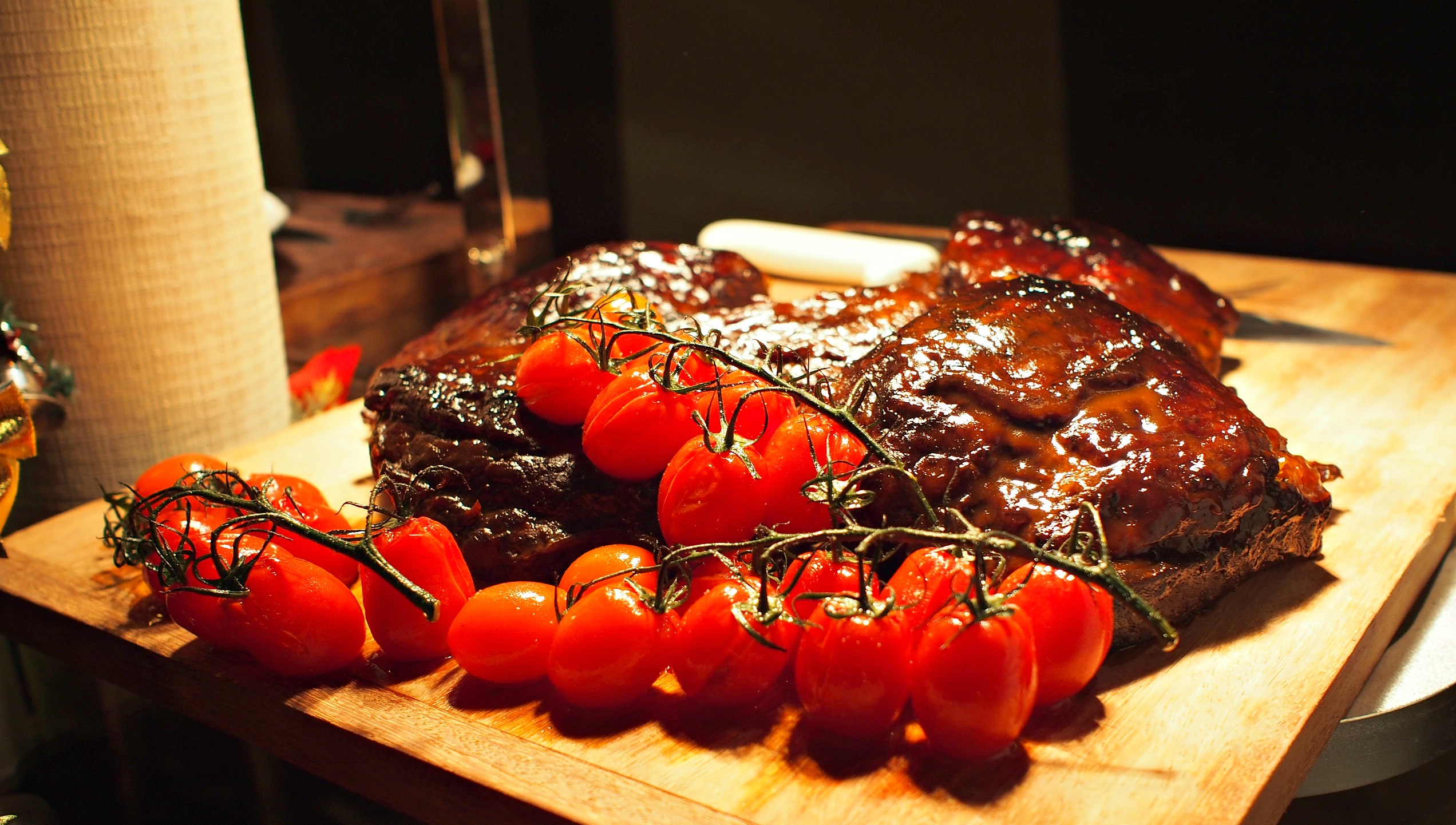 The Roasted Texas BBQ Beef Short-Ribs are cooked sous vide for 24 hours before being roasted in the oven and infused in the natural jus and fats of the beef. The aromatic BBQ sauce nicely complements the rich flavour of the beef and tasted sublime.
Roasted Turkey with Tumeric Coriander Spices | $135, 5 Kg
The Roasted Turkey was infused with Turmeric Coriander Spices to give it an Asian twist and drizzled with the distinctive Spicy Coconut Cream Sauce. The meat was fork tender and well marinated.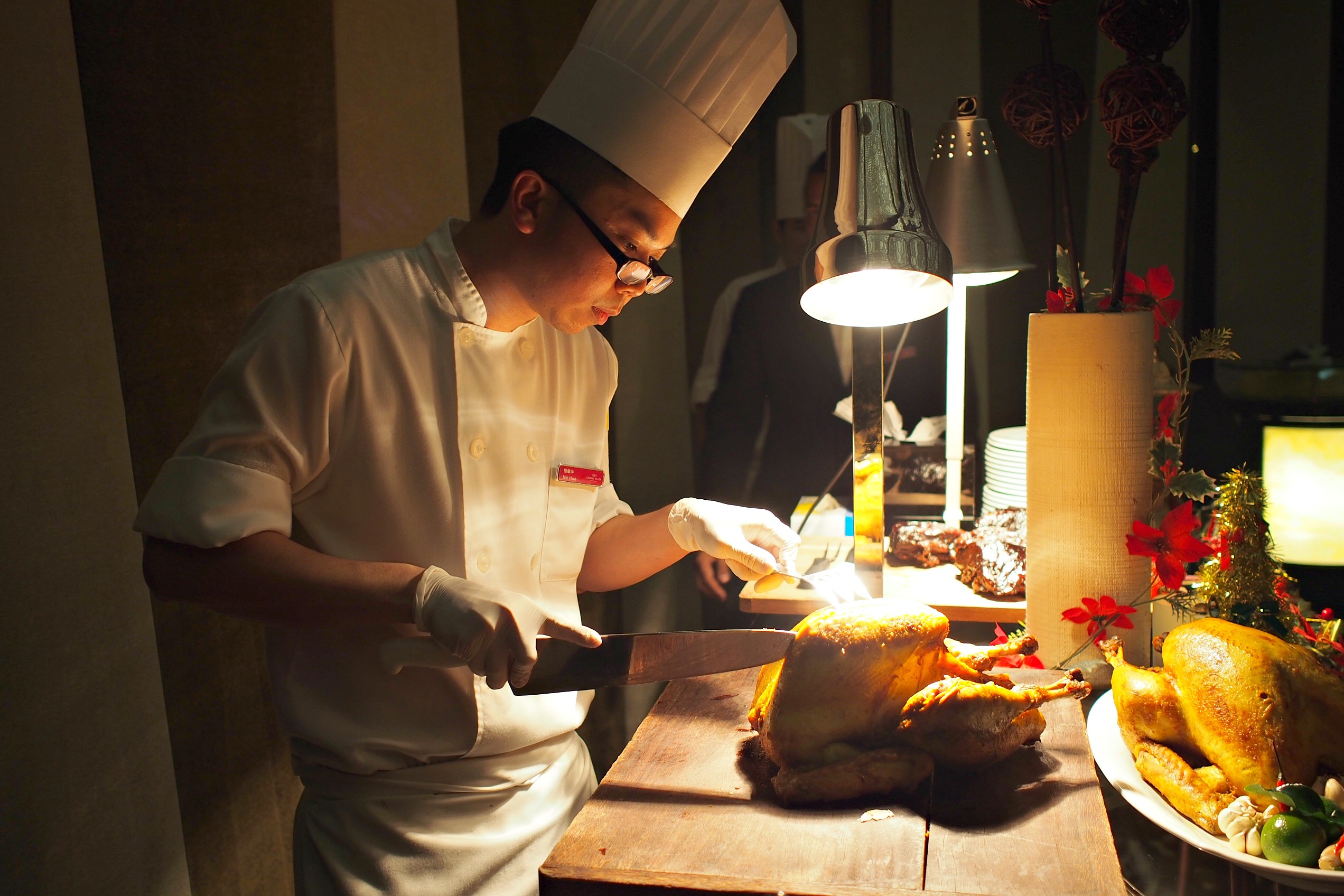 Normally, turkey is not my favourite choice of meat but Chef Boey Min Hwa has executed this slow-cooked turkey amazingly well by cooking it at a lower temperature at 70 degree Celsius for 6 hours so that its natural juices is retained.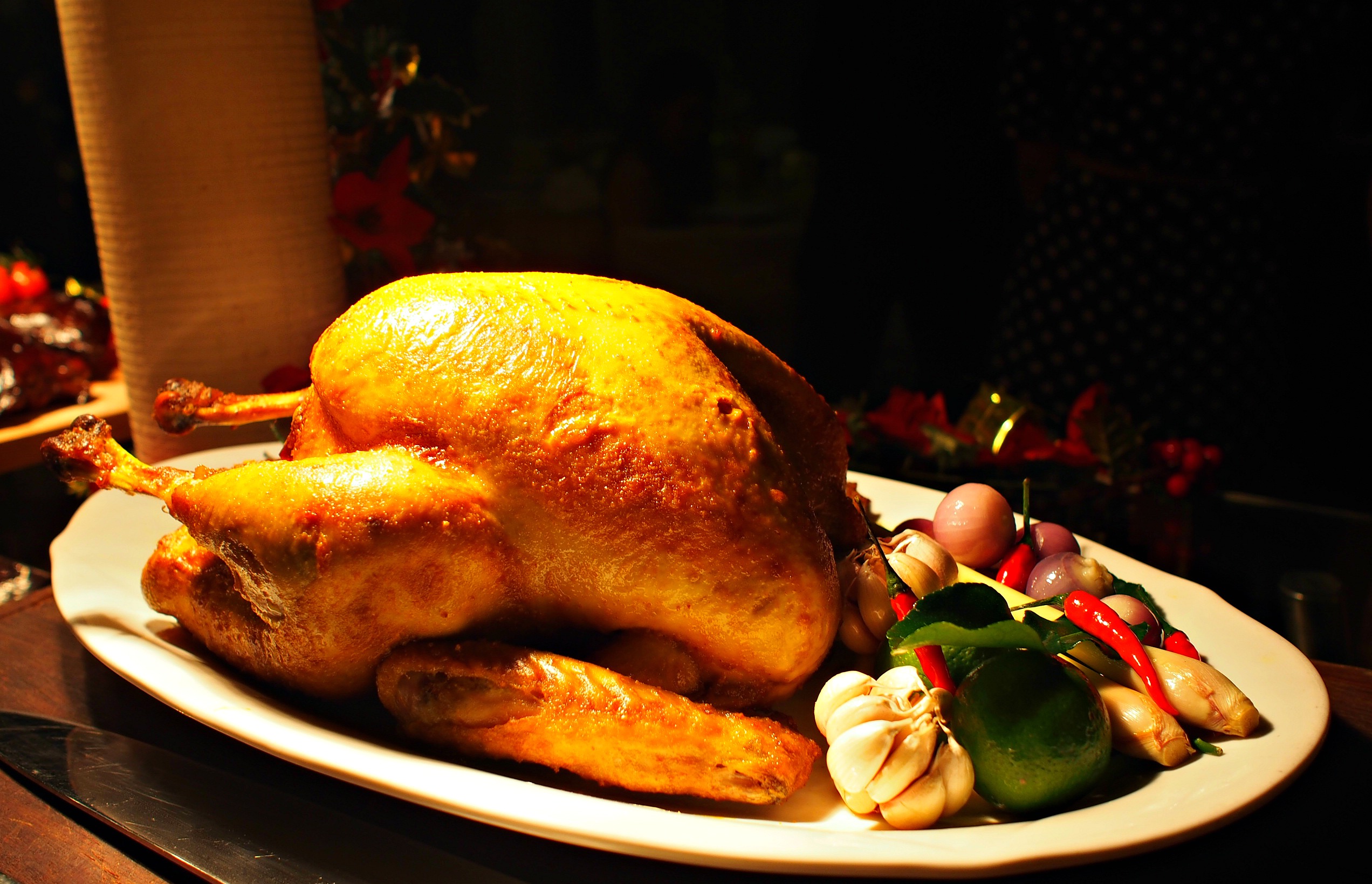 Both the BBQ beef short ribs and roasted turkey were cooked to perfection and were warmly received by the diners who all had multiple servings that evening.
Raspberries Yoghurt Mousse and Manjari Chocolate and Hazelnut Praline Yule Log Cake | $65+ each
Because Christmas will not be complete without the classic Christmas log cakes and desserts, the pastry chefs have created timeless sweet creations to delight you!
The two festive log cakes are the Ispahan-inspired Log Cake with Raspberries Yoghurt Mousse and the traditional Manjari Chocolate and Hazelnut Praline Yule Log Cake.
The Ispahan-inspired Log Cake is a delicious encounter between the luxurious raspberry yoghurt mouse and delicious lychee bits with a rose flavoured jelly in the cake centre, making it an interesting treat to indulge in. The velvety chocolate log cake – made of very little flour – is dense, moist and rich and boasts a decadent hazelnut cream cake centre.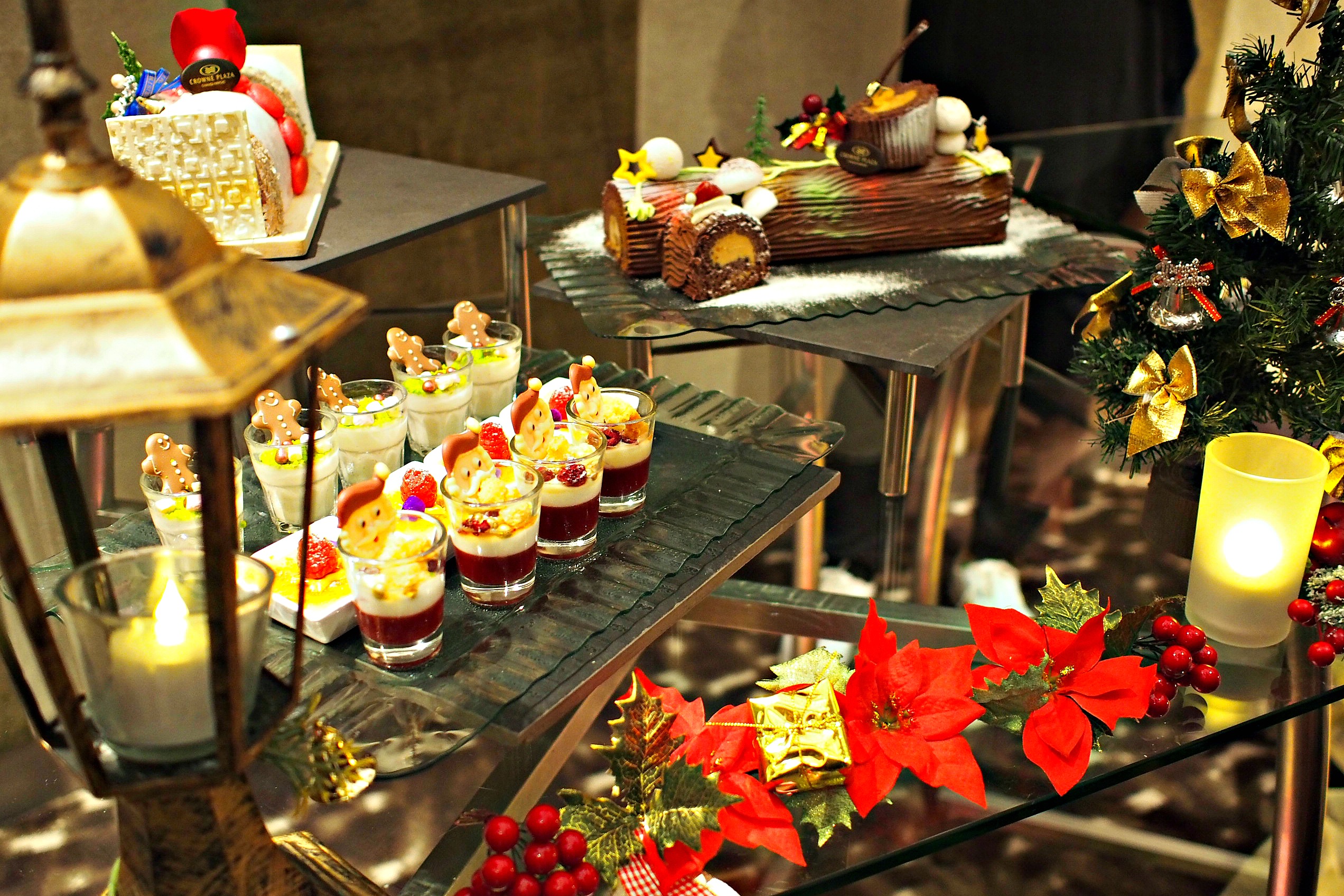 The highly anticipated Christmas buffet at Azur restaurant is also happening from 1 – 30 December 2015 for lunch, brunch and dinner.
Reservations are highly encouraged. For more information, visit Crowne Plaza Dining website.

Azur Restaurant
Crowne Plaza Changi Airport
75 Airport Boulevard
Singapore 819664
Tel: +65 6823 5354
Email: [email protected]